Cycling is a simple sport, but one where there is always something new to buy. Some of these items are more necessary than others, so we've put together our 'essentials' list. Namely, things that we believe are crucial for both safety and long term enjoyment on two wheels.
After the bike, getting a bottle and cage sorted should be your next priority. Having hydration within an arm's reach is essential, especially as the weather gets warmer and dehydration becomes a greater concern.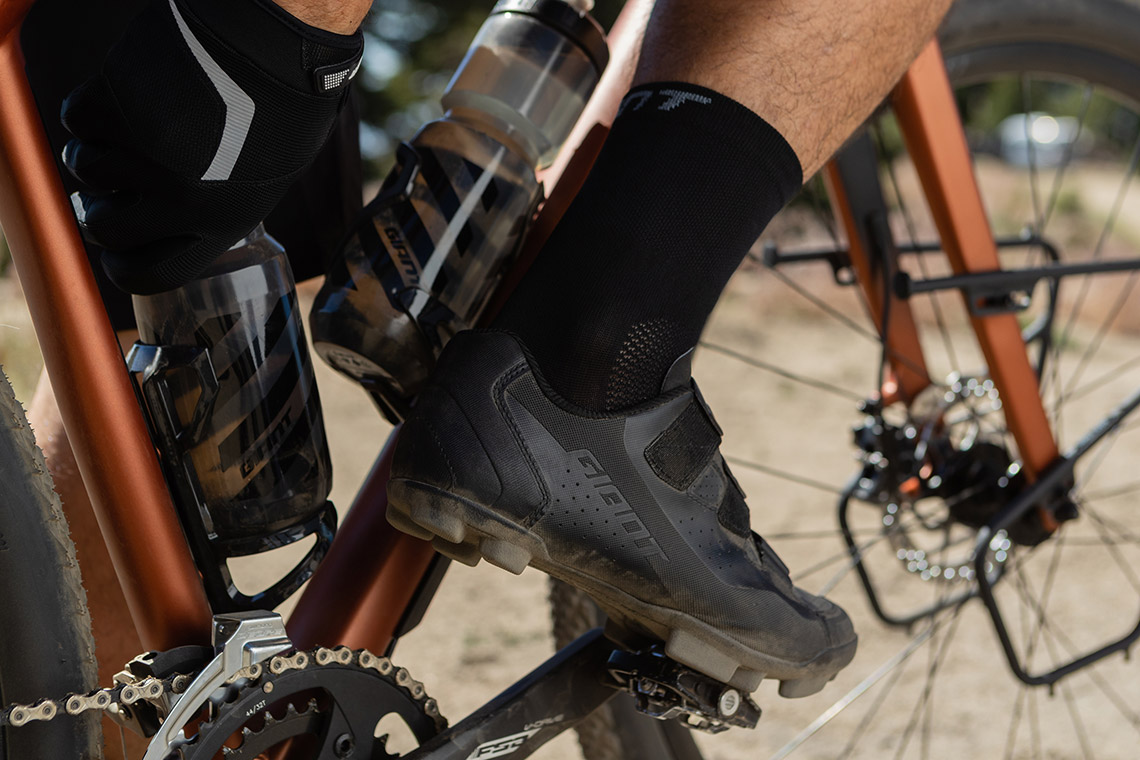 We'd recommend the Proway bottle cage - it's lightweight, available in a variety of colours and can store bottles between 500ml-750ml, allowing you to stay hydrated on the go. For the bottle, the DoubleSpring 750ml bottle is dishwasher safe, has an anti-microbial coating to prevent any unpleasant build-up and also available in a wide range of colours to match the bike.
An essential item for any cyclist, a quality rear light should be at the top of any cyclist's shopping list when kitting out a new ride. Having lights is a legal requirement after dark in the UK. However, it's sensible to run them in the daytime too for increased awareness and visibility on the road.
The Giant Recon HL & TL 100 combi pack is our recommended choice. This pack comes with a set of front and rear lights featuring a 100-lumen output, lightweight design and IPX7 waterproof capabilities, not to mention a lengthy 14 hour run time so they won't need charging regularly.
Another neat feature with the Recon lights is the compatibility with other items in the range. In fact, the Giant Rev Comp, Compel, Roost and Prompt series helmets are all able to fix the light (with an additional bracket) neatly within the rear of the helmet for added visibility. There's also a saddle rail mount option if the standard seatpost mounting position feels a bit low for you.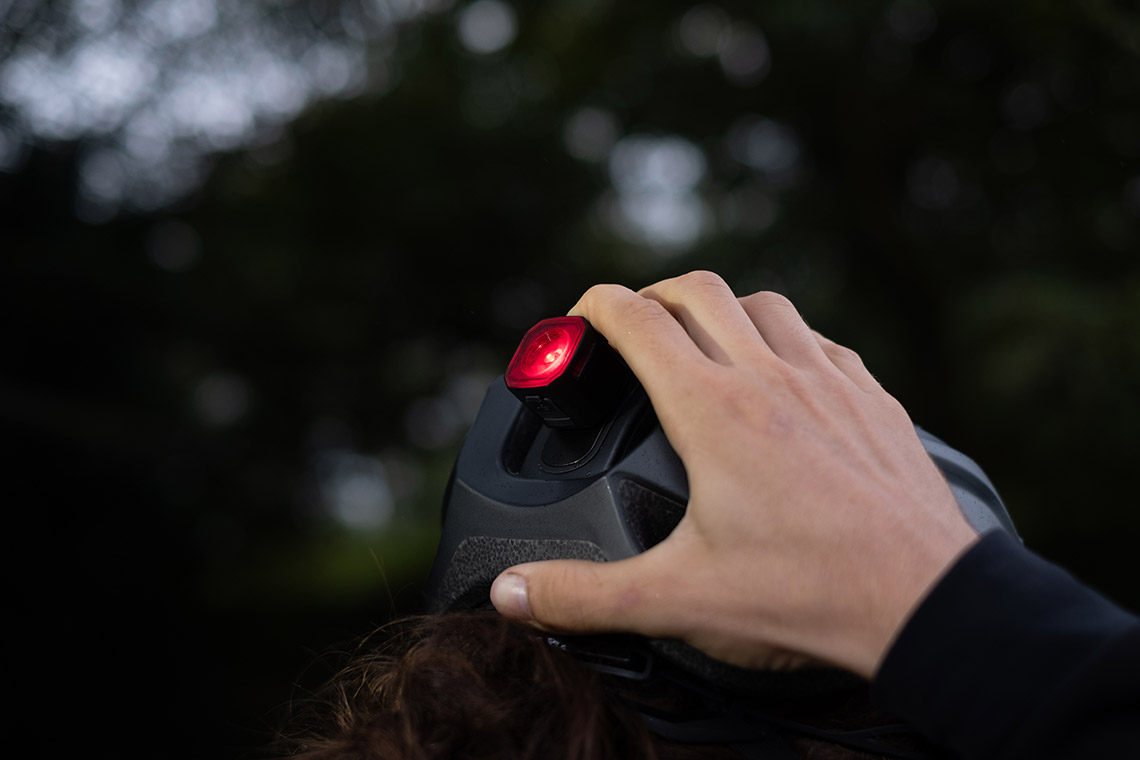 A cycling helmet is one area where you don't have to spend a lot of money to get a lot of features in return. All helmets sold in the UK meet the same European safety standards regardless of cost, so the key factors to look for with any new lid is that its lightweight, fits correctly and has a decent amount of ventilation.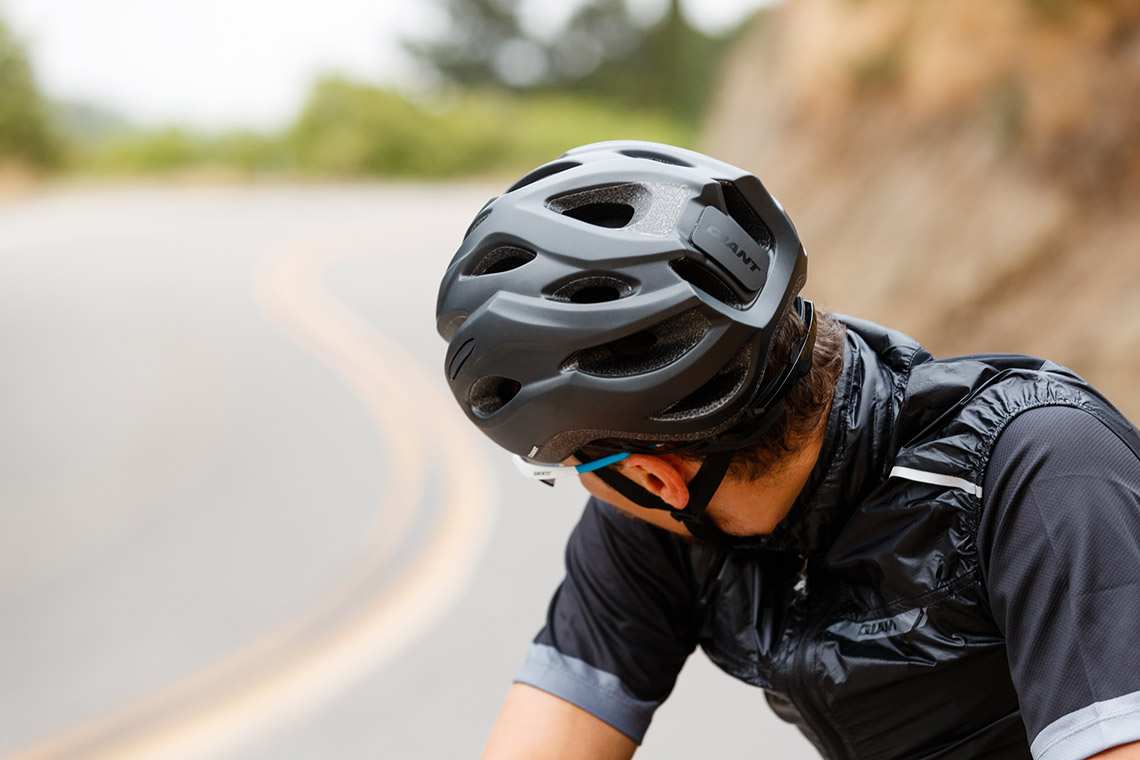 For general riding, we'd recommend the Rev Comp MIPS helmet. This lightweight all-rounder introduces some new features to enhance comfort, protection and versatility. It has 16 vents to maximise airflow (especially handy on warm summer days), a Cinch Pro fit system for quick and comfortable adjustment. As we've already mentioned above, there's also an integrated magnetic light mount for riding in low light conditions that can neatly fit the Recon TL 100 or 200.
Available for just £64.99 in either black or white, the Rev Comp MIPS helmet is our recommended purchase for any cyclist.
As you ride further away from home, having equipment in case of an inner tube emergency is essential. We'd recommend carrying at minimum a spare inner tube, tyre levers and adequate inflation (either a mini pump or Co2 canisters), however, having a repair kit handy provides additional peace of mind should the backup tube fail.
The Giant Control tyre patch kit is available for just £2.99 and comes with patches, glue and tyre levers - everything you need for an emergency roadside repair.
Mini tools are an underrated part of any cyclist's essential list and should be with you on every ride. Why? Well, not every roadside repair involves an inner tube - the next common cycling mishap after a puncture is a bolt coming loose, especially around the seatpost or handlebar - areas that can work themselves free over time.
Although it doesn't occur often, and all bolts should be checked and secured before every ride, having the ability to make a quick adjustment while out and about can prevent a much bigger issue occurring later on the journey, making a mini tool an essential companion.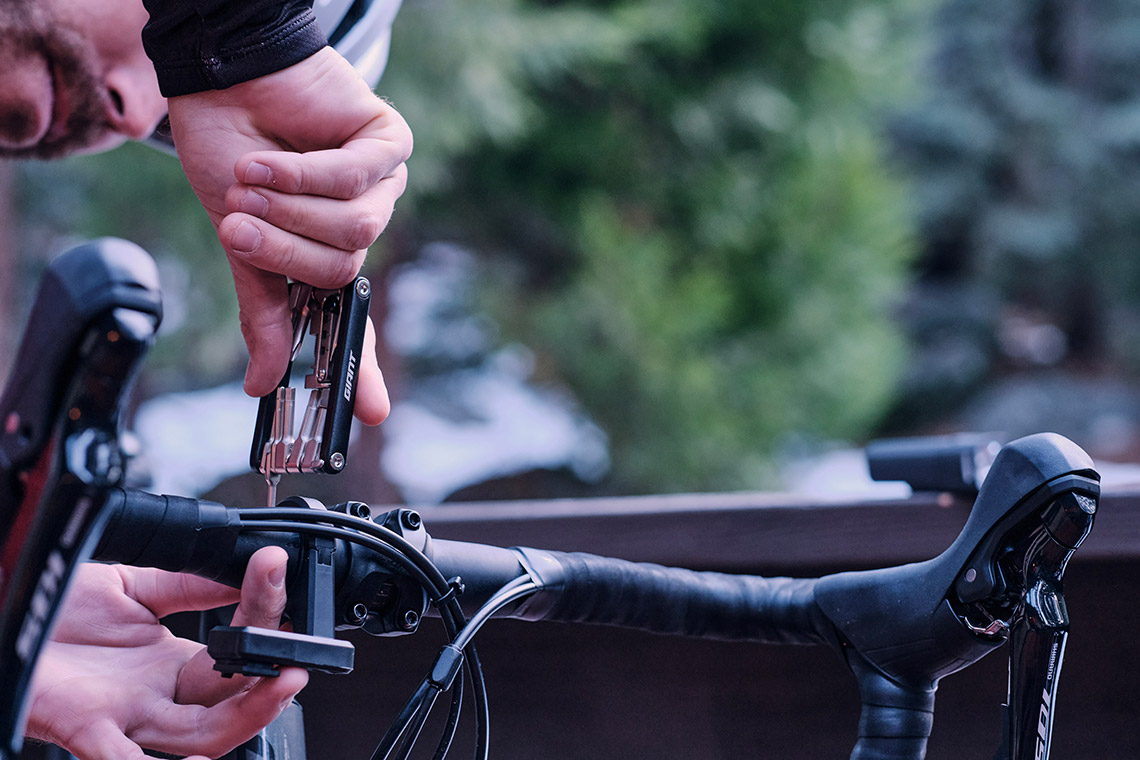 For under £30 and the ability to quickly stash in the pocket, we'd recommend the Giant Toolshed 11. It has, you guessed it, 11 different tool options. The most common on bikes are hex bolts, also known as Allen wrench bolts. The Toolshed 11 gives you Allen key options from 2mm through to 8mm, which covers the majority that is present on a typical bike.
Most of the items so far have revolved around safety, however padded shorts sit firmly into the 'long term enjoyment' category. Although not strictly essential, we would highly recommend investing in a pair if you are planning on doing any rides over 10 miles in length. Jeans just won't cut it long term if you want to be frequently riding.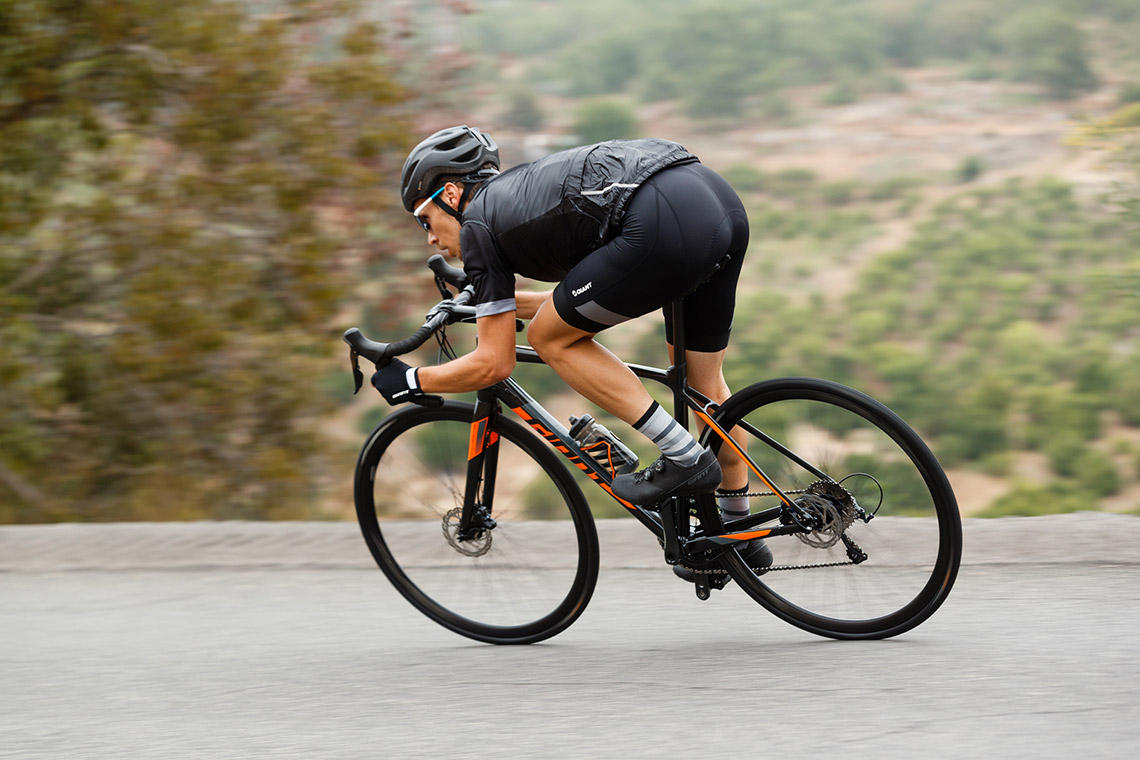 Designed and optimised for comfort, padded shorts reduce the amount of friction between the body and the saddle, therefore limiting chafing. This is achieved through a combination of factors - careful placement of seams, 'stretchy' lycra fabric which moves with the body as you pedal and a shock-absorbing pad (also known as 'chamois').
They don't have to cost a fortune either - the Giant Rival Bib Shorts are available in a wide range of sizes for under £50, but come with some high-end features, including elastic grippers on the leg bands to ensure they don't ride up as you pedal.
Investing in a good quality bike lock deters opportunistic thieves, as well as giving you added peace of mind when leaving a bike unattended for any length of time. There are many different bike lock options available at various price points, but one thing to consider is its 'Sold Secure rating'. It's a grading system for bike locks, which come in either bronze, silver or gold - look for the gold rating when purchasing any lock.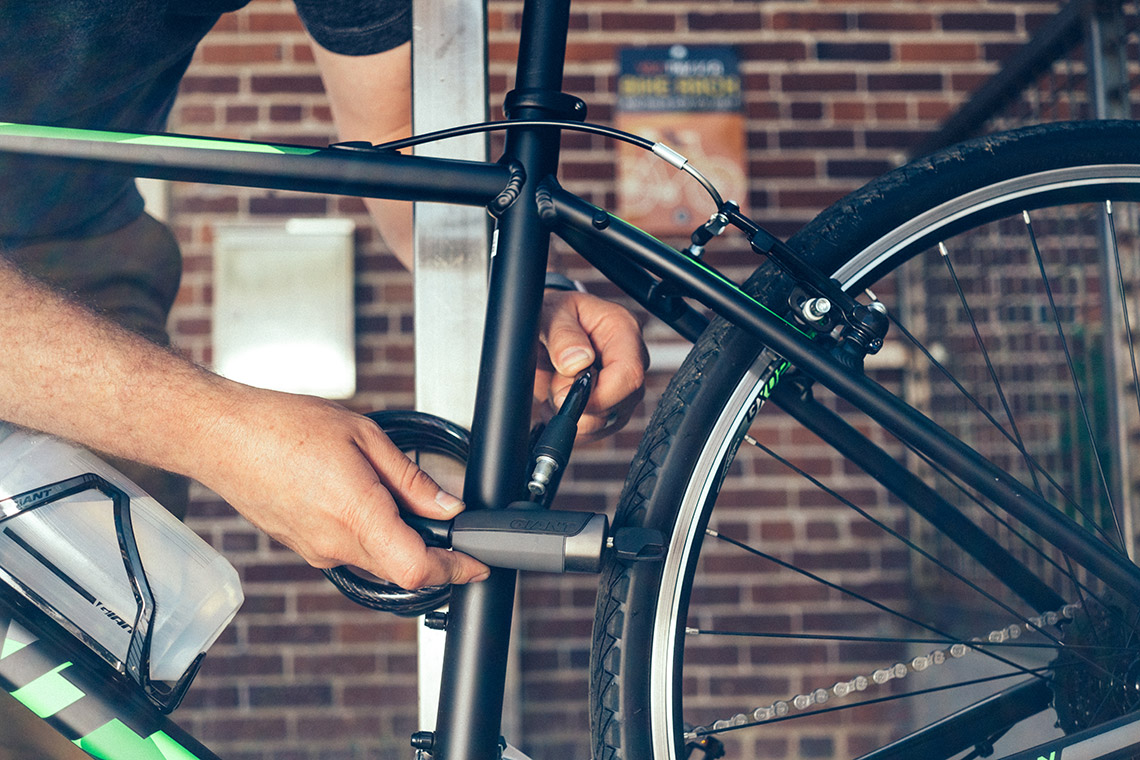 Apart from the Sold Secure rating, another thing to look for is the style - there are three main types; D-lock, chain lock or cable lock. D-locks are generally regarded as the most durable, and certain insurance companies will request that you have this type of lock.
The Giant Surelock Protector 1 DT is a Gold Sold Secure approved robust lock featuring a 14mm ultra hardened steel bar with a 10mm 120cm cable for wrapping through wheels for additional security. Available for just £39.99, it's a worthwhile purchase to protect your pride and joy from being taken away.
There's our round-up of our recommended cycling gear essentials - let us know if we've missed anything! Get in touch via Instagram @GiantUK, Twitter @GiantUK or like us on Facebook. Alternatively, you can subscribe to our newsletter for all the latest offers and Giant news straight to your inbox.