Despite being designed for a niche discipline within cycling, Cyclocross bikes are nearly always at the top of the list when people ask for recommendations on a single, do it all bike. Below, we look at what cyclocross racing involves, and how it influenced the bike design to create one of the best all-rounders for any cyclist to have in their garage/shed/living room.
What Is Cyclocross Racing?

For those not familiar with cyclocross, it can seem a bit of a strange sport. Cycling, running, mud, sandpits, even hurdles are all part of a typical cyclocross race, so it's understandable why it can be confusing on the surface. Here we offer an insight into the exciting world of cross racing.
The course is usually off-road, and riders can expect to encounter many different surfaces, including grass, dirt, mud, gravel and sand. The races are generally on a set time (which can be anything from 30 minutes to 60 minutes), rather than distance. Courses are twisty circuits and rarely longer than 3km long.
Races typically include barriers and steps that often require the rider to dismount and carry their bike, or for the particularly skilled riders, bunny-hop their bikes over (Don't try this without practice!). Race organisers make an effort to include hills, sandpits and muddy sections that are too difficult or too slow to ride, meaning even the most talented racers will have to shoulder their bike and run with it at some point.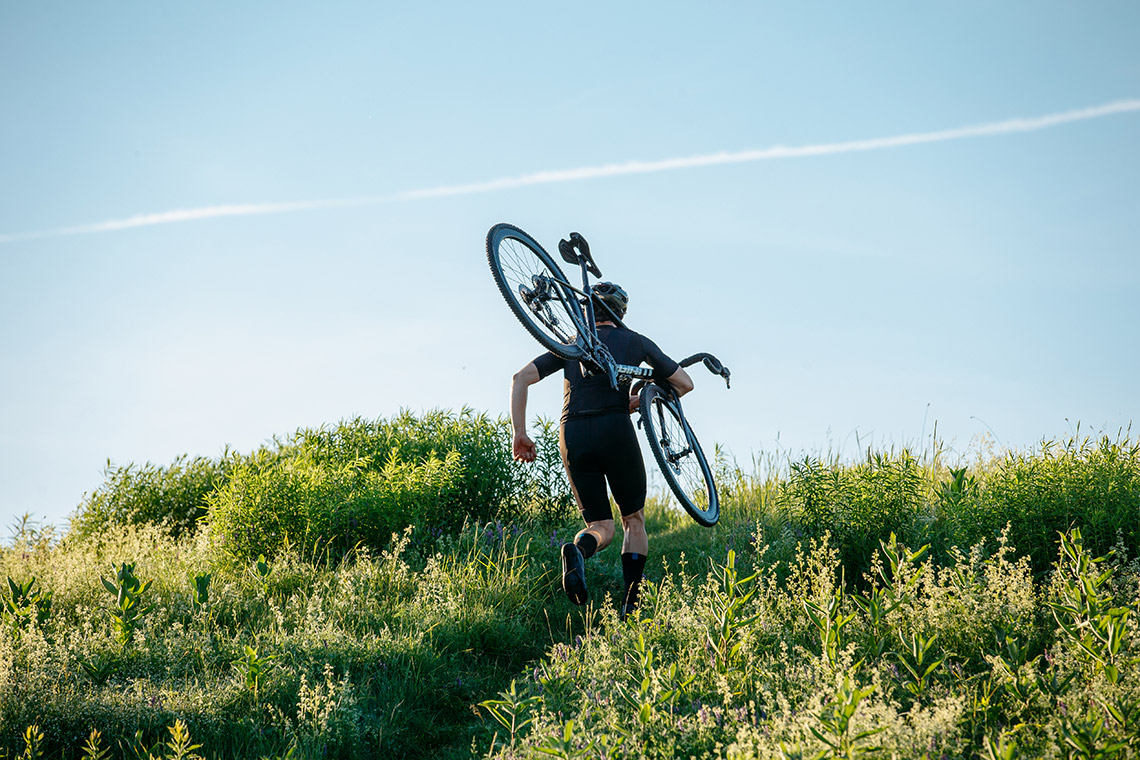 Another area where cyclocross differs from other forms of racing is that it is typically an autumn and winter sport. Races tend to start in September, with the World Championships taking place in January, meaning conditions can be incredibly challenging.
What Is A Cyclocross Bike?

A 'Cross bike is a drop-bar bike that closely resembles a road bike in its appearance. However, there are a number of modifications which allows it to tackle a variety of terrain at high speeds much better than a standard road bike could ever do.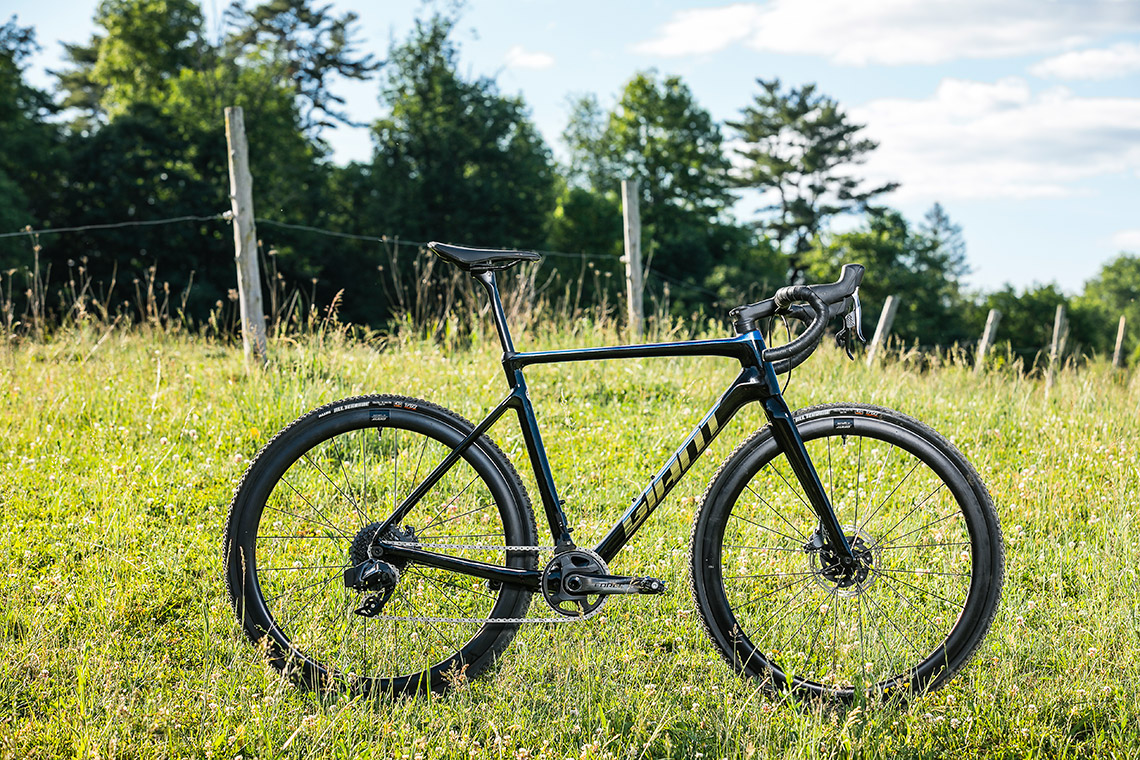 Although they are primarily race machines, their unique design and versatility mean they are more than capable for a variety of disciplines within cycling. From a winter road bike, everyday commuter, tourer or even as a light trail mountain bike, there's plenty of different directions you can go with a cyclocross bike.
Frame & Geometry

Cross bikes are visually similar to road bikes but with wider, knobblier tyres instead of slicks. However, there's plenty of subtle changes to make them cyclocross-specific.
Firstly, the bottom bracket is significantly higher on a cross bike than a road bike. It gives greater clearance over obstacles, making it less likely to make contact which would reduce speed during a race. They also provide a taller riding position over the average road bike.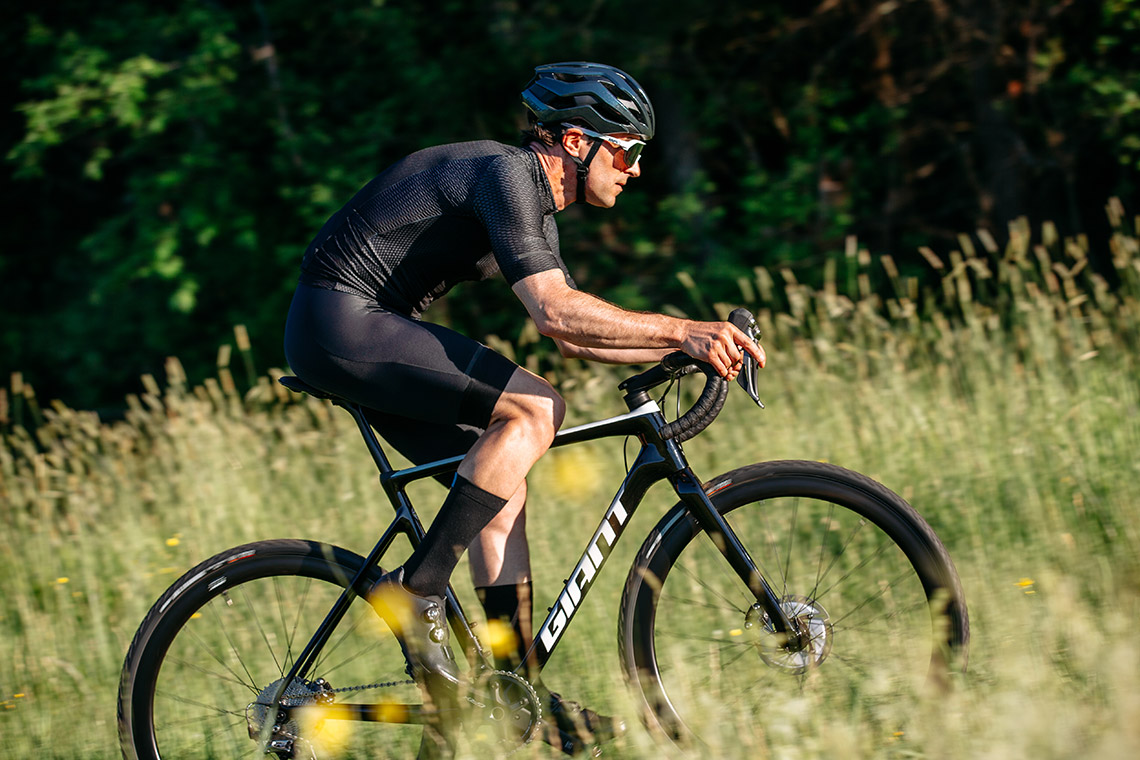 Secondly, they typically have a shorter frame reach for a more upright riding position. It improves handling and stability, especially when riding in muddy conditions.
They also have a flat top tube, so no compact geometry - this is done purposely to increase the space between the frame and improve shouldering ability. Gravel bikes tend to have a more relaxed riding position compared to a cross race bike, so it's more common to find a sloping top tube on a dedicated gravel bike.
Looking for a gravel bike instead? Find out what makes a gravel bike >>
Material wise, all the usual options are available. However, the typical choice is either aluminium or carbon fibre. Carbon is lighter and soaks up more of the lumps and bumps during a ride. However, carbon has an additional price tag, so keep this in mind when looking at the options available. It may be better to go for better components on an aluminium frame, over a full carbon frame with lesser components on, especially if you aren't planning to make any upgrades in the long term.
Brakes
Having enough stopping power is especially important on a cross bike, as they have to deal with all types of conditions and speeds. A typical cross course has plenty of tight turns, so brakes are used heavily during a race. Therefore, they need to be powerful and reliable, so they work on mud, sand, grass and tarmac equally as well.
Disc brakes are now the ubiquitous choice on a top CX bike, and it's easy to see why, as they are less prone to getting jammed or clogged up. Hydraulic, or good mechanical disc brakes, offer better stopping power than calliper or cantilever brakes that can be found on older or lower-end models.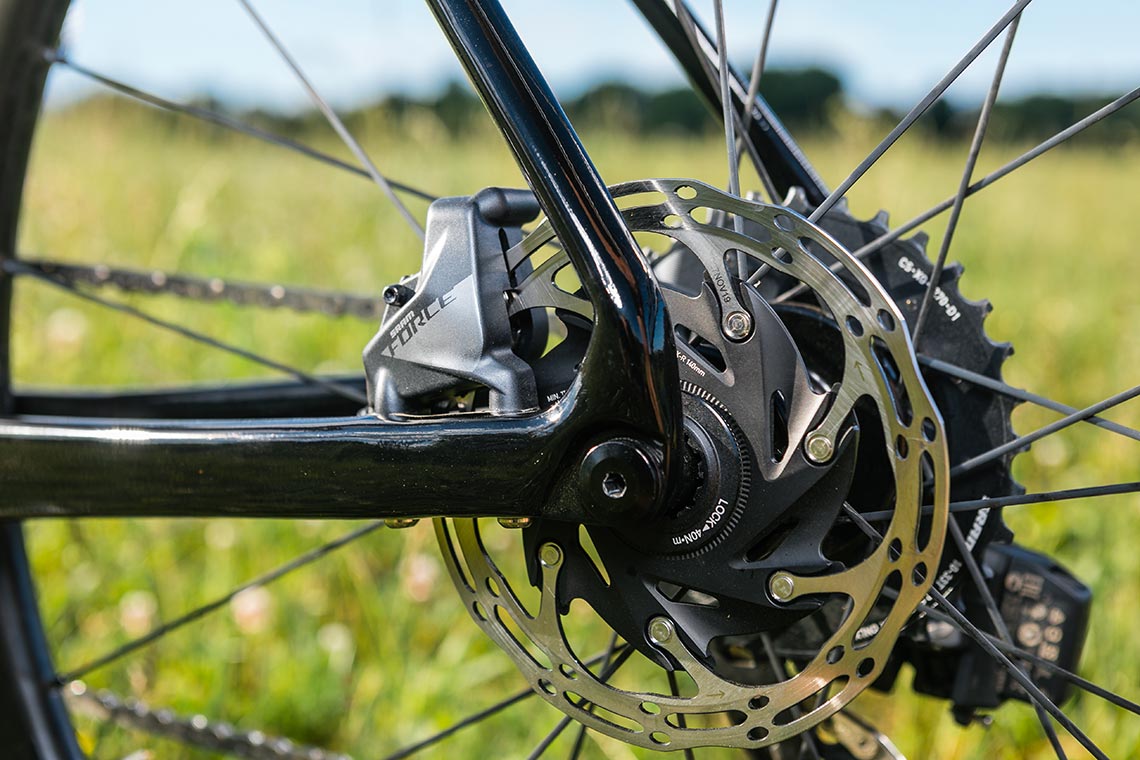 Another benefit to disc brakes is the increased tyre clearance it offers. For racing, it reduces the chance of mud getting stuck between the wheel and fork or chainstays, which can severely hamper or even ruin a race in some cases. For those of us not bothered about racing, it allows for wider tyre options to be mounted, increasing the versatility of the bike itself.
Wheels & Tyres

Wheels are similar to road bike wheels, as they are usually 700c. However, they usually feature a higher spoke count to increase the strength of the wheel. This is due to the additional force placed on the rims through the stress of off-road riding. Aluminium or carbon options are available, with carbon wheels being more expensive as usual.
The tyre choice is an essential aspect to get right on a cross bike. Pairing the right rubber with your intended usage is crucial to making sure you get the best performance out of the bike for your needs.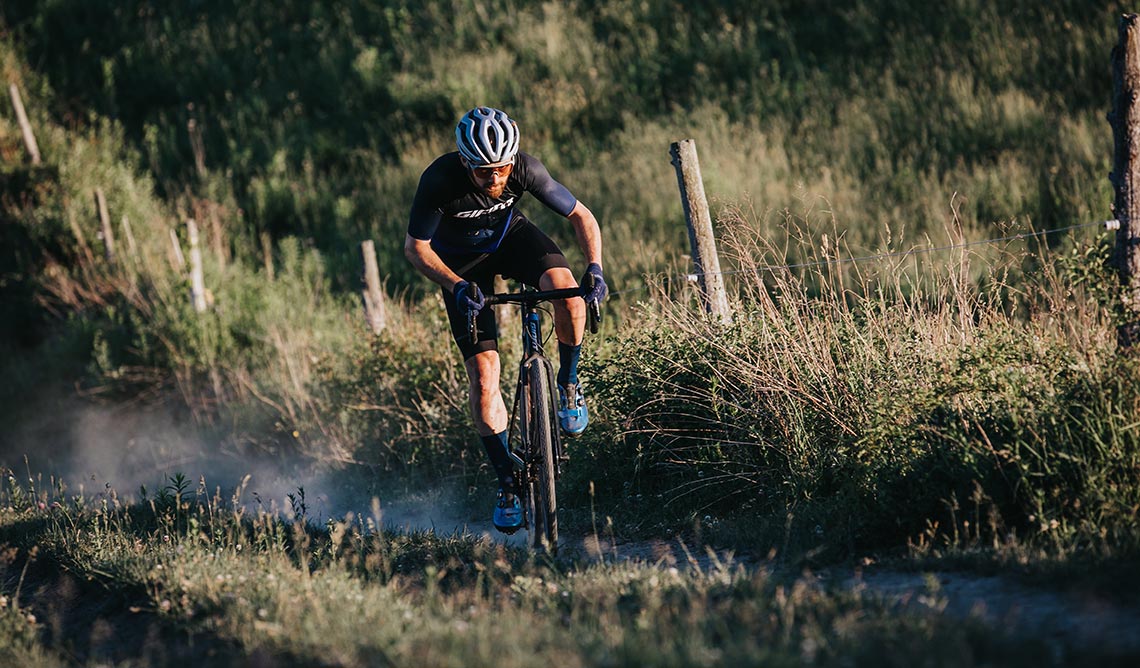 For example, if you plan to use it as a winter road bike, then using thinner, slicker tyres will decrease rolling resistance and vastly improve the performance on the road. Equally, if the plan is for more riding on mountainous terrain, then going up to 40+mm in width and knobblier tyres will significantly improve the grip, traction and comfort available to you, increasing overall enjoyment of the bike.
The most common tyre size on a cross bike is 33mm - this is due to a UCI ruling which limits tyres to be a maximum of 33mm during a cross race. Now, the majority of people who end up purchasing a cyclocross bike may not race, so we'd encourage non-racers to evaluate their tyre choice from the start as 33mm isn't always the right width to use.
If you find yourself wanting the best of both worlds, it can be worth investing in a second wheelset with different tyres mounted. This means you could easily switch depending on what kind of terrain you'll be riding that day. It is, of course, possible to just change the tyres. However, tubeless tyres can be fiddly; therefore, it's not something we'd recommend frequently doing.
Gears
1x (pronounced '1 by') is the typical gearing of choice - this refers to a single front chainring setup. The reason? A front derailleur is a prime spot for mud to gather, so by removing it, there's less chance of issues occurring. It's also lighter as there's less material on the frame.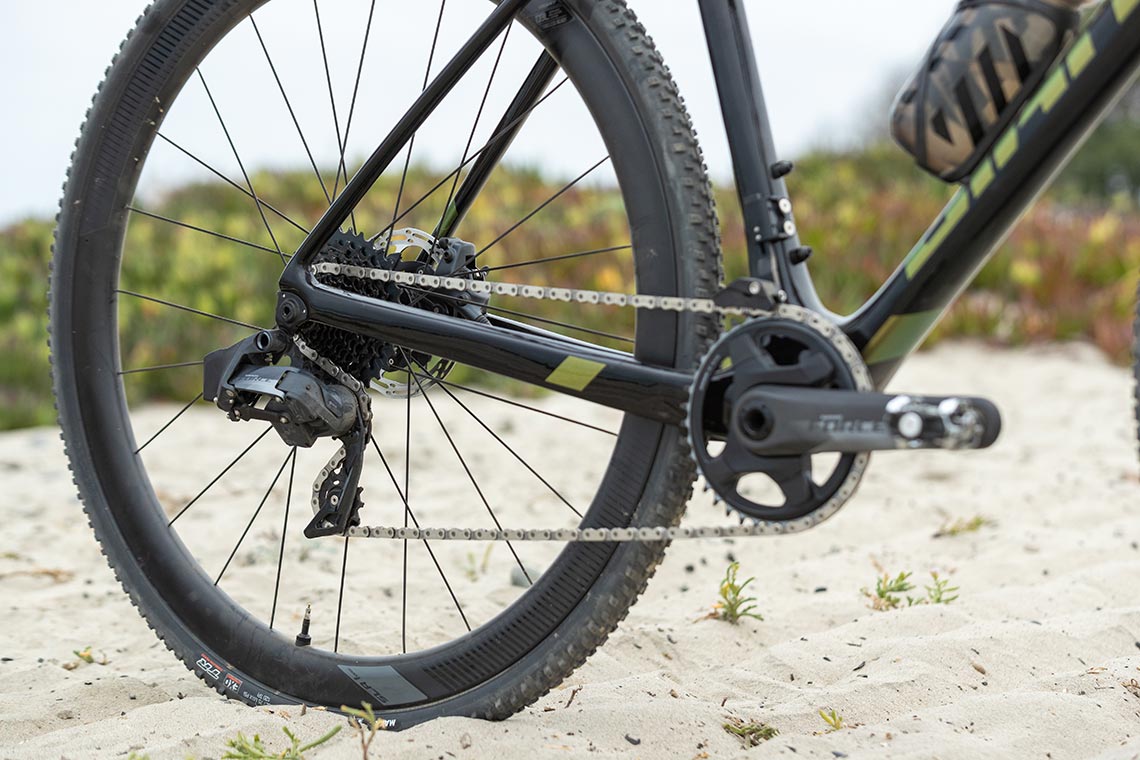 For a 1x setup, it's usually paired with a wider rear cassette, such as an 11-36, so there's more range of gearing available to help get up steep hills. If you aren't planning to pin a number on any time soon and need the extra gearing, then it's possible to switch to a 2x setup with the help from your local Giant retailer.
Should You Buy One?

Hopefully, we've helped to explain a bit more about cyclocross racing and the bikes themselves. However, it doesn't answer the burning question - should you buy one? Well, there's plenty of factors to consider, however, a cyclocross bike is always very near the top of the list when we get asked for recommendations for a single, do-it-all bike - especially if they want to do some light off-roading.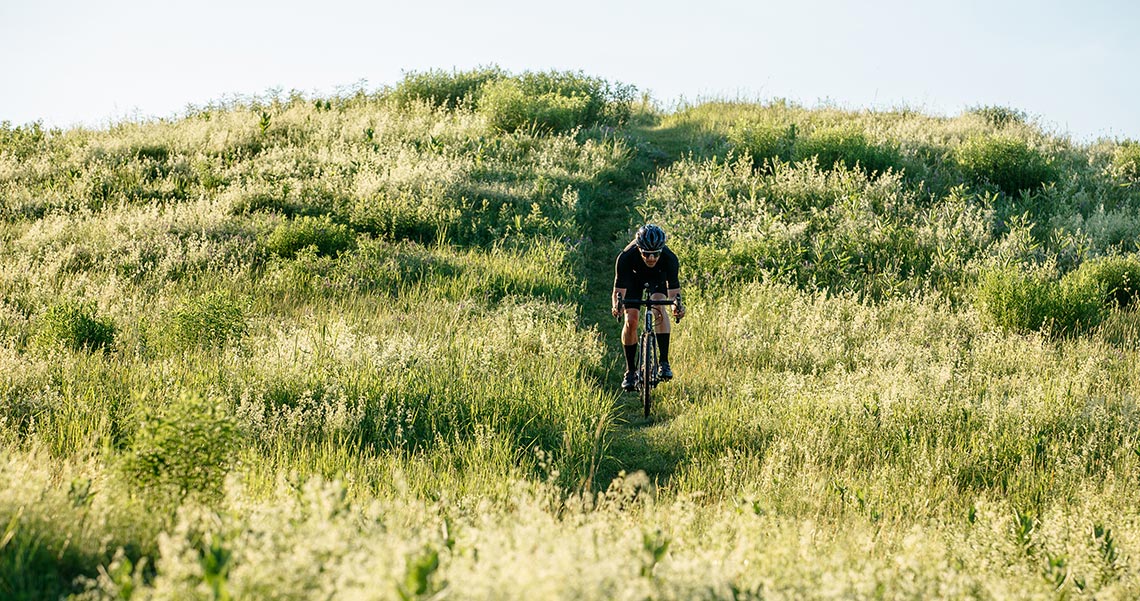 No other genre of bike offers the versatility that a cross bike does, which is important if you want to sample all the delights that cycling has to offer. Simply by having a second wheelset and the right gearing for your needs, you can have a legitimate road and off-road bike in one package - perfect if space and storage is an issue too.
However, if you already own a road bike and a mountain bike and not planning on cyclocross racing, then it can be harder to justify the need for one. Having said that, the N+1 rule is there for a reason, right?
Ready to start your new adventure? Browse our full range of cyclocross bikes - every Giant bike comes with a lifetime warranty, free click & collect or home delivery and 0% finance options for bikes over £1000
Keep up to date with all the latest Giant news by following us on Instagram @GiantUK, Twitter @GiantUK or like us on Facebook. You can also sign up for our newsletter to receive exclusive access to all the latest offers, news and promotions straight to your inbox.