Buying an E-bike doesn't have to signal the end of your riding career – in fact, it can do completely the opposite, helping you to return to previous levels of fitness and galvanize your enjoyment for the two-wheeled activity.
If you've spent any amount of time away from the bike, the thought of getting back into the sport can seem like a daunting prospect; however electric bikes can bridge the gap when the fitness isn't quite there, so you can still enjoy riding and work your way back to full speed, ready to tackle long summer rides on your regular bike.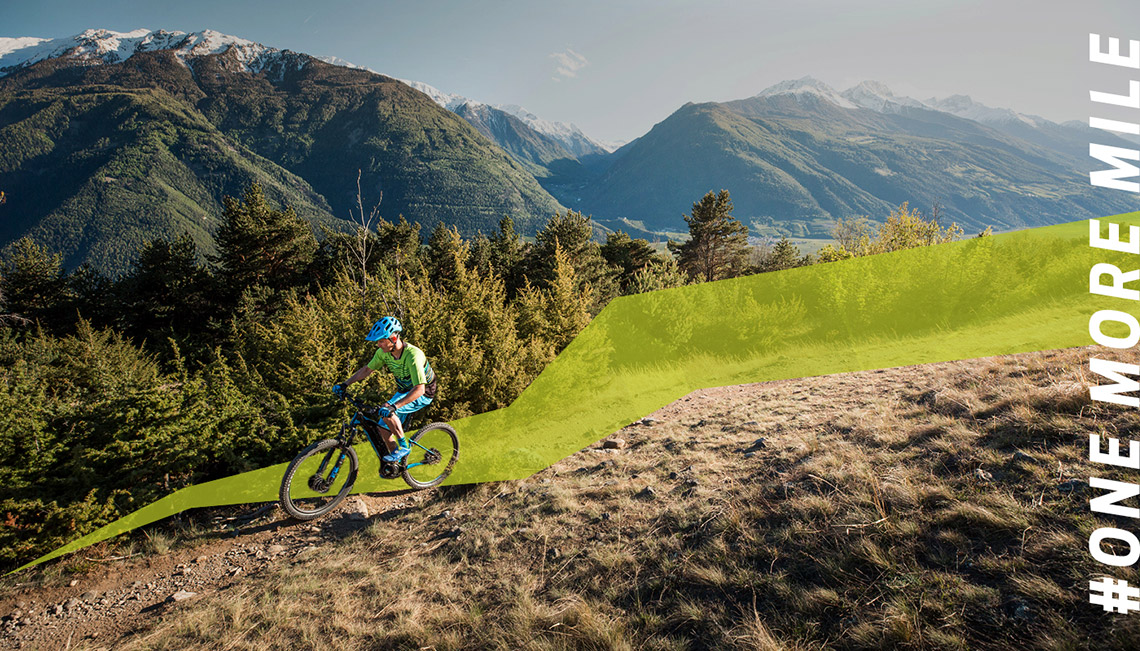 You Can Ride Further
Part of the fun of riding is getting in a nice long ride, seeing the countryside and spending time outdoors. This is great in theory, but sometimes fitness can let you down and before you know it, you're heading back home having completed less than 20 minutes, completely exhausted.
The beauty of an electric bike is that despite your level of fitness, you'll be able to ride much further than you could do on a regular bike. This makes riding much more enjoyable from the very start, increasing your motivation to get out and less likely to give up.
Increasing the distance on your rides is a great way to build up fitness, as the muscles become conditioned to riding for a long period of time, which will directly translate into fitness on a regular bike. Don't worry about the battery life either - the Panasonic battery on some of our e-bikes has a range of 150km meaning you can enjoy assisted pedalling for even the longest rides.
Read all about Panasonic E-bike batteries in our guide
You Can Keep Up On Climbs
The single worst feeling when riding is being completely dropped halfway up a climb, whilst your riding mates zoom off in the distance…we've all been there, and it's not fun!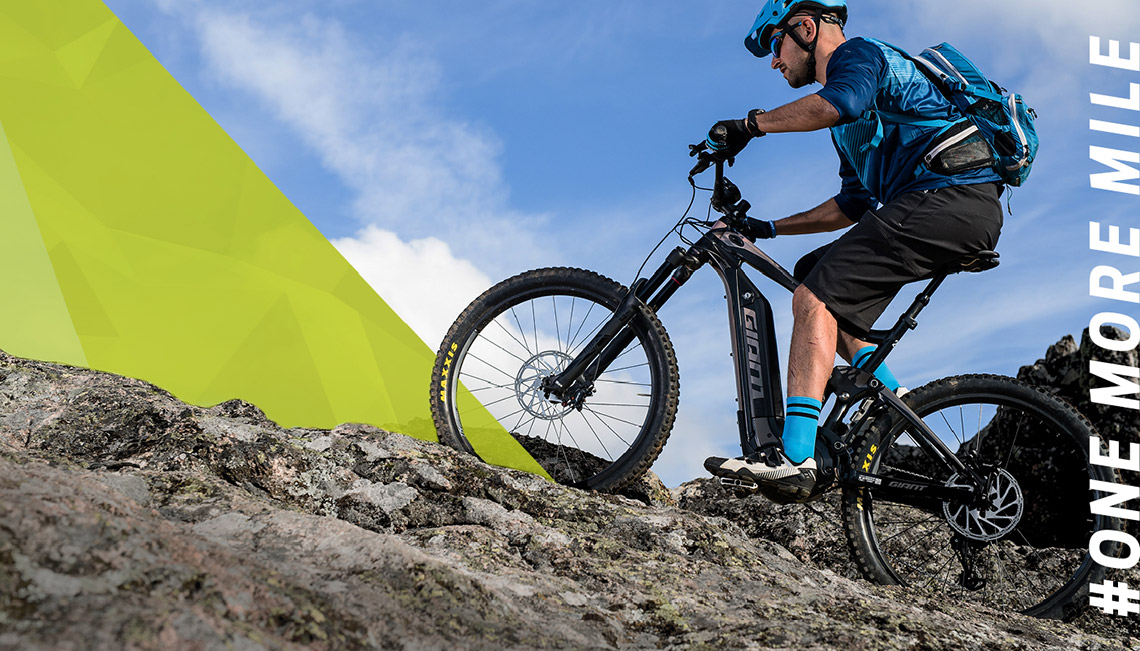 Luckily, the main benefit of an electric bike is when you reach the gradients. Power assistance in the UK is limited to 250w and a maximum speed of 25km/h. This means that on the flats, you'll probably be pedalling along normally, like you would be any regular bike. However, as you reach a long climb and your speed starts to dip below 25km/h, the power assistance will kick in and provide help to keep you on the tail of your quicker riding buddies.
With the help of an E-bike, there's no need to worry about keeping up on the group ride and being dropped – you can adjust the assistance levels on the fly via the dashboard, so if you feel like the legs are burning, you can make a few changes which will give your legs a much-needed rest.
If you're in doubt of the climbing ability of e-bikes, this article from Road.CC is all you need to know…
You'll Still Get Fitter
One of the biggest myths about electric bikes is that the Yamaha motor will do all the work for you and won't get any fitter – as we've mentioned, the power assistance is limited in the UK, which means you're still required to put in effort whilst riding. The motor is there to support, rather than take over, your riding efforts, so there are still plenty of fitness gains to be made with an electric bike.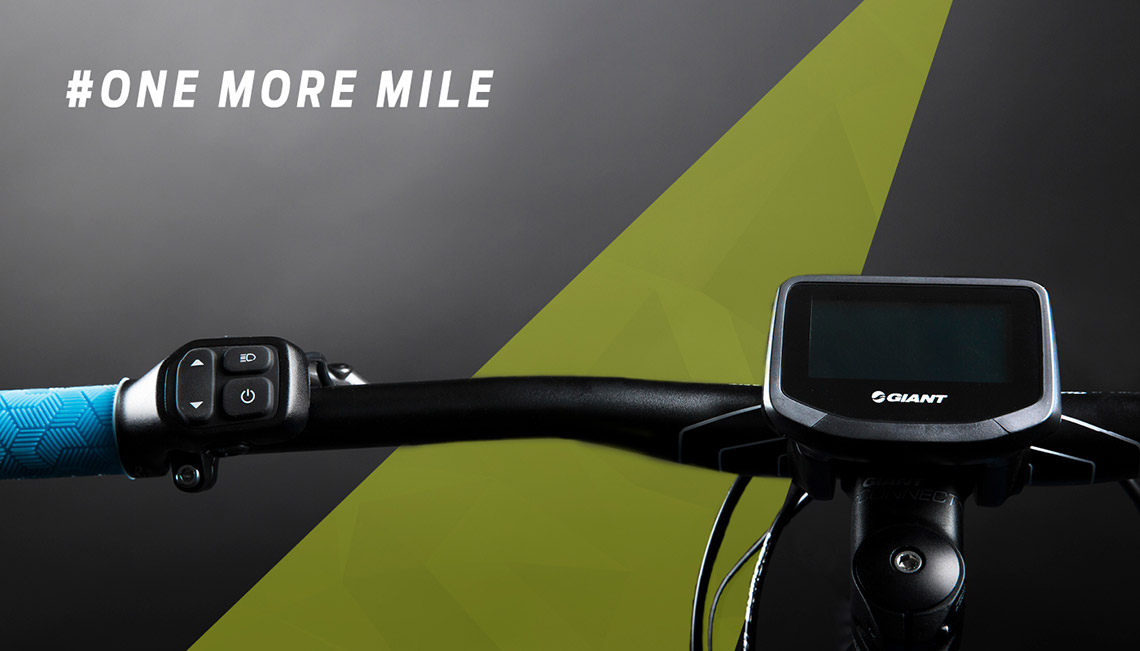 All Giant e-bikes come with various levels of support, which you can choose directly from the RideControl unit located on the handlebars, click here to learn more about RideControl . Power mode offers the most assistance, however as you feel yourself getting fitter, you can reduce the support level down to 'basic' or 'eco' mode which will rely more on the power from your legs, rather than the motor.
Need inspiration on where to take your E-bike? Here's our 10 best places to mountain bike in the UK
If you are interested in an electric bike, you can browse the full range on our website here.
Do you have an electric bike and how does it help your riding? Get in touch and let us know! We're on Instagram @GiantUK, Twitter @GiantUK or Facebook.