Ride Like King 14
May 20-22
RLK14 includes special contests, product giveaways and opportunities to get involved with advocacy through World Bicycle Relief, a global charity group that helps mobilize people in developing countries.
WORLD BICYCLE RELIEF
One Buffalo Bicycle from World Bicycle Relief will be donated for every 1000km ridden collectively during RLK Zwift rides. Giant Group will also match the total number of bikes unlocked by the community, doubling the impact. Last year nearly 5000 people participated, accumulating close to 200,000km to provide 300 Buffalo Bicycles to people in need. These purpose-built bikes are engineered for heavy loads, long distances and rugged terrain. They are manufactured by Giant Group and assembled by World Bicycle Relief employees in local regions around the world.
EVENTS AND CONTESTS
This year there are nine Zwift ride events with an open or women's-only option for each event. The Zwift rides will be led by Giant and Liv ambassadors, athletes and employees. All participants will be assigned RLK14 kits during their rides and will be able to unlock the kits upon completion of a ride. Riders will be assigned Giant TCR Advanced SL Disc bikes for the open rides or Liv Langma Advanced SL bikes for the women's rides. Alternatively, three of the rides (one per day) will use WBR Buffalo Bicycles for both the open and women's rides.

Participants will also earn a chance to win limited edition RLK14 jerseys, signed by King Liu, during each ride. Five jerseys will be given away during each of the nine scheduled rides through a random drawing.
More jerseys will also be awarded to participants of local outdoor Ride Like King events in their own communities. Employees, retailers and friends of Giant and Liv are encouraged to ride May 20-22, sharing stories and photos on social media channels. To be eligible for prizes, riders can simply post photos from their rides to Facebook or Instagram with the #RideLikeKing hashtag on those dates.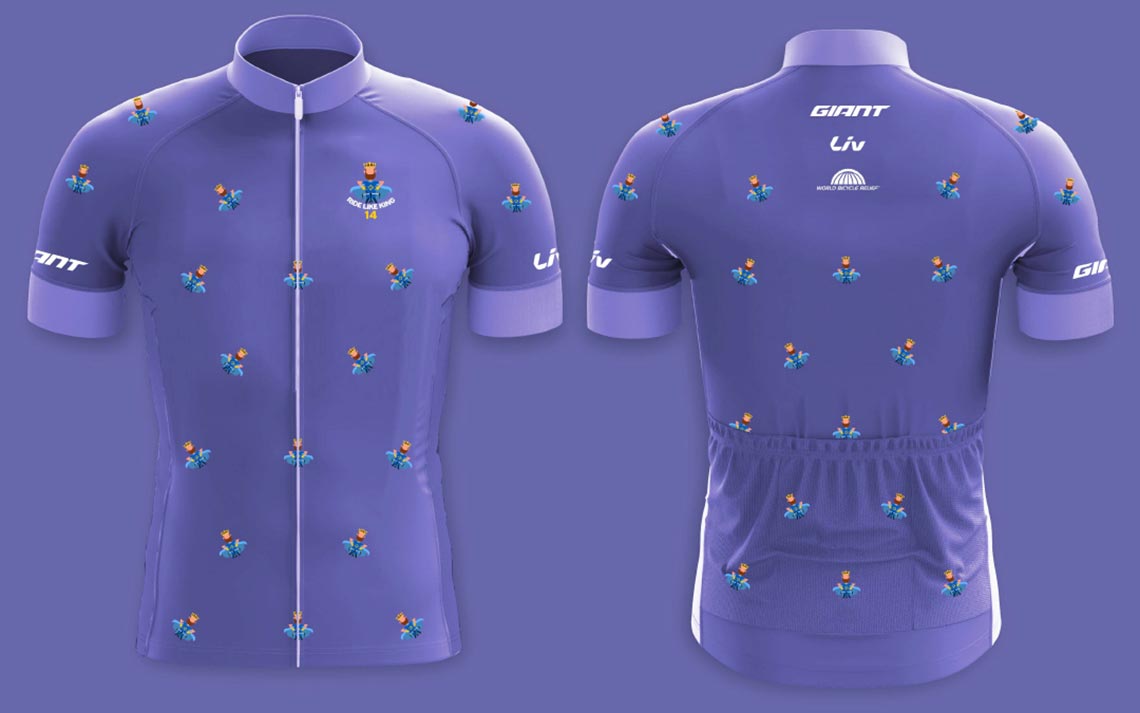 For more details on all of the Ride Like King events on Zwift, click here.
To connect with the community, or to organize your own ride, go to the Ride Like King Facebook page.
Donations can be made to World Bicycle Relief here.

Join the RLK14 Facebook event page to connect with the community