Considering all the technology going into the latest electric bikes, it can be hard to keep up with all the new developments. Therefore, we've put together all the little tips, tricks, features and everything else you might not have known your Giant electric bike could do, so you can squeeze every last bit of performance and enjoyment out of your E-bike.
Smart Charging

Most of our e-bikes from 2019 onwards now feature smart charging technology. Simply put, the battery and charger work together in perfect sync so it can offer super-efficient charging, including the ability to go from 0% to 60% in just 90 minutes. Furthermore, it can charge a 500Wh battery from empty to full in only 220 minutes, with some competitor batteries taking over 60 minutes longer.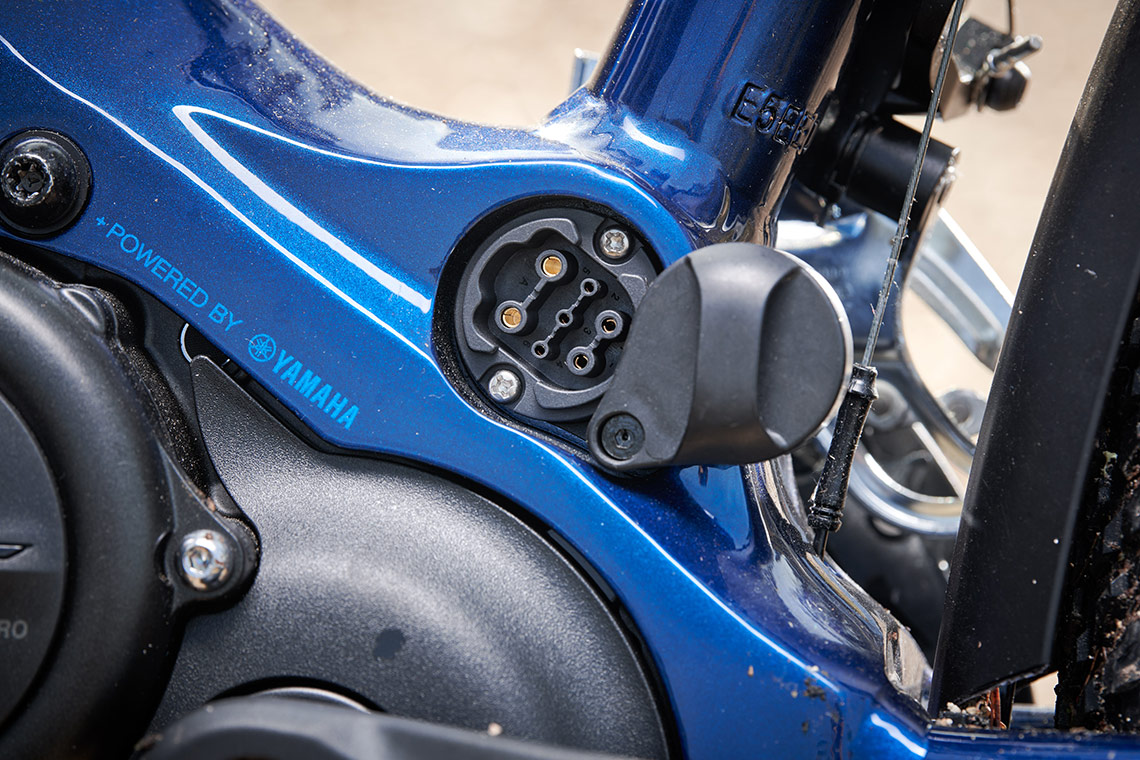 The battery can be charged either on or off the bike for your convenience. During charging, the state of the battery is monitored to ensure excellent heat management for increased safety and prolonged battery life. The charger has a clever piece of technology that transfers charge to a different battery cell if it detects one is getting too warm.
A handy feature of the smart charger is the ability to put the battery into storage mode (which charges the battery to 60%) to store charge for use at a later date. This is proven to be the best way to store the battery when not being used for a length of time. The Smart Charger is able to extend battery life by lowering the charging current once the battery reaches 500 charge cycles. Although charging might take a little longer, it will ensure your battery will last as long as it possibly can.
Smart Assist

Smart Assist is a technology that can be found on Giant and Liv e-bikes and offers the best possible riding experience. Smart Assist takes the thought out of changing e-bike settings for the rider, meaning they can focus entirely on enjoying the ride. It's almost like an auto transmission car, providing the appropriate support to the rider automatically.
Smart Assist can be found in all SyncDrive Sport and SyncDrive Pro motors from 2020 onwards and SyncDrive Life motors from 2019 onwards. The intelligent system uses sensors and advanced algorithms to determine the optimum amount of power a cyclist needs. The result for the rider is an extremely smooth, natural, easy and more enjoyable riding experience.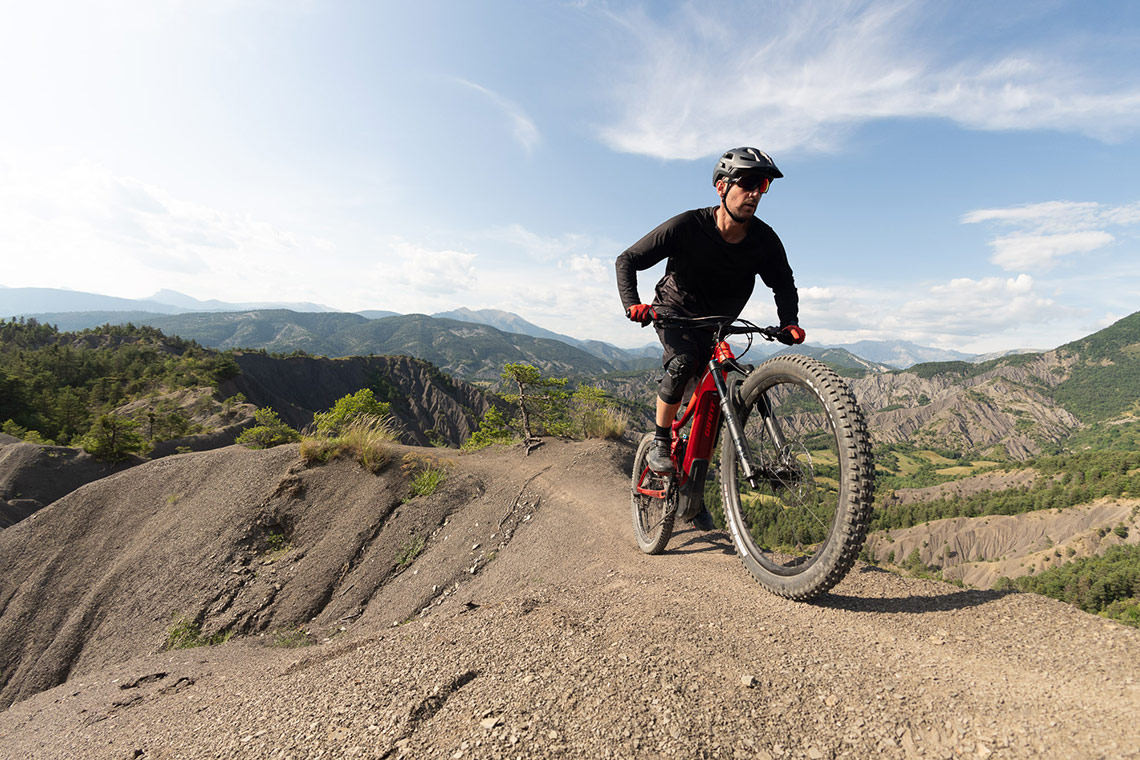 An advantage of using Smart Assist technology is that it maximises efficiency for the bike's battery system, meaning the battery won't be using any unnecessary energy. Not only that, because it provides the optimum amount of support for the rider, but it also ensures optimum rider efficiency. In short, Smart Assist technology enables you to 'think less and ride more.'
Battery
The battery is one of the essential parts of an e-bike. Without a good battery, the motor can't be used for as long, which defeats the purpose of having a pedal-assist bike in the first place! With any Giant or Liv e-bike, you can be safe in the knowledge that you're getting the very best in battery technology, developed specifically for e-bikes together with Panasonic.
Panasonic also manufactures the complete battery specifically for us, including the cells and the battery management system. They also assemble the final structure, so you know that with any Giant or Liv e-bike you are getting a reliable and technologically advanced product made from the market leaders.
All batteries are 36v Lithium-Ion batteries built with high-quality Panasonic cells, ensuring your battery can be charged comfortably over 1000 times. To put it into context, that provides up to 140,000 km or 7500 hours of riding!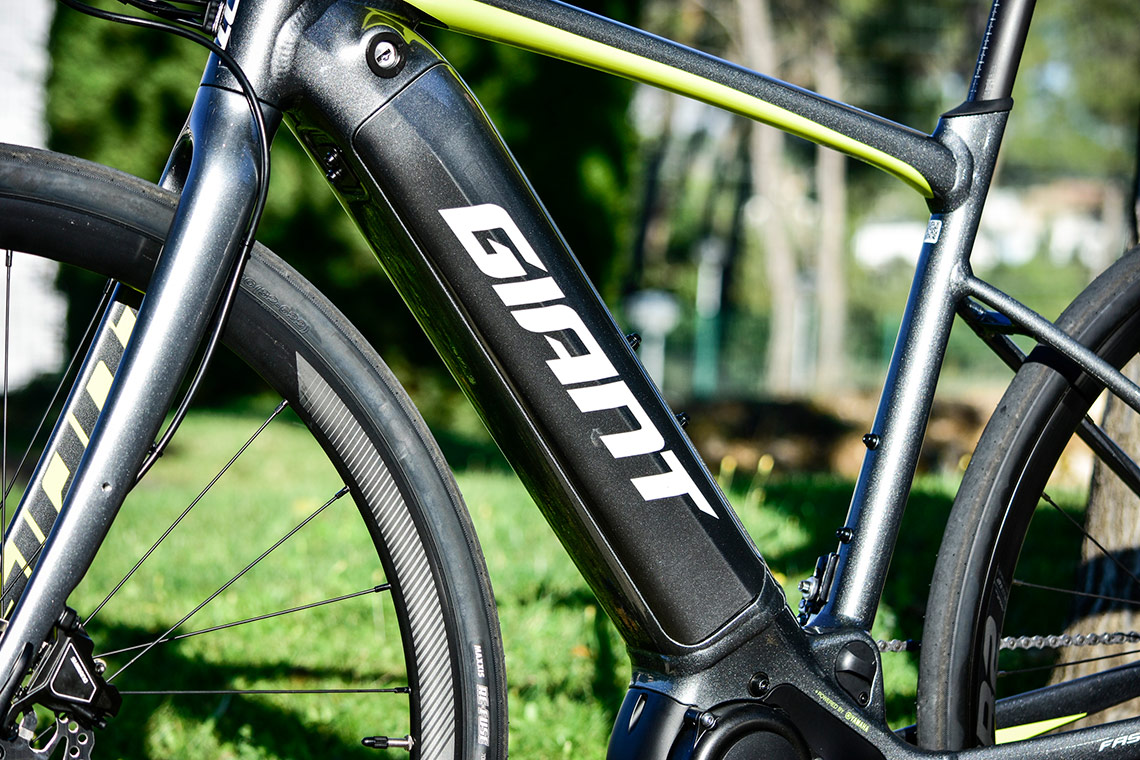 This specific type of battery has the lowest discharge rate of all e-bike batteries. Furthermore, these batteries have impressive charge cycles - they can comfortably be charged 1000 times – something that can't be said for other brands on the market.
And for some added peace of mind, all Giant & Liv E-bikes come with a 2-year warranty on all electrical parts, including the battery. If you want to learn more, read our in-depth guide to electric bike batteries.
Walk Assist

Did you know that your e-bike also has a 'walk assist' function? This is a particularly useful feature whenever you need to dismount and push the bike, especially up a steep incline where the weight of the bike and gravity can make the bike even harder to handle.
When you enable walk assist mode, the bike provides a specific amount of support power to help you manoeuvre the bike which is especially useful if you need to pass obstacles on trails or push your bike to a particular point. This support helps to negate the weight of the bike, making it less cumbersome to handle and less effort to control in the right direction.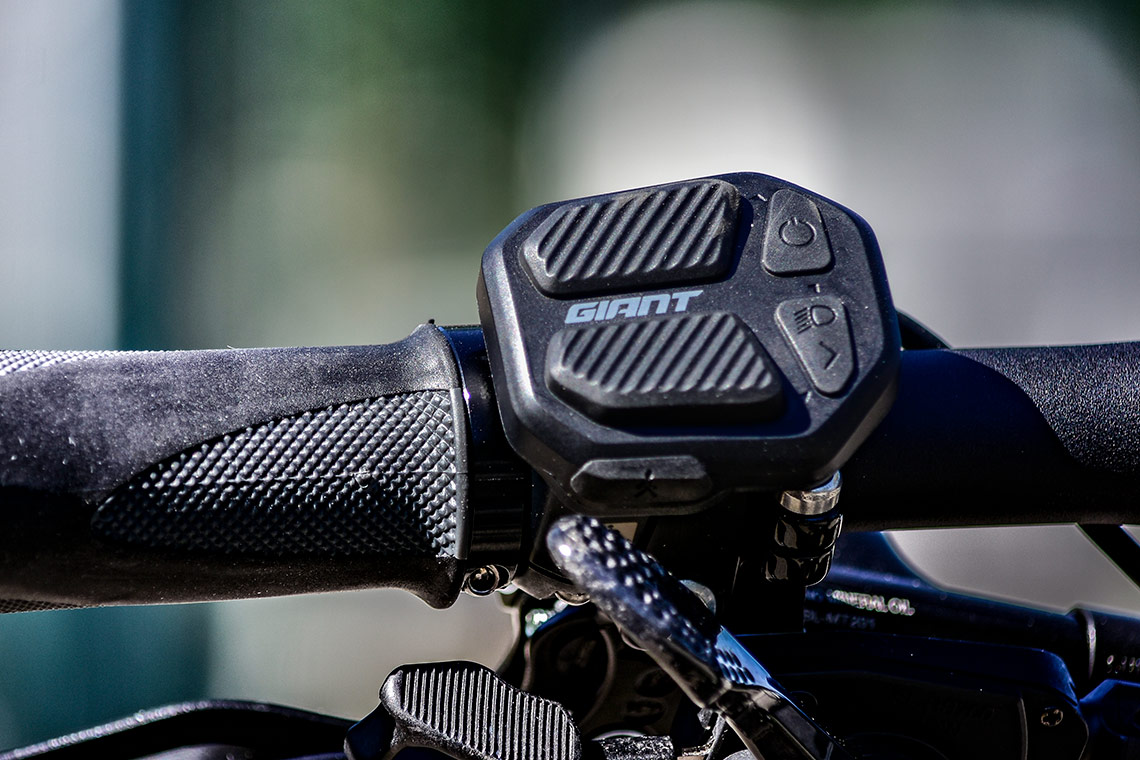 Depending on the motor your e-bike uses, the amount of support provided by walk assist mode varies. However, walk assist mode can easily be activated no matter which motor is your E-bike - to enable walk assist, simply press the walk assist button, then hold the 'up' button to activate it.
Q-Factor
Giant e-bikes have a narrow Q-factor, especially compared to other e-bikes on the market. By combining the narrow axle on our Pro motor with small offset cranks, we achieved a Q-factor of 169mm. That's only 1mm more than a standard Shimano XT crankset, so the difference from a standard bike is minimal.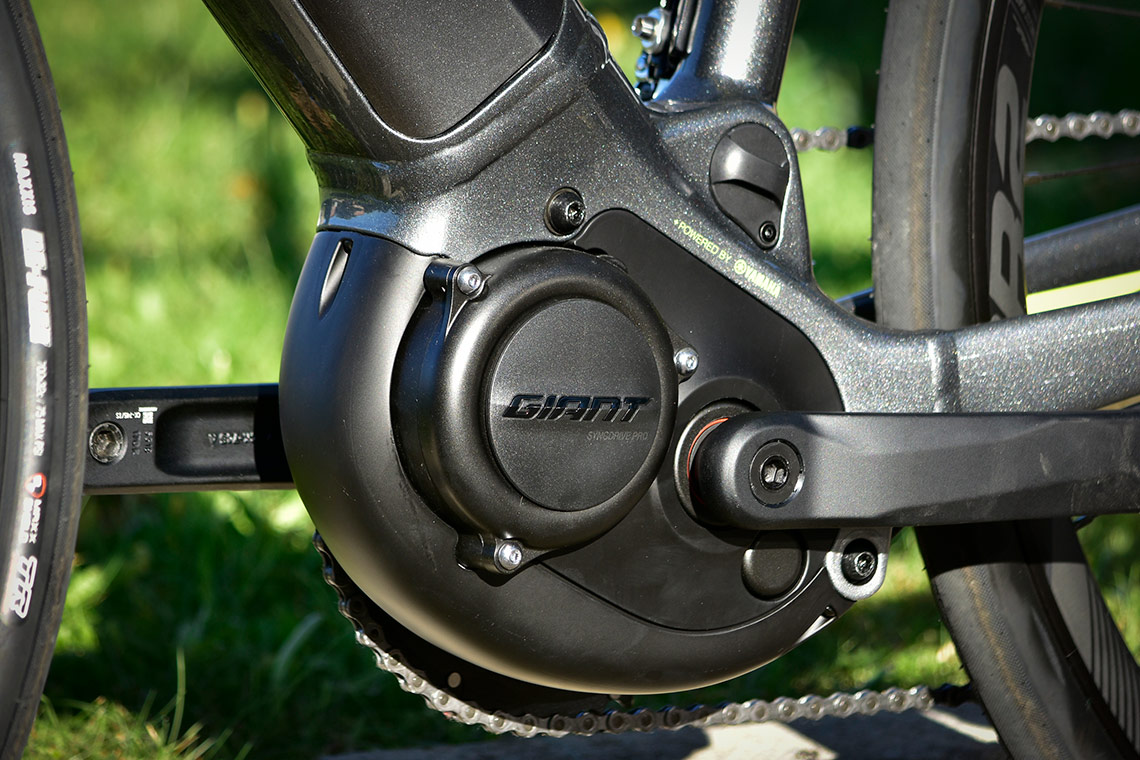 The Q-Factor, short for the 'Quack factor', references to the wide stance and waddling for ducks. In cycling terminology, it refers to the width of the BB axle. You guessed right, looking less like a duck tends to be better from efficiency and ergonomic point of view.
Having a low Q-factor is a significant challenge for e-bikes with a mid-drive motor, but the Giant SyncDrive Pro succeeds exceptionally well in this area. Especially as this already low Q-factor is paired with narrow cranks, meaning the Q-Factor is only marginally wider than an analogue bike.
This makes our e-bikes feel like a regular bike and makes the transition between electric and analogue that much easier.
Wireless Compatibility

Did you know that Giant e-bikes can connect with many wireless computers? Most Garmins, Wahoo's and Sigmas can show you all relevant information of your ride, such as distance covered, average speed, cadence, rider heart rate and much more. More importantly, however, it is also able to display e-bike specific data such as remaining range, assistance level and battery level, so you're always informed of your e-bike performance even while out riding.
All Giant electric bikes are available with 0% finance, free home delivery or click & collect (depending on location) and a lifetime warranty on the frame. To browse our Electric Bike range, click here. To keep up-to-date with all the latest Giant news, follow us on Instagram @GiantUK, Twitter @GiantUK or Facebook.