There has been a huge increase in the number of people cycling to work over the past decade. 1.3 million of us rode our bikes into work in the UK between 2017 and 2018, and the benefits of riding into work rather than driving or using public transport are plentiful.
Cycling to work is an easy way to ride your bike more and get fit in the process, as you're simply trading time sat in the car for time in the saddle. Not only does frequent exercise improve fitness, but it can also have a positive effect on focus and concentration at work.
The cost savings quickly add up too - according to a recent survey, cycle commuters can save up to £1400 per year, by simply ditching the car or the train. With the cost of rail fares increasing again in 2020, riding to work could be a great way to save some money.
Even taking into account all of the benefits, we understand that making the jump to becoming a fully-fledged cycle commuter can be a daunting prospect, so check out the guide below on how to make the most out of your ride to work.
What type of bike do you need?
There's no straightforward answer here, as it depends on what route you plan to take.
For the majority of commuters, the ride will be undertaken on public roads, so opting for a road bike is a solid starting point. An entry-level road bike with an aluminium frame and a carbon fork is an ideal choice. We'd recommend, if the budget stretches, for hydraulic disc brakes too - the increased stopping power and wet weather performance makes them a much safer alternative to rim brakes.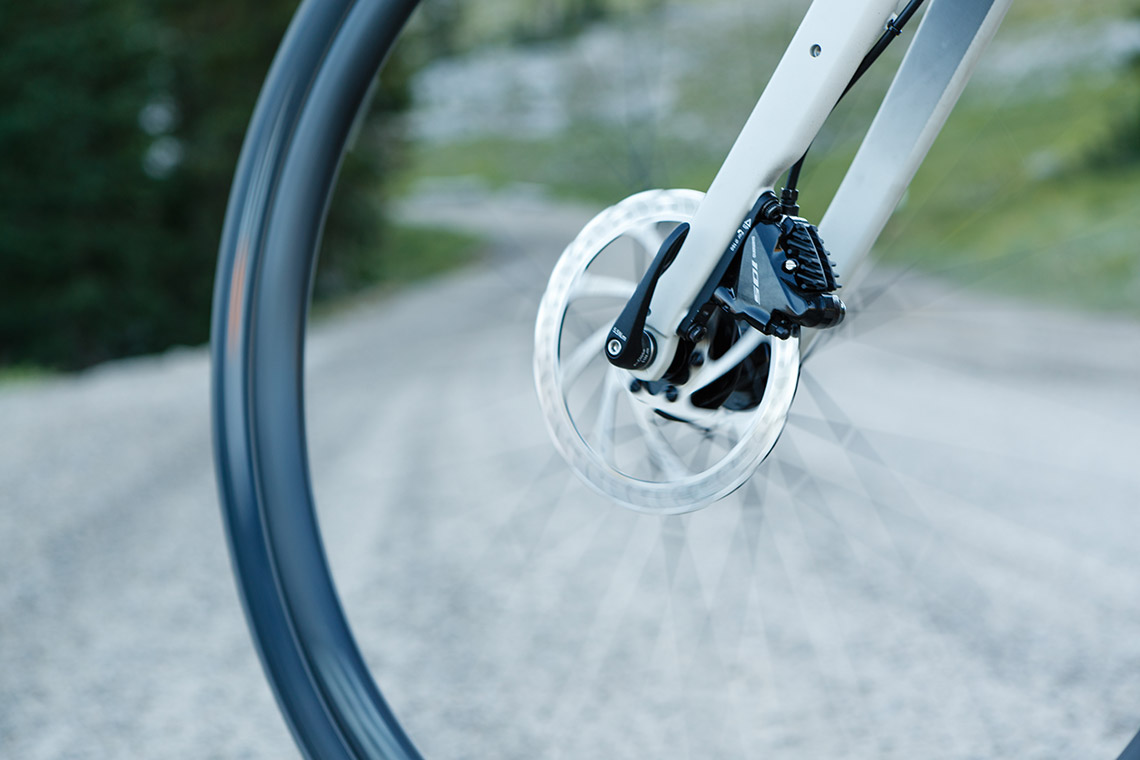 For a bit more stability, some prefer to opt for a hybrid bike. Although visually similar to a road bike, the flat handlebars put the rider in a much more upright position. Flat bar bikes are designed specifically for use in towns and cities (some brands refer to them as commuter bikes), where better control and greater visibility are key to navigating the busy streets.
If the route has some degree of off-road riding, then you may need to opt for something a bit sturdier. Cyclocross bikes are becoming popular with commuters, as they offer similar geometry and set up to a road bike but with more off-roading capability. Unless the route is on a trail, we'd try and avoid using a mountain bike.
Read our guide on gravel bikes for more information
Whatever bike you end up using, we'd suggest fitting mudguards, lights and ensuring you have the right tyres for the terrain. Puncture-resistant tyres are a great investment and can save plenty of hassle in the long run - changing an inner tube in the pouring rain when you need to get to work isn't much fun!
The same is said for kit – if commuting is going to be enjoyable, you need to be comfortable and confident that your apparel will hold up to the challenge. On really short commutes, you may be able to get away with wearing work clothes and a waterproof outer layer. However, you'll likely want to pack your work clothes and wear proper riding kit.
Being prepared for every eventuality is going to make things a lot easier. If possible, leave your work clothes at the office and change into them when you arrive. If this isn't an option, gett a comfortable and secure backpack or add a pannier rack to carry them.
Panniers are a great option, as it means the extra weight isn't carried on your body. Although if you do opt for a rucksack, make sure it's waterproof as rain can ruin the contents quite quickly.
If you haven't got a bike sorted, the Giant Cycle To Work scheme is a way to save up to 42% on the cost of a new Giant or Liv bike and accessories

Before
Now you have your bike and kit, you need to know how to get to work. Plan your route well, including a backup option if a road is closed. If you have a cycle computer with a navigation function, you could even upload the route directly onto the unit to take the stress out of remembering each turn.
It's worth remembering that the most direct route may not be the most pleasant. Check any National Cycle Network routes, local cycle paths or quieter roads you can take – they may make the journey longer, but you'll have a more enjoyable ride.
We would suggest getting everything ready the night before the commute – get out your kit, shoes, change of clothes and food so that in the morning, it's simply a matter of getting up, grabbing the bike and going.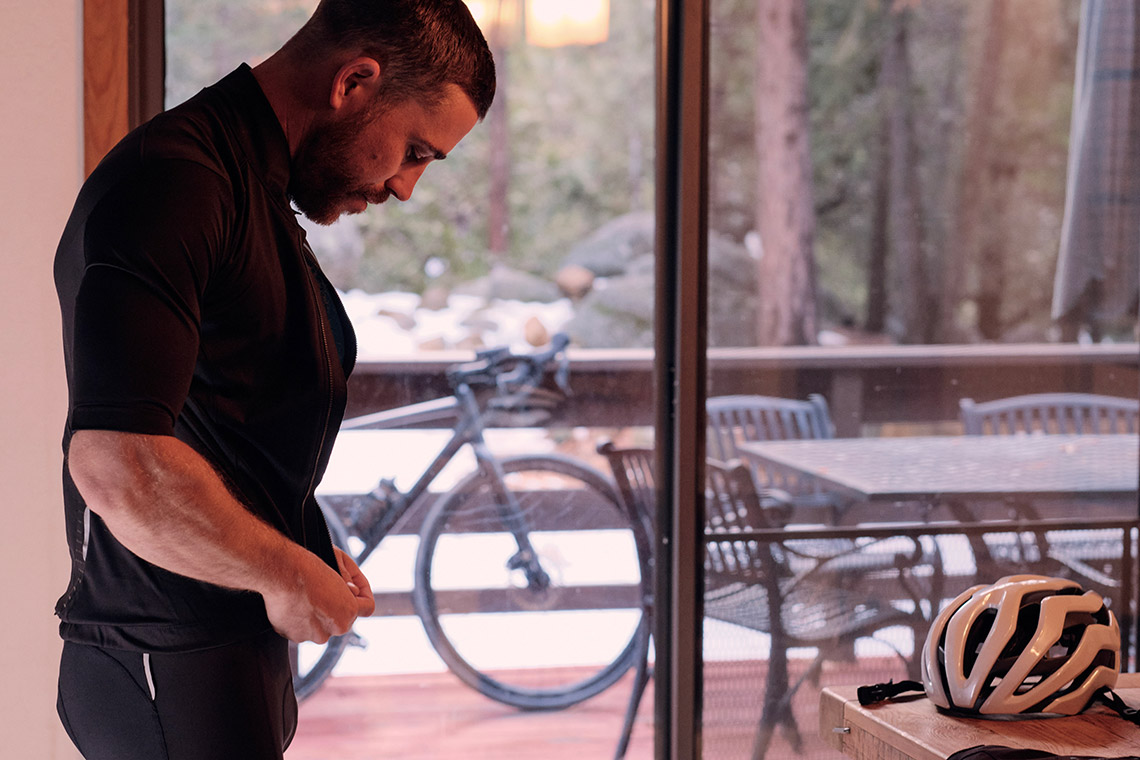 If there aren't breakfast options at work but you plan on eating when you arrive, make sure this is prepared and packed the night before – you're likely to be hungry when you get to work after expending more energy than usual.
A top tip is to do a practice run at the weekend so you'll be more confident when it comes to the actual commute and you know how much time it takes to complete - being late on your first ride isn't a great start.
During 
You'll likely encounter traffic on your commute – especially if you're travelling on main roads during the rush-hour period. Therefore, its important that you have good road sense and you're a confident cyclist. Things like being comfortable riding one-handed so you can signal with the other are important skills to master before thinking about commuting.
If there's any advice we can offer, it's to ride with confidence - Don't fear traffic. Instead, hold your position on the road which will make it easier for traffic to predict your movement, and don't ride too close to the gutter as this is where all the debris from the road ends up collecting, increasing the chance of punctures.
If you're looking to improve your cycling skills, check out the Bikeability website where they offer free training courses for those looking to improve their cycling skills. For some top tips on cycling in traffic, check out this article from Cycling UK.
Another piece of advice is to take the commute at your own pace. Don't be tempted to compete with other cyclists, and make sure you give yourself enough time so that you're not stressing about being late should you get held up.
After
First, make sure that on arriving at work you find somewhere secure to store your bike. If that means locking the bike up, it's advisable to bring the lock and leave it at work before you commute as these can be pretty heavy.
In an ideal world, there'll be changing room and showers at work for you to use. Like a lock, it's advisable to leave a wash bag at work with your shower essentials to save on weight when on the bike. If you don't have the luxury of showering facilities, a great tip is to invest in dry shampoo and wet wipes to freshen up at your desk.
Once clean and dressed, it's time to refuel. We've already mentioned it, but make sure you get a healthy and nutritious breakfast when you get to work. Here's some top advice on the recommended diet for a commuting cyclist.
Combined Commuting
If cycling all the way to work seems a bit daunting to start with or simply isn't possible, then how about trying 'combined commuting'. This is cycling part of your journey; for example, cycling to the train station and then catching a train the rest of the way.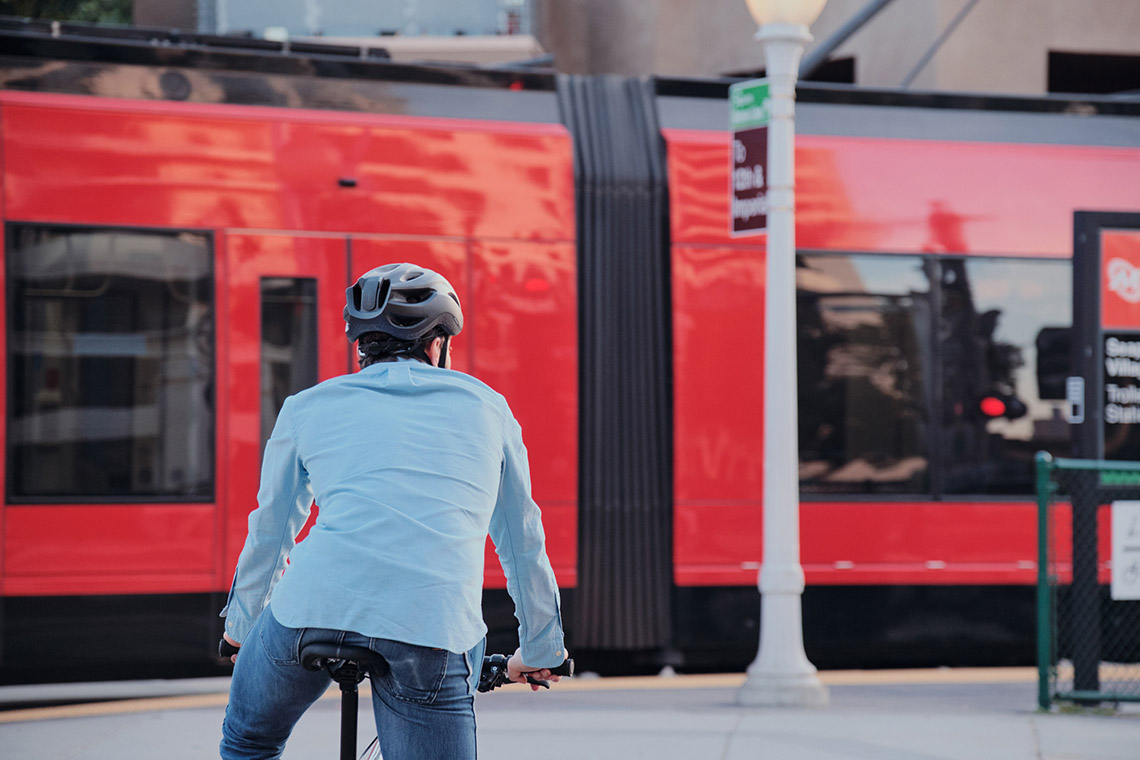 This is a great way to combine all the benefits of cycling into a longer daily commute. Many trains will allow you to take bikes on them but check before travelling. Alternatively, the majority of stations offer plenty of cycle storage and somewhere to lock your bike so you can keep it secure while you're at work, then ride it back from the station afterwards.
Giant Cycle to Work Scheme
We recently introduced the Giant Cycle to Work scheme, which aims to encourage more people to cycle to work by offering a tax-free saving on the cost of a new bike and accessories. Our C2W scheme allows you to get a Giant or Liv bike via salary sacrifice (saving you up to 42%) which is spread over 12 monthly repayments.
Once your employer is registered (which they can do here) it's as simple as placing your order through the Giant website and signing the hire agreement. Once your employer has approved the order, the bike is released ready for you to collect.
There are several benefits to using our scheme; there's no package limit, you can spread the cost over 12 months, there are no credit checks and all Giant bikes come with a lifetime frame warranty. Find out more about the Giant Cycle To Work Scheme.