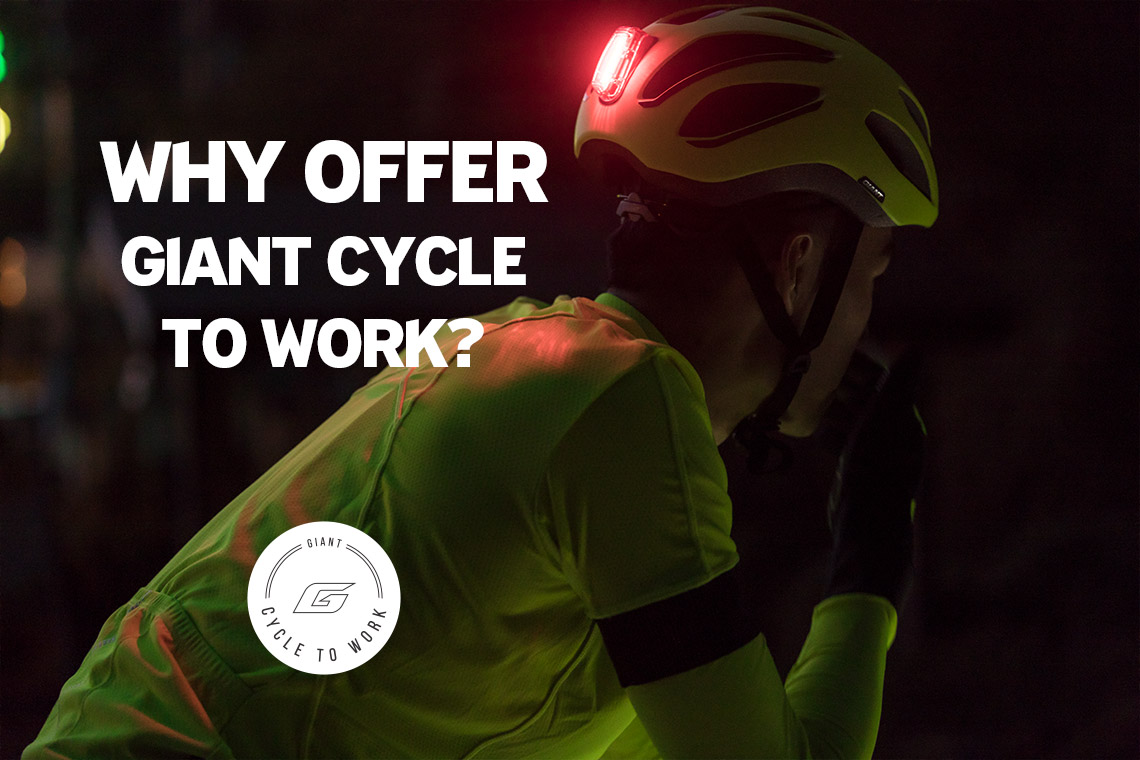 It's super easy to get employees set up with the Giant cycle to work scheme. Using our online-only system, the scheme can be created and orders approved within minutes, rather than days, making it quick and pain-free as possible.
Staff Perk

Being able to offer a cycle to work scheme is a great benefit to employees and potential employees alike.
Easy To Manage

With our online-only ordering system and easy to manage admin account, orders can be viewed and approved with minimal work, so its ideal for businesses of all sizes.
Instant Set-Up

Once you are ready to start offering Giant cycle to work, simply use our online set up form and get your scheme created instantly. Employees can then order online using the 'Giant cycle to work' option at checkout, so they can be up and running within days, rather than weeks.
Improve Productivity & Reduce Parking

Cycling to work is a great way to boost productivity, as frequent exercise can improve overall mood and concentration. By encouraging employees to ride to work more, you'll also reduce the need for parking at the workplace - ideal if you're located in a city centre and parking is at a premium.
Zero Cost

As Cycle to work is a salary sacrifice scheme, there's no cost to you as the employer. In fact, you can make savings on National Insurance contributions on the amounts paid. All that's required from the employer is to pay the invoice up front - this is then recovered in equal monthly payments over 12 months from the employee. For more information, please contact our partner Cycle Solutions on 0330 100 2480 for further details.
Flexible Limit

With the recent change in regulations, employers are no longer bound to the old £1000 limit and are now free to set their own limits to employees. This opens up a wider range of bikes, including E-bikes and their obvious benefits for regular commuters.

Ready To Start Offering Giant Cycle to Work?