We offer a range of off-road bikes, each designed for a different type of riding. Whether you're looking for a bike to fly down epic downhill tracks, take on all manner of terrain when you're travelling cross-country, or attack local singletrack with or a trail-eating weapon, we have a Giant bike for you. Every MTB in our range uses the latest Giant technology, so you can be confident in achieving all your riding goals.
Check out the different categories below: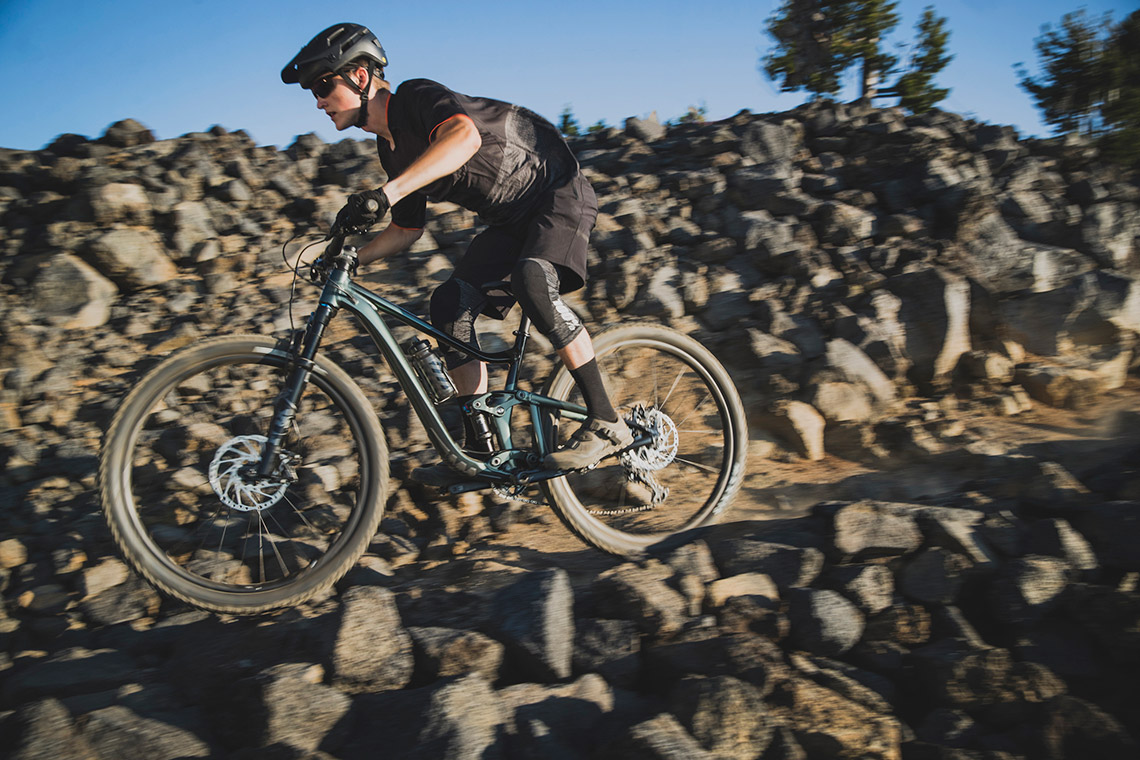 Full-Suspension
We offer four different models featuring suspension on both the front and in the rear.
Anthem is designed for XC riding and delivers speed, balance and control on fast, technical terrain with a geometry that is agile enough for any climb or descent. The Trance models are our answer to gnarly trail rides. These bikes feature 140mm of smooth rear travel and are designed around a lightweight frame, so it provides excellent handling on rugged trails.
Stance is also a trail bike, but with 120mm of front and rear suspension, it's at home on less aggressive trails, and thanks to its confident handling, is an ideal model for those looking to get more comfortable on trails.
Finally, Reign is the model for shredding singletrack and tackling aggressive enduro terrain and races. With a huge 160mm of rear suspension, it can breeze over the biggest bumps with ease and with a slightly longer cockpit than other models you can be sure to always be in control.
---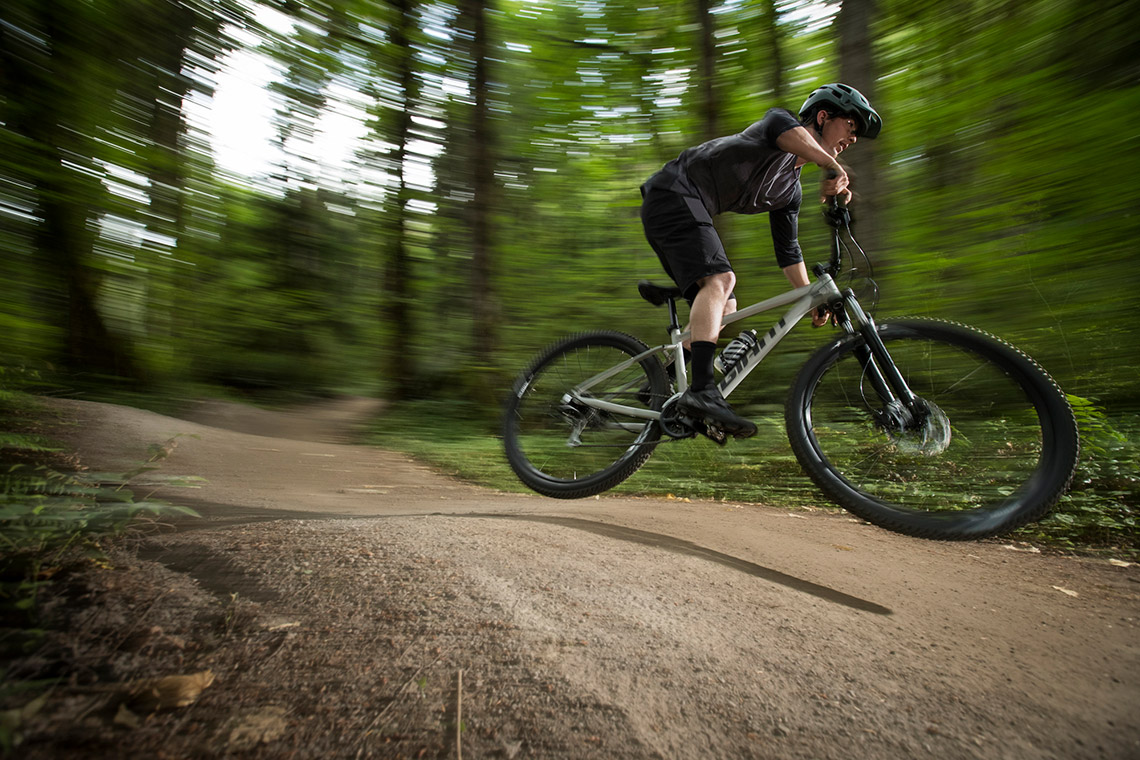 Hardtail
Depending on the riding you plan on doing, you may be looking for a hardtail (one without rear suspension) mountain bike. Hardtail bikes tend to be lighter, easier to maintain and a great option for off-road riding that isn't too aggressive - Riding a hardtail on smoother tracks can be much more fun than on a full-suspension bike because they are more responsive.
XtC features two 29" models ideal for fast singletrack and varied XC riding. The frame is engineered with a high stiffness-to-weight-ratio making it efficient and precise on the trail.
Fathom is our option for rugged singletrack and comes with either 100mm or 120mm front suspension depending on the wheel size, so you can choose how much you need, and with trail-friendly geometry, it ensures a confident ride.
Talon is at home on forest trails, tracks and any other off-road path. It offers excellent value for money and should be top of the list if you're getting into off-road riding.
Finally, the ATX is ideal for a multitude of riding - from leisure riding in the park to work commutes, to family rides through the woods, the ATX can do it all. Its flat handlebar and upright positioning provide a comfortable ride.
---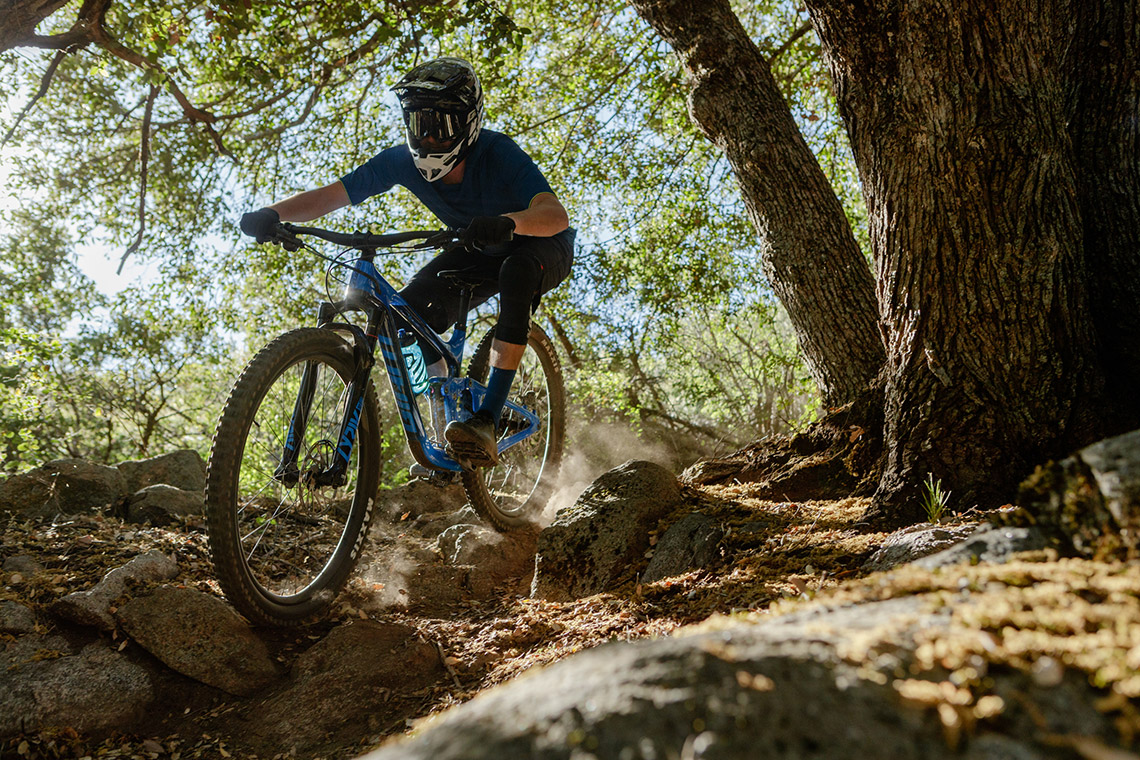 Finance
We offer a variety of interest-free finance options*, including 36 months so that you can spread the cost over manageable monthly payments. With no deposit needed, it's a great way to get that dream off-road machine. Find out more about finance on our dedicated page.
---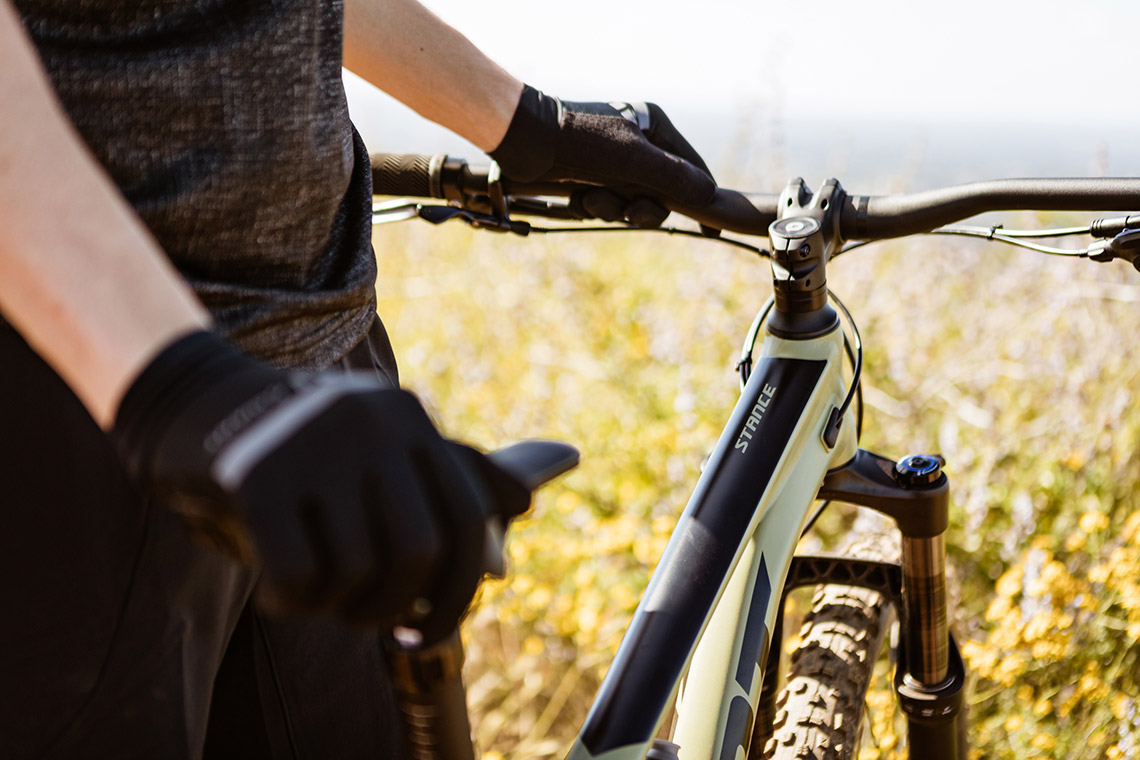 Home Delivery / Click & Collect

If you decide to purchase your off-road bike from our website, there's a couple of options available. We offer free click & collect to your nearest Giant retailer or free home delivery in certain locations. If you choose home delivery, the bike will be fully built and assembled by the Giant retailer and safety checked before it's handed over, so you can start riding as soon as it arrives.
---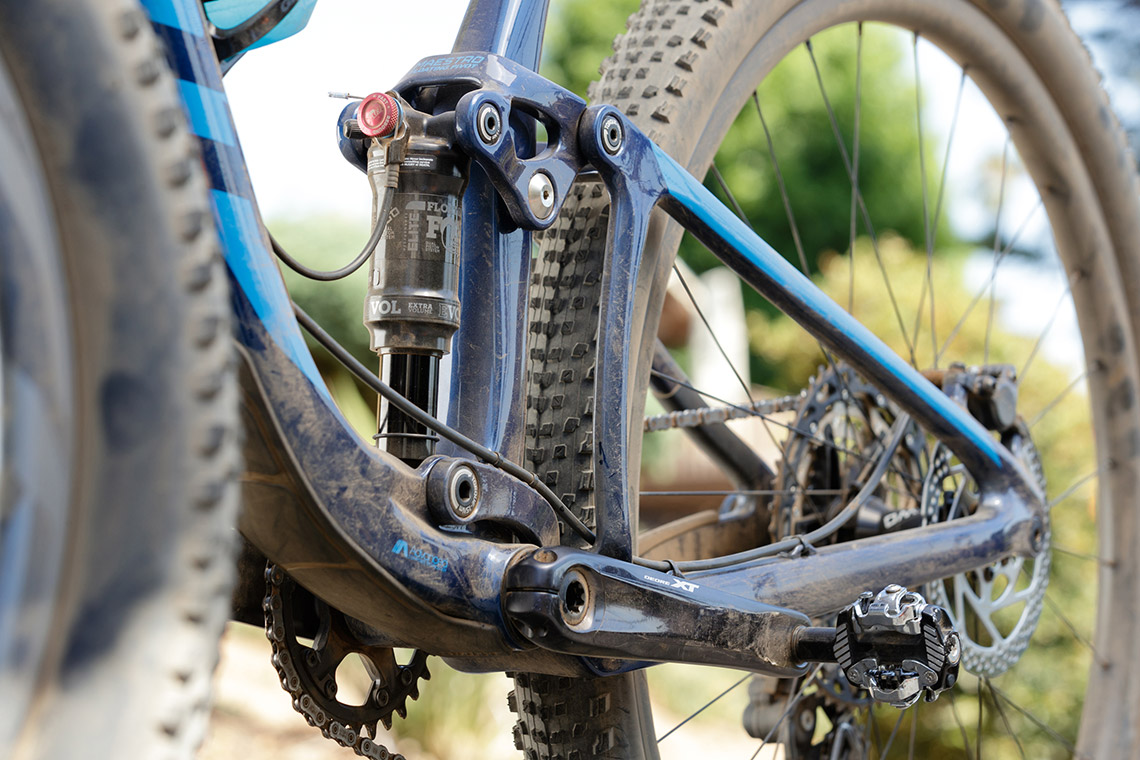 Technology
At the heart of our bikes is our wide range of technology - as the world's biggest manufacturer, we've spent the last 40 years at the forefront of bike and gear development, continually improving to deliver the best bikes in the world. Below, you'll find some of the common technology terms used in the specification of our off-road bikes.
Advanced Composite Technology
This is our performance grade carbon fibre material that we use to produce our custom frame material in our factory. This material is lightweight but offers superb stiffness for an efficient ride.
Aluxx Aluminium Technology
Our performance level aluminium material uses single-butted tubes to produce strong, lightweight framesets for a variety of different bikes and riding styles.
Flexpoint Suspension System
Using the proven 'single-pivot' design, Flexpoint suspension provides effective suspension that offers more control for more confident off-road riding. Unlike other suspension systems, as there is only one pivot point, maintenance is easy. Flexpoint suspension features on Stance models.
Maestro Suspension
Maestro is Giants unique and exclusive suspension system that is designed to help you make the absolute most of your efforts and can be found on almost all Giant mountain bikes that have rear suspension. Maestro improves efficiency by counteracting pedalling forces that often create suspension compression. As the Maestro system is independent of braking forces, the suspension system will always offer consistent, reliable performance.