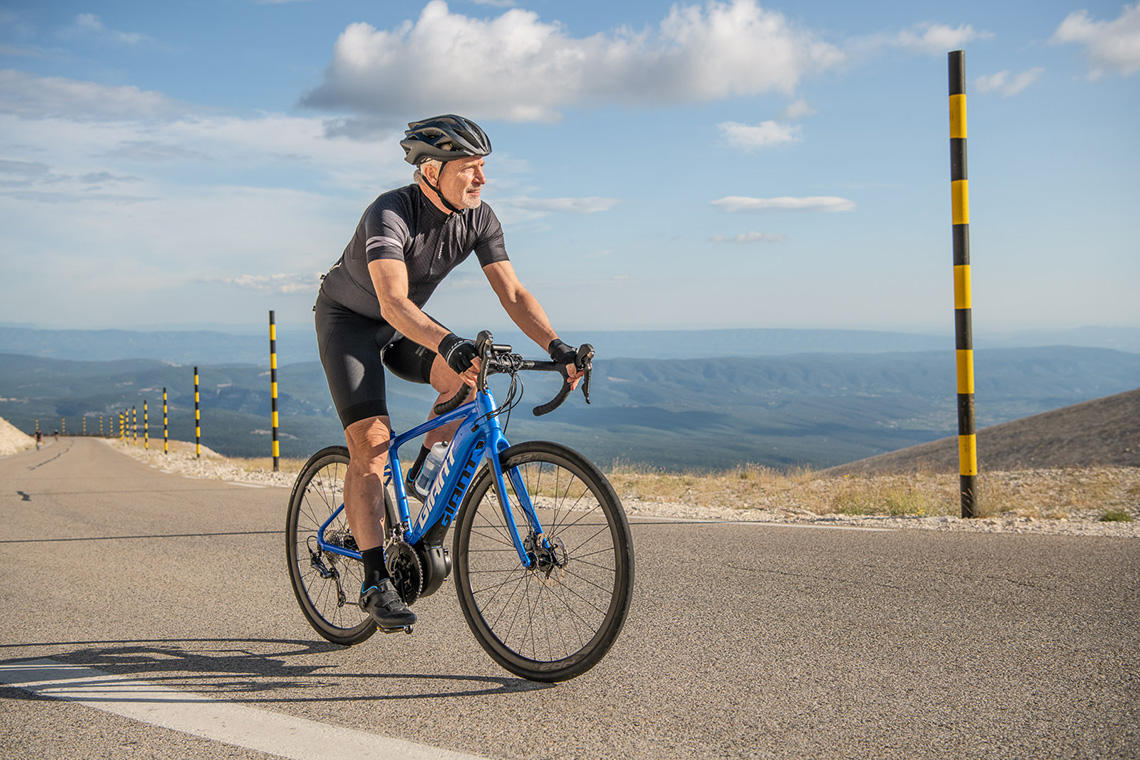 Electric Road Bikes

Giant electric road bikes deliver that extra boost of power when needed to flatten hills and extend your rides, so you can spend more time in the saddle doing what you love. With a carefully considered motor and battery choice to make our models as light as possible while still delivering exceptional performance and range, you won't even notice the difference from a traditional road bike.
---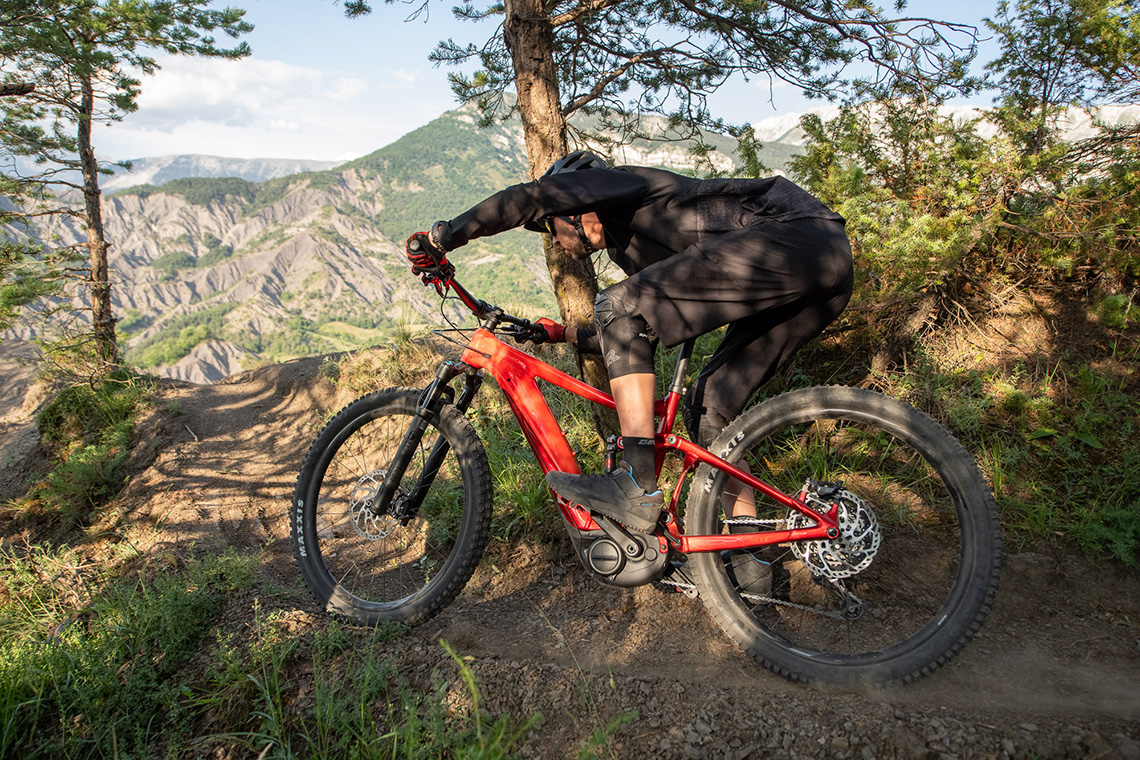 Electric Mountain Bikes

All the thrills of a mountain bike, but with all the power needed to ride further and faster than you thought possible. Electric mountain bikes open up a new world of trails not previously accessible, as you can climb steeper ascents, descend faster and spend more time off the beaten path. All Giant E-MTB's are based on our standard mountain bike models, just with an added boost of power. Browse our options below.
---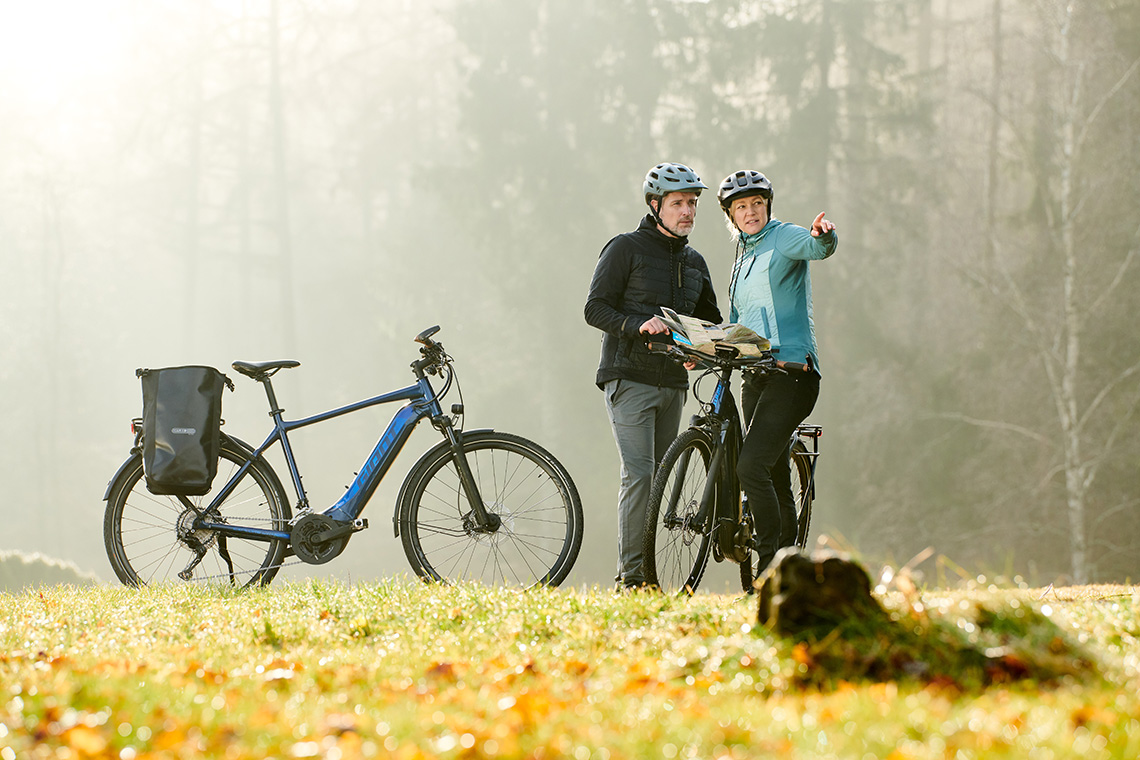 Electric Adventure Bikes

From epic bike packing trips across the country to cycling into work, an electric adventure bike is a fun and versatile way to get around. With the all-rounder capability to tackle most types of terrain, combined with the support to get you there with less sweat, these bikes are a great choice for most types of riders.
---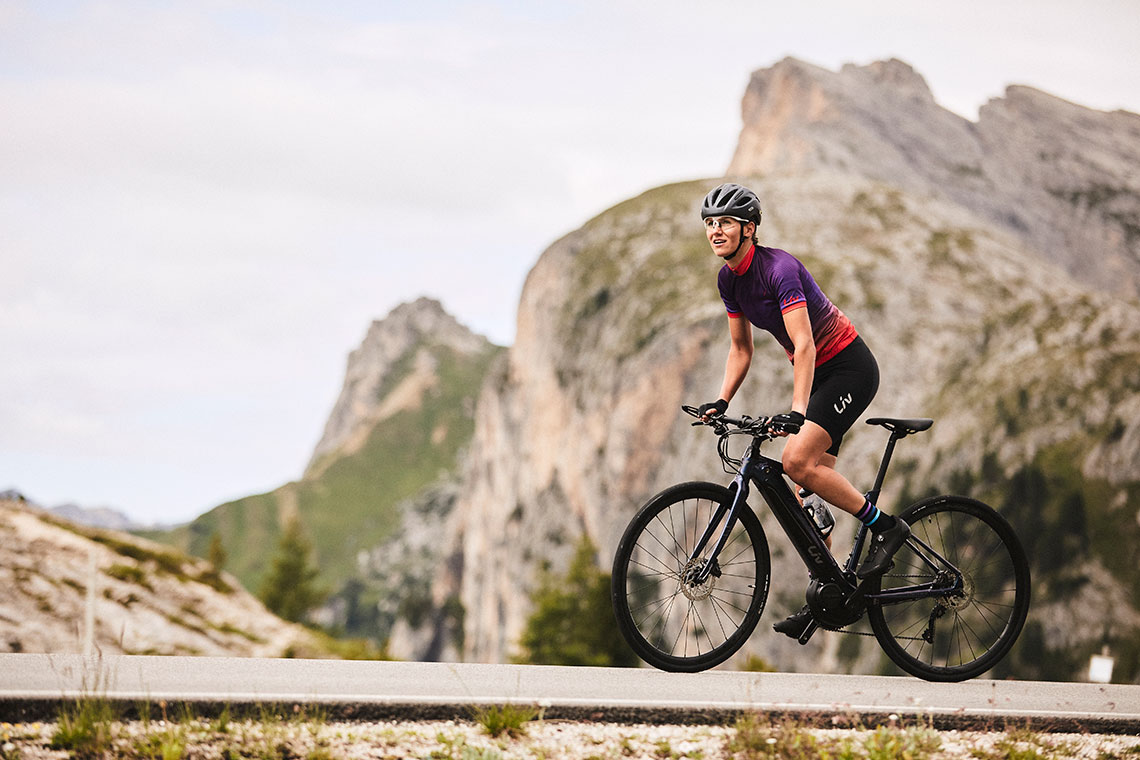 Womens Electric Bikes

Our sister brand Liv has a no-compromise approach to women-specific bikes. Sharing the same technology as Giant, every Liv E-bike offers best in class motor and battery performance, specifically designed for the female form. From performance E-MTB's through to daily commuters, the Liv range offers something for every rider.
---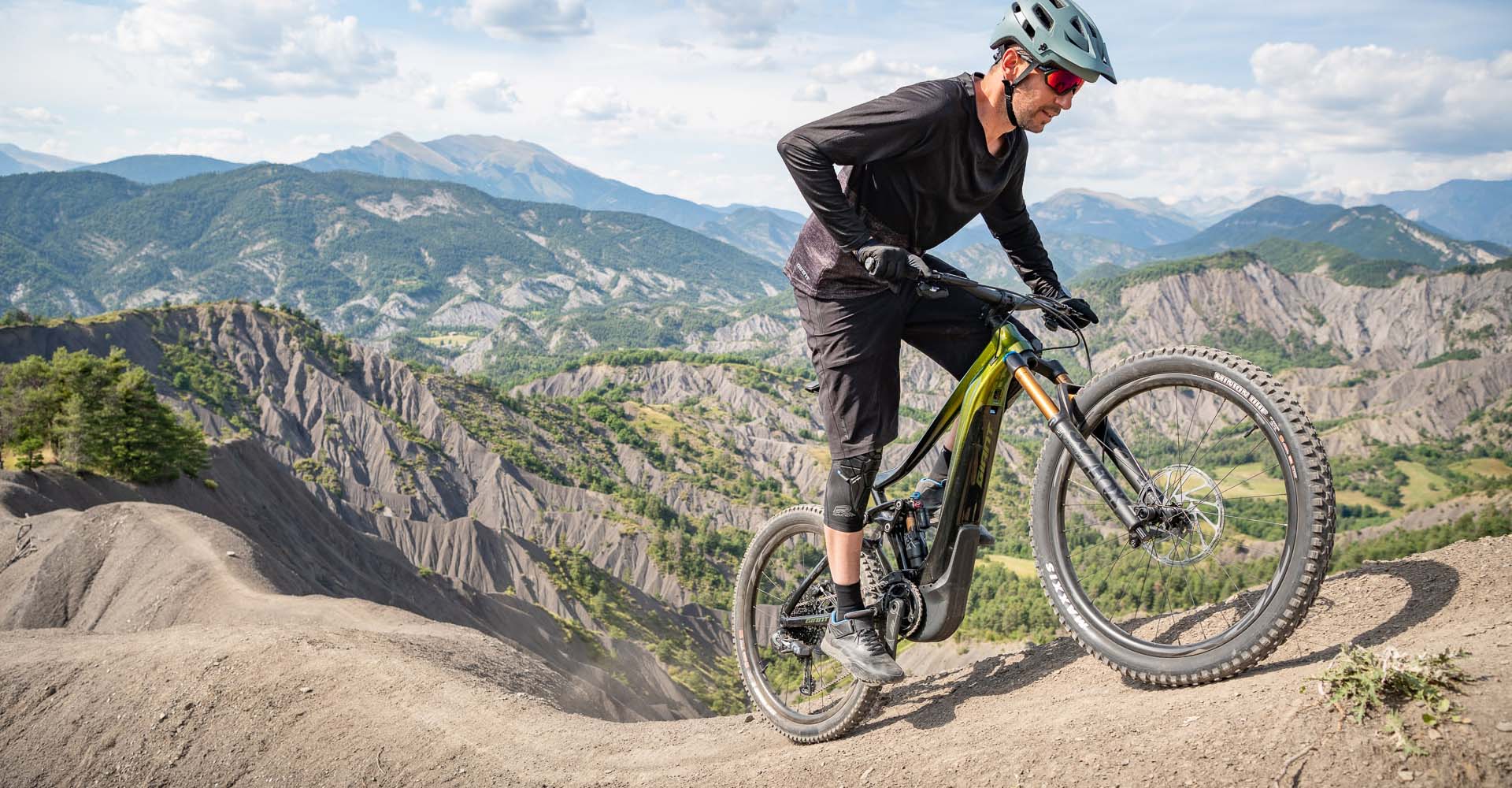 Interest-Free Finance Available

We offer a variety of interest-free finance options, including 36 months, on every e-bike in our range, so you can spread the cost over manageable monthly payments. With no deposit needed, it's a great way to start your cycling adventures. Find out more about finance on our dedicated page.
---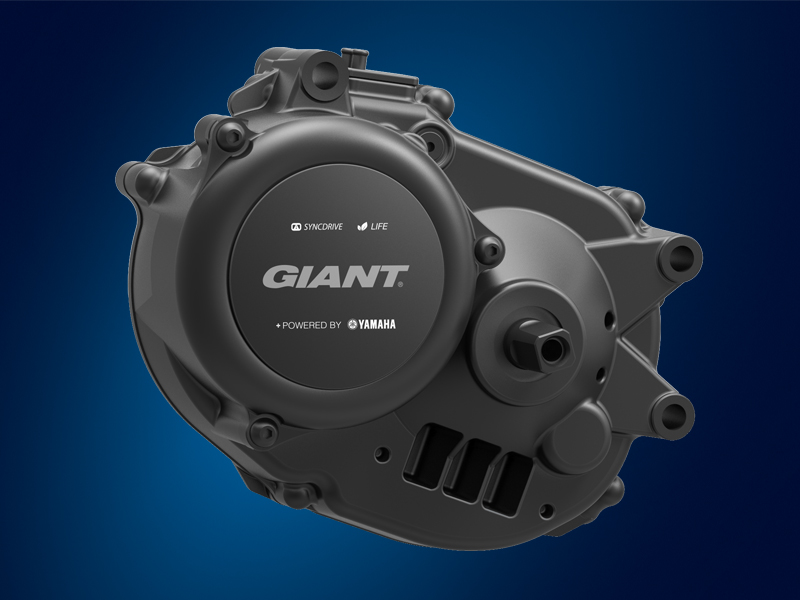 SyncDrive Life
SyncDrive Life is ideal for daily transportation or recreation. These motors have Smart Assist technology, featuring six sensors including a slope detection sensor and an accelerometer. With these additional sensors, it is now possible to ride in a smart support mode, which means the sensors determine exactly how much power is needed and then automatically calculate the amount of torque, cadence, slope and speed to deliver smooth, powerful pedalling assistance. The result is an extremely comfortable and natural E-bike riding experience. SyncDrive Life offers a very quiet performance while still delivering powerful, tunable support ratios up to 300 percent.
---
SyncDrive Sport
The new, sonically tuned compact SyncDrive Sport motor is updated with 6-sensor Smart Assist technology for smooth, quiet performance. The new compact motor is the ideal solution for riders seeking a versatile, do-it-all E-bike experience. SyncDrive Sport delivers high power, even at low speeds. The Smart Assist technology calculates the amount of torque, cadence, slope and speed and, based on these calculations, determines the amount of motor output the rider needs. It feels more powerful due to its higher cadence support and faster ramp-up in torque. This improved torque ramp-up (from 500ms last year to 190ms) gives it a quicker, more responsive feel.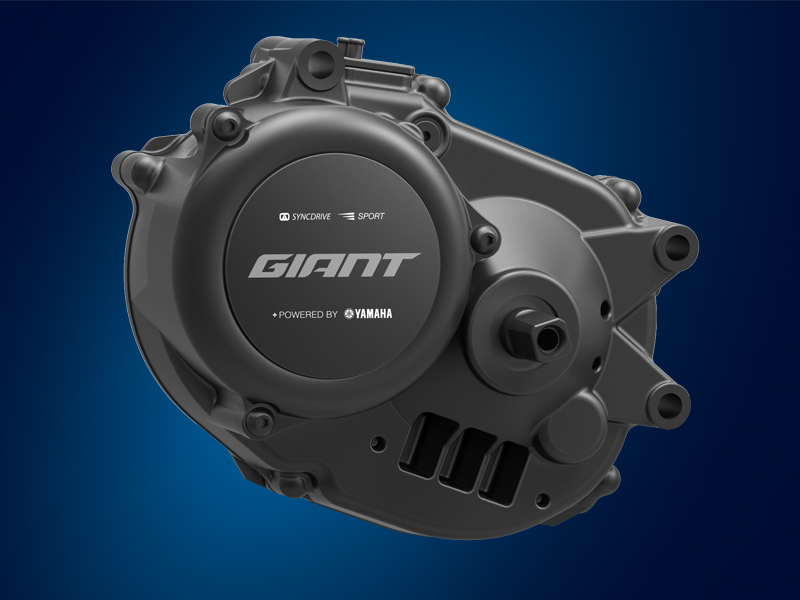 ---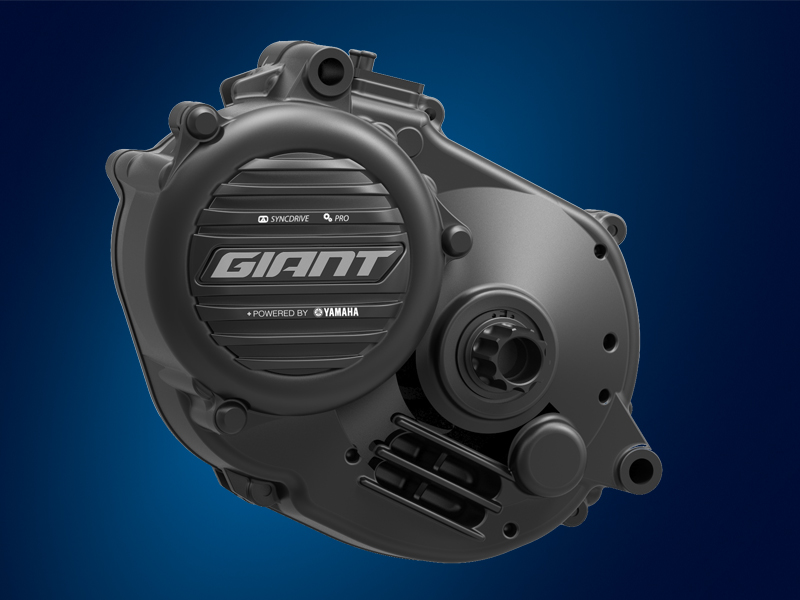 SyncDrive Pro
The SyncDrive Pro is our top-level motor. Designed for high-performance bike riding, offering 80Nm of torque, up to 170rpm cadence support and will support the rider with up to 360% of the power they put in. Any model with 'pro' in the name features the SyncDrive pro motor.
---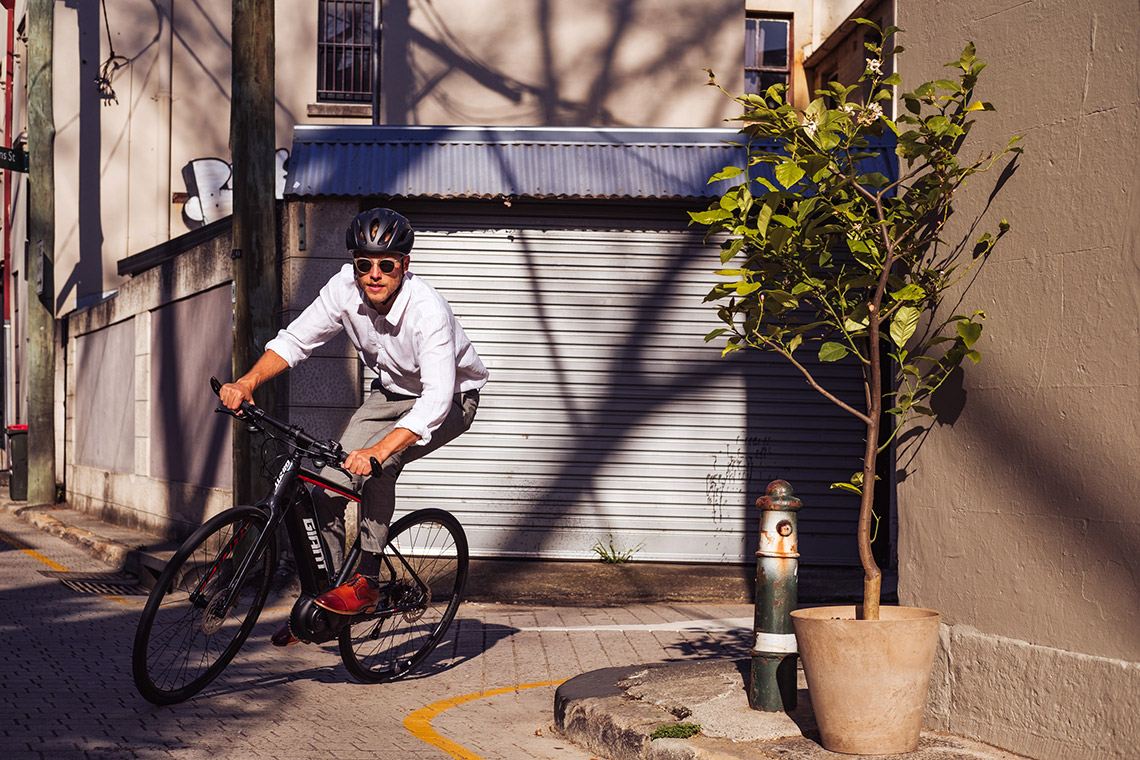 Home Delivery / Click & Collect

If you decide to purchase your Giant bike online, there's a couple of options available. Choose from a free click and collect service to your nearest Giant retailer, or free delivery to your home, depending on location. Every bike is fully built and assembled by a Giant authorised mechanic before you ride away, so you can be confident from the first pedal stroke that your new purchase is ready to roll.
---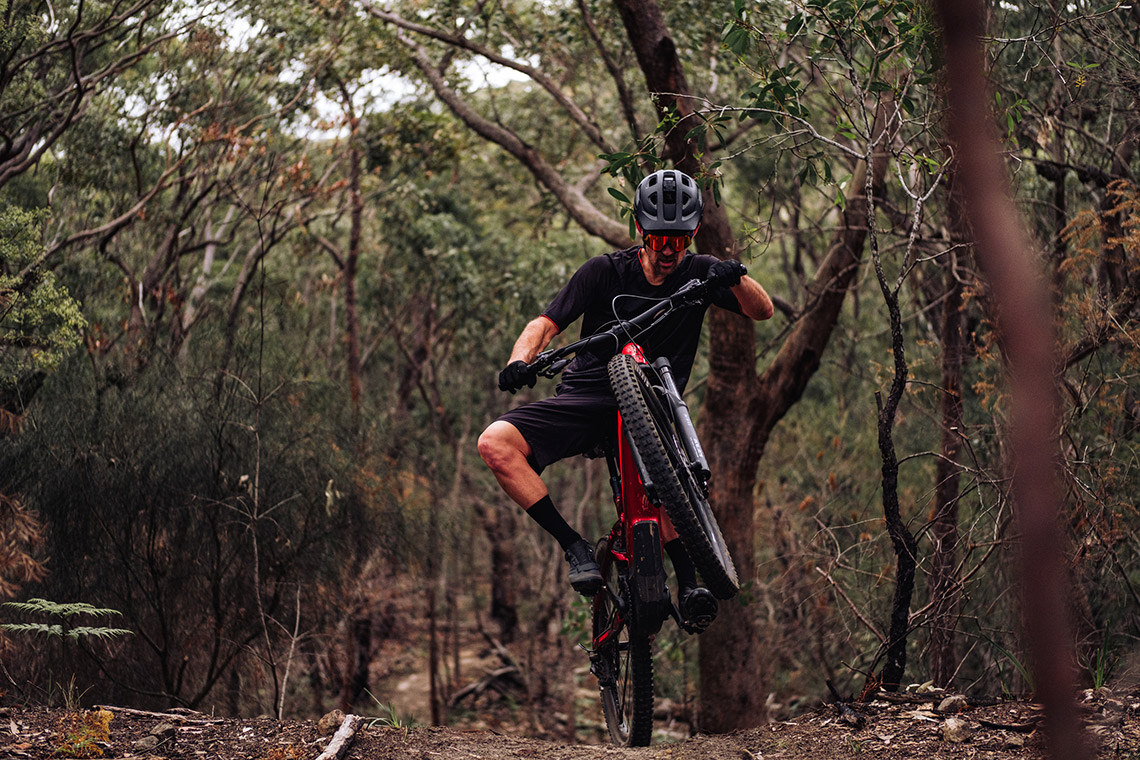 Guides

Want to make sure you are getting the most out of your electric bike? Our guides can help to explain some of the more technical stuff and give you every bit of information you need to know about hybrid bikes.
---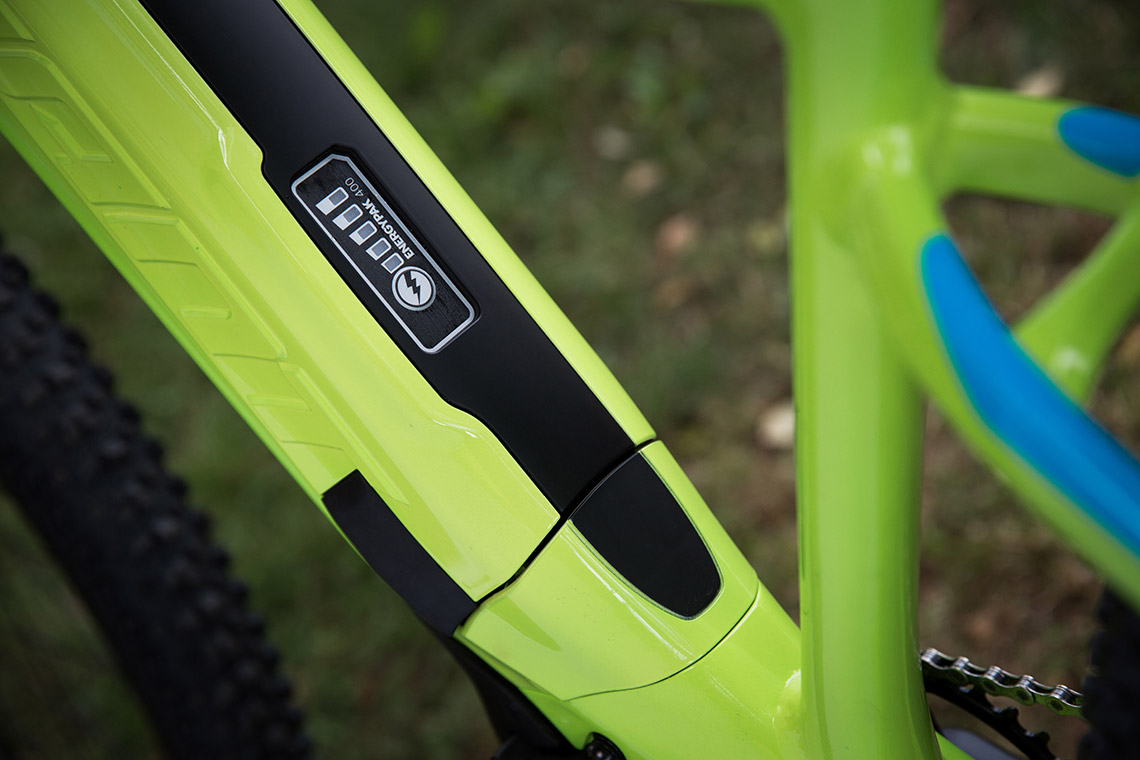 A Guide To Giant E-bike Batteries

The battery is the beating heart of any electric bike, and we've partnered with one of the biggest and best manufacturers in Panasonic to deliver a high quality, long-lasting and technologically advanced product. Find out more about its class-leading performance in our guide.
---
---
FAQ's

How long does a battery take to charge?
The charging time varies per battery; however, a 500Wh will take no longer than 3½ hours to full charge. With SmartAssist charging, the battery can gain 60% capacity in just 90 minutes. For lesser capacity batteries, the charging time will be slightly reduced. 
How much does the battery weigh? 
Again, this varies per battery; however, an integrated downtube 500Wh capacity battery is 4kg. A lesser capacity version will be slightly lighter. 
If the battery is not integrated and located externally on the rear carrier, then a 500Wh battery weighs 3.2kg. A lesser capacity version will be slightly lighter. 
How fast can my E-bike go? 
Due to EU regulation, they are limited to 25 kmph / 15.5mph and will provide support up to this speed. Once the speed has reached this figure, the motor will stop assisting until the speed has dropped below the limitation. 
Can I buy replacement / additional batteries?
Yes - we offer replacement batteries for the majority of our range models in excess of 10 years old, so you can be sure that your E-bike will be supported for the duration of your ownership. 
If you would like to inquire about obtaining a replacement or additional battery, please contact your local retailer, along with your frame number, so we can accurately advise on the correct unit. 
Please note, LaFree Twist & Giant Suede batteries are no longer available.
Do I need to pedal to receive support?
Yes - e-bikes are classed as pedal-assist, which means that the drivetrain needs to be engaged in order for it to provide support. 
Any bike that provides support without pedalling is classed as a motor vehicle and therefore will need taxing, insurance, MOT and a valid drivers license in order to be road legal. 
Will it charge as I pedal? 
No, the battery can only be charged by being plugged in. 
What warranty is available? 
We offer a 2-year warranty on the electrical system, which includes the motor and the battery. Apart from that, the warranty for an E-bike is exactly the same as a standard Giant bicycle - find out more information on our dedicated warranty page. 
What does the different Nm mean on the motor?
Nm stands for Newton meter, and it's the measurement for communicating torque. Newton Meter (Nm) is used to measure and rate the rotating force produced by an E-bike motor. This is the most important factor in determining how well a motor climbs up hills and accelerates, so generally, the higher the figure, the better the bike will perform.