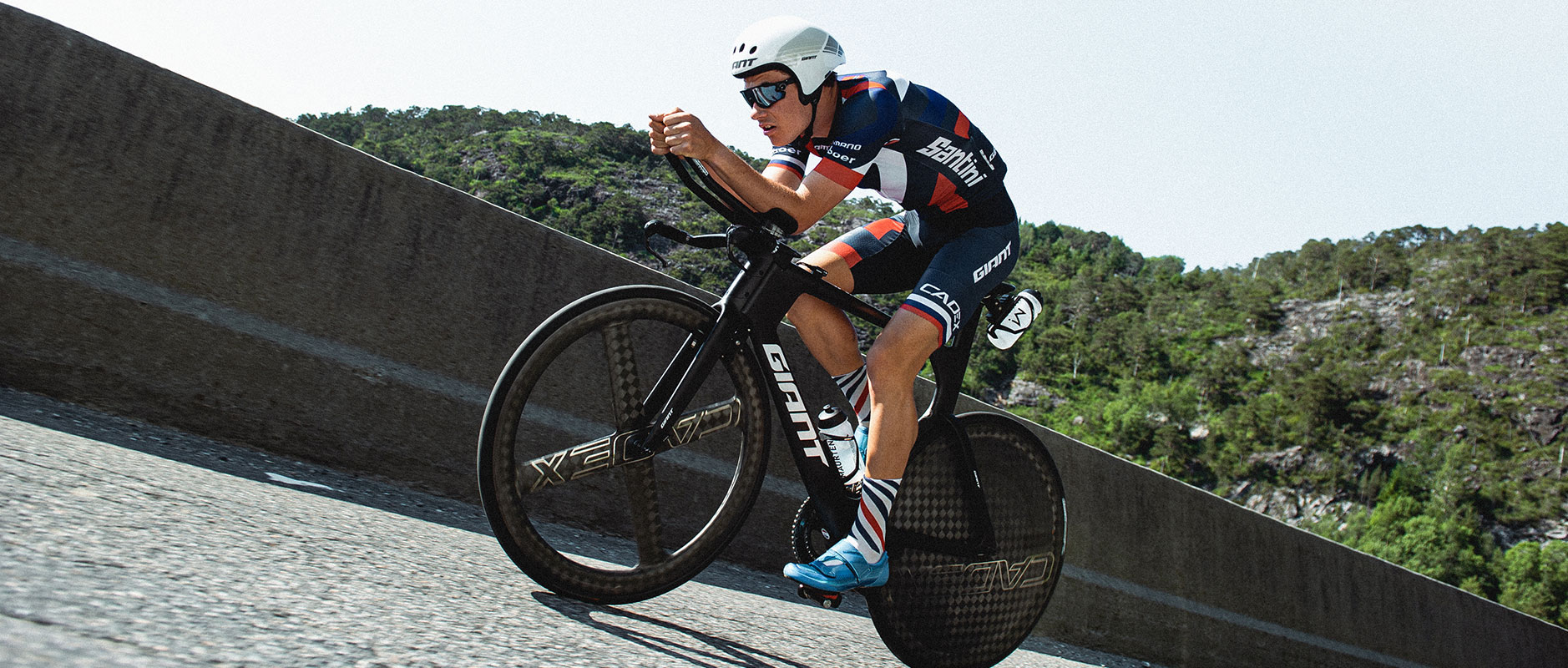 When you're chasing a new PR, every advantage counts. Aerodynamics, efficiency, comfort and it—it all has to be just right. Engineered to meet the demands of professional triathletes and time trial racers, this speeding bullet has it all.
Points importants
Designed using Computational Fluid Dynamics and dynamic wind-tunnel testing, the Trinity Advanced Pro delivers a proven aerodynamic advantage. Handcrafted from premium Advanced-grade composite and meticulously formed with AeroSystem Shaping Technology, this is the choice of Giant pro triathletes including Ironman 70.3 World Champion Gustav Iden. From Ironman triathlon distances to time trial road racing stages, it offers a comfortable fit for long distance training and racing. And its unique AeroVault system includes an integrated front hydration unit, top tube storage box and downtube water bottle that, together, actually improve the bike's aero performance on the road.
Technologies


Advanced Composite
Le matériau en fibres de carbone haute performance de Giant nous permet de fabriquer ce kit cadre au sein de notre propre usine de composite. Grâce à des techniques de fabrication et matériaux de pointe, les cadres en composite Advanced de Liv bénéficient d'un maximum de rigidité et de confort tout en étant particulièrement légers.


AeroSystem Shaping
Les formes des tubes sont définies à partir de données numériques de mécanique des fluides (MFN) et de tests en soufflerie, qui permettent d'optimiser la forme de chaque tube afin d'obtenir les meilleures performances aérodynamiques.


PowerCore
La partie surdimensionnée à l'extrême du boîtier de pédalier et des bases arrière comprend un boîtier de pédalier de 86 millimètres de large (92 millimètres pour les vélos tout-terrain) parfaitement intégré. Les bases arrières asymétriques permettent une rigidité supplémentaire et une meilleure stabilité.