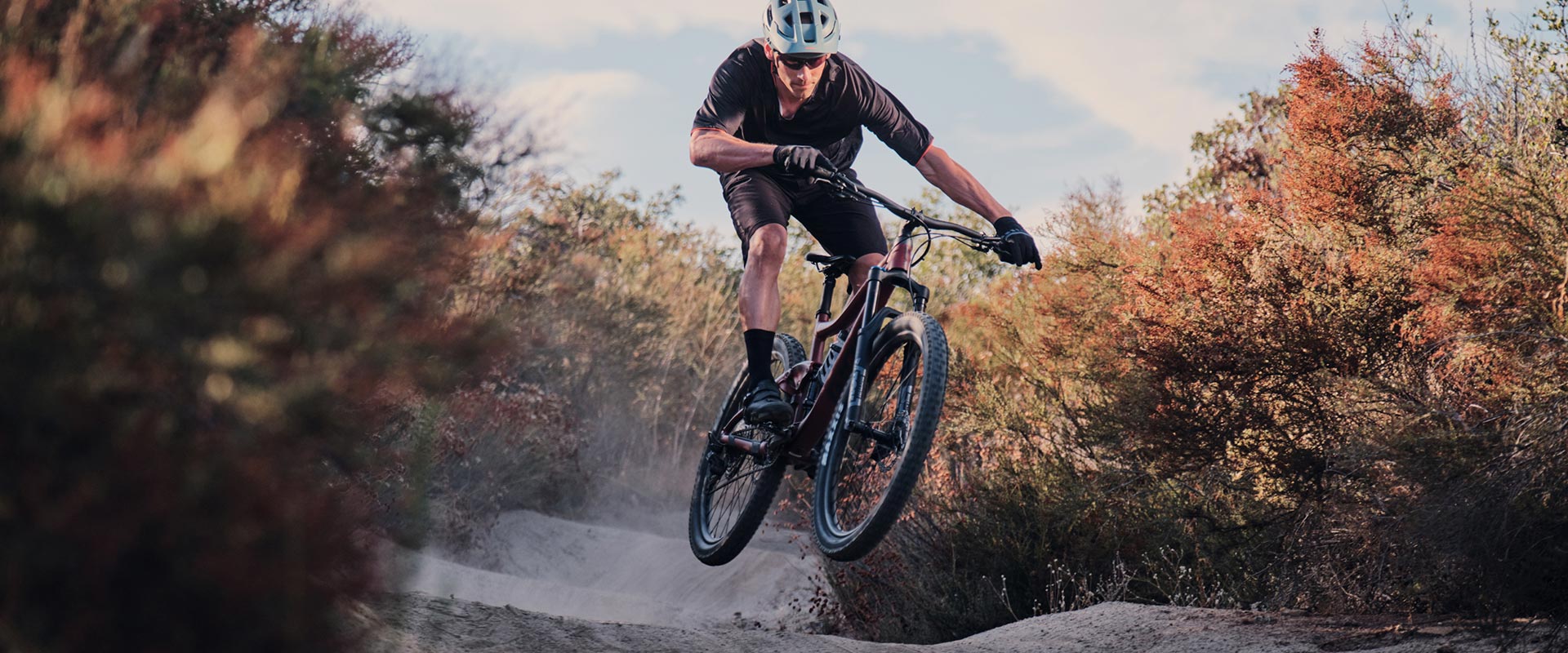 Si vous êtes adepte des terrains difficiles, il vous faut un vélo très maniable, performant à la descente comme à la montée. Pionnier des vélos all-mountain, le Trance ne s'incline devant aucun obstacle.
Points importants
This is a trail bike that thrives in the most challenging conditions. The frameset is engineered with a lightweight yet super strong and stiff ALUXX SL aluminum frame. It has updated Maestro rear suspension featuring a trunnion-mount shock and Advanced Forged Composite rocker arm to soak up bumps small and large. You get 140mm of smooth, active rear travel that gives you the traction and control you need to be one with the trail. Frame geometry is designed around its 27.5 wheels, which deliver both quickness and control on rugged terrain. Up front, you have a 150mm suspension fork for even more confidence. Just spot your line, point it and go.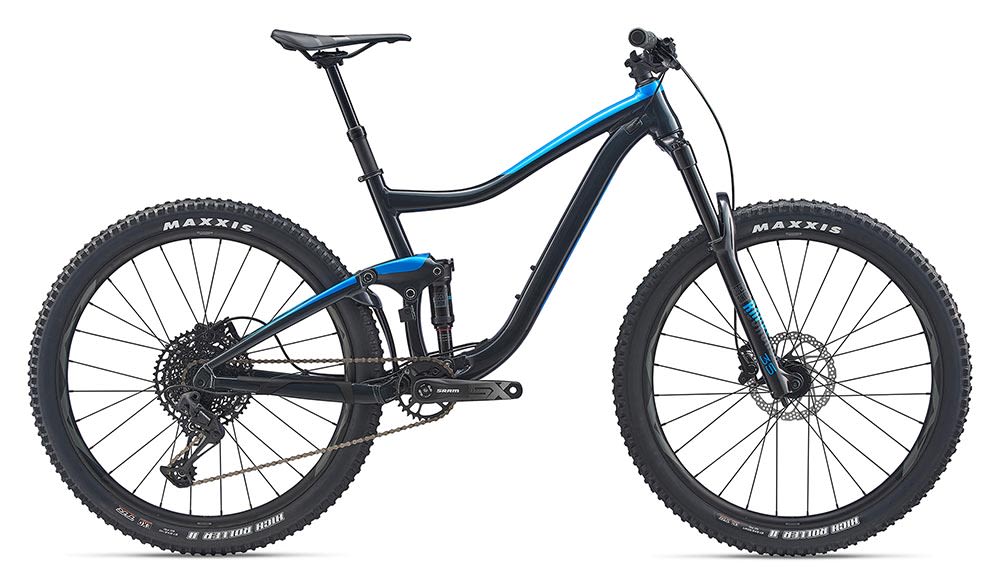 Galerie Photos
Selecting any of the image buttons will open a larger image gallery with image descriptions
Technologies

Advanced Forged Composite
Processus de moulage de pointe sous haute pression permettant de produire des composants en fibres de carbone de forme complexe plus légers, rigides et résistants que des composants similaires en aluminium.

Aluminium ALUXX SL
Ce matériau aluminium de très haut niveau, fait à partir d'un alliage d'aluminium 6011, délivre un ratio poids-puissance de première qualité. Les cadres ALUXX SL comportent une technologie unique de soudure pour apporter la meilleure expérience possible au cycliste.

Suspension Maestro
Quatre points de pivot stratégiquement positionnés et deux biellettes travaillent ensemble pour créer un point de pivot flottant, pour un système de suspension actif, efficace et indépendant.

OverDrive
Conçue pour améliorer la précision de la direction de la partie avant, cette technologie de pivot de fourche utilise des roulements surdimensionnés dans le jeu de direction (pour la route, inférieur 1 1/4", supérieur 1 1/8", et pour le tout-terrain, inférieur 1 1/2", supérieur 1 1/8") ainsi qu'un pivot de fourche conique, qui fonctionnent en association pour apporter une rigidité optimale de la direction.
Désolé, ce modèle de vélo n'est pas disponible dans votre pays/région