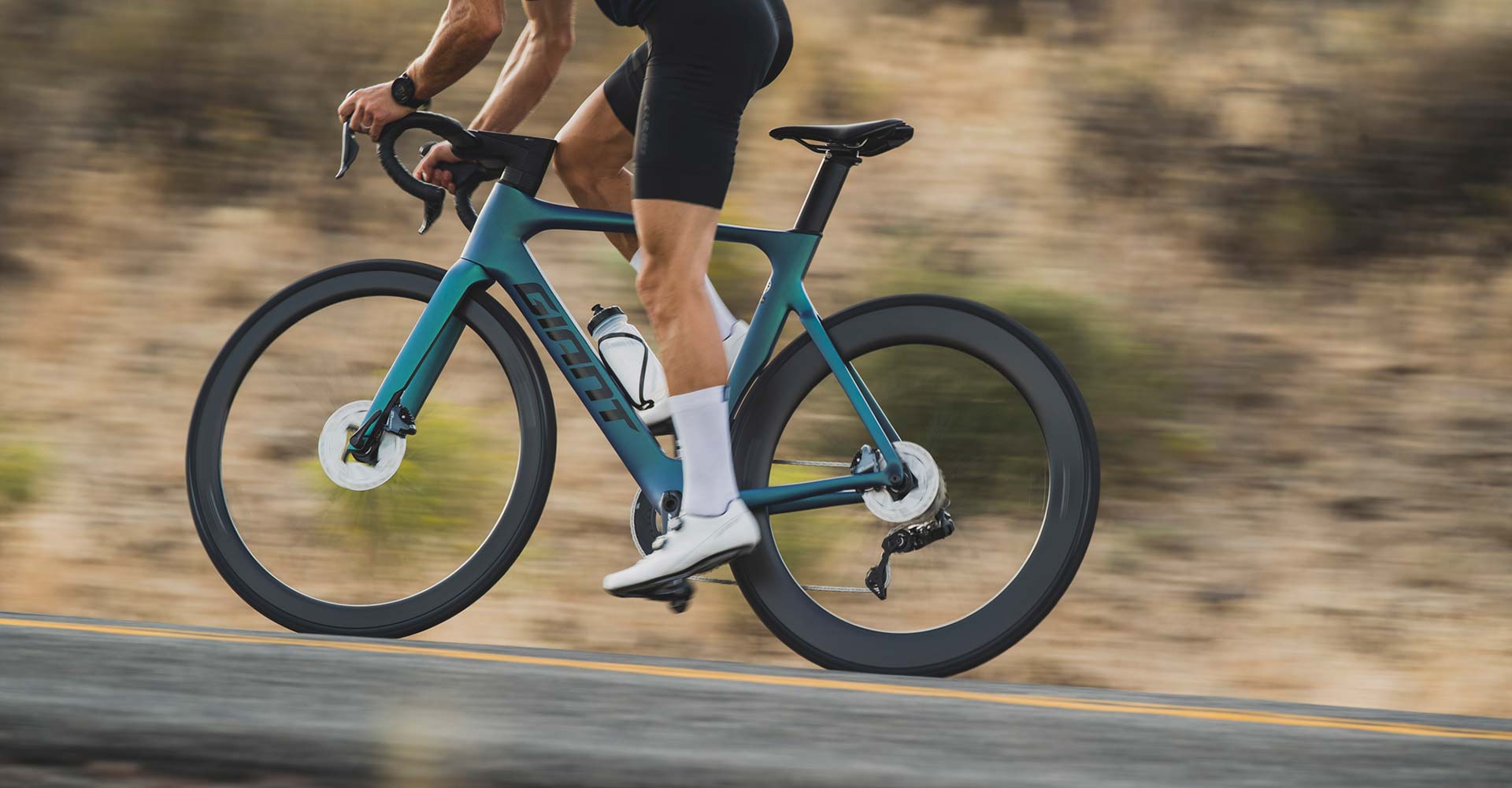 This composite road machine offers a true advantage for sprinting and solo riding. With its aero-engineered frameset, integrated WheelSystem and disc-brake technology, you have a new level of efficiency and road handling to help you aim for the podium.
Points importants
Meticulously developed for best-in-class aero road performance, this razor-sharp road racer was born to sprint, chase or make your attack. The frame is handcrafted using Advanced-grade composite material to produce a bike that's lightweight and stiff with a responsive ride quality. The components are as integrated as they can possibly be, with smooth lines from the handlebar and stem, internal cable routing, and a WheelSystem that uses a 65mm deep rear rim for maximum aero performance and a shallower 42mm front for added control. Even the disc brakes are integrated into the frame, with flat-mount calipers and thru-axles designed to optimize the technology.
Technologies


Advanced Composite
Le matériau en fibres de carbone haute performance de Giant nous permet de fabriquer ce kit cadre au sein de notre propre usine de composite. Grâce à des techniques de fabrication et matériaux de pointe, les cadres en composite Advanced de Liv bénéficient d'un maximum de rigidité et de confort tout en étant particulièrement légers.


AeroSystem Shaping
Les formes des tubes sont définies à partir de données numériques de mécanique des fluides (MFN) et de tests en soufflerie, qui permettent d'optimiser la forme de chaque tube afin d'obtenir les meilleures performances aérodynamiques.


OverDrive 2
La technologie de douille de direction la plus avancée à ce jour sur les vélos Giant. Conçus pour permettre une précision inégalée de la direction, les roulements surdimensionnés du jeu de direction (inférieur 1 1/2", supérieur 1 1/4") et le pivot de fourche conique fonctionnent en association pour apporter une rigidité optimale de la direction.


PowerCore
La partie surdimensionnée à l'extrême du boîtier de pédalier et des bases arrière comprend un boîtier de pédalier de 86 millimètres de large (92 millimètres pour les vélos tout-terrain) parfaitement intégré. Les bases arrières asymétriques permettent une rigidité supplémentaire et une meilleure stabilité.

Tige de Selle Vector
Cette tige de selle extrêmement aérodynamique, légère et intégralement composée en matériau composite est spécifiquement conçue pour être performante sur route.