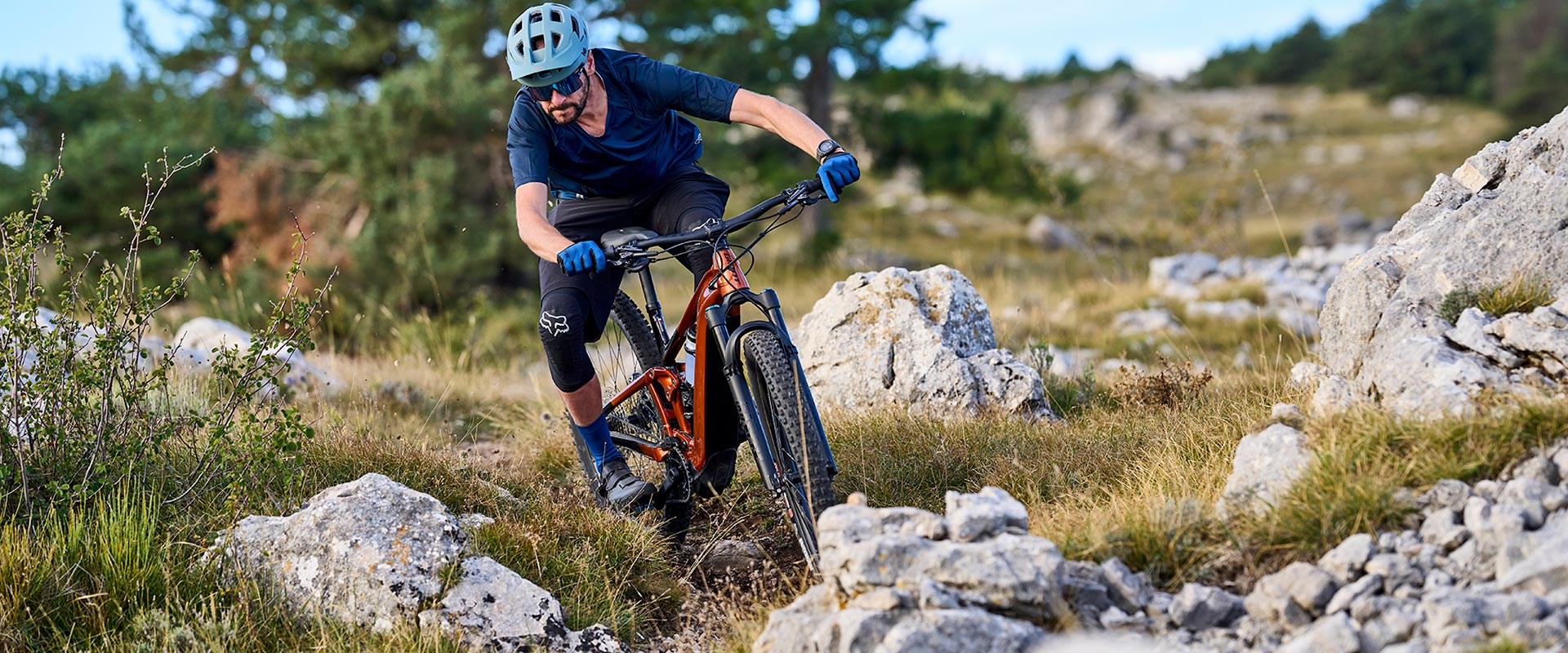 Plus vite dans les montées, des boucles plus longues, plus de plaisir sur les singletracks chaque jour. Libérez-vous pour pousser vos randonnées à un niveau supérieur avec cet E-bike puissant, amusant et doux.
Points importants
Le nouveau moteur SyncDrive Pro offre un couple de 85 Nm et un support réglable à 400 %. Le cadre en aluminium ALUXX SL léger et durable dispose d'un débattement de suspension arrière de 140 mm (avec 150 mm à l'avant) et d'un flip chip qui vous permet d'ajuster la géométrie du cadre. Les nouvelles unités de contrôle intégrées RideControl Go et RideControl Ergo 3 offrent des boutons de commande ergonomiques.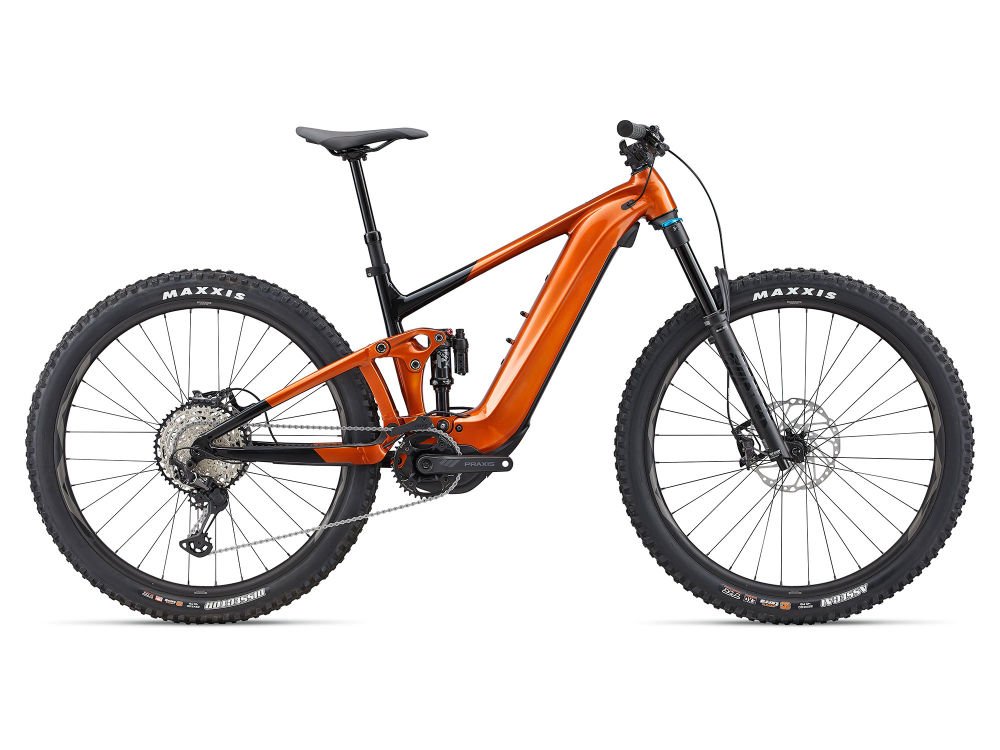 Photos
Selecting any of the image buttons will open a larger image gallery with image descriptions
Technologie

ALUMINIUM ALUXX SL
Ce matériau aluminium de très haut niveau, fait à partir d'un alliage d'aluminium 6011, délivre un ratio poids-puissance de première qualité. Les cadres ALUXX SL comportent une technologie unique de soudure pour apporter la meilleure expérience possible au cycliste.

Energypak
La gamme de batteries EnergyPak s'intègre parfaitement à votre vélo Giant. Disponible en version Smart ou classique, elles offrent différentes capacités énergétiques pour améliorer votre expérience au guidon d'un vélo électrique Giant.

HYBRID CYCLING
La technologie Hybrid Cycling combine la puissance de l'électricité et la puissance au pédalage, pour créer une expérience en Vélo à Assistance Électrique aussi efficace, puissante et naturelle que possible. Elle est le prolongement naturel de la puissance de la cycliste, et différencie les Vélos à Assistance Électrique Giant de la concurrence. Ce système intègre quatre technologies clés innovantes qui s'associent à la puissance du corps ; c'est le prolongement naturel de vos capacités.

RideControl Ergo 3
Cette nouvelle commande au guidon s'intègre parfaitement dans le prolongement des grips. Réversible, elle peut s'installer indifféremment à gauche ou à droite du guidon selon les préférences de l'utilisateur. Ses 3 boutons tombent sous le pouce et permettent de changer les modes d'assistance et d'activer l'aide à la marche. La RideControl Ergo 3 est ANT+ et Bluetooth, et peut se connecter à l'application Giant RideControl App ou un écran compatible.

RideControl Go
Intégrée et Intuitive. La nouvelle commande RideControl GO est idéalement intégrée dans le tube supérieur du nouveau Reign E+. Protégée en cas de chute, elle est résistante aux éclaboussures et à la pluie. Elle offre également une lecture facilitée des informations essentielles de votre sortie (niveau de batterie et mode d'assistance utilisés). Son écran LED couleur vous renseigne sur les modes d'assistance et le niveau de charge de la batterie tandis que son bouton central permet d'allumer/éteindre le vélo et de changer de mode d'assistance.

Smart Assist
Les moteurs Giant SyncDrive disposent de la technologie Smart Assist qui adapte l'assistance électrique aux besoins du cycliste. Des capteurs collectent les données qui viennent du terrain et de l'utilisateur. En mode Smart Assist, l'interface analyse ces données et les transmet au moteur qui délivre alors instantanément l'assistance nécessaire pour procurer un pédalage naturel tout en préservant au maximum la batterie. Si la situation le demande, en Smart Assist le moteur peut délivrer sa puissance maximale.

SyncDrive Pro
Le moteur SyncDrive Pro, produit par Yamaha selon le cahier des charges Giant, est conçu pour un pilotage haute performance. Giant a ajusté ce moteur pour le rendre plus puissant et permettre un style de pilotage orienté performance. Le moteur SyncDrive Pro, léger et compact, est principalement installé sur les vélos à assistance électrique haute performance de Giant.