The last two seasons have had their ups and downs but in the off-season, Kelowna resident Noah Rubuliak started to ride his bike just for fun. The 16-year-old Cross Country and Cyclocross rider got onboard his Reign Advanced Pro 29 and hit the local dirt jumps and trails with his friends to hone their skills. With no confirmed races, he had the freedom to just ride.
There is nothing better than just smashing laps with your crew and trying to ride faster, jump higher or further. That competition elevates everyone's level. Noah's crew just happens to be some of the fastest Enduro and downhill riders in the country. So the Cross Country rider got braver and faster on the downs just to keep up. Roll on the changes in Pandemic rules and racing comes back. Noah was selected to join the Cycling BC Performance Team and travel to Quebec to compete in the Canada Cup XCO Series. Those newly learned skills helped him put in great performances.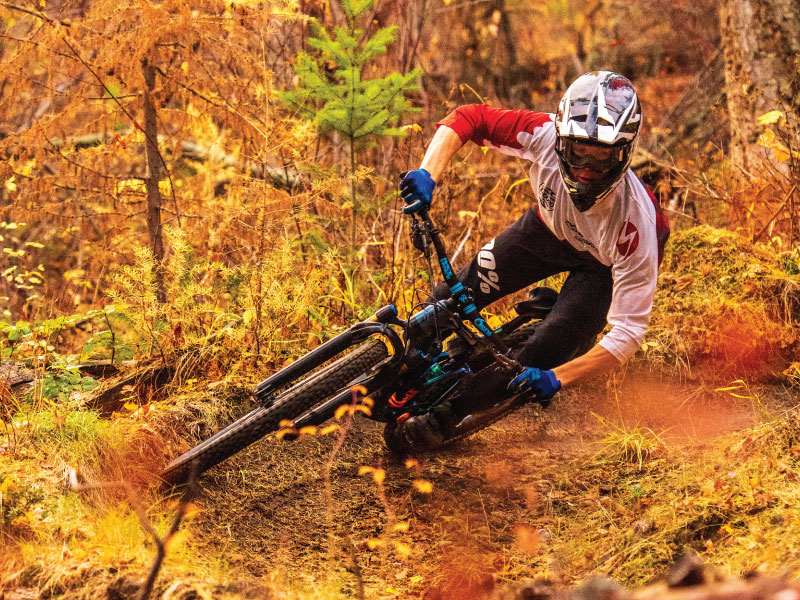 We sat down with Noah to find out more about his season so far and becoming Canadian Enduro National Champion:
Noah you recently became the U-21 Canadian Enduro National Champion in Whistler, BC. How does that feel? Becoming the U21 Canadian Enduro National Champion is the biggest achievement in my cycling career so far. I'm super stoked and proud that I pulled it off and I really felt like it all came together for that one big race of the season. I couldn't be happier going into next season knowing that I'll get to shred with the maple leaf sleeve on my jersey!
You would be known more as a Cross Country or Cyclocross rider. What attracted you to Enduro? In the past, I have been mostly focused on training and racing towards cross country and cyclocross like the rest of my family. Last year I bought my first enduro bike to ride and train with my friends who are also in the enduro/DH race scene. The enduro bike unlocked a new group of riding buddies that quickly pushed me to improve and become a better riding. Shredding with that group of buddies lead to hitting gnarlier trails, bigger jumps and going faster than I could on my cross country bike and then this season I decided to try out some racing!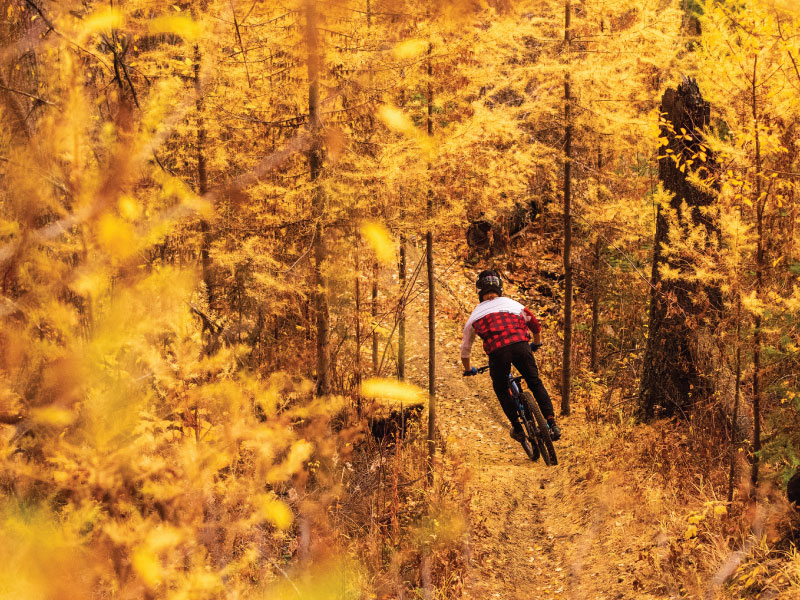 Why did you enter the National Championships this year? At the start of this season, my plan was to fit in as much enduro as I could with my busy cross-country schedule. I stuck to that plan and nationals happened to land in the middle of a three-week break from xc racing. I was really stoked after the first Canadian Enduro at Panorama earlier in the year and I decided nationals could be a second race to prove that I had the skills to be an enduro racer!
How is the mindset for Enduro different to XCO or CX? I would say the biggest difference in mindset is that for enduro you have to be ready for a long day and you need to keep the tank fueled for multiple efforts! You also have to be able to flip the switch from having fun and goofing around on the transfer stages to being in the zone when you are about to drop into the next stage.
What bike did you ride in the event? The bike of choice for the 2021 Enduro Nationals was the Giant Reign Advanced Pro 29 0.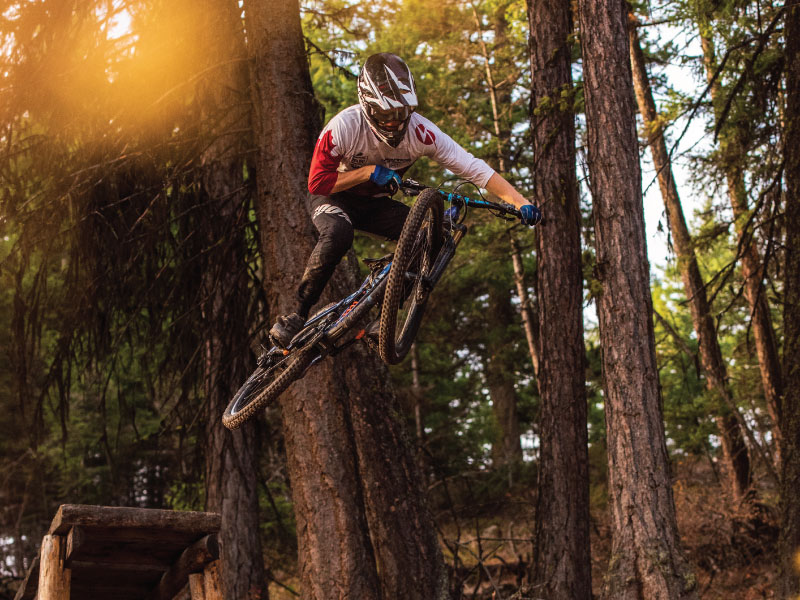 Now that you are the U-21 National Champ at 16. What does that mean for your future racing Enduro? I'm super stoked to win the title at the youngest age in the category. I really want to hit the next couple of seasons hard and stay at the top of the U21 Canadian group and attend some Junior EWS races in the future to see what I can do!
Will you try some EWS Events in 2022? Yes, I am planning to attend the Whistler EWS in 2022 and possibly travel to a few other races in the EWS circuit that are closer to home.
In 2022, You will be in your first year as a Junior. Do you have any goals for the season? Next year will be my first season as a junior racer and I want to take that as an opportunity to take my racing to the next level! I want to attend as many races as possible and step up to some possible world cup level racing. One of my goals for the season is to race the Whistler EWS and see what I can do against people from around the world. This will be my first EWS ever so I am not totally sure what to expect but I'm going to put a hard winter training season and go into the race knowing that I'm ready to kill it!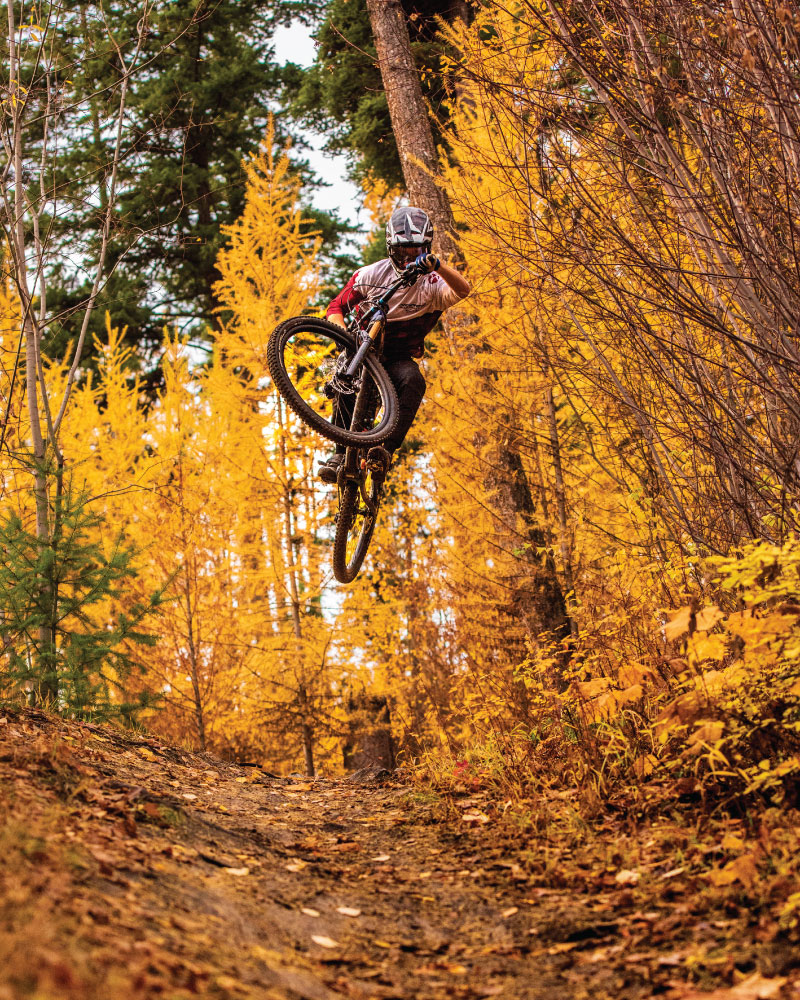 "I would say that one of my biggest influences to become a better enduro racer/rider in Kelowna has been training with local kids my age that race downhill. Athletes like Emmett Hancock and Max Halchuk have pushed me over the last couple of years to get faster and improve my skills. Emmett has been a great skills coach and played a big role in my enduro progression. From playing around at the local pump track to racing each other down the bike park, the Kelowna boys helped me become an all-around better rider."
We look forward to seeing what Noah has to offer over the next few years. Is there a rider who can do it all? Certainly in the last few seasons, we have seen that you need to be well rounded to fight for the podium. The next stop for Noah is the Canadian Cyclocross Championships where he will compete in the U-19 Category for his first year as a Junior. We look forward to a bright future for this young man.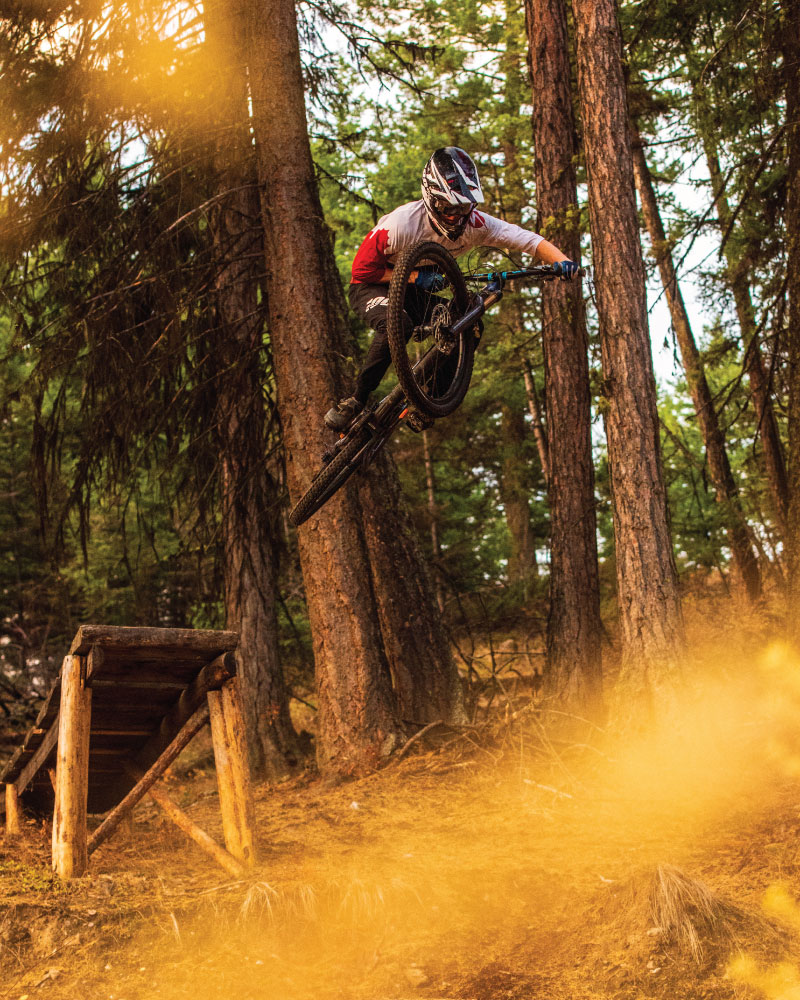 Noah is supported by:
Photos by: Joe Roberts at Jumpintoframe Photography