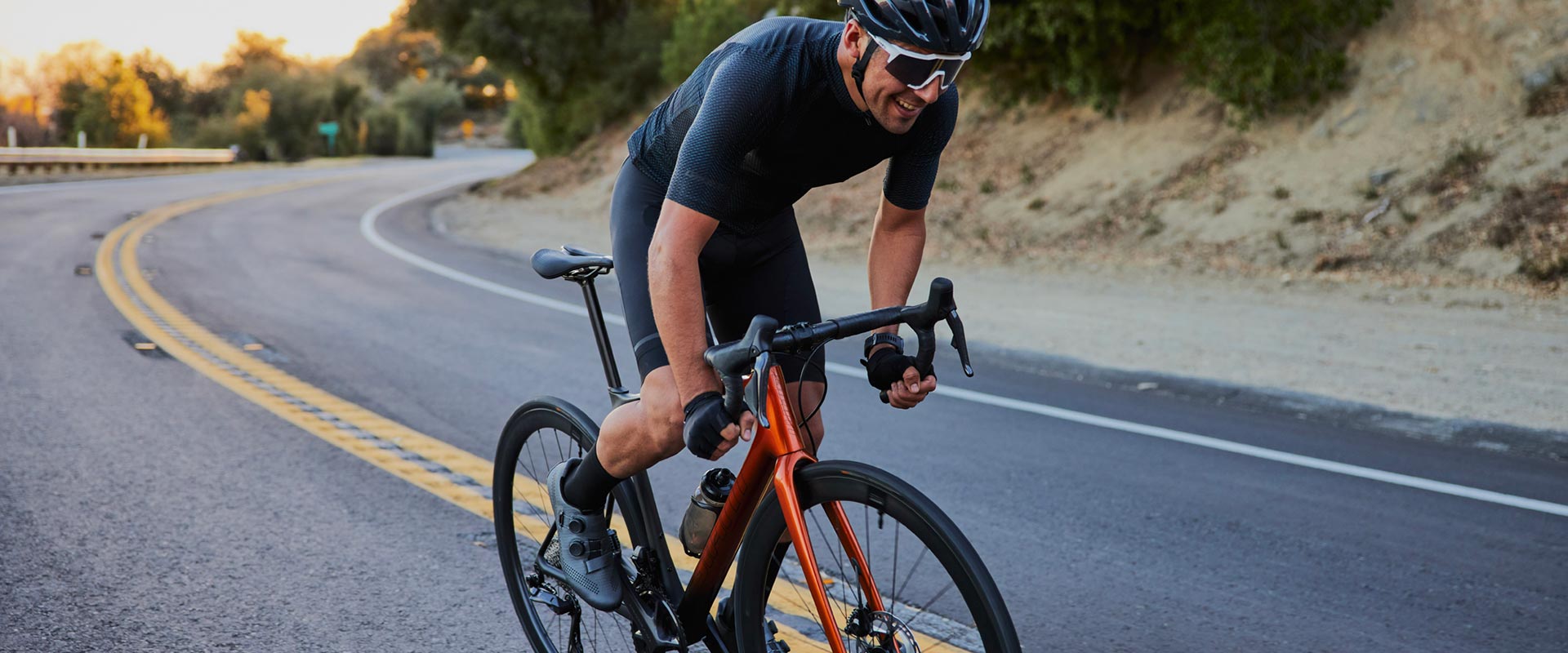 Climb, corner and descend with speed and efficiency. From the mountains to the flats, in all types of conditions, this lightweight composite road racer takes you to the next level.
Points importants
This podium-seeking road racer is engineered with an Advanced-grade composite frame that boasts an outstanding stiff-to-weight ratio, along with aerodynamic tube shaping in the headtube, downtube and fork. It also features added frame and fork clearance for larger diameter tires up to 32mm, making it a versatile race machine for all types of road conditions. With its proven Compact Road geometry, OverDrive 2 front end, flat-mount disc-brake integration and smooth-riding Variant seatpost, it's a race-tuned performer that excels in all aspects of road riding.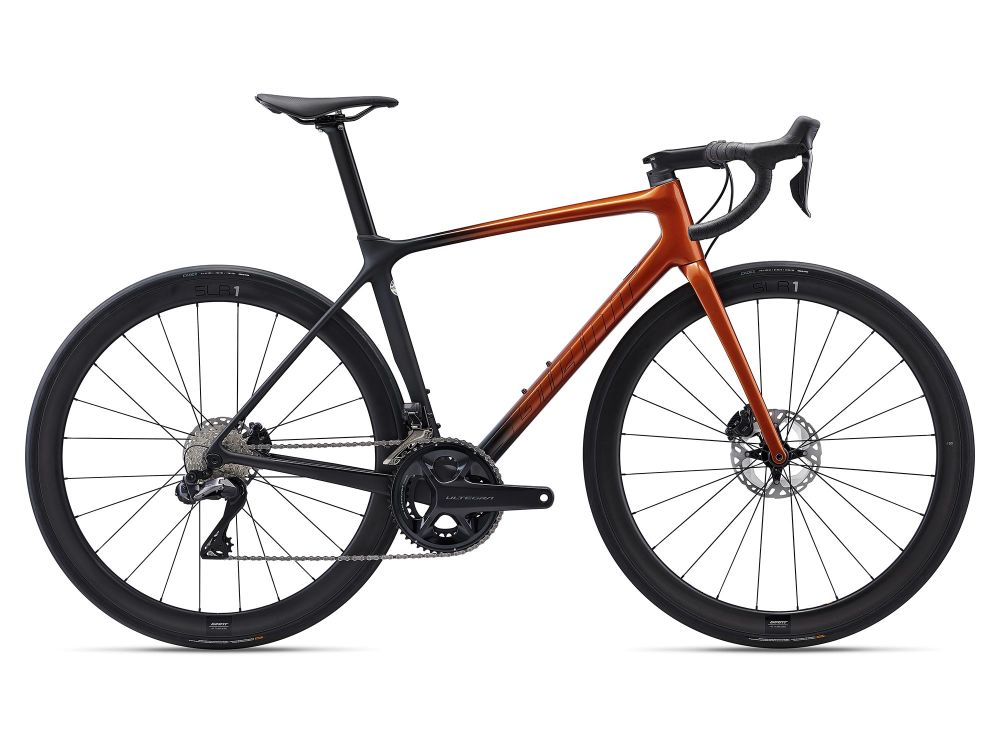 Galerie Photos
Selecting any of the image buttons will open a larger image gallery with image descriptions
Technologies

Technologie de Composite Advanced
Ce cadre a été conçu au sein des manufactures Giant, à partir d'un matériel de carbone brut de haute performance, offrant un ratio rigidité-poids élevé. Le triangle avant de ce cadre est assemblé et moulé en une seule pièce continue, utilisant un processus de manufacture unique appelé Construction Monocoque Modifiée.

Design compact de route
Introduit par Giant avec l'équipe professionnelles ONCE dans les années 90 , la Design Compact de Route a révolutionné le look et la sensation des vélos de route de haute-performance. Un tube horizontal incliné vers le bas (du tube de direction au tube de selle) permet de créer un plus petit triangle avant et arrière, pour un vélo plus robuste et léger. Cela permet aussi aux cyclistes de toutes les tailles de trouver la grandeur de vélo idéale.

MegaDrive
Un tube diagonal rectagulaire massif et un tube horizontal surdimensionné travaillent d'unisson afin de fournir une précision de direction latérale et torsionnelle de l'extrémité avant supérieure. Le tube diagonal rectangulaire, conçu avec précision, produit une rigidité de direction et de pédalage sans précédent.

OverDrive 2
La technologie de direction la plus avancée que l'on retrouve sur les vélos Giant. Conçu pour offrir une performance de conduite sans pareil, le système de roulements surdimensionnés (1 1/2" en bas, 1 1/4" en haut) et le pivot de fourche conique travaillent en harmonie pour fournir une rigidité suprême du train avant.

PowerCore
Une zone de jeu de pédalier/base arrière extrêmement surdimensionnée, caractérisée par un jeu de pédalier de 86mm (92mm pour les vélos tout-terrain) de diamètre totalement intégré. La base arrière asymétrique fournit plus de rigidité du côté du pédalier et plus de stabilité du côté opposé.

Tige de selle Variant
Ce design de tige de selle unique offre un équilibre optimisé de légèreté, de qualité de randonnée et de simplicité d'ajustement afin d'améliorer la performance totale en course pour toute la série TCR.

Tubeless System
Moins de crevaisons. Meilleure traction. Moins de résistance et un roulement plus doux et plus rapide. Le système Tubeless Giant vous permet d'expérimenter ces avantages plus facilement que jamais.