Cailloux, racines noueuses, montées raides et techniques. Ce vélo de trail très performant s'adapte au terrain, vous donnant confiance et contrôle sur tous les types de singletrack.
Points importants
Engineered to help you ride faster and smoother on the toughest trails, this versatile trail bike has a lightweight, strong and stiff aluminum chassis with 29er-specific geometry. Updated Maestro rear suspension delivers 135mm of active rear travel that pairs perfectly with a 150mm fork. The Advanced Forged Composite rocker arm has a flip chip that allows you to adjust frame geometry. Choose steeper or slacker headtube/seattube angles and either a 30mm or 40mm bottom bracket drop to adjust the handling for your riding style and terrain.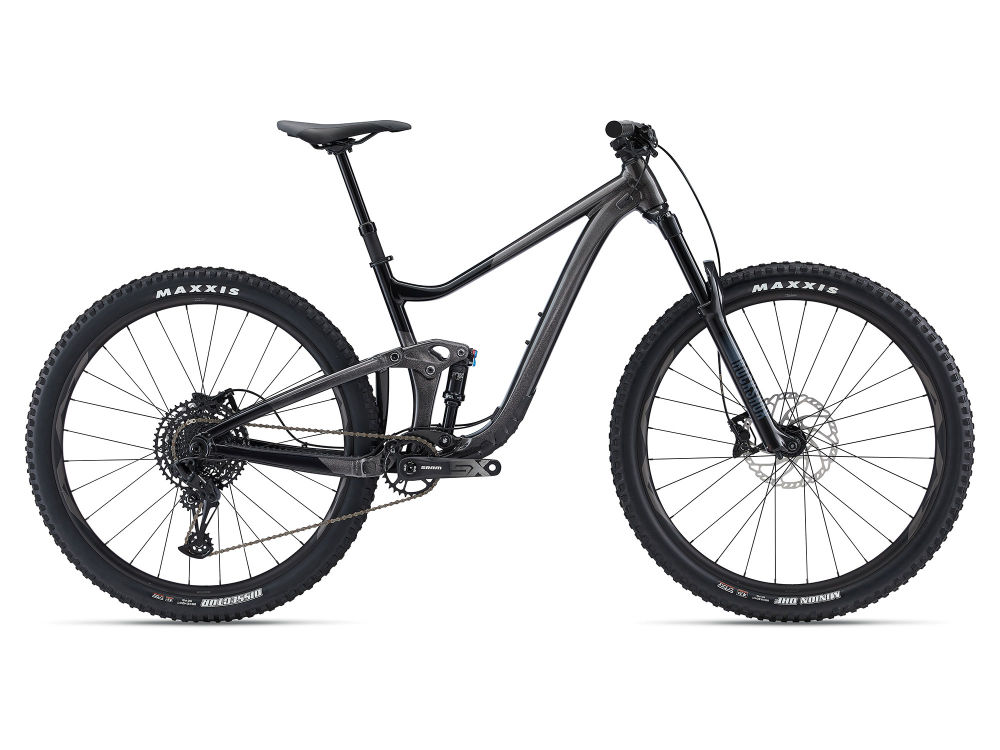 Galerie Photos
Selecting any of the image buttons will open a larger image gallery with image descriptions
Technologie

Technologie Advanced Forged Composite
Processus de moulage de pointe sous haute pression permettant de produire des composants en fibres de carbone de forme complexe plus légers, rigides et résistants que des composants similaires en aluminium.

Technologie Aluminium ALUXX SL
Ce matériau aluminium de très haut niveau, fait à partir d'un alliage d'aluminium 6011, délivre un ratio poids-puissance de première qualité. Les cadres ALUXX SL comportent une technologie unique de soudure pour apporter la meilleure expérience possible au cycliste.

Flip Chip
The flip chip allows riders to quickly adjust the geometry of their Maestro-equipped mountain bike to better suit how and where they ride. It lets riders change the headtube/seattube angles and bottom bracket height via eccentric (offset, two-position) hardware located on the upper rocker arm.

Suspension Maestro
Quatre points de pivot stratégiquement positionnés et deux biellettes travaillent ensemble pour créer un point de pivot flottant, pour un système de suspension actif, efficace et indépendant.

OverDrive
Conçue pour améliorer la précision de la direction de la partie avant, cette technologie de pivot de fourche utilise des roulements surdimensionnés dans le jeu de direction (pour la route, inférieur 1 1/4", supérieur 1 1/8", et pour le tout-terrain, inférieur 1 1/2", supérieur 1 1/8") ainsi qu'un pivot de fourche conique, qui fonctionnent en association pour apporter une rigidité optimale de la direction.

Tubeless System
Moins de crevaisons, plus d'adhérence. Une résistance au roulement moindre, pour un pilotage plus précis, plus rapide. Le système tubeless de Giant rend tous ces avantages plus accessibles que jamais.