Kivikkoisia polkuja, juurakoita ja teknisiä nousuja. Tämä huippunopea trail-pyörä mukautuu ajamaasi maastoon ja antaa sinulle itsevarmuutta ja hallintaa kaikentyyppisillä singletrackeilla.
Kohokohdat
Tässä monipuolisessa trail-pyörässä on kevyt, vahva ja jäykkä alumiinirunko, jossa on 29er-spesifinen geometria. Päivitetty 135 mm:n Maestro-takajousitus  sopii täydellisesti 150 mm:n haarukan kanssa. Advanced Forged Composite -linkussa on flip-chip, jonka avulla voit säätää rungon geometriaa. Valitse jyrkempi tai loivempi emäputken/satulaputken kulma ja joko 30 mm tai 40 mm:n keskiön pudotus säätääksesi pyörää ajotyyliisi ja maastoosi sopivaksi.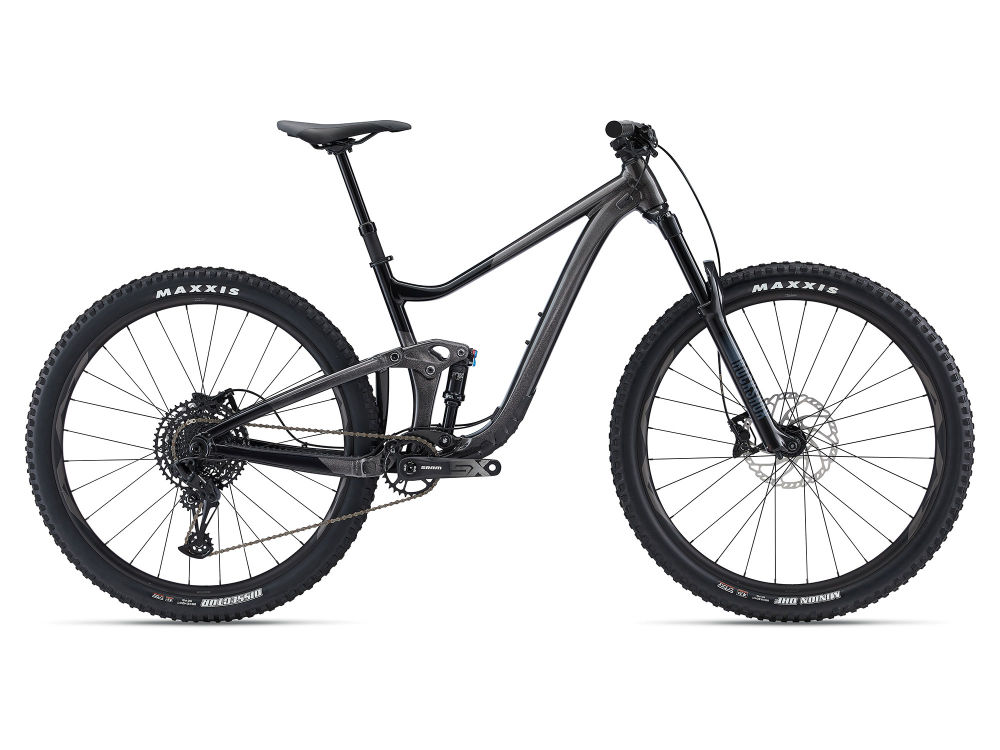 Galleria
Selecting any of the image buttons will open a larger image gallery with image descriptions
Teknologiat ja ominaisuudet

Advanced Forged Composite
Huippuluokan korkeapainemuovausprosessia käytetään muodoltaan monimutkaisten hiilikuitukomponenttien valmistukseen, jotka ovat kevyempiä, jäykempiä ja vahvempia kuin vastaavat alumiinista valmistetut komponentit. Tätä teknologiaa käytetään suorituskyvyn kannalta ratkaisevissa osissa, kuten Maestro-jousituksen keinulinkussa.

ALUXX SL Aluminum Technology
Tämä huippuluokan High-Performance-alumiinimateriaali on valmistettu pääasiassa 6011-seoksesta, ja siinä on luokkansa paras lujuus-painosuhde. Runkosarjojen valmistuksessa käytetään myös ainutlaatuisia hitsaustekniikoita korkean suorituskyvyn takaamiseksi.

Flip Chip - Maestro
Flip chipin avulla pyörän geometriaa on mahdollista säätää maastoon tai ajotyyliin sopivaksi. Emä- ja istuinputken kulmia ja keskiön korkeutta voidaan muuttaa ylemmässä linkussa sijaitsevan mekanismin avulla.

Maestro-jousitus
Tässä aktiivisimmassa, tehokkaimmassa ja itsenäisimmässä jousitusjärjestelmässämme neljä strategisesti sijoitettua nivelpistettä ja kaksi linkkua toimivat yhdessä ja luovat yhden kelluvan nivelpisteen.

OverDrive
Giant-pyörien alkuperäinen kaulaputkiteknologia, joka on suunniteltu parantamaan keulan ohjauksen tarkkuutta. Oversize-malliset ohjainlaakerit (1 1/2" alempi, 1 1/4" ylempi) ja tapered-kaulaputki tekevät ohjauksesta optimaalisen herkän.

Tubeless System
Vähemmän tyhjiä renkaita. Parempi pito. Kevyempi, pehmeämpi ja nopeampi ajaa. Giantin Tubeless System tuo ulottuvillesi kaikki nämä edut.