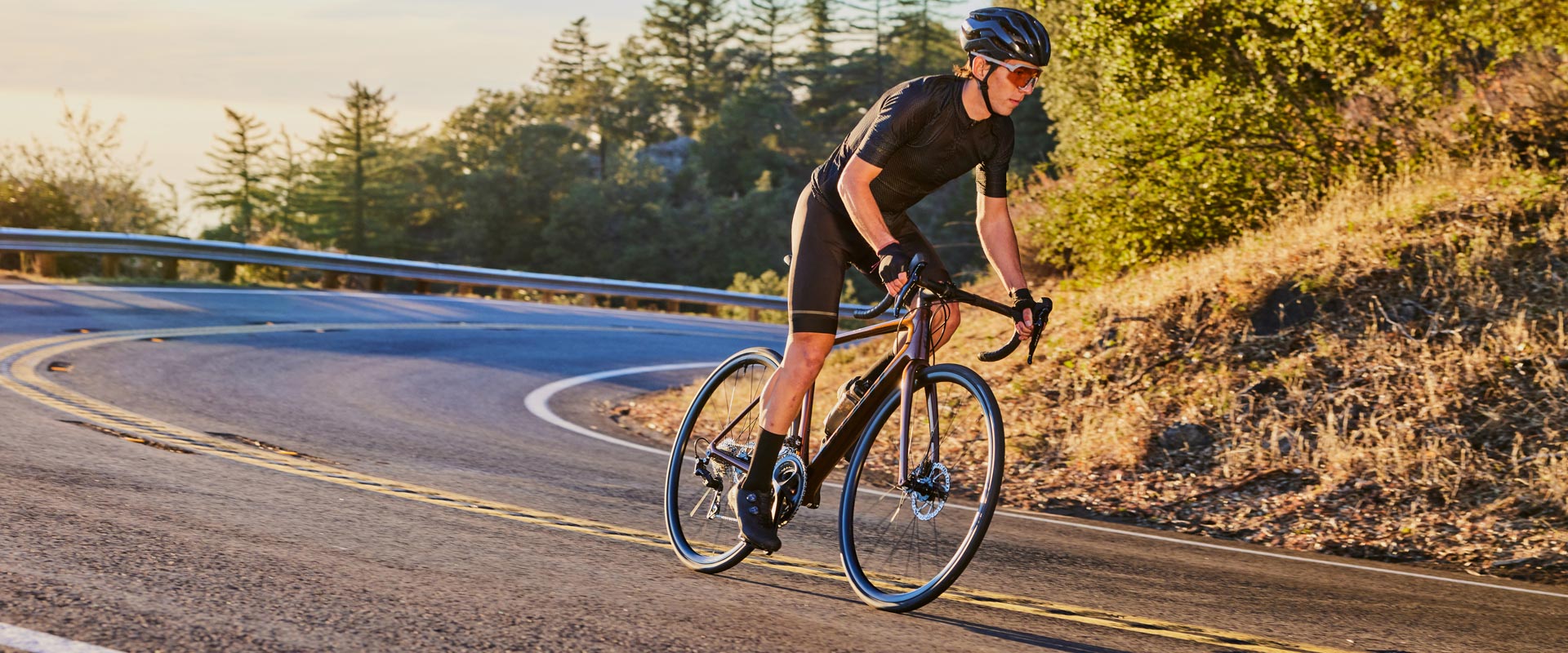 Tavoittelitpa kilpailuvoittoa tai seuraavaa henkilökohtaista ennätystäsi, tämän nopean ja tehokkaan hiilikuituisen maantiekilpapyörän selässä yllät parhaimpaasi ja sen yli.
Kohokohdat
Uudistetussa TCR Advanced Discissa on päivitetty aerodynaaminen emä- ja alaputken sekä haarukan muotoilu, minkä lisäksi siinä on lisätty tilaa leveämmille renkaille. Variant-satulatolppa lisää juuri sopivasti myötäilevyyttä tasaisen ajotuntuman takaamiseksi. Yhdistettynä integroituun levyjarrutekniikkaan se on joka säähän ja kaikkiin olosuhteisiin sopiva monipuolinen ja tehokas kilpapyörä.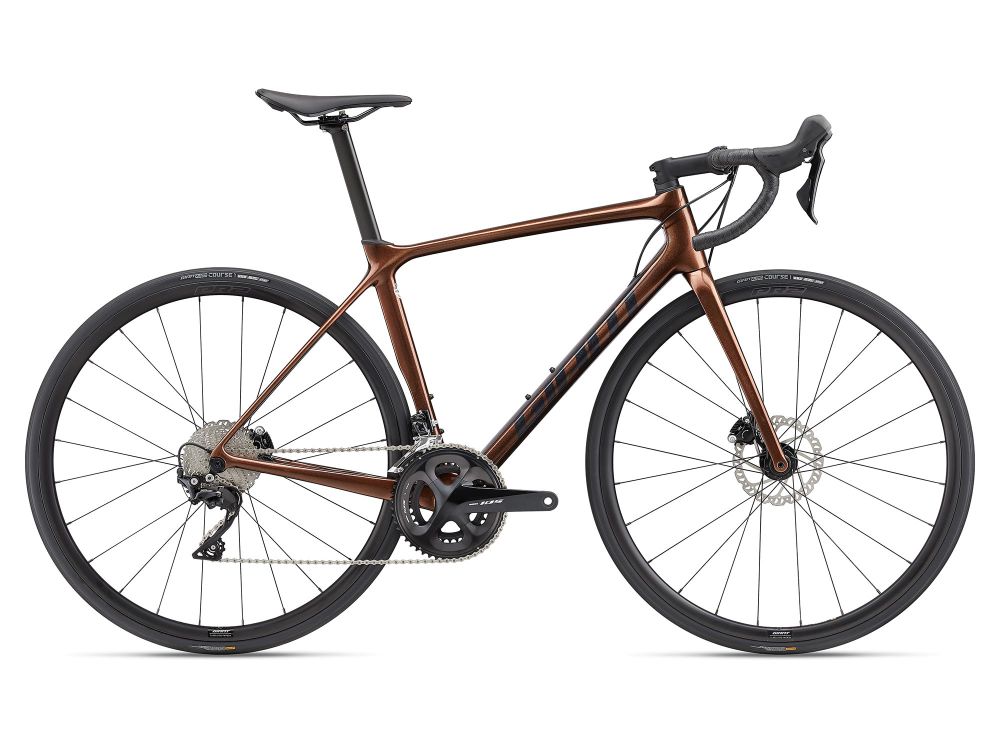 Galleria
Selecting any of the image buttons will open a larger image gallery with image descriptions
Teknologiat ja ominaisuudet

Advanced Composite Technology
Käytämme korkealaatuista raakahiilimateriaalia tämän erikoisvalmisteisen runkomateriaalin tuottamiseen omassa tehtaassamme korkealla jäykkyys-painosuhteella. Runkosarjojen etukolmio kootaan ja muovataan yhtenä yhtenäisenä kappaleena patentoidussa valmistusprosessissa nimeltään Modified Monocoque Construction.

Compact Road Design
Giantin ja Team ONCE:n 1990-luvulla markkinoille tuoma Compact Road mullisti kilpamaantiepyörien ulkonäön ja tuntuman ikuisesti. Alaspäin kalteva vaakaputki (emäputkesta satulaputkeen) mahdollistaa pienemmät etu- ja takakolmiot, ja siten kevyemmän ja jäykemmän rakenteen. Lisäksi muotoilu helpottaa oikean istuvuuden löytämistä kaikenkokoisille ajajille.

MegaDrive
Massiivinen suorakaiteen muotoinen alaputki ja halkaisijaltaan suuri yläputki toimivat yhdessä lisäten etupään sivuttais- ja vääntöohjauksesta tarkkuutta. Tarkasti suunniteltu, suorakaiteen muotoinen alaputki mahdollistaa ennennäkemättömän herkkyyden ohjatessa ja polkiessa.

OverDrive
Giant-pyörien alkuperäinen kaulaputkiteknologia, joka on suunniteltu parantamaan keulan ohjauksen tarkkuutta. Oversize-malliset ohjainlaakerit (1 1/2" alempi, 1 1/4" ylempi) ja tapered-kaulaputki tekevät ohjauksesta optimaalisen herkän.

PowerCore
Oversized-malliseen keskiön/takahaarukan alaputken alueeseen kuuluu täysin integroitu, 86 mm leveä keskiö (maastopyörissä 92 mm). Epäsymmetriset takahaarukan alaputket tarjoavat lisäjäykkyyttä vetopuolelle ja vakautta ei-vetopuolelle.

Variant-satulatolppa
Tässä patentoidussa satulatolpparakenteessa on optimoitu kevyt paino, erinomainen ajolaatu ja yksinkertainen säätömekanismi, jotka parantavat TCR-maantiepyörävalikoiman kokonaissuorituskykyä.

Tubeless System
Vähemmän tyhjiä renkaita. Parempi pito. Kevyempi, pehmeämpi ja nopeampi ajaa. Giantin Tubeless System tuo ulottuvillesi kaikki nämä edut.