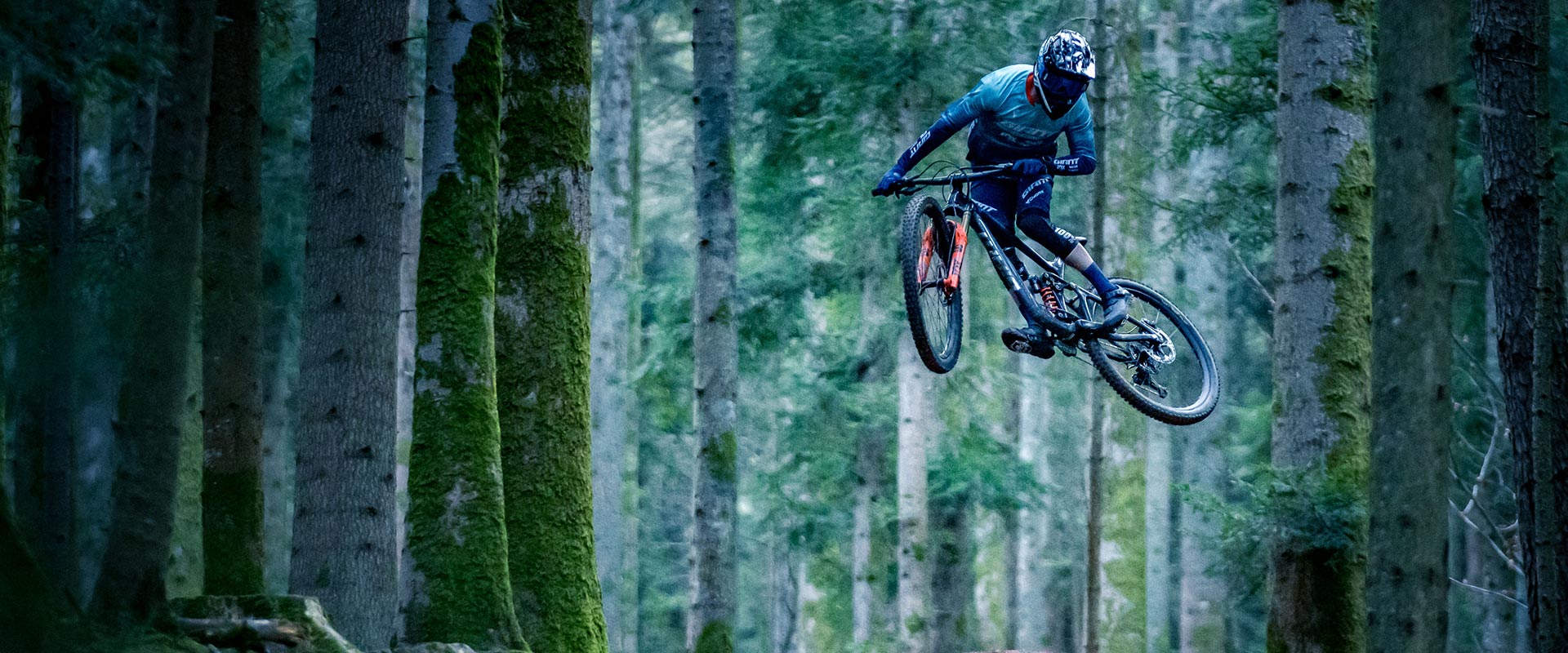 Mitä vaativampi reitti, sitä hauskempaa. Tämä hiilikuituinen 29er on suunniteltu yhdessä Giantin enduro-ammattilaisten kanssa maksimoimaan vauhti ja kontrolli pitkistä nousuista jyrkkiin, kivisiin laskuihin.
Kohokohdat
Advanced-hiilikuiturungon geometria on suunniteltu 29" kiekoille. Tämä tarkoittaa lyhyempää takahaarukan mittaa, pidempää vaakaputkea ja optimaalisia emäputken ja istuinputken kulmia (64,56/76,36 astetta). Pyörässä on päivitetty146 mm:n Maestro-takajousitus. Iskunvaimennin, jossa on trunnion-kiinnitys, ja hiilikuituinen ylempi linkku tekevät jousituksesta erittäin tehokkaan.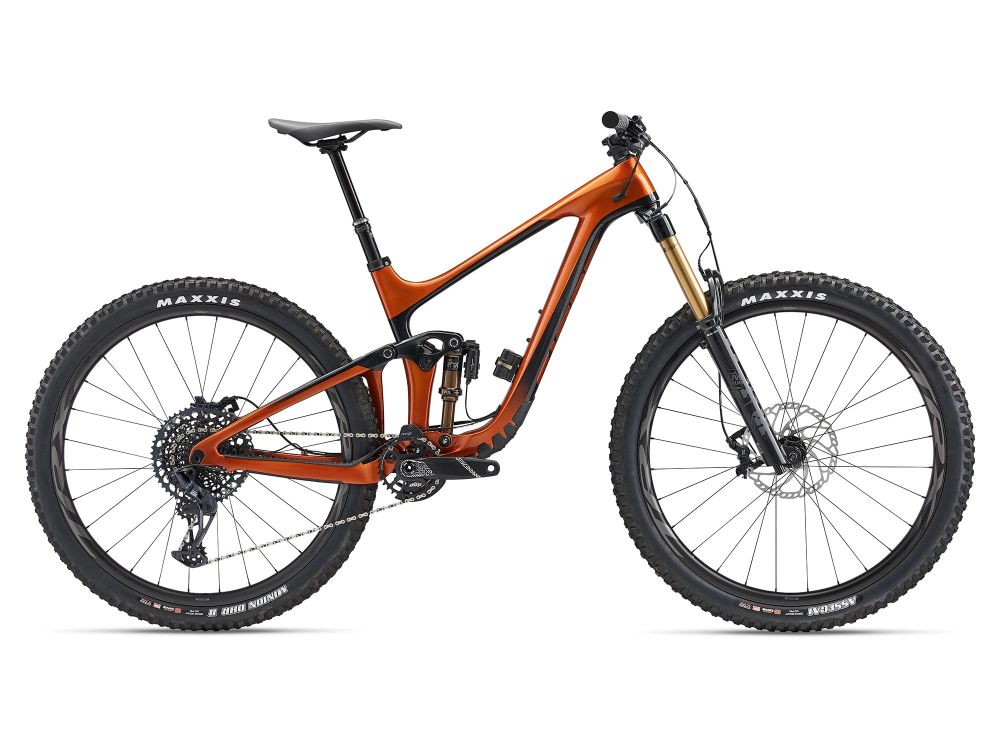 Galleria
Selecting any of the image buttons will open a larger image gallery with image descriptions
Teknologiat ja ominaisuudet

Advanced Composite Technology
Käytämme korkealaatuista raakahiilimateriaalia tämän erikoisvalmisteisen runkomateriaalin tuottamiseen omassa tehtaassamme korkealla jäykkyys-painosuhteella. Runkosarjojen etukolmio kootaan ja muovataan yhtenä yhtenäisenä kappaleena patentoidussa valmistusprosessissa nimeltään Modified Monocoque Construction.

Advanced Forged Composite Technology
Huippuluokan korkeapainemuovausprosessia käytetään muodoltaan monimutkaisten hiilikuitukomponenttien valmistukseen, jotka ovat kevyempiä, jäykempiä ja vahvempia kuin vastaavat alumiinista valmistetut komponentit. Tätä teknologiaa käytetään suorituskyvyn kannalta ratkaisevissa osissa, kuten Maestro-jousituksen keinulinkussa.

Maestro-jousitus
Tässä aktiivisimmassa, tehokkaimmassa ja itsenäisimmässä jousitusjärjestelmässämme neljä strategisesti sijoitettua nivelpistettä ja kaksi linkkua toimivat yhdessä ja luovat yhden kelluvan nivelpisteen.

OverDrive
Giant-pyörien alkuperäinen kaulaputkiteknologia, joka on suunniteltu parantamaan keulan ohjauksen tarkkuutta. Oversize-malliset ohjainlaakerit (1 1/4" alempi/1 1/8" ylempi maantiepyörissä ja 1 1/2" alempi/1 1/8" ylempi maastopyörissä) ja tapered-kaulaputki tekevät ohjauksesta optimaalisen herkän.

PowerCore
Oversized-malliseen keskiön/takahaarukan alaputken alueeseen kuuluu täysin integroitu, 86 mm leveä keskiö (maastopyörissä 92 mm). Epäsymmetriset takahaarukan alaputket tarjoavat lisäjäykkyyttä vetopuolelle ja vakautta ei-vetopuolelle.

Tubeless System
Vähemmän tyhjiä renkaita. Parempi pito. Kevyempi, pehmeämpi ja nopeampi ajaa. Giantin Tubeless System tuo ulottuvillesi kaikki nämä edut.