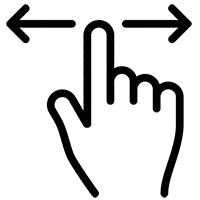 Compare Models

Revolt 0

View bike

Revolt 1

View bike

Revolt 2

View bike

Wheels

Giant S-X2 Disc wheelset
Giant S-X2 Disc wheelset
Giant S-X2 Disc wheelset

Shifters

Shimano GRX RX-600, 2x11
Shimano GRX RX-400, 2x10
Shimano Sora, 2x9

Crankset

Praxis Alba 2D, 32/48 XS:170mm, S:170mm, M:172.5mm, M/L:172.5mm, L:175mm, XL:175mm
FSA Omega Adventure, 32/48 XS:170mm, S:170mm, M:172.5mm, M/L:172.5mm, L:175mm, XL:175mm
FSA Vero Pro, 32/48 XS:170mm, S:170mm, M:172.5mm, M/L:172.5mm, L:175mm, XL:175mm

Fork

Advanced-Grade Composite, full-composite OverDrive steerer, 12mm thru-axle, disc
Advanced-Grade Composite, full-composite OverDrive steerer, 12mm thru-axle, disc
Advanced-Grade Composite, full-composite OverDrive steerer, 12mm thru-axle, disc

Colors

Black
Grenadine, Deep Lake
Black Diamond, Sapphire
Aluxx Aluminum
This Performance-grade material features 6061 alloy with single-butted tubes to produce a strong, lightweight frameset.
Composite Fork
Advanced-grade composite fork with an OverDrive tapered steerer tube absorbs road shock and vibrations and allows added clearance for tires up to 53mm wide.
D-Fuse Technology
Proprietary D-shaped seatpost and handlebar work together to dampen vibrations and absorb road shock, resulting in a smooth, compliant ride quality.
OverDrive
Designed to boost front-end stiffness and steering for precise handling, this oversized steerer tube technology features oversized headset bearings (1 1/4" lower and 1 1/8" upper) and a tapered steerer tube to provide optimal steering stiffness.
Seatpost Adaptor
New frame design allows you to switch from the proprietary D-Fuse seatpost to a standard round 30.9mm seatpost. This enables riders to choose any type of seatpost, including a dropper seatpost, depending on riding style and terrain.
Disc-Brake Integration
The frame and fork are engineered specifically for disc brakes for reliable braking performance in all weather and road conditions.
Giant Tubeless System
Integrated Tubeless WheelSystem and tires delivers improved efficiency, comfort and control in the most user-friendly and reliable system.
PowerCore
A massively oversized bottom bracket/chainstay area features a fully integrated, 86mm wide bottom bracket design. Asymmetric chainstays provide additional stiffness on the driveside and stability on the non-driveside.
Flip Chip Dropout
Allows riders to quickly adjust the geometry and rear-wheel tire clearance with eccentric, offset two-position hardware in the rear wheel dropouts.
Integrated Mounts
Frameset features six water bottle mounts: two on the down tube, two on the fork, plus one each on the top tube and seat tube. Also includes a special adaptor at the seatpost for mounting a rack and is compatible with third-party setups so it's easy to customize with fenders and other accessories.