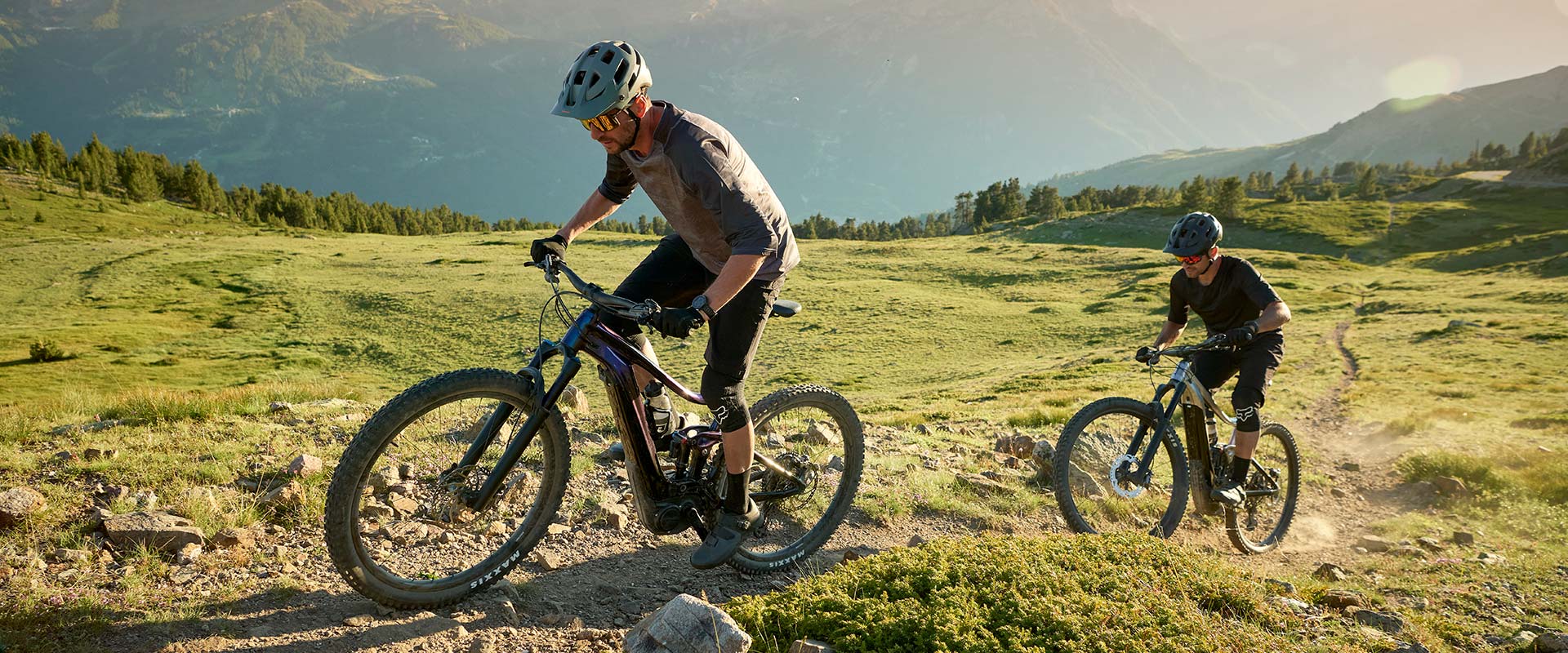 Hurtigere op ad stigninger, længere ture, mere singletracksjov hver dag det skal være. Giv dig selv friheden til at udvide dine trail-eventyr med denne kraftfulde, velkørende 29er.
Højdepunkter
Den nye Trance X E+ giver dig friheden til at køre trails, som du vil. Du kan vælge fuld kraft for at lette din pedalindsats eller indstille den mindre aggressivt for at få mere træning. Med 140 mm smooth Maestro-affjedring bagpå, 150 mm foran og progressiv rammegeometri, der er designet til 29-tommer hjul, er dette en helt ny måde at tackle tekniske singletrack-stier på.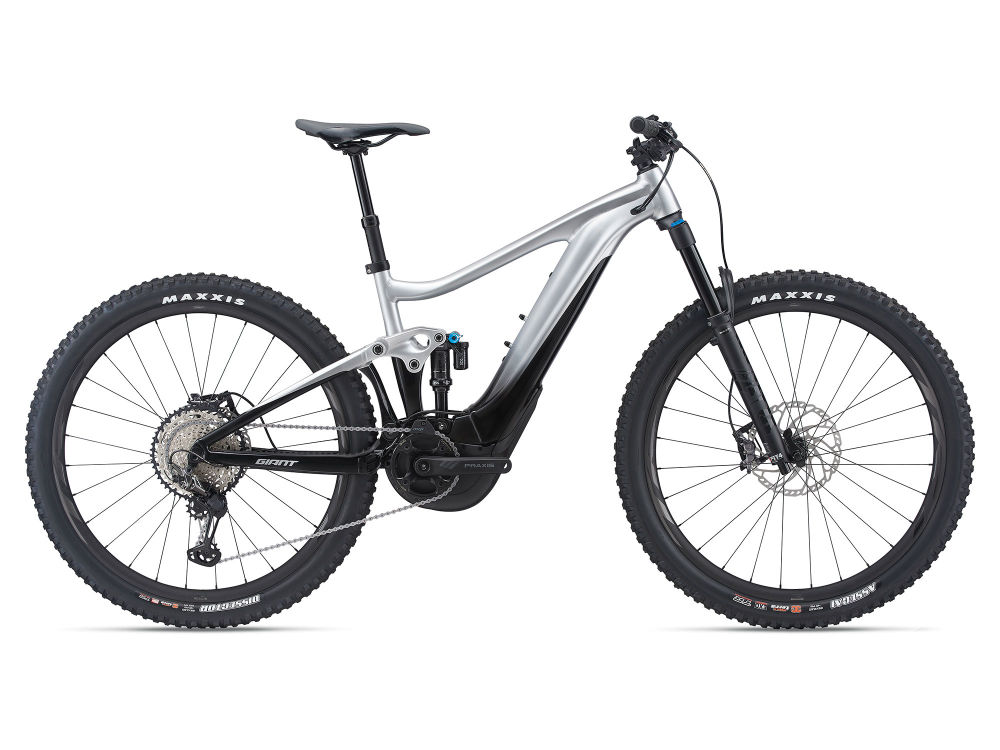 Galleri
Selecting any of the image buttons will open a larger image gallery with image descriptions
Teknologier


ALUXX SL Aluminum Technology
Dette moderne aluminiumsmateriale er overvejende lavet af 6011-legering og leverer det bedste styrke-til-vægt-forhold. Rammesættet har også unikke svejseteknologier til en højtydende kørekvalitet.


Energypak
Giants nyeste EnergyPak-batterisystemer har strømlinede design, der er integreret med elcyklen for en slank og moderne profil. Giant elcykler tilbyder flere forskellige EnergyPak muligheder, herunder EnergyPak Smart og EnergyPak. Hver enkelt er designet til at optimere oplevelse for en bestemt kørestil.

Flip Chip - Maestro
Flipchippen giver ryttere mulighed for hurtigt at justere geometrien på deres Maestro-udstyrede mountainbike, så de passer bedre til, hvordan og hvor de kører. Det giver ryttere mulighed for at ændre kronrørets / sadelrørets vinkler og krankboksens højde via excentrisk (offset, to-position) hardware placeret på den øverste vippearm.

Hybrid Cycling Technology
Hybrid Cycling Technology er et system, der kombinerer elektrisk strøm med menneskelig kraft til at producere en smart, naturlig og kraftfuld elcykel køreoplevelse. Det er en integreret gruppe af teknologier, der omfatter vores RideControl styreenhed, EnergyPak batterisystemer og SyncDrive motor. Du kan finde flere oplysninger i nedenstående link.


Maestro Suspension Technology
Fire strategisk placerede drejepunkter og to forbindelser arbejder alle sammen for at skabe et enkelt flydende drejepunkt til det mest aktive, effektive og uafhængige affjedringssystem på sporet.


Smart Assist
Alle SyncDrive-motorer har Smart Assist-teknologi, som justerer hjælpen, så den passer til rytterens behov. Ved at bruge oplysninger fra flere sensorer bruges både rytterinput og terrænfeedback til at bestemme den optimale mængde pedalhjælp. SyncDrive er det eneste elcykelsystem, der udnytter både rytterinput og terrænfeedback. Det giver dig en jævn, naturlig køreoplevelse med rigelig kraft, når du har brug for det, samtidig med at du sparer strøm, når du ikke har brug for så meget.

SyncDrive Pro
SyncDrive Pro drevet af Yamaha er designet til krævende præstationer på elcykel. Motor er tunet af Giant for at gøre den mere kraftfuld og producere en præstationsorienteret kørestil. Den lette, kompakte SyncDrive Pro-motor bruges primært på Giants højtydende modeller og leverer maksimalt 80 Nm.