Sporet kalder og her er svaret; Denne balancerede E-cykel giver dig et jævnt boost af power og kontrol, så du kan have mere sjov i sporet og udvide dine off-road egenskaber.
Højdepunkter
The Talon E+ 29 features the new SyncDrive Core motor system and a durable, lightweight ALUXX aluminum frameset with a 100mm suspension fork. It's a smooth-riding E-MTB that delivers quiet, natural-feeling pedal assistance so you can expand your trail-riding capabilities.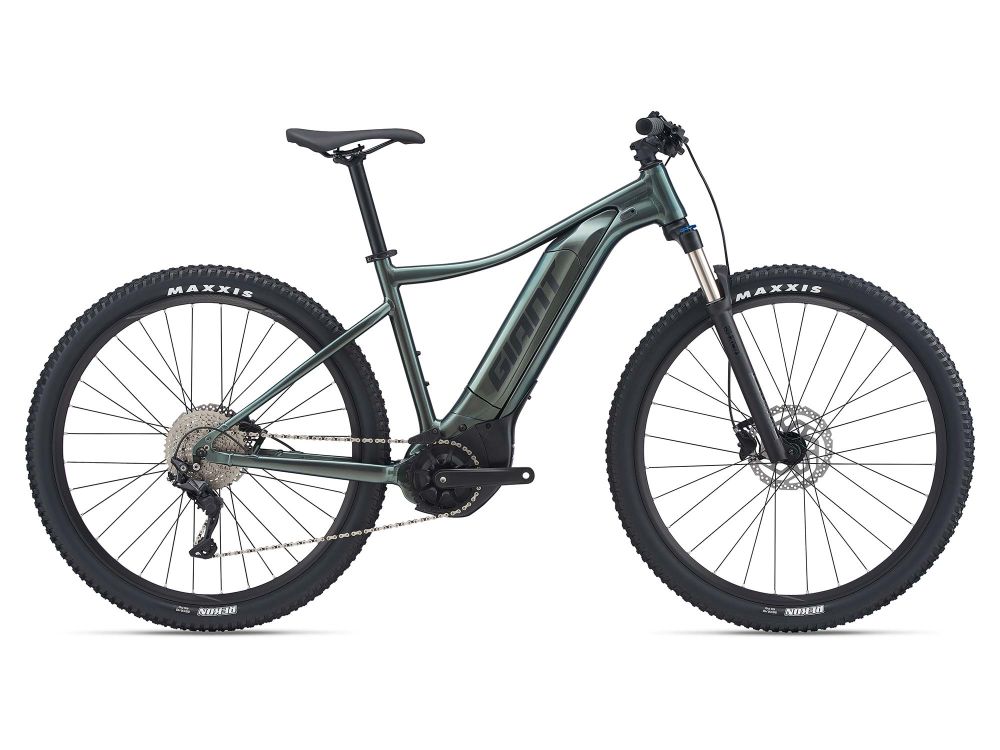 Galleri
Selecting any of the image buttons will open a larger image gallery with image descriptions
Teknologier


ALUXX Aluminum Technology
Dette rammemateriale i performance niveu har 6061 legering med enkelt-buttede rør til at producere stærke, lette rammesæt til en række forskellige cykler og kørestilarter.

Hybrid Cycling Technology
Hybrid Cycling Technology er et system, der kombinerer elektrisk strøm med menneskelig kraft til at producere en smart, naturlig og kraftfuld elcykel køreoplevelse. Det er en integreret gruppe af teknologier, der omfatter vores RideControl styreenhed, EnergyPak batterisystemer og SyncDrive motor. Du kan finde flere oplysninger i nedenstående link.

RideControl ONE
RideControl ONE tager din elcykel køreoplevelse til nye niveauer med integrerede knapper og et rent styr uden display. Elcyklerne, der er udstyret med RideControl ONE, kan forbindes med Giant E-bike App for at fungere som dit elcykeldisplay.

Syncdrive Core
SyncDrive Core er en kompakt og let motor, hvilket gør den ideel til E-cykler, der bruges til daglig transport eller ture. Den har Smart Assist-teknologi, der indeholder seks sensorer, inklusive en hældnings sensor og et accelerometer. Disse sensorer har ingen andre producenter og de gør det muligt for motoren at tilpasse hjælpen baseret på rytter og terræn, så der er ikke behov for at vælge en bestemt hjælpefunktion. Du kan bare køre i samme funktion hele tiden og få optimal hjælp. Resultatet er en ekstremt behagelig og naturlig køreoplevelse. SyncDrive Core leverer en meget stille hjælp, der samtidig er kraftfuld med op til 50 Nm med justerbar hjælp op til 360 procent af egen hjælp.