Denne knivskarpe carbonracer er omhyggeligt udviklet med henblik på den bedste aerodynamiske præstation i sin klasse, og er født til at sprinte, jagte og angribe.
Højdepunkter
With a frame that's handcrafted using Advanced-grade composite, and components that are as integrated for overall aero performance, the Propel Advanced Pro Disc boasts smooth lines front to back. The handlebar and stem feature internal cable routing, and the WheelSystem uses a 65mm deep rear rim for maximum aero performance and a shallower 42mm front for added control. Even the disc brakes are integrated with the frame, featuring flat-mount calipers and thru-axles.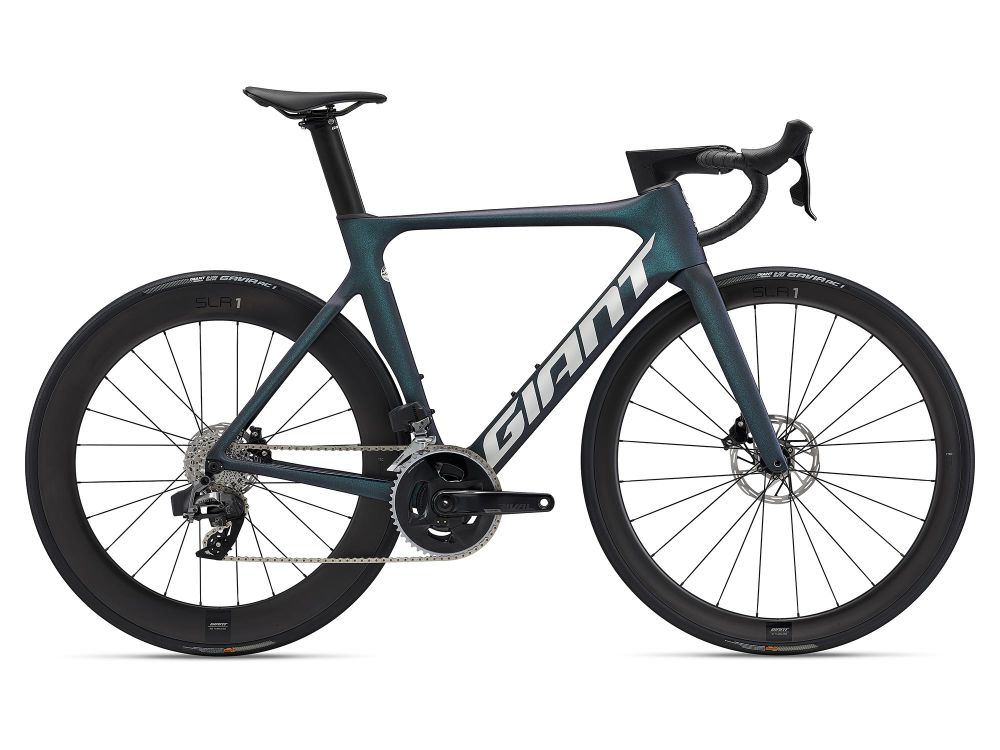 Teknologier

Advanced Composite Technology
Giant's højkvalitets carbon råmateriale med høj ydeevne bruges til at fremstille dette brugerdefinerede rammemateriale i vores egen carbonfabrik med et højt stivhed-til-vægt-forhold. Den forreste trekant af disse rammesæt er samlet og støbt som et kontinuerligt stykke i en fremstillingsproces kaldet Modificeret Monocoque Construction.

AeroSystem Shaping Technology
Through CFD (Computational Fluid Dynamics) and wind-tunnel data, engineers optimize each tube shape to deliver superior aerodynamic performance.

OverDrive 2
The most advanced steerer tube technology in today's Giant bikes. Designed to offer unprecedented front-end steering performance, the system's oversized headset bearings (1 1/2" lower, 1 1/4" upper) and tapered steerer tube work in harmony to provide supreme steering stiffness.

PowerCore
A massively oversized bottom-bracket/chainstay area features a fully integrated, 86-millimeter wide bottom-bracket design (92-millimeter wide for off-road bikes). Asymmetric chainstays provide additional stiffness on the driveside and stability on the non-driveside.

Vector Seatpost
This full-composite, lightweight and highly aerodynamic seatpost is engineered specifically for performance road riding.

Tubeless System
Færre flade dæk. Større trækkraft. Mindre rullemodstand og en mere jævn og hurtigere kørsel. Giant's Tubeless System gør det lettere end nogensinde at opleve alle disse fordele.
Sorry, no bike models for this series available in this country or region