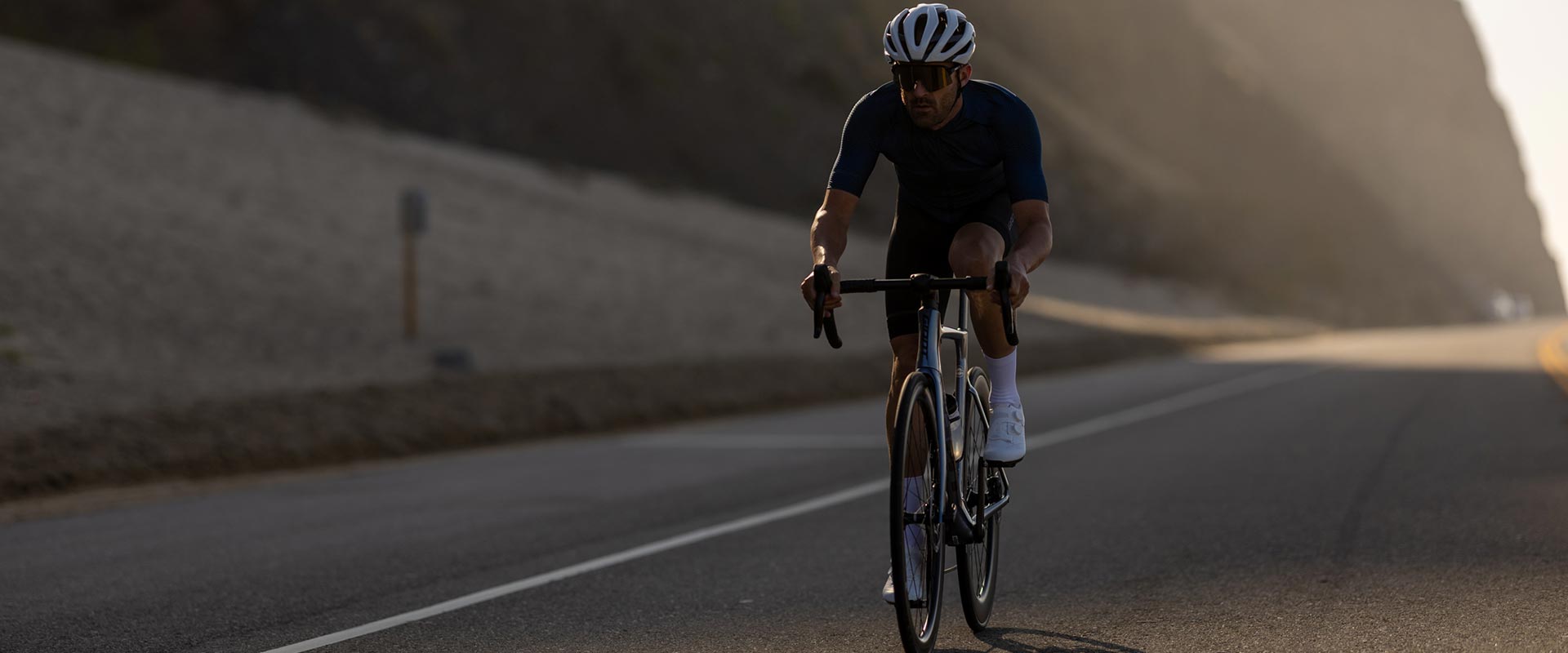 Perfekt til et angreb, en sprint eller sving i høj hastighed. Effektivitet møder fuldstændig kontrol i form af denne aerodynamiske lynhurtige carbon racer.
Højdepunkter
Engineered with AeroSystem Shaping technology and Advanced-grade composite material, the Propel Advanced Disc delivers proven aero performance and one of the lightest frames in its category. It comes with an integrated WheelSystem, flat-mount disc-brake calipers and thru-axles for added wheel stiffness and streamlined performance. The lightweight, easily adjustable Vector composite seatpost further minimizes drag.

Galleri
Selecting any of the image buttons will open a larger image gallery with image descriptions
Teknologier

Advanced Composite Technology
Giant's højkvalitets carbon råmateriale med høj ydeevne bruges til at fremstille dette brugerdefinerede rammemateriale i vores egen carbonfabrik med et højt stivhed-til-vægt-forhold. Den forreste trekant af disse rammesæt er samlet og støbt som et kontinuerligt stykke i en fremstillingsproces kaldet Modificeret Monocoque Construction.

AeroSystem Shaping Technology
Through CFD (Computational Fluid Dynamics) and wind-tunnel data, engineers optimize each tube shape to deliver superior aerodynamic performance.

OverDrive
Giants originale overdimensionerede gaffelstilkteknologi. Systemets overdimensionerede headset-lejer (1 1/4 "nedre og 1 1/8" øvre) og tilspidset stilk er designet til at give nøjagtig styreevne og -stivhed.

PowerCore
A massively oversized bottom-bracket/chainstay area features a fully integrated, 86-millimeter wide bottom-bracket design (92-millimeter wide for off-road bikes). Asymmetric chainstays provide additional stiffness on the driveside and stability on the non-driveside.

Vector Seatpost
This full-composite, lightweight and highly aerodynamic seatpost is engineered specifically for performance road riding.

Tubeless System
Færre flade dæk. Større trækkraft. Mindre rullemodstand og en mere jævn og hurtigere kørsel. Giant's Tubeless System gør det lettere end nogensinde at opleve alle disse fordele.