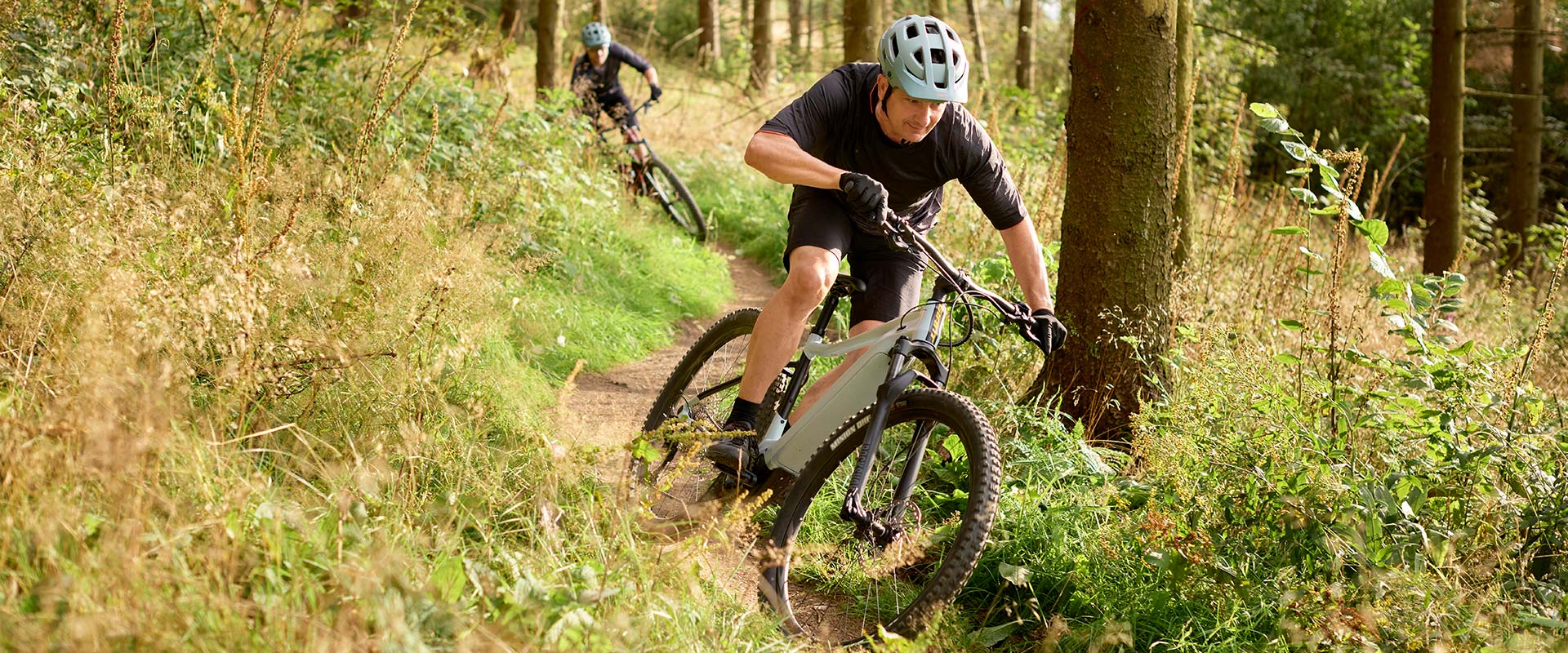 Kør på hårde veje, stier eller singletrack med kraft og kontrol. Denne nye off-road E-Bike hjælper dig med at overvinde bakker og udfordrende terræn på en helt ny måde.
Højdepunkter
The all-new Fathom E+ Pro helps you conquer hills and challenging terrain in a whole new way. New this year is the EnergyPak Smart Compact 625 battery. This hardtail is specially designed for balanced, stable handling with its 29-inch wheels. The SyncDrive Pro motor gives you 360 percent tunable power, and you can adjust it exactly the way you want.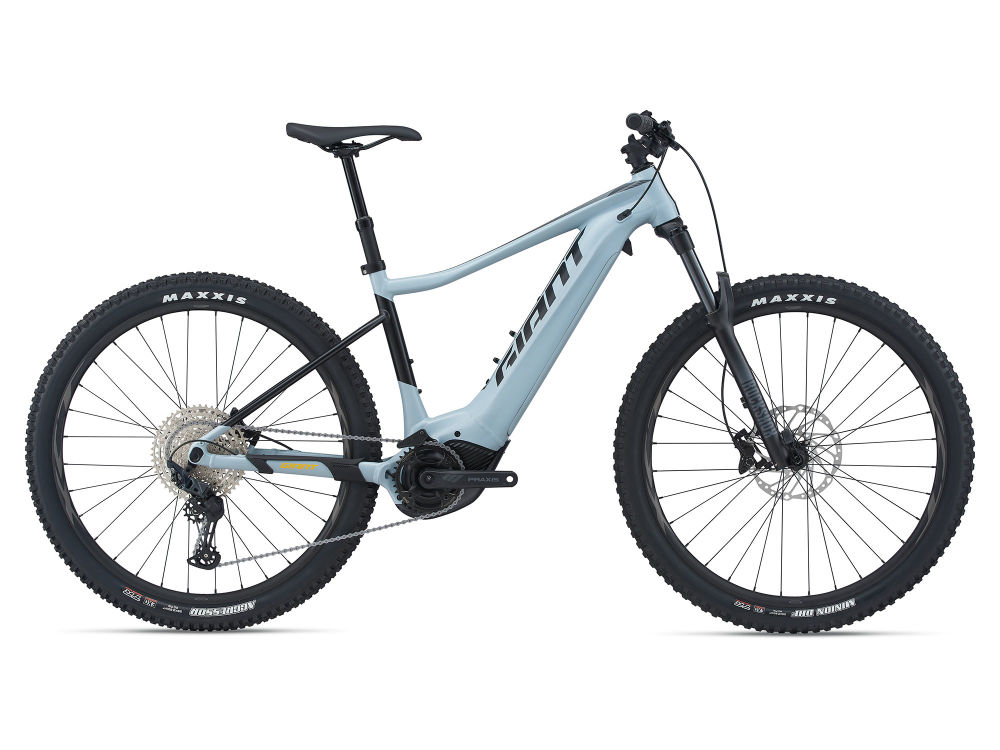 Galleri
Selecting any of the image buttons will open a larger image gallery with image descriptions
Teknologier


ALUXX SL Aluminum Technology
Dette moderne aluminiumsmateriale er overvejende lavet af 6011-legering og leverer det bedste styrke-til-vægt-forhold. Rammesættet har også unikke svejseteknologier til en højtydende kørekvalitet.


Energypak
Giants nyeste EnergyPak-batterisystemer har strømlinede design, der er integreret med elcyklen for en slank og moderne profil. Giant elcykler tilbyder flere forskellige EnergyPak muligheder, herunder EnergyPak Smart og EnergyPak. Hver enkelt er designet til at optimere oplevelse for en bestemt kørestil.

Hybrid Cycling Technology
Hybrid Cycling Technology er et system, der kombinerer elektrisk strøm med menneskelig kraft til at producere en smart, naturlig og kraftfuld elcykel køreoplevelse. Det er en integreret gruppe af teknologier, der omfatter vores RideControl styreenhed, EnergyPak batterisystemer og SyncDrive motor. Du kan finde flere oplysninger i nedenstående link.


Smart Assist
Alle SyncDrive-motorer har Smart Assist-teknologi, som justerer hjælpen, så den passer til rytterens behov. Ved at bruge oplysninger fra flere sensorer bruges både rytterinput og terrænfeedback til at bestemme den optimale mængde pedalhjælp. SyncDrive er det eneste elcykelsystem, der udnytter både rytterinput og terrænfeedback. Det giver dig en jævn, naturlig køreoplevelse med rigelig kraft, når du har brug for det, samtidig med at du sparer strøm, når du ikke har brug for så meget.

SyncDrive Pro
SyncDrive Pro drevet af Yamaha er designet til krævende præstationer på elcykel. Motor er tunet af Giant for at gøre den mere kraftfuld og producere en præstationsorienteret kørestil. Den lette, kompakte SyncDrive Pro-motor bruges primært på Giants højtydende modeller og leverer maksimalt 80 Nm.


Tubeless System
Færre flade dæk. Større trækkraft. Mindre rullemodstand og en mere jævn og hurtigere kørsel. Giant's Tubeless System gør det lettere end nogensinde at opleve alle disse fordele.
Sorry, no bike models for this series available in this country or region