Chunky Rock Gardens, Wurzeln und technische Anstiege. Dieses kraftvolle Trailbike passt sich dem Gelände an und gibt dir Vertrauen und Kontrolle auf allen Arten von Singletracks.
Highlights
Engineered to help you ride faster and smoother on the toughest trails, this versatile trail bike has a lightweight, strong and stiff aluminum chassis with 29er-specific geometry. Updated Maestro rear suspension delivers 135mm of active rear travel that pairs perfectly with a 150mm fork. The Advanced Forged Composite rocker arm has a flip chip that allows you to adjust frame geometry. Choose steeper or slacker headtube/seattube angles and either a 30mm or 40mm bottom bracket drop to adjust the handling for your riding style and terrain.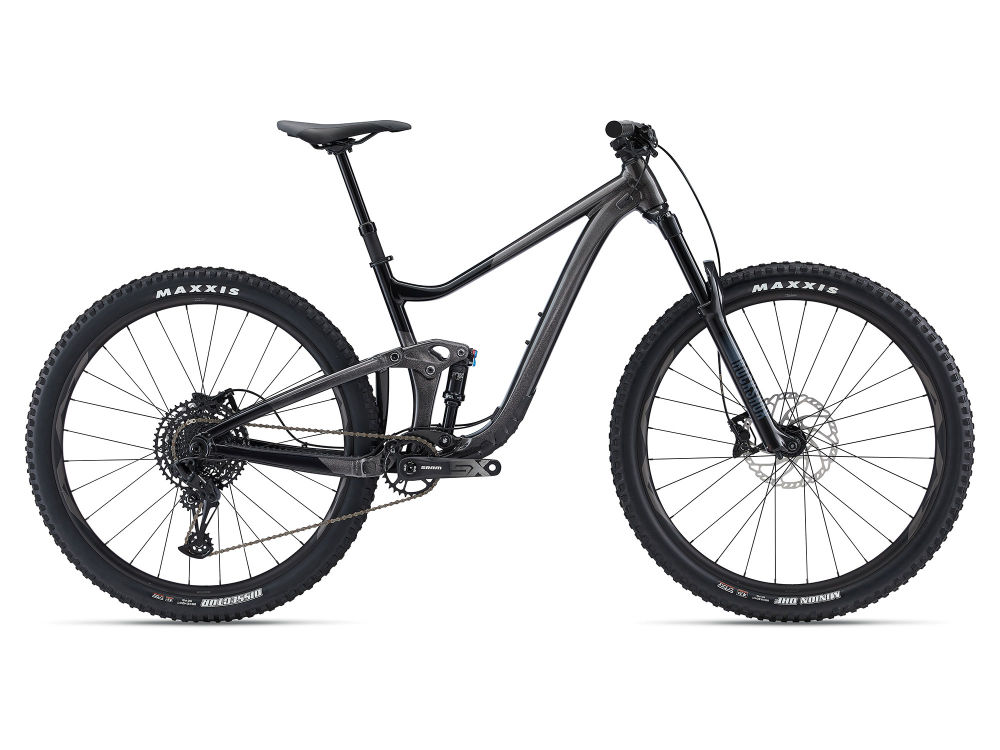 Galerie
Selecting any of the image buttons will open a larger image gallery with image descriptions
Technologien

Advanced Forged Composite Technologie
Mit diesem Hochdruck-Formverfahren werden Komponenten mit komplexen Formen produziert, die leichter und robuster sind als Teile aus Aluminium oder Standarad-Composite. Der Schlüssel zur Advanced Forged Composite-Technologie ist eine multidirektionale Carbon-Konstruktion und ein innovatives Formverfahren, bei dem extremer Druck eingesetzt wird.

ALUXX SL Aluminum Technologie
Das Hochleistungsmaterial besteht überwiegend aus 6011-Aluminiumlegierung für ein hervorragendes Steifheit-Gewichtverhältnis.

Flip Chip - Maestro
Der Flip-Chip ermöglicht es dir, die Geometrie deines mit Maestro ausgestatteten Mountainbikes schnell anzupassen, um besser zu wissen, wie und wo du fährst. Er ermöglicht es dir, den Winkel des Steuerrohrs/Sitzrohrs und die Höhe des Tretlagers über exzentrische (versetzte, zweistufige) Hardware zu ändern, die sich am oberen Kipphebel befindet.

Maestro Suspension Technologie
Vier strategisch positionierte Drehpunkte und zwei Anlenkungen erzeugen zusammen einen einzigen schwimmenden Drehpunkt für das aktivste, effizienteste und unabhängigste Federungssystem auf dem Trail.

OverDrive
Der Original-Oversized-Gabelschaft von GIANT. Für Lenkpräzision gebaut, liefern die extragroßen Steuersatzlager (1 1/4" unten, 1 1/8" oben für die Straße, 1 1/2" unten und 1 1/8" oben für Mountain) und der konische Gabelschaft optimale Steifigkeit im Vorderbau.

Tubeless System
Weniger Pannen. Bessere Traktion. Geringerer Rollwiderstand. GIANT'sTubeless System erleichtert die Montage und sorgt für extra Fahrspaß.