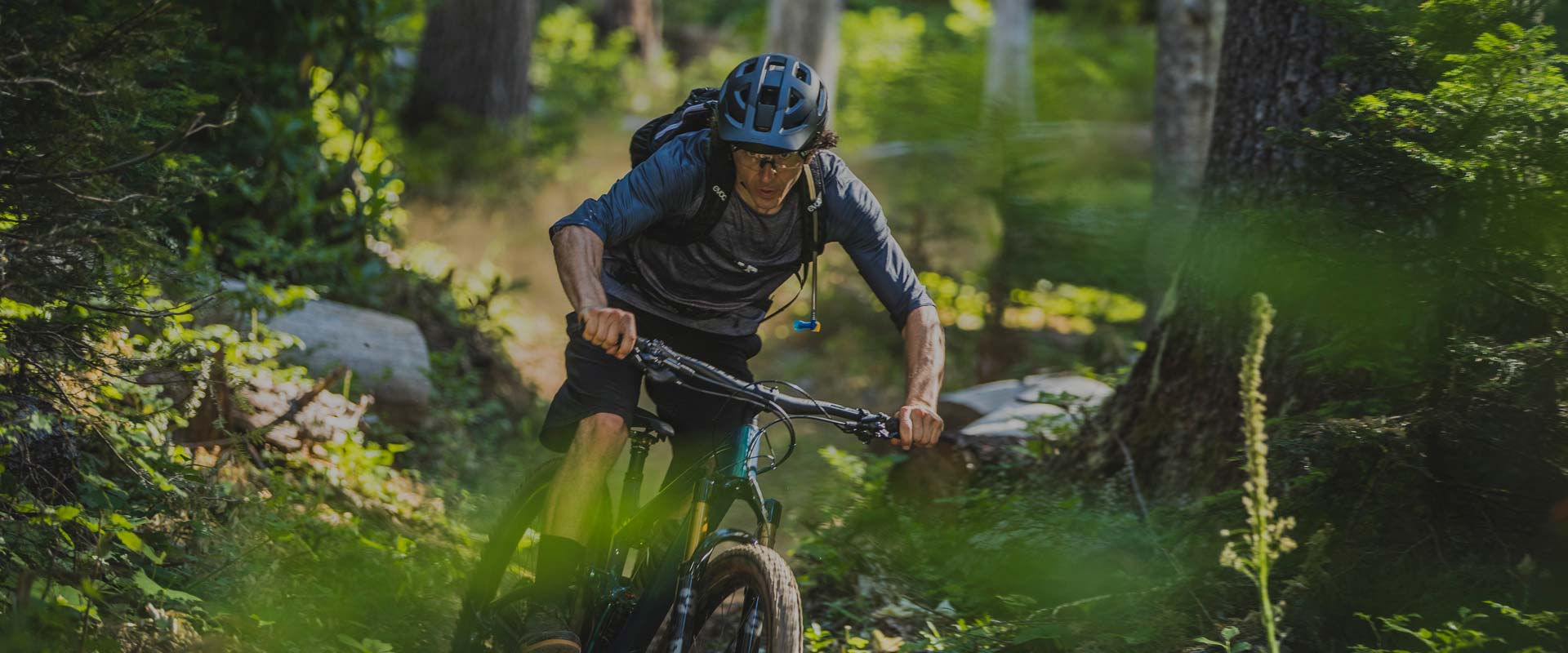 Highlights
Awarded a five-star rating by the world-famous Virginia Tech Helmet Safety Lab, the Rail SX features an integrated MIPS Brain Protection System and a lightweight, 20-vent design to keep you safe, comfortable and in control when you're pushing limits on trail, enduro or all-mountain terrain.

Technologien

Mips
MIPS ist ein patentiertes Kopf-Schutzsystem, das die Rotationskräfte bei schrägen Stosseinwirkungen verringert, die das Gehirn in Mitleidenschaft ziehen können. MIPS ahmt den Schutz des Gehirns im Schädel nach, indem es eine bewegliche Schicht zwischen Kopf und Helm einfügt. Die MIPS-Technologie hat keinen Einfluss auf andere Eigenschaften des Helms wie Design und Komfort.

TransTextura™
Die Permanent Denier Gradient Transfer-Technologie nutzt kapillare Vorgänge, um Flüssigkeit von der Haut in die Gewebeoberfläche aufzusaugen und so Verdunstung und schnelles Trocknen zu ermöglichen.

Virginia Tech 5 Star Rating
In Zusammenarbeit mit dem Insurance Institute for Highway Safety hat die Virginia Tech insgesamt 128 Fahrradhelme nach dem STAR-Bewertungssystem bewertet. Bei den Aufpralltests für Fahrradhelme wird die Fähigkeit eines Helms bewertet, die lineare Beschleunigung und die Rotationsgeschwindigkeit des Kopfes zu verringern, die sich aus einer Reihe von Stößen ergeben, denen ein Radfahrer ausgesetzt sein könnte. Helme mit mehr Sternen vermindern das Risiko einer Gehirnerschütterung bei diesen Stößen im Vergleich zu Helmen mit weniger Sternen. Lesen Sie mehr.
Fotos
Selecting any of the image buttons will open a larger image gallery with image descriptions