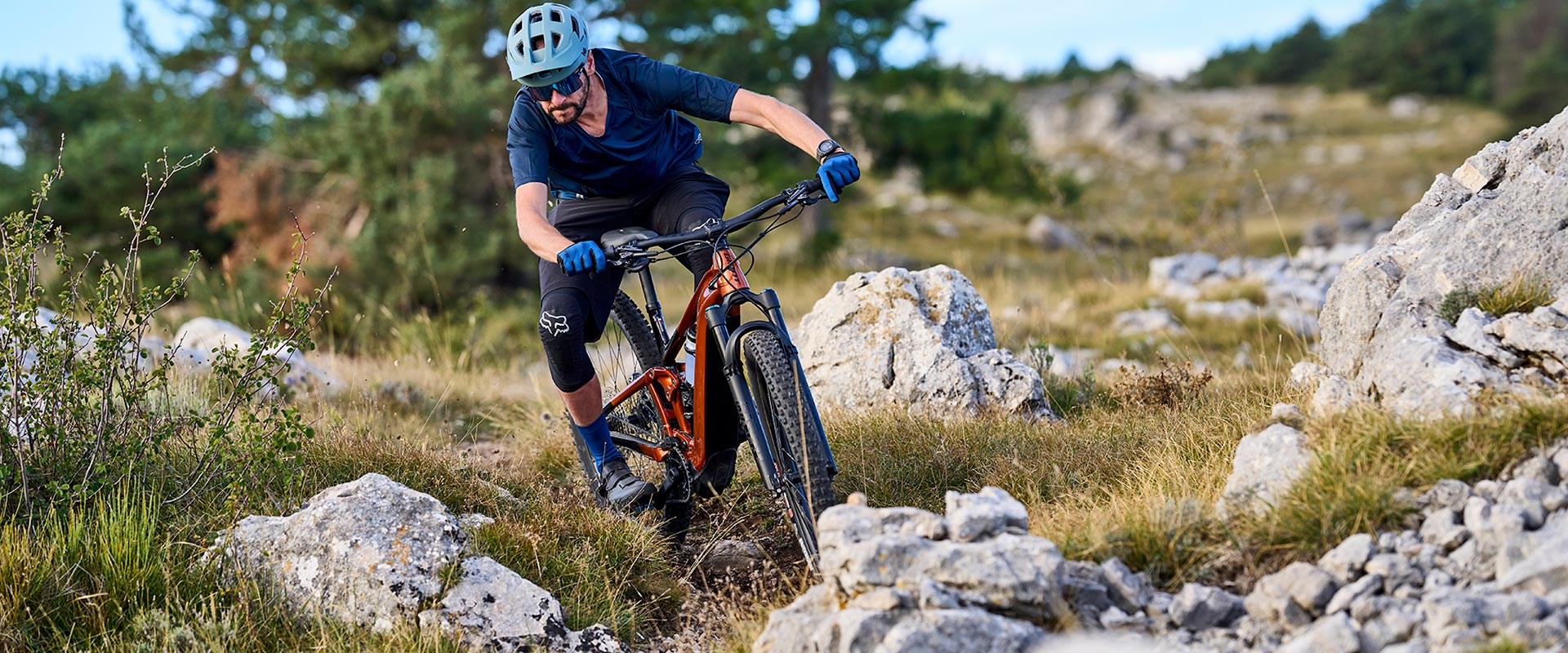 EINE NEUE ART VON TRAILBIKE, DAS KRAFT, LEISTUNG UND SPASS MITEINANDER VERBINDET. DER LEICHTE CARBON-RAHMEN, DIE KOMFORTABLE FEDERUNG UND DIE NEUE MOTORENTECHNOLOGIE SORGEN DAFÜR, DASS DU NIE WIEDER AUFHÖREN WILLST ZU FAHREN.
Highlights
Der neue SyncDrive Pro2 Motor liefert ein Drehmoment von 85 Nm, damit du die Möglichkeit hast, die Trails so zu fahren, wie du es willst. Der Alu-Rahmen verfügt über 140 mm Federung hinten (und 150 mm vorne) und einen Flip-Chip, mit dem mit dem du die Rahmengeometrie anpassen kannst. Ein RideControl Go-Knopf am Oberrohr ermöglicht ein einfaches Ein- und Ausschalten und das Umschalten zwischen den Leistungsmodi. Ausserdem kann der RideControl Ergo 3 Controller auf der linken oder rechten Seite des Lenkers montiert werden.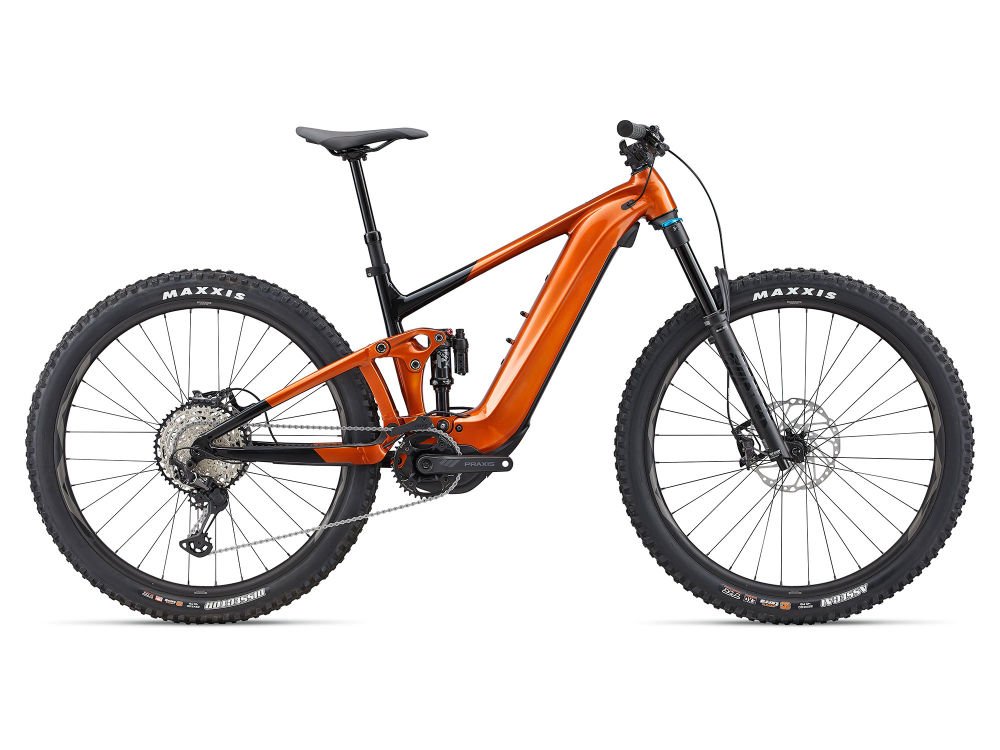 Fotos
Selecting any of the image buttons will open a larger image gallery with image descriptions
Technologien

ALUXX SL ALUMINUM TECHNOLOGIE
Das Hochleistungsmaterial besteht überwiegend aus 6011-Aluminiumlegierung für ein hervorragendes Steifheit-Gewichtverhältnis.

Energypak
Die neuesten EnergyPak-Akkusysteme von GIANT zeichnen sich durch ein stromlinienförmiges Design aus, das in das E-Bike integriert ist und so ein schlankes und modernes Profil bietet. GIANT E-Bikes bieten mehrere verschiedene EnergyPak-Optionen, darunter EnergyPak Smart und EnergyPak. Jede davon wurde entwickelt, um das E-Bike-Erlebnis für einen bestimmten Fahrstil zu optimieren.

HYBRID CYCLING TECHNOLOGIE
Hybrid Cycling Technology beschreibt das System, elektronischen Antrieb mit menschlicher Kraft zu verbinden, um allen Fahrertypen die Möglichkeit zu geben, GIANT E-Bikes zu erfahren.

RideControl Ergo 3
Dieses aktualisierte Steuersystem verfügt über unauffällige Tasten, die in die Lenkergriffe integriert sind. Du kannst die Drei-Tasten-Bedienung auf der linken oder rechten Seite anbringen, um die Leistungsmodi einfach zu wechseln. Du hast auch die Möglichkeit, eine zweite Steuerung auf der anderen Seite hinzuzufügen. Mit der RideControl App kannst du es nach deinen persönlichen Vorlieben konfigurieren.

RideControl Go
RideControl Go ist für die Premium-E-Bikes von GIANT erhältlich und verfügt über eine in das Oberrohr integrierte Mehrzwecktaste. Farbige LEDs ermöglichen es Ihnen, den Leistungsmodus vom Oberrohr aus zu wechseln und den Lenker sauber zu halten. Die Leuchten zeigen auch den Batteriestand und den Unterstützungsmodus an.

Smart Assist
GIANT's neue PedalPlus 6-Sensor-Technologie wird in der SyncDrive Life Motortechnologie verwendet und verfügt über einen zusätzlichen Neigungssensor und Beschleunigungssensor. Während die PedalPlus 6-Sensor-Technologie Neigungen erkennen kann, bietet sie auch eine automatische Smart-Support-Modus-Funktion, die dem Fahrer ein müheloseres Fahrerlebnis ermöglicht. Diese neue Sensortechnologie berechnet die Größe des Drehmoments, der Trittfrequenz, der Steigung und der Geschwindigkeit und bestimmt auf Grundlage dieser Berechnungen die Menge an Motorleistung, die der Fahrer benötigt.

SyncDrive Pro
SyncDrive Pro powered by Yamaha ist für den Hochleistungs-E-Bike-Einsatz konzipiert. Giant hat den Motor abgestimmt, um ihn kraftvoller zu machen und einen leistungsorientierten Fahrstil zu erzeugen. Der leichte, kompakte SyncDrive Pro Motor wird vor allem bei Giant High-Performance-Modellen eingesetzt.