Focus is probably the right word I am looking for when it comes to mountain biking. Everything seems to fade like a dream when you focus hard enough. To tell you the truth I haven't the slightest memory of the roaring crowds of Manizales, Colombia during the 2018 Enduro World Series stop. I can tell you this though, I remember every piece of dirt, concrete slab, the way my bike handled, as I made my way down to the finish line of the first ever urban downhill stage in the EWS. I must have watched hundreds of videos prior to the event of that stage to help prepare myself.
A sudden nervousness came to me at the start line, but this was a different nervousness. My thoughts were "Man Tom, you're racing in the Enduro World Series! The top dog of all mountain bike races". With hands sweaty and heart beating like a mile a minute, the time slowly made its way down for my run. Remembering that course during practice was fairly easy but that nervousness was still there. When the time went to 2 seconds it was time for action. Pedaling into that first staircase section was a little scary, would I mess up at the start? Or would I mess up at some point of the race run? As I cleared the first set of stairs, "Focus" was the defining factor as I rode through the streets. All those worries and doubts went away, before I knew it, I crossed the finish line. Meeting my new friends at the bottom and celebrating the run was such a great time. Now for day two I thought, the real race was just about to begin.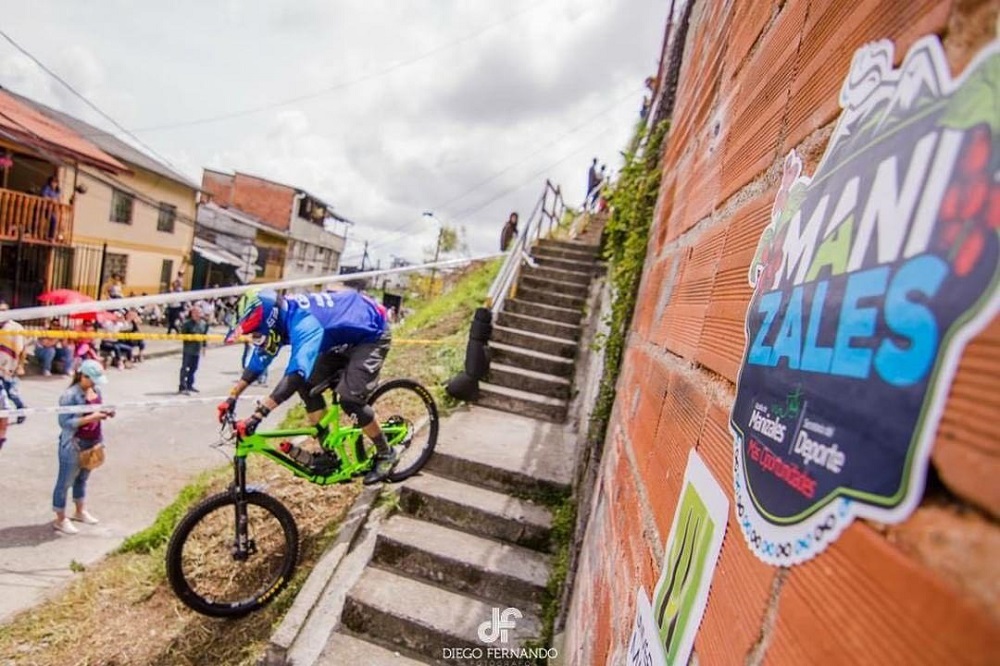 You know I haven't always been a mountain biker. It has only been in the last few years I decided to race period. Growing up in Saskatoon, Saskatchewan is quite the contrast compared to the big mountains I now live in. We have rolling hills and the riverside trails that are cross country oriented. So, you're probably thinking, how could this guy could compete in such a high level of competition? I guess you can say I have a lot of determination and will, and a little bit of craziness as my friends call it haha. I also come from English River First Nations, a Dene reservation in Northern Saskatchewan with a long history of the community being a stop for the Hudson's Bay Company. We are trapper and fisherman type of people, we live and thrive in wilderness.
Growing up like this has definitely had an impact on my life and the way I see things. Hard work is our way of doing things, from my forefathers to my parents. We've always had that part of ourselves imbedded into our souls. I learned it very well from my parents who committed our family into moving to the city. Dad went away for work week in and out and Mom studied university for teaching. Looking at them I knew they sacrificed a lot for my sister and I to live a better life. Living on the reserve, they knew our future would've been different. So, I take that hard work ethic to every single thing I do in my life. From finishing trade school and becoming a Journeyperson Automotive Technician to being a smart pitcher for my softball team. Biking would be just another thing in my line of trying things and working hard to be good at it.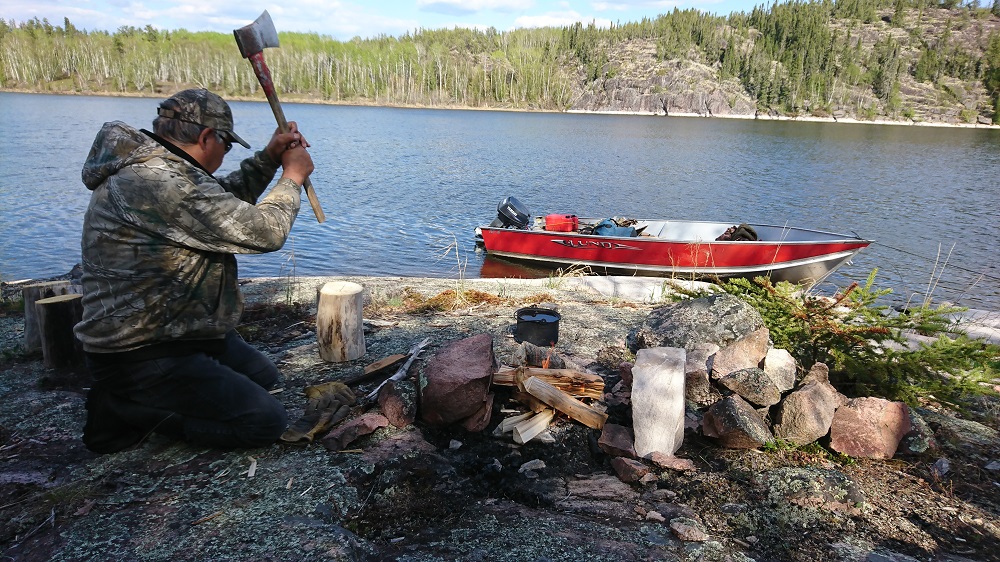 Riding bikes around Saskatoon is like any other city riding. Started myself riding BMX and later moving to hardtail mountain bikes in the later years. Most of my riding buddies were into the street scene so I enjoyed riding down staircases and jumping over obstacles. My fascination of bikes grew into an obsession as I rode. Always pushing myself to be better and copy the pros on tv, which didn't end up as well. I also started my weekly window shopping at my local bike shops in town. Soon the workers there started to notice to me, they greeted me as one of their own.
The friendly and inviting environment of the place made me feel at home. Not long after that I found myself getting an interview for a bike mechanic position. It was a weird time in my life when I was over half way through my apprenticeship program and was getting tired of it. I was in the middle of looking for automotive jobs when my dream job appeared. While on vacation to Banff Alberta, I stopped into a small ski and bike shop called Soul Ski and Bike. Little did I know at the time it was affiliated with my favorite shop in Saskatoon called The Bike Doctor. I expressed my interest in being a bike tech but had no prior experience except for home wrenching. The owner told me he liked my interest but would need a proper interview and to show my skills before anything further were to happen. So back to Bike Doctor I went and had a several hour interview with the techs building and working on bikes. They were very impressed by my knowledge, so I was pretty much on my way to living in Banff by summer of 2014.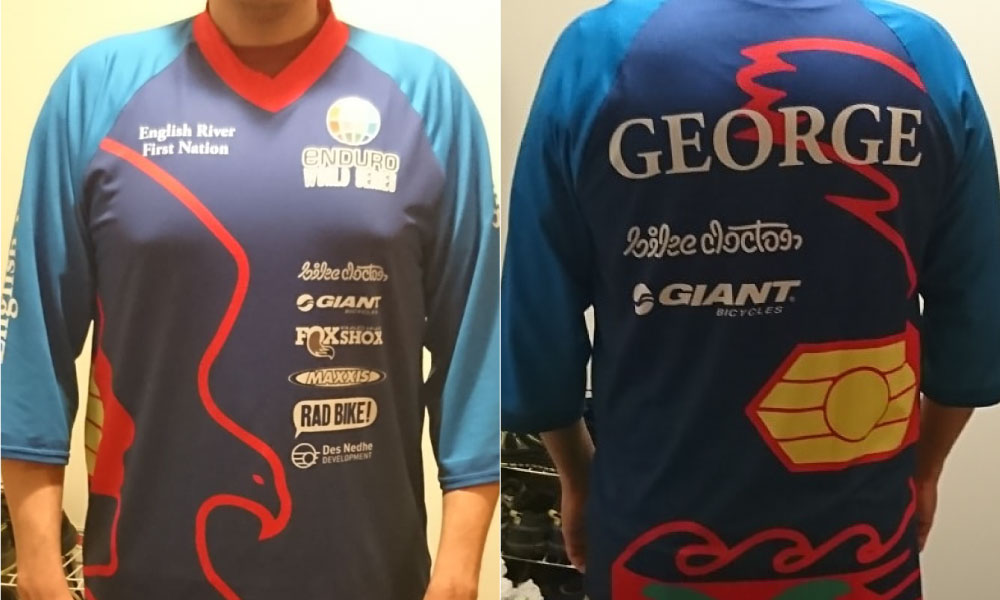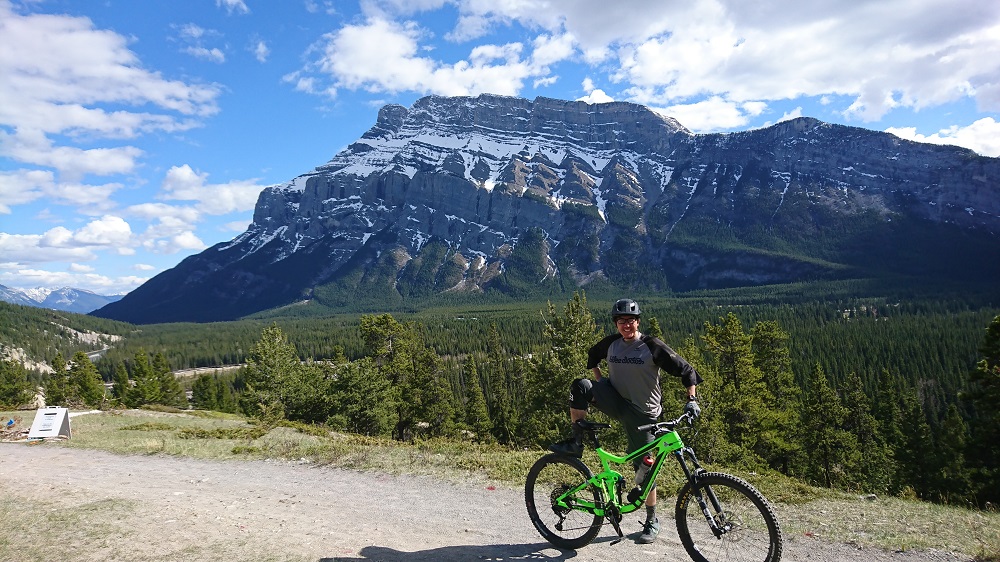 That summer living in the mountains is something I won't soon forget. Jumping from hostel to hostel, to meeting new friends. Living in another place other than Saskatoon was an eye-opening experience, I was hooked. That summer also brought the new discipline of trail riding. I was used to the low elevation changes on the Prairies, but the mountains were a new animal. Riding in the Bow Valley is about climbing mostly, and the occasional downhill. At an altitude of roughly 1400m (4593 ft), the area is if not the highest point of living in Canada. My average trail ride was exhausting and tough, especially following my friends. I was pretty rusty at the whole trail riding thing, not having the right bike and the equipment. I was riding around town with a 2010 Norco Empire 5 heavily modified for trail riding, not the ideal bike for around there. I bought the bike several years before as something I can use in mountain bike parks. My first time actually going to one is the infamous Whistler Bike Park. I've ridden there a few times before making the move to the mountains.
My passion for the mountains started ever since I was a kid. My family and I used to go on summer camping trips every year growing up. I think that's why my sister and I have such a love for the outdoors. Being exposed to that made me the person I am today. From then on, I decided I needed mountains in my life, even after I moved out of my parents house. Traveling to far distances wasn't an issue living on the prairies. The typical 8-hour drive, and more so heading to the west coast, is always a great time.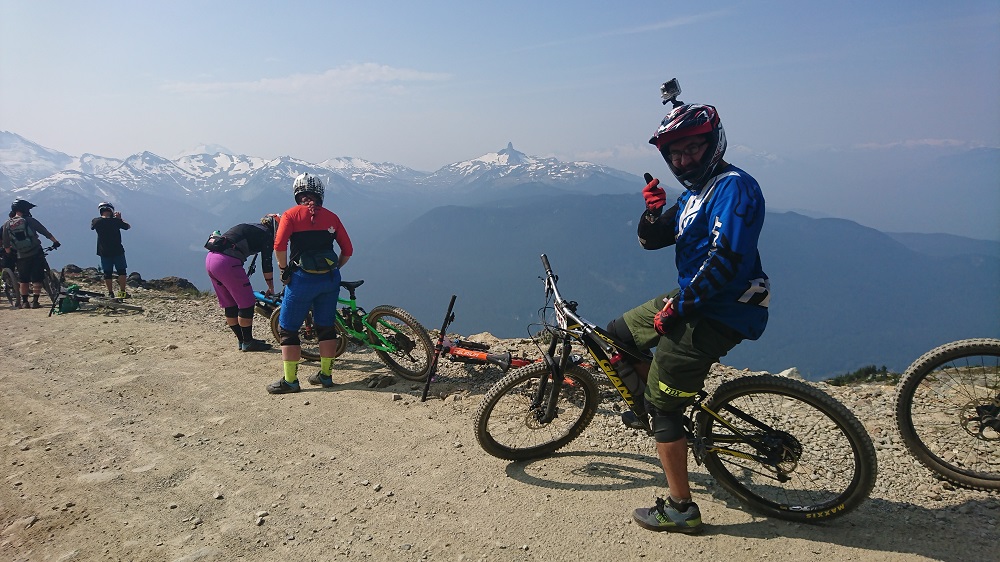 As my experience riding in the mountains grew, I wanted to try new things. Racing caught my eye but wasn't sure which discipline to do. Cross country was intriguing, but the skin-tight suits didn't suit my style. Road riding was a bit boring as I was getting comfortable riding rougher terrain. A buddy of mine told me this Enduro thing in Canmore, which is the town I now reside in. By then I had been riding a 2014 Giant Trance Advanced 2, perfect for Canmore trails. He told me about the format, and it was at the Canmore Nordic Center. CNC is probably my home town track if I was to have one. With a huge network of trails and a crew to maintain it. It's the perfect place to ride your bike with any skill level. I enlisted and practiced as much as I could not knowing how hard Enduro actually is. The day finally came to race but was a complete novice at it. A lot of falls and getting lost on the stages were common. The best thing I remember were the smiles on peoples faces I rode with. They were in the same boat as I was but the important thing on everyone's mind was the fun factor. I was addicted.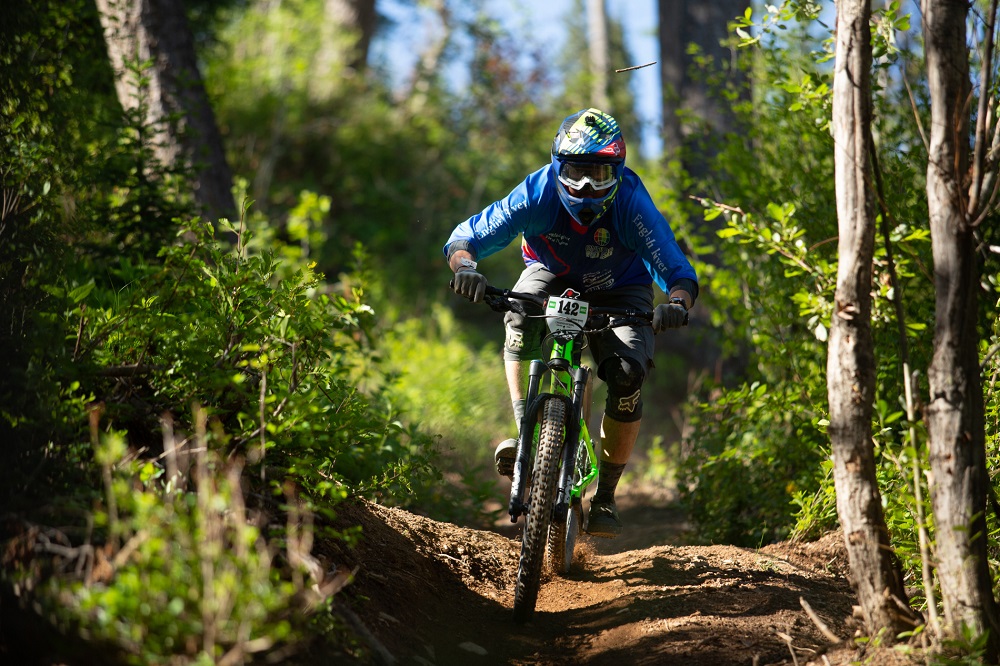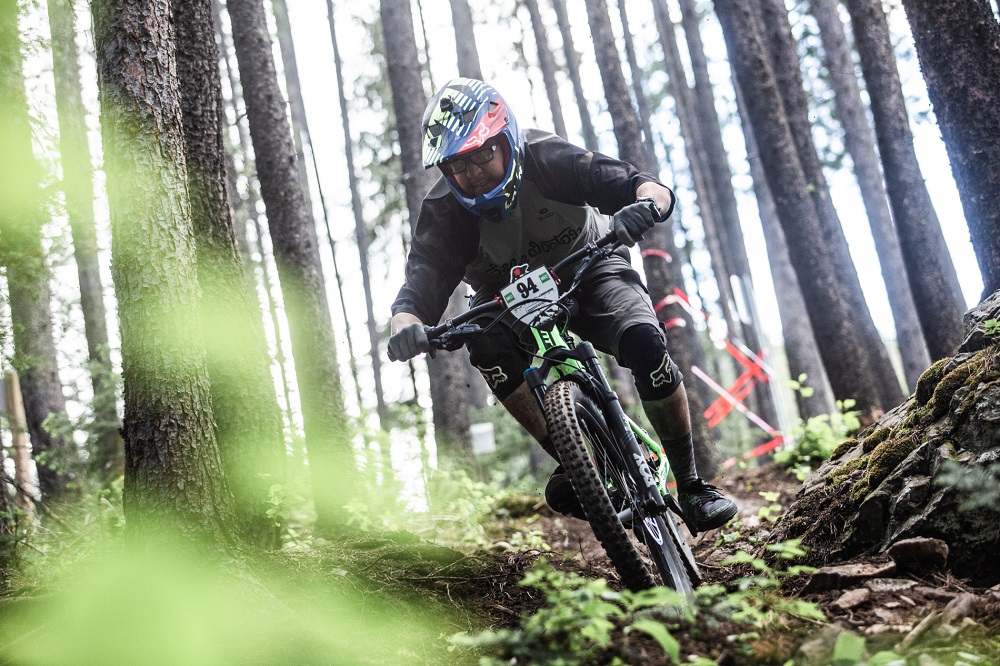 Racing mountain bikes brought out the competitive nature in me. I was soon known as the fun, trail, racer, ride anything type of dude. People recognized me on the trails and met so many other good friends doing that. From local bike shops in town to the Enduro scene, people started to talk to me. They were fascinated to hear about which races I was planning or trips I was thinking of. I had finally found my belonging with this group of people. At the same time, I had permanently moved to Canmore working as an Automotive Technician for a small company. Life was moving pretty fast at that point, from working to riding bikes. Little did I know I was also suffering from depression and drinking. All this taken a toll on myself, family and friends. Living with mental illness is no joke as I found out the hard way. I was becoming reckless and destroying my social scene around me. I tried to deal with it the best I could, hiding a lot of frustration and anger I had. I pursued this Enduro thing into the following summer with an even bigger race.
My first Canadian National Enduro Series race in Crowsnest Pass intrigued me. 1800m of elevation gain and 50km of total riding, this would be the ultimate test of my competitive nature. Riding mountain bikes gave me the right focus I needed to battle my inner demons. What a better way to push your mind and spirit in a 6-8 hour race. It took everything in me to finish that race. Running on 2 hours of sleep did not help me in the least bit. After I finished, I felt an intense feeling of happiness and self accomplishment. I also decided after that race, I was ending my party days and drinking to pursue a healthier way of living. Not long after I was right back into the partying and drinking.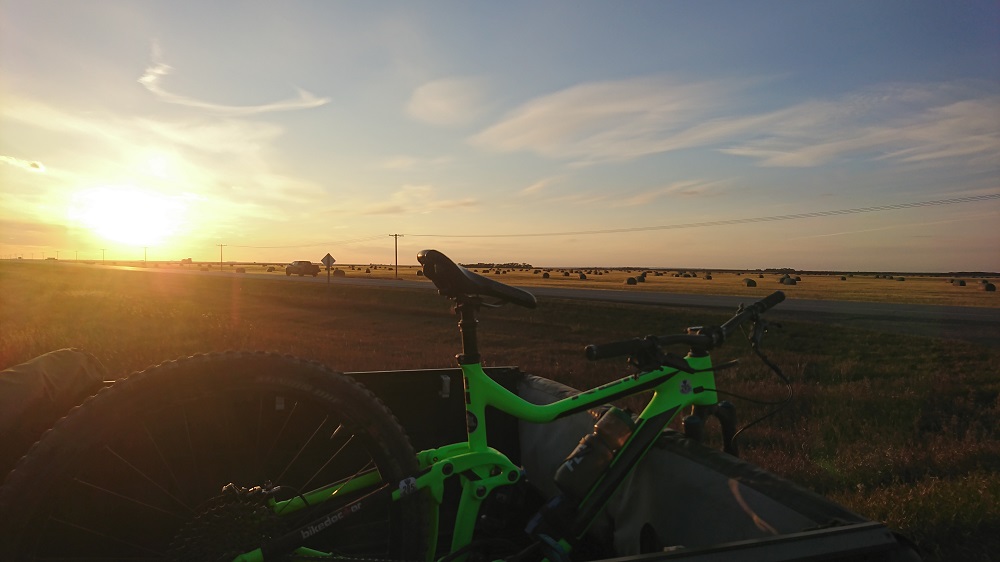 As summer drew to a close the rainy and gloomy fall weather appeared. Biking season came to an end and seasonal depression set in. I had loved my summer of racing so much I was finding ways to take the edge off. Steadily drinking and partying set in. All of this was about to change when my party lifestyle came crashing down. Ended up quitting my job and leaving Canmore for good was the mindset. Moved back to Saskatoon to help myself quit drinking for good. While at home I decided that I needed to keep this racing Enduro a habit. I enlisted in the Enduro World Series Lottery. It was a free entry with a very low chance of getting picked, or so I thought. The following December I received an interesting email from the EWS. I was picked for the lottery I entered. Was this a sign of some kind?
I usually like to say mountain biking saved my life, it's pretty much true. My fun-loving nature was back and I had something to prove. I had entered a few spots for the 2018 season but only one confirmed race, EWS Manizales, Colombia. I was ecstatic. Not only would I be able to race in another country but to prove myself on the world stage. I then enlisted people to help with this. This was the first time asking for financial help. My home reserve was happy to help, along with The Bike Doctor in Saskatoon. Bike Doctor hooked me up on their ambassador program with a new 2018 Giant Reign Advanced 1, or the green giant as I call it. This would be the first time I had a chance with a great bike. With only a few months of training left, preparation was key to trying this crazy event. I then moved back to Canmore for my winter training for the spring race.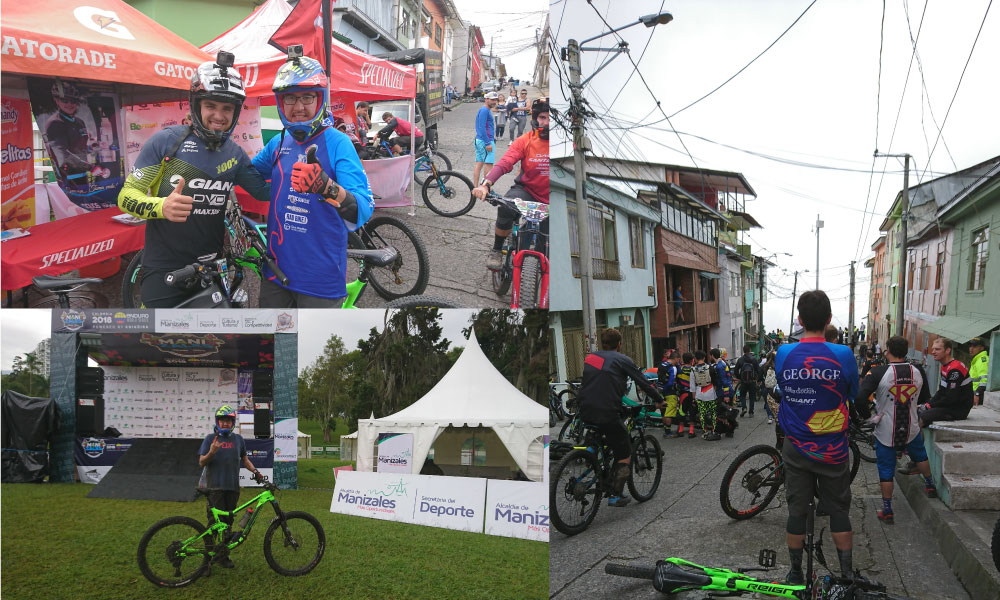 Day 2 of EWS Manizales would soon be considered the hardest Enduro race ever. After finishing the stage 1 course the rains came in. Friday's practice day was probably the only dry dirt we had seen for the entire event. Muddy carnage was the recipe for the following stages as the racers took to the course. After the first pedal up to stage 2, my spirits were high and ready to race. When it came for my race run, I found myself struggling the muddy course. The right tire combination I think was key to finishing. With a low rolling, low knobby rear tire, I found myself riding my bike with both feet off the pedals. I'm sure everyone else did the same but this was completely new. I must had fallen dozens of times with all my gear soaked in mud. The mental and physical strain of this kind of racing was getting to me. I pushed my bike up to stage 3 which had a lot of the wooden features built for the race. I pushed myself again to make it to the bottom in one piece. People were crashing and running into one another on course. I even remember a fellow Canadian rider running into me mid course. I then decided to pull myself out of the race as I wasn't having any fun. All of my friends I met finished the race which I was happy for. But I wanted to prove myself I can do these races. I also learned that day many people tried and failed to finish. I was pretty angry about it but was also happy to be done. Later that trip we planned on doing some touring of the country, seeing the sites and sounds. Not long after we made it back to Canada with many stories to tell.
This wasn't going to be the end I thought. I had made a deal with myself after Colombia on finishing races period. The following summer came and the Canadian Enduro Series was in full swing. Finished Crowsnest Pass, Panorama National Champs, Canmore Enduro, and last Whistler EWS Challenger. The Challenger was very fun race in which I failed to finish because of mechanical the year before. At last I was satisfied with my season and not looking back to my past faults. This fired me up for more racing to come. With the 2019 season fast approaching, my spirits are even higher. The goals are set higher for this year as I entered myself in the new Expert category and with two additional Enduro World Series races. EWS Whistler and Northstar are going to be a blast, along with Revelstoke, Crowsnest Pass and Panorama again. See you guys at the rounds this summer and remember to stay rad. Cheers.