My name is Ryan MacLean, I am 18 years old, and I race with Juventus Cycling Club in Edmonton, Alberta. In the past, I spent time racing mountain, cyclocross, and some road. Last year I went to my first cyclocross nationals in Sherbrooke, Quebec; where I raced my junior peers. I learned where some of my strengths lay and wanted to pursue it further. This year I put extra effort into cyclocross season and decided to go to all of the UCI cyclocross races in Canada (Sherbrooke CX, The Silver Goose and The Pan American Championships). I fared well at these races and had the opportunity to wear bib number one at our Canadian Championships in Peterborough, Ontario. After a successful Canadian cyclocross season, I was so stoked to learn that I was selected to be a part of the Canadian Cyclocross Team for the latter part of the European season.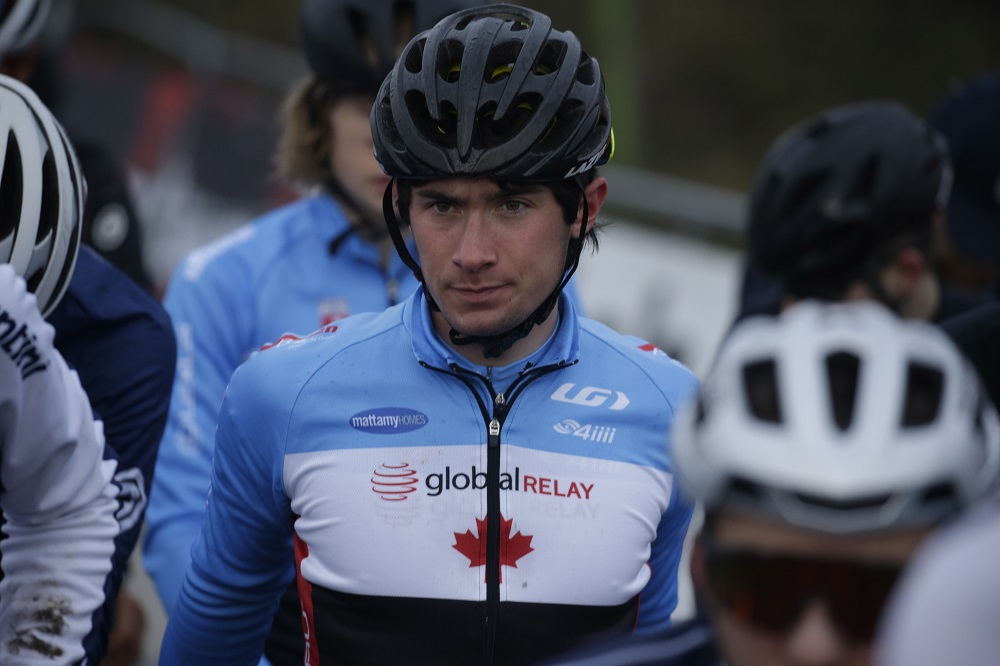 My six-week trip started on December 18th when I flew to Brussels, Belgium to participate in the Christmas Cross Camp. This was a two-week camp focusing on developing racers and showing us what the heart of cyclocross racing looks like. During those two weeks, we raced five World Class races all in a span of ten days, those races being: the Namur World Cup, Zolder World Cup, DVV Trofee Azencross Loenhout, Telenet Superprestige Diegem, and DVV Trofee GP Sven Nys. The end of the two-week trip left everyone exhausted and ready for some recovery. Some of the team travelled back to Canada, while others, including myself, were off to Girona, Spain.
The next leg of my trip was spent in beautiful Girona, Spain. For three weeks eight athletes, including myself, trained under the guidance of Michael Garrigan. This was the final training block before the World Championships which was a few weeks away. Before I even knew it those three weeks were up and it was game time again.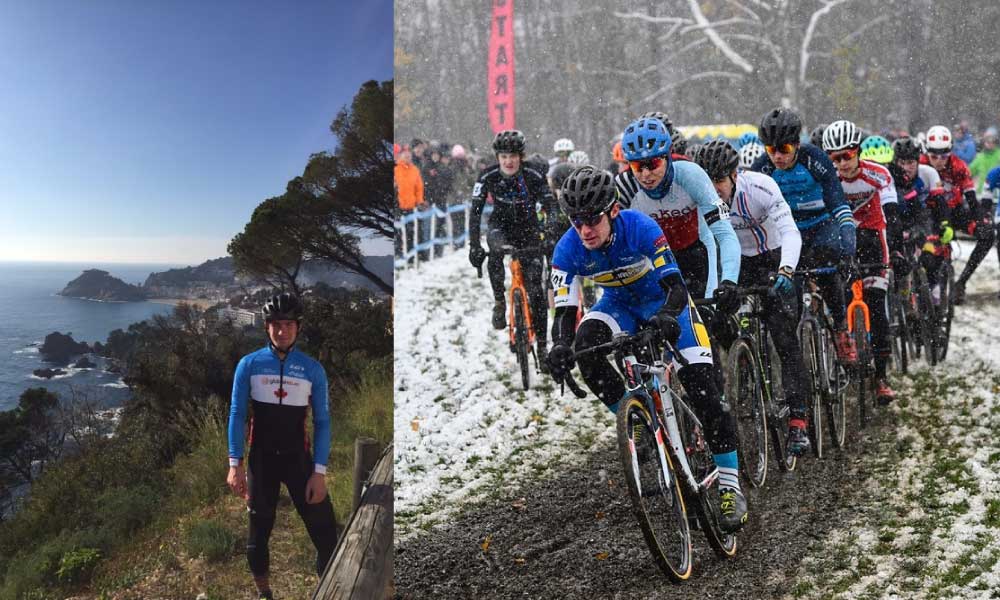 The Canadian team reassembled in Brussels before we left for the Netherlands for the final World Cup of the season. The Hoogerheide World Cup was fantastic, but the race didn't go as planned. Halfway through the race, I took a bad fall, hitting my head on a post. I finished the race feeling dazed and out of it. Upon closer inspection, my helmet had a big dent where the impact took place, and also a crack. This suggested the hit to my head was much more severe than I first thought. I spent the next week following concussion protocol not knowing if I'd be able to race the upcoming World Championships. I eased myself back into riding and still noticed some lingering symptoms. It was a tough call to make, but I decided not to race the World Championships because of my head injury. It was an unfortunate event, but at the end of the day, my health and safety take priority over a race. I spent the last days of my trip resting and recovering as the team prepared for Worlds. Although I could not race Worlds I still had an unbelievable trip with several other great races and learning experiences.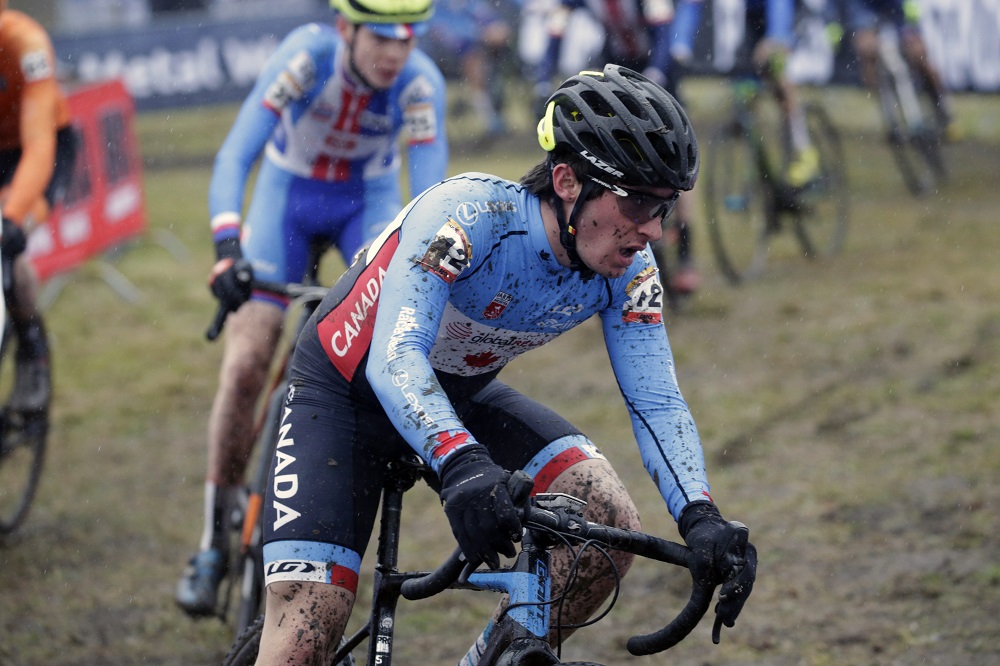 The experiences I had on this trip were truly amazing. This was the first time I had ever raced abroad; this was even my first time in Europe. To race and also witness the heart of cyclocross was genuinely incredible. The venues were beautiful, the fields huge, and the spectators came in the thousands! I couldn't believe the number of people at every single race; even weekday races saw herds of people coming to watch. What blew me away the most were the courses. Courses like the Namur World Cup were so technical they almost seemed like a mountain bike course. The variation between courses also surprised me. Namur was built almost like mountain course, and the Zolder World Cup was the complete opposite. Super fast with long straightaways, it almost reminded me of a road race. The race tactics also highlighted this, racing at Zolder involved mainly group racing. This variation and level of uncertainty at each race are what I believe what makes Cross so marvellous here. The cyclocross culture in Europe reminds me of American football or hockey culture in North America.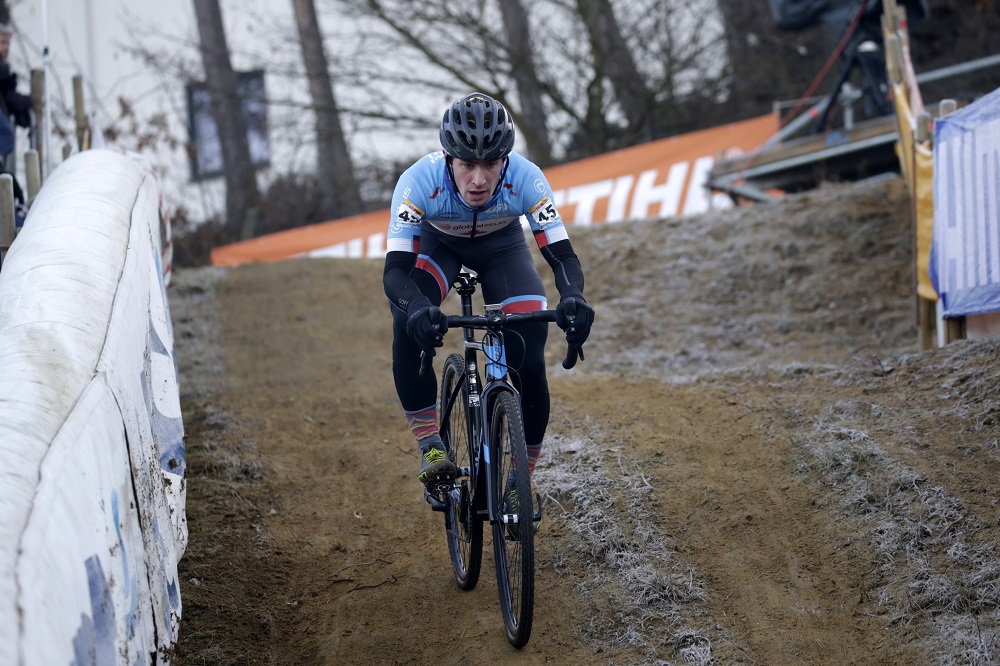 I have so many takeaways from this trip. As a racer, I learned so much. I believe cyclocross is so great because of the need to adapt and overcome during a race. From the courses, conditions (deep mud to bone dry), and tactics from other competitors. Also, problems that arise such as mechanicals and crashes. These things I had to overcome during races is what I believe developed me the most. They showed me how to stay calm and stick to my race plan even when everything is going wrong. This trip also helped teach me how to keep up my daily routines while away for extended periods of time. Over time and with each location move, I felt like I could overcome new distractions that challenged my focus. If there was one word I could use to describe what I took away from this trip it would be adaptability. I believe that to be a great athlete, you must be able to adapt. If you are not able or willing to, you will always struggle and be off your game when hardships arise.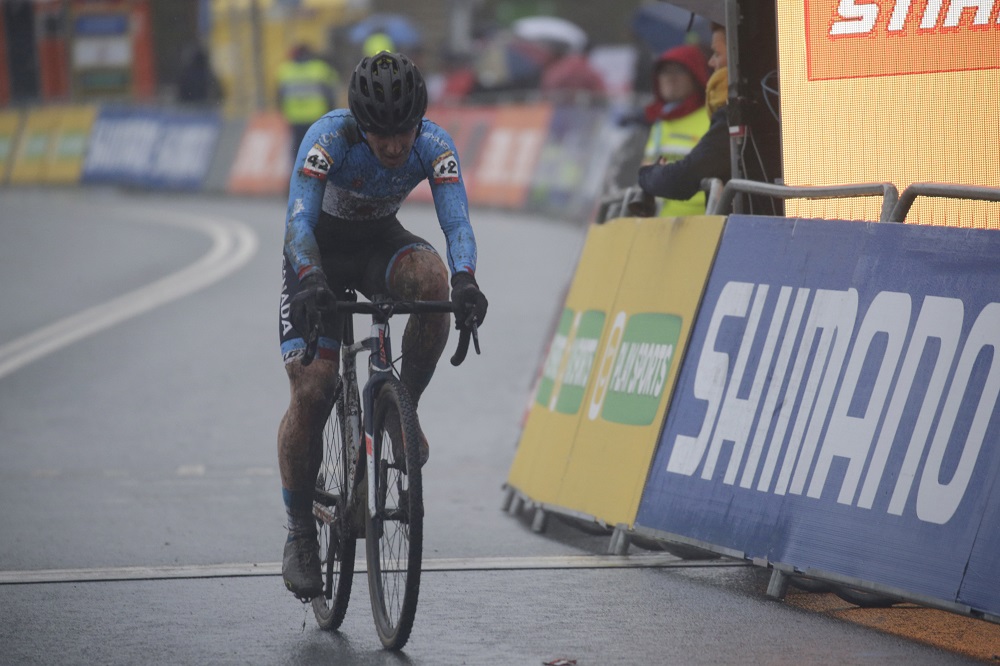 I am so grateful that I had this opportunity to go race in Europe. It has been a dream of mine since I started cycling to be able to represent my country at one of the highest levels in the sport. To be able to work and ride with some of Canada's best was truly inspiring and motivating. I want to thank everyone who has helped me achieve this goal. To Cyclocross Canada for giving me the opportunity to race in Europe. To Juventus, my coaches, family, and Alberta's cycling community who have helped me over the years. Also, Giant Bikes Edmonton and Giant Canada for all their support. I can't wait to take what I have learned and carry this momentum into next season!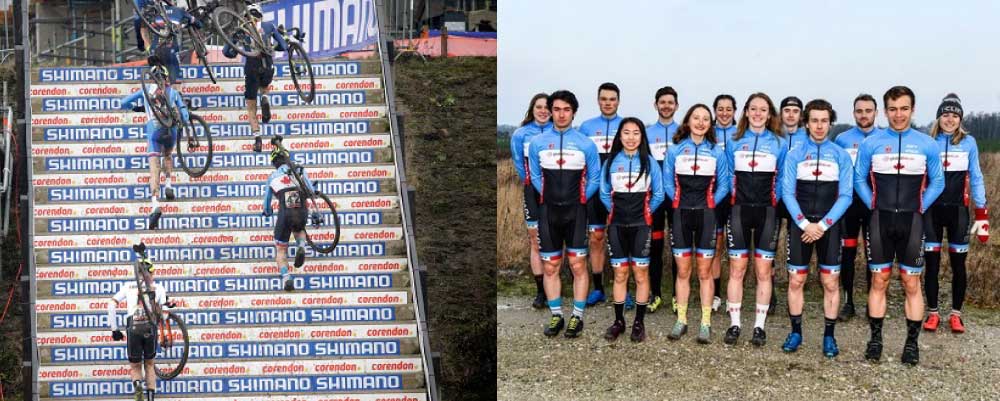 Photos by: Anton Vos, Ryan Maclean, Canadiancyclist.com