When everything on the trail is running smoothly, you are said to be "Dialed In". This is the project for up and coming riders and an experienced coach jumped onto last fall with a common vision. 
Talent is more than ever present on the Canadian East Coast. During Velo NB's last mountain bike season, more than 150 youth category cyclists were racing on a regular basis. For former National team coach and instigator of the project, Luc Arseneau, the answer was simple: We just need to "DIAL them IN" and bring them to the higher levels.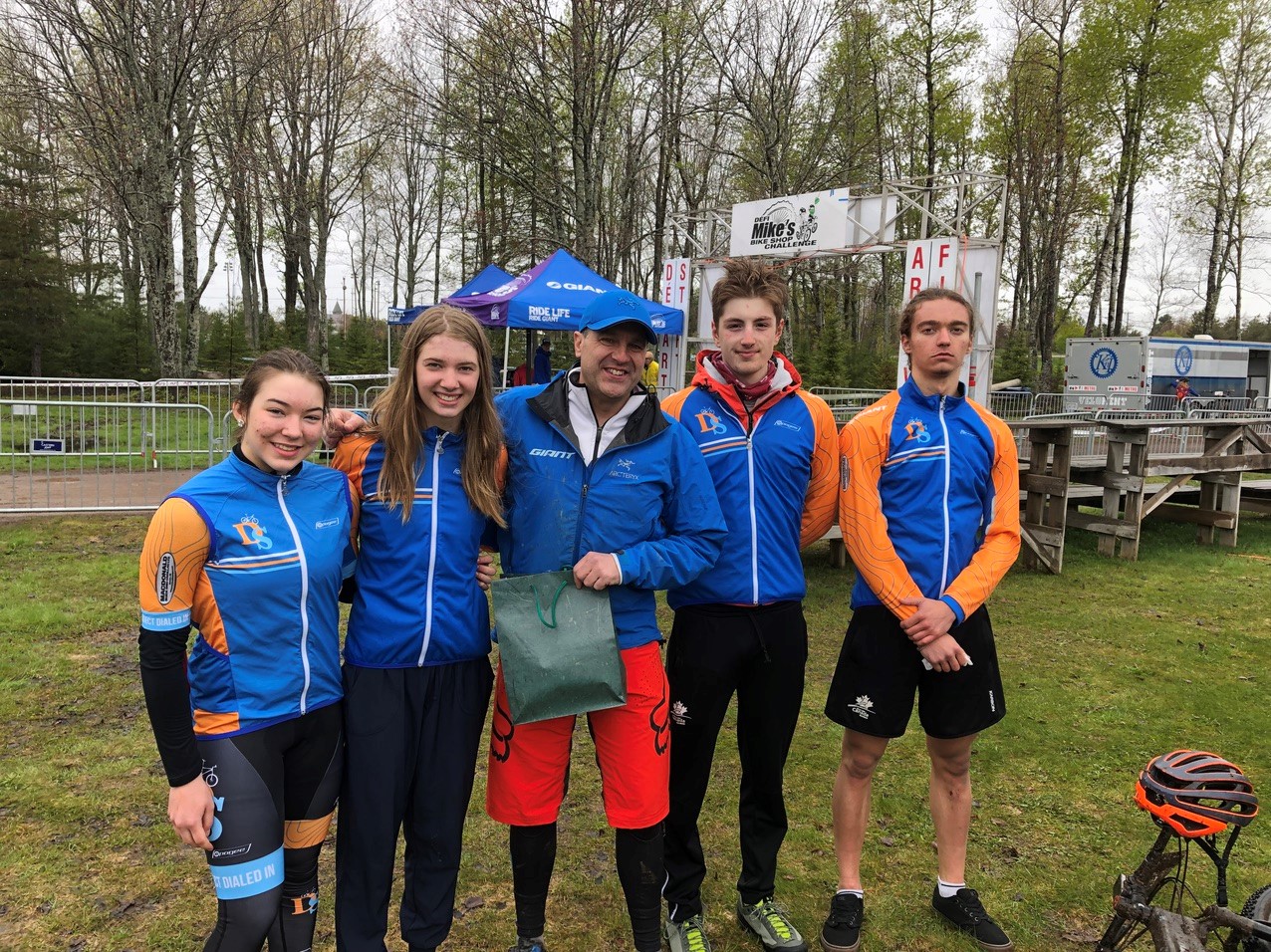 Not only are the numbers good, but the feeding system has never been so well supported. In 2015, cycling made a big come back to the Jeux de l'Acadie family in mountain biking. This, combined with the development of the New Brunswick Youth Team and the many Giant Sprockids programs, encouraged the establishment of many regional clubs and created a quick rise of the sport.  Most of these programs are helping riders all the way to the U17 categories. Another reason why PROJECT DIALED IN was so much needed in the region.
From these 150 plus young motivated riders, the four invited ones (for the first year) will thrive to get to the next step through the U19 and U23 categories. These six development years are key to serious riders. This is why Project Dialed In focusses on professional and centralized coaching and services, coming from many years of experience. Our goal is simple and complex: to develop a Mountain Bike program that will be medal competitive by the 2021 Canada Summer Games; and beyond.
Underpinning this vision is a committed Junior and U23 program for emerging talents. This new program allows the selected riders to grow and mature within a well-supported environment with world-class partners such as Giant Canada, Apogée-Sports and MacDonald Buick GMC Cadillac and many others.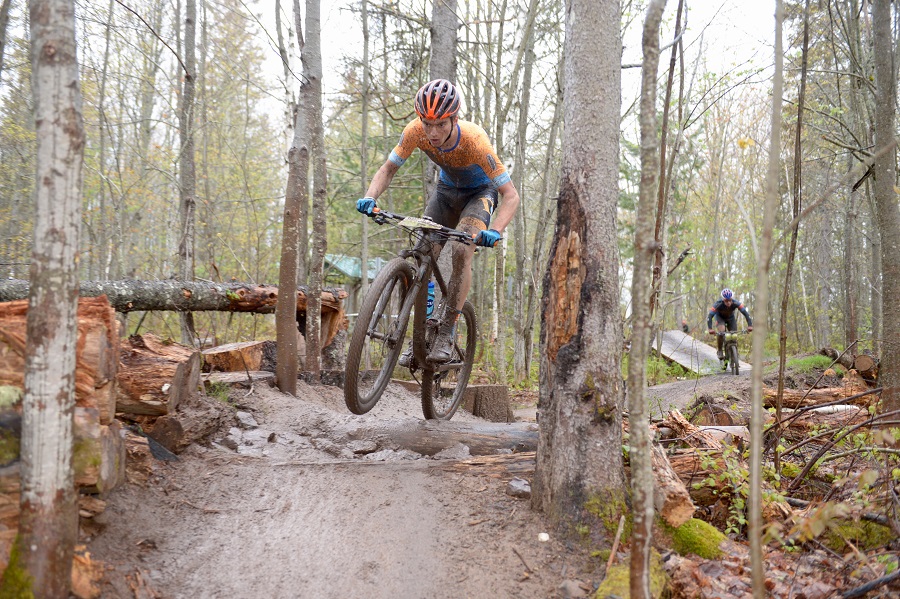 In 2019, the East Coast mountain bike scene is being transformed.
A Mountain Bike trade team opens up access to racing and partnership opportunities beyond those offered within the structure of a provincial team or a local club. In 2019, Project Dialed In supports four full time riders: Alexa Chassé (U17 - Edmundston, NB), Anthony Arseneau (U19 - Dieppe, NB), Ella Bragdon (U19 - Fredericton, NB), and Rémi Levesque (U19 - Edmundston, NB) are taking charge and challenged themselves to another level. These young athletes are committing to a year-round training and national racing program leading up to the ultimate goal: to be medal competitive by 2021; and more!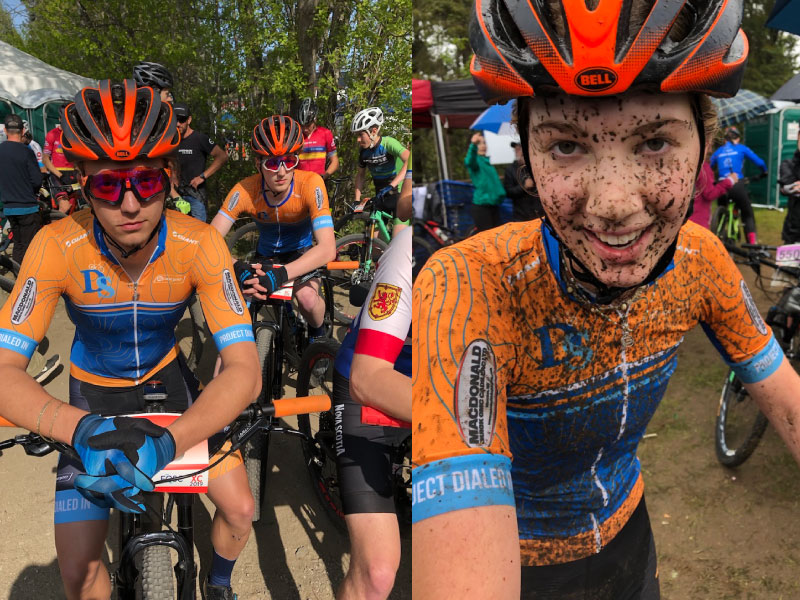 A strong program is required to support the mountain bike squad. This provides the physiological preparation they will need to deliver on the trails. In addition, it also offers these up and coming cyclists the best possible opportunity to develop a long-term professional career through a network of connections with national and trade teams.
"The trail will not always be easy for these young riders. These four mountain bikers are pioneers to what we want to build. They must break many barriers and transform many things for those who will be looking at joining Project Dialed In in the future. But they are determined, a number one quality for any cyclist. It helps and motivates them that we can already count on the support of great partners, such as Giant Bicycle Canada." mentions Luc Arseneau.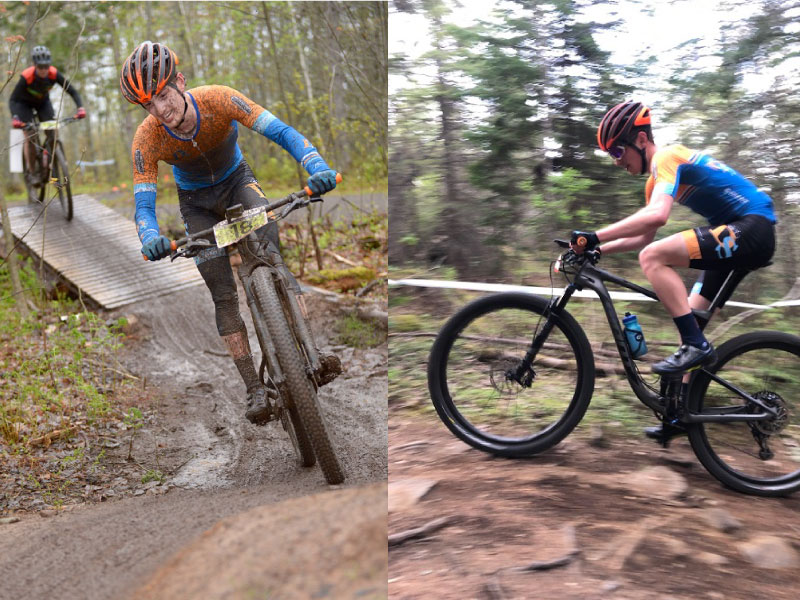 The best part is these young riders come from across New Brunswick and are supported and employed by their respective bike shops; Mike's Bike Shop in Dieppe, Radical Edge in Fredericton, and Jessome's Source for Sports in Edmundston. These Giant retailers provide the assistance needed in order to have perfectly tuned equipment… it is the foundation of a good performance. All riders are also little leaders in their communities with the Giant Sprockids program and are great examples to future mountain bikers.  
The objective is high, really high. But the initial foundations are being laid out for a bright future.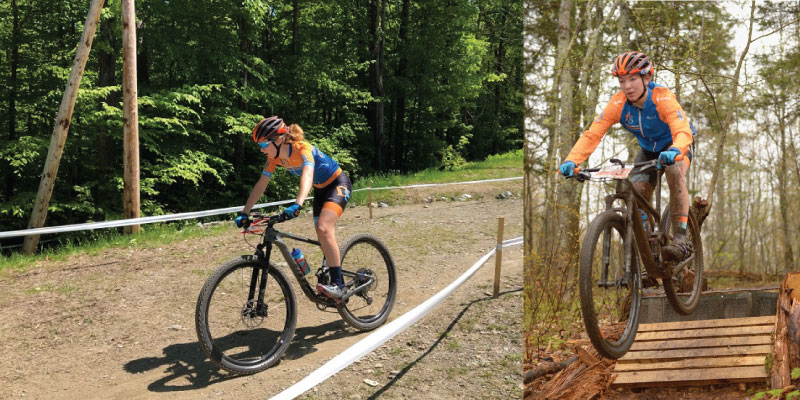 Photos By: Luc Arseneau, Don Ricker, Paul Jordan