"Congratulations, you've won the grand prize!" Normally when I see a variation of this phrase in my inbox I just hit the delete button. This time though, the sender was Zwift so I opened it up to learn I'd won the BikeRadar Training Camp Challenge by completing a challenge on Zwift. Lucky for me, it wasn't spam! As a Canadian and a dad of 2 (and with one more on the way!), I spend a lot of time riding indoors on Zwift. It's motivating, I can ride with my friends all over the world, and I can much more easily fit highly effective and efficient training sessions in than if I was to only ride outdoors! Zwift offers highly competitive environments that allow you to challenge yourself and push your training beyond what you've been able to achieve before. If you don't believe me, try surviving the first few minutes of a live Zwift race!
Every once in awhile Zwift gives prizes for completing a unique challenge built into the game. I entered this particular challenge by completing a few group rides on Zwift and by sending in a short video. Then I forgot about it until that email because nobody really ever wins these things, right!?
Any prize is great, but this one was incredible. First off, along with 5 other lucky winners, I'd be heading to Spain to ride with Ashleigh Moolman-Pasio, a legend in the women's circuit, at Rocacorba Cycling under the guidance of World Tour coach Kevin Poulton, long time pro Greg Henderson, and a legendary coach Matt Rowe. In Spain, we were given Powertap P2 pedals, Wahoo computers, LeCol kits, and the pro treatment. Next, we'd be sent back home to train for half a year on our new Tacx Neo2 trainers to get ready for the final portion of the prize, a trip to France to ride the L'Etape du Tour!
Spain with Rocacorba Cycling
Just a couple weeks after the email – in early December – I was flown to Girona with the other winners. The welcome was short and sweet and we quickly learned this wasn't your happy-go-lucky riding vacation. We were going to get worked. Within hours we were set up on indoor trainers to do an FTP test, a crazy experience when the coaches, along with Matt Stephens of GCN fame, are screaming at you to go harder.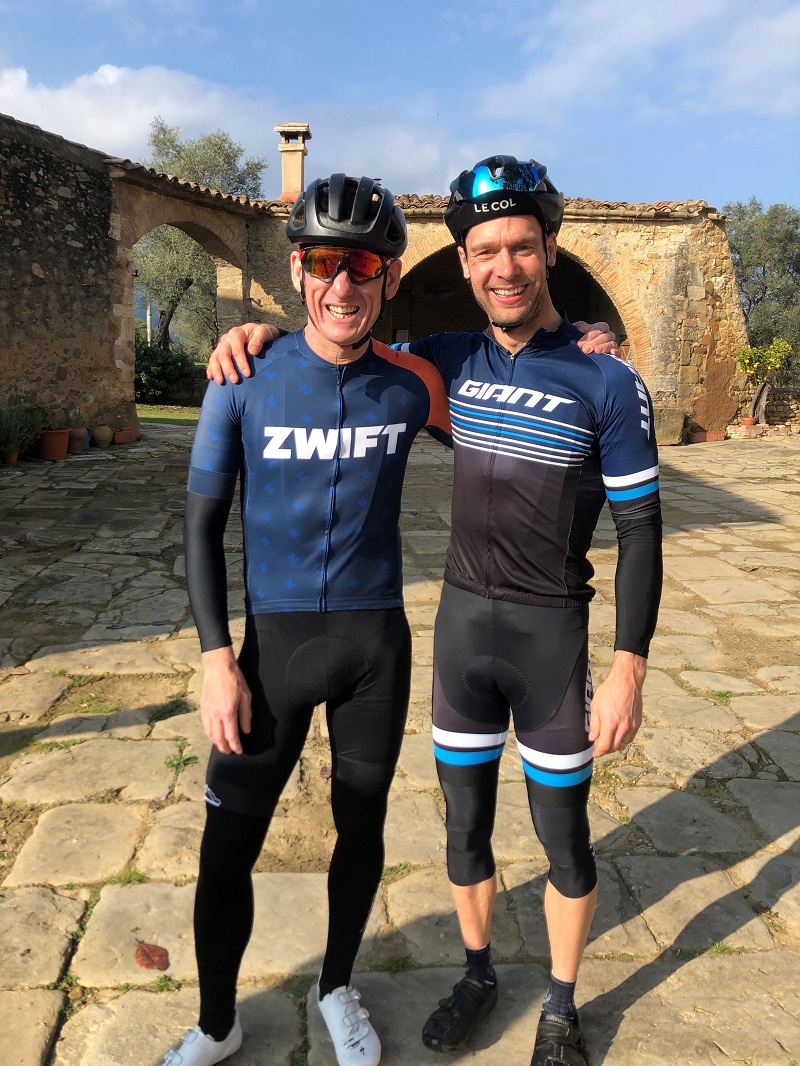 Each day at camp we did a structured indoor session followed by a longer session outdoors. If the focus was climbing, we'd do an indoor session mimicking the ramping up of a steep climb, and in the afternoon we'd go out and climb one of the legendary local climbs like Rocacorba or Mare de Deu del Mon. One of the highlights was the sprint day when we did sprint lead-outs for coach Hendy who made his living sprinting in the Tour de France.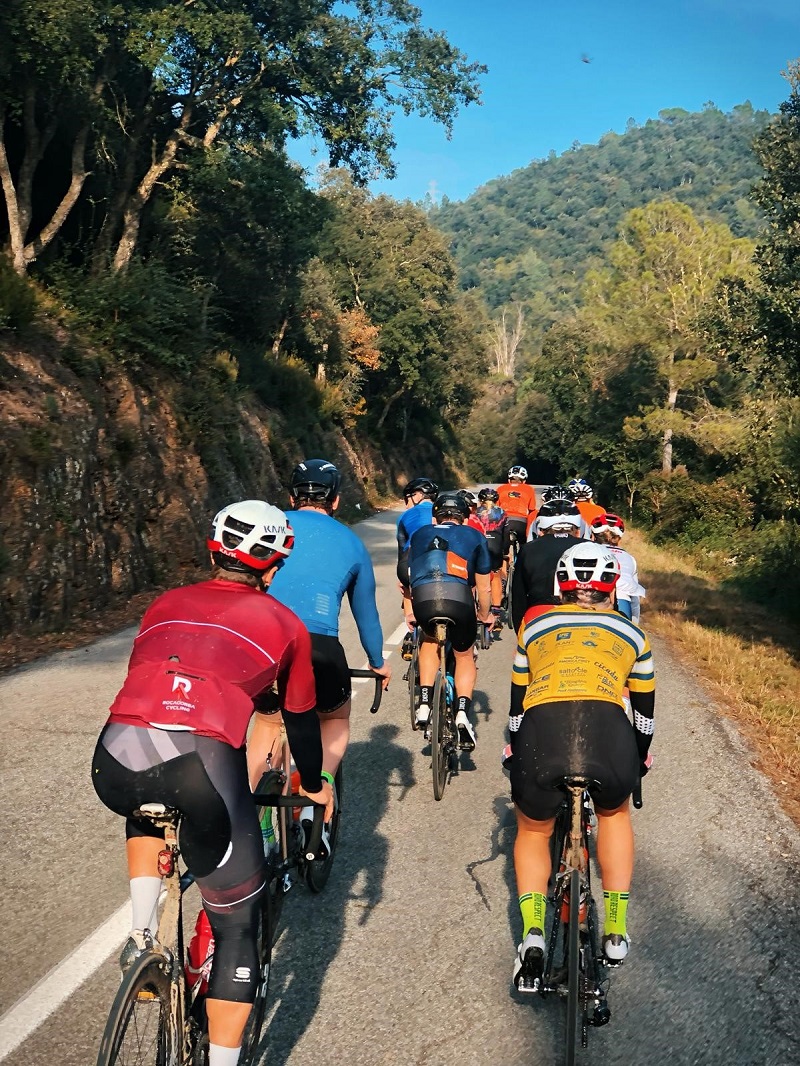 This method of incorporating indoor rides with outdoor rides is becoming commonplace among some of the worlds best. The structure of an indoor session allows for huge fitness gains and allows you to really focus on a specific element of cycling, things you'll certainly notice when you get outside. It's something I spent this whole year doing and I know I've improved a lot!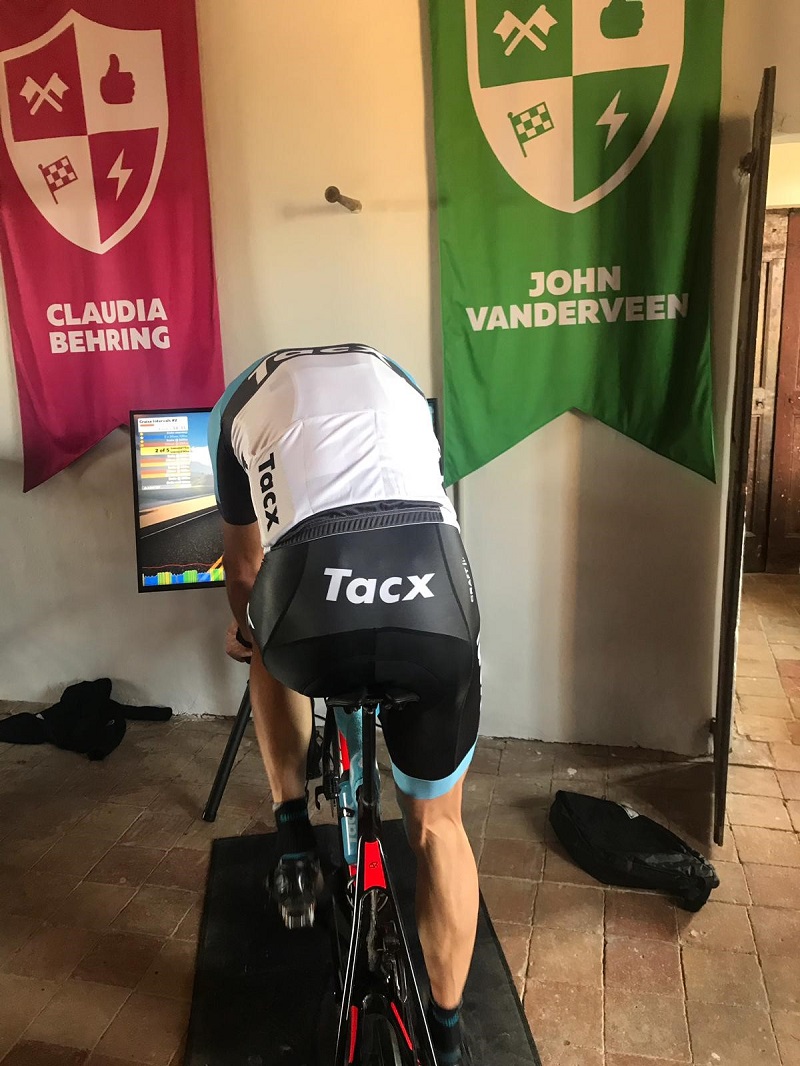 After a week of repeating the cycle of riding-eating-sleeping-riding-massage-eating-sleeping we all went back home fully inspired to train hard for the next 6 months until we met again in the French Alps.
Preparation
I was determined to get ready for L'Etape. With the coaches guidance and with my own coach, Jack VanDyk I focused solely on road cycling for the first time in my life. I was a triathlete but I was now ready to go all-in on cycling. I was fully supported by my bike shop, Pedal Your World, where I both work and ogle at bikes.
Using Zwift in conjunction with solid workouts from Jack, I saw my power numbers increase. Once the weather turned around, I did a lot of "firsts". I raced my first crit, my first road race, and my first stand-alone time trial. I realized quickly that road racing wasn't just about power numbers; it's a lot more strategic. Timing is everything! After several crits, and a bunch of road races, I smartened up and the results started coming.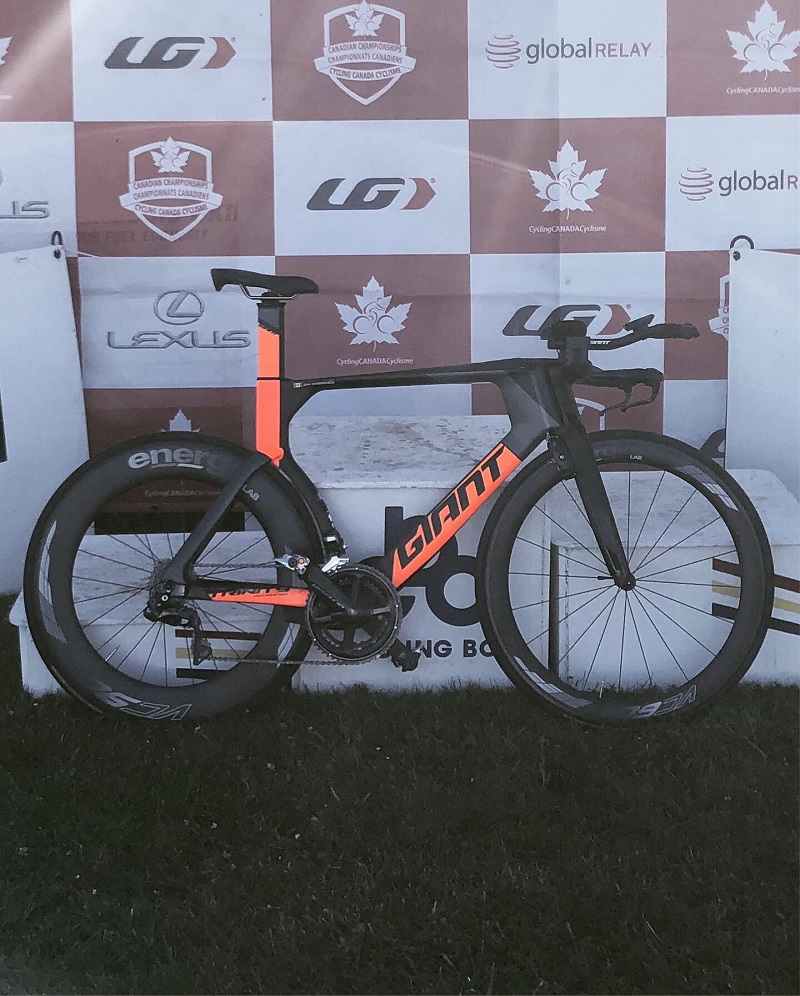 As a triathlete, the TT came much more naturally to me. A time trial is a battle between you and the clock but you also have to fight against your own desperate wish to quit, something I'd learned how to do in triathlon. I started seeing some good results in the local time trial series so I decided to race the Canadian National Championships and sure enough, I managed to win the Masters 30-39 National Championship! This was a big confidence builder for me and confirmed that I was on the right track.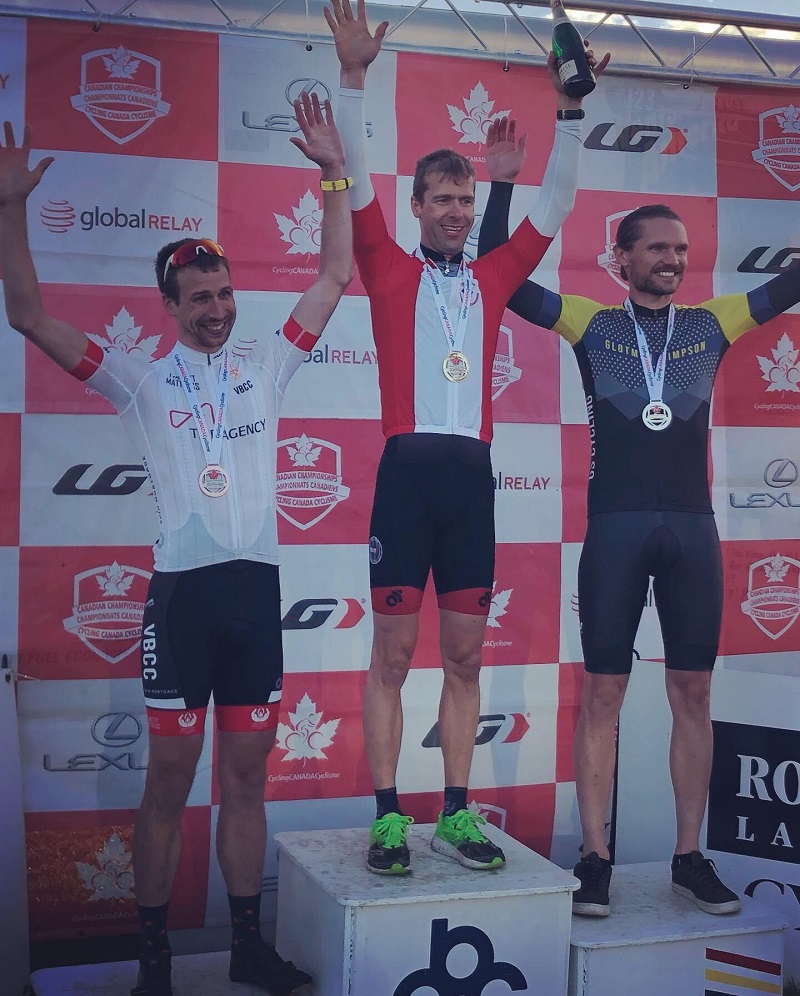 After months of hard work, I was ready to face the Alps!
L'Etape du Tour
My wife and I flew to Albertville in the heart of the French Alps. It was amazing to see Matt Rowe, our nutritionist Gemma, and all the other Zwift winners again. We'd all spent the better part of 8 months in preparation for this trip and it was great to share stories of our suffering together.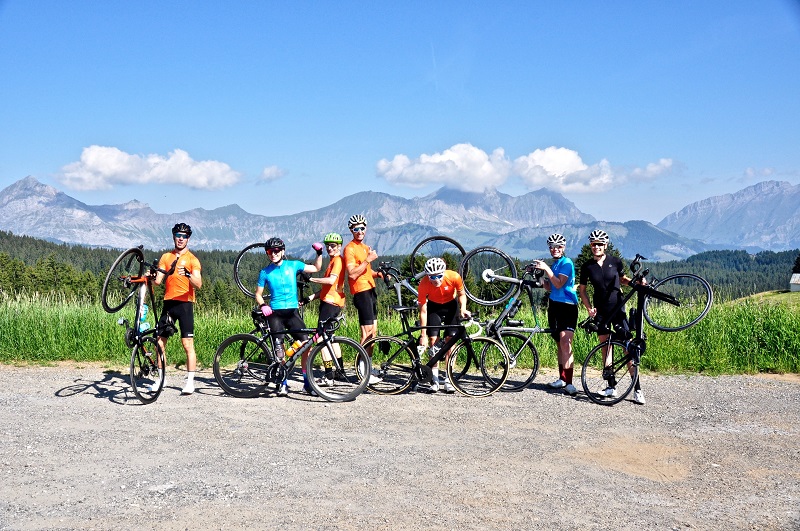 I quickly learned that the Alps are an entirely different beast than what I was used to. The climbs were longer, steeper and more curvy and the descents more technical then anything I'd ridden before. I was so glad I brought my TCR Advanced, especially with the hydraulic brakes; it climbs well and gave me so much more confidence in the descents.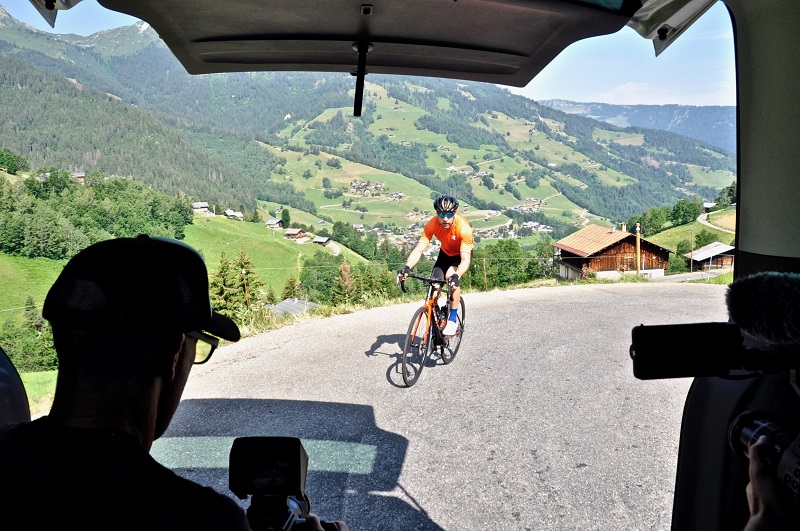 After a few days of filming and course recon, the day was finally here. L'Etape takes place every year and typically takes place on the Queen stage of the Tour de France. This year the course took us from Albertville to the top of Val Thorens. To get there we had to get over three massive climbs; the Cormet de Roselend, Cote de Longefoy, and the daunting climb up to Val Thorens. The distance was fairly short at 135km but it included over 4500m of climbing! L'Etape had over 15,000 people registered and I have never seen that many people on bikes before in my life! I was in the third wave of 1000 people to start. With a wave from Didi the Devil, we were off!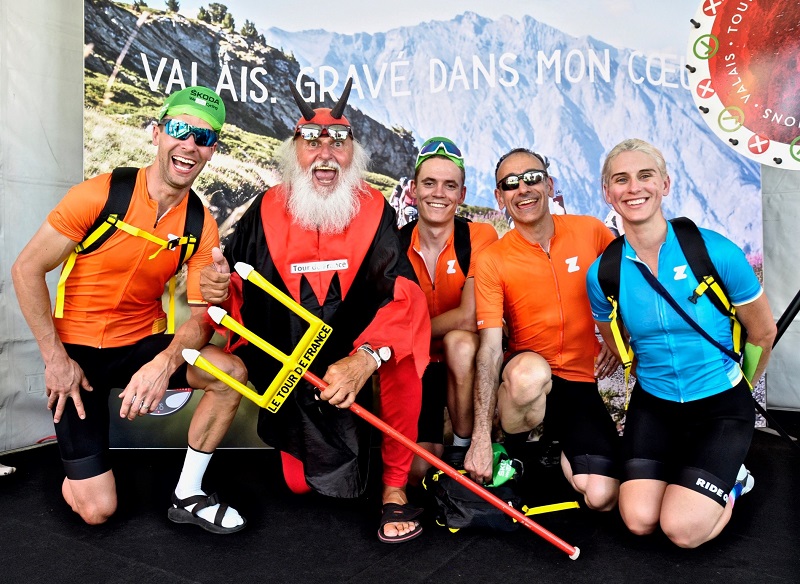 I got into a good group at the start to take advantage of one of the early flatter sections, but quickly things tilted up and everyone settled into their own pace. Being a bit of a rookie, I went out too hard and held 4.2 w/kg for the entire first 20k of climbing. As we crested, I was still feeling great and took advantage of the long descent. Again my disc brakes performed admirably and allowed me to catch a ton of riders with overheating rims and brake pads.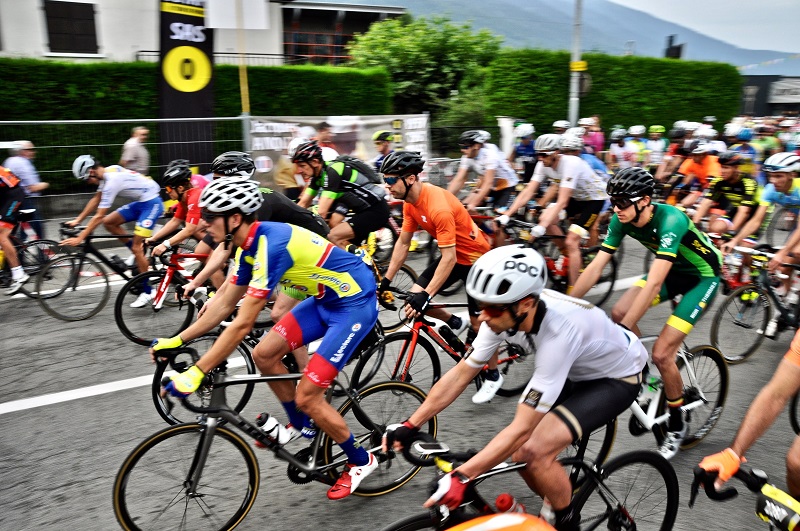 From there, it was up again and I started noticing a few twinges here and there in my quads. With over 2500m of climbing left, I was more than a little concerned. But I managed to make it over Longefoy still in really good shape. After a quick descent, the road turned upwards again and I was faced with 33km of straight uphill and 2000m of elevation to the finish. Early into the climb, I started cramping. One leg would go, but I could keep it moving by using the other to force it around. Then the other would go. I was hurting big time, and power was dropping drastically. It was a little disappointing to see my power drift downwards to about 200 watts. At one point about halfway up, both legs completely seized to the point I couldn't even unclip! I had to swerve over to the side of the ride and just fall into the ditch, where I had a great view of several hundred people passing me.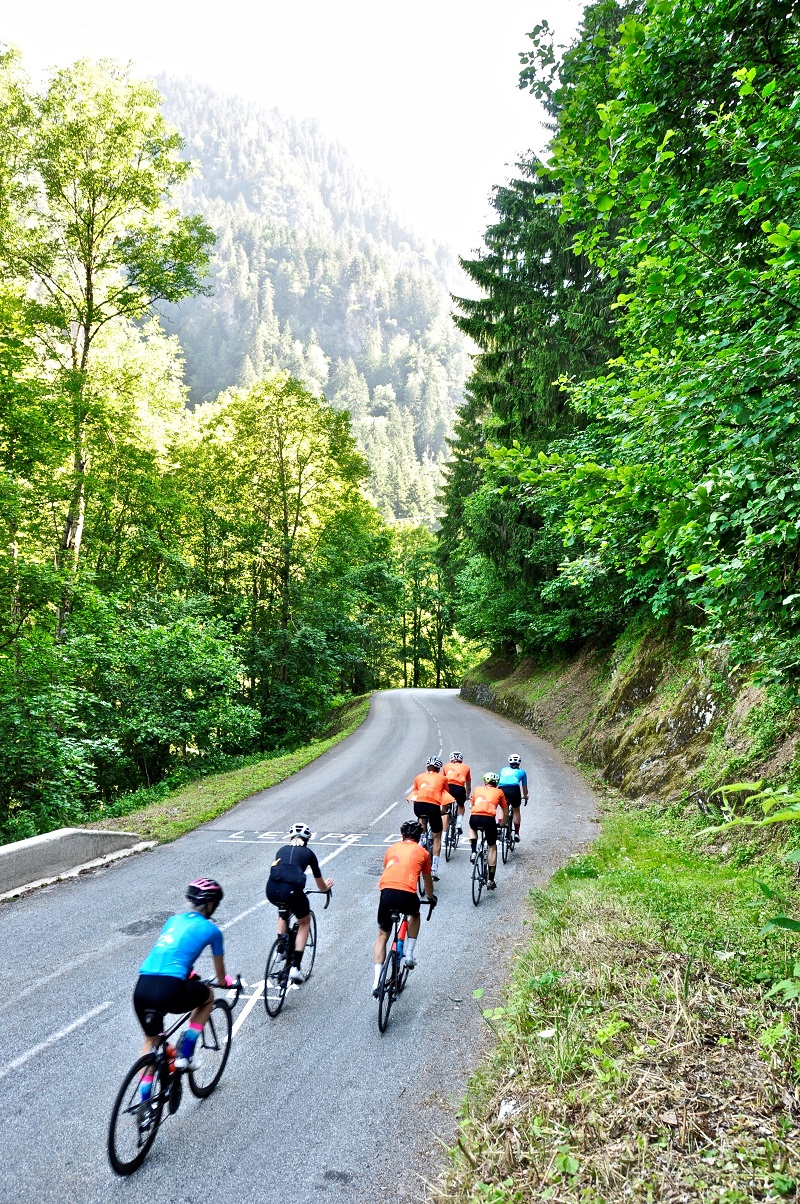 Thankfully I was not alone. The road was littered with other crampers. It sounds like a tough go, and it was, but I had a smile on my face the whole time because I was riding my bike IN FRANCE! I wasn't quitting either. I picked myself up and kept on moving, giving a silent, sweaty, understanding nod to all the other folks suffering up the mountain.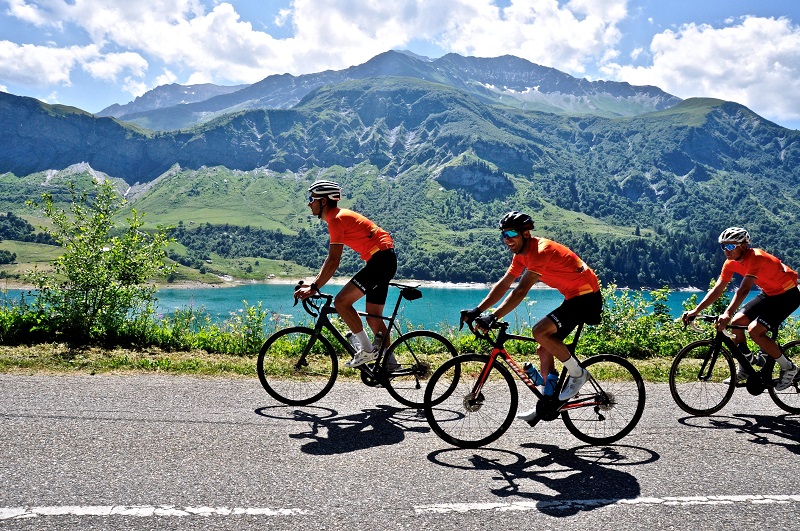 Slowly, surely, we climbed. The finish line was within sight, but so was the multitude of switchbacks I'd need to get over. There were thousands of people lining the streets cheering us on. I imagined how the pros feel in the Tour and got much-needed encouragement from the fans cheering us on.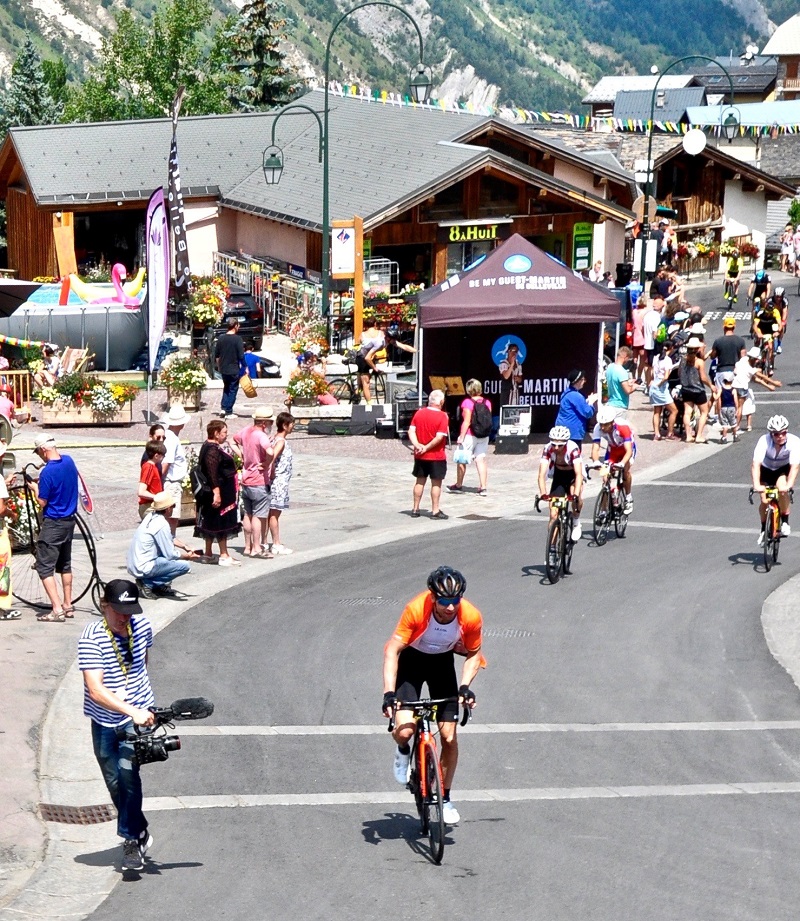 I finished! I was a total wreck, but I finished. Volunteers had to carry me over to a spot on the ground while I watched the muscles in my leg involuntarily quiver and spasm. While drinking my finishing beer, I had time to reflect on the journey, the hundreds of hours of training, the early mornings, the indoor trainer sessions, and the rides up my favourite local climbs. It was all worth it. What a journey it was, and despite not having my best day up Val Thorens, it was the best day ever.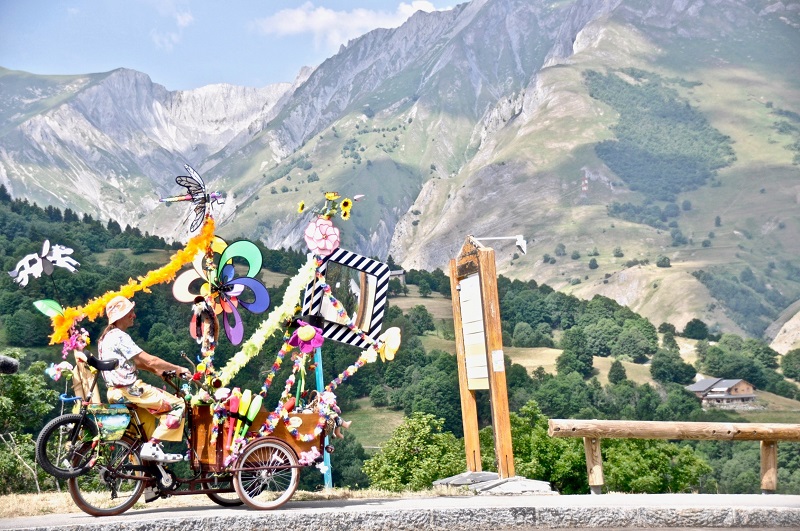 I'm so thankful to Zwift for this amazing experience. I'm grateful for the support of Powertap, Wahoo, Tacx, Le Col, Giant, my coach Jack, my wife and kids, and my boss over at Pedal Your World for letting me take so much time off during a busy summer!