The Fall of 2018 was a busy season for me. I was attending school full time, working on Grade 11 and Grade 12 courses where I managed to keep up and achieve good grades. I was racing cyclocross on the weekends, as well as the odd weekday CX race down at Knox Mtn.  I was also training speed skating last fall three times per week. I had taken a step back from the short track racing and chose to focus on the long track (400m track) which can only be done in Calgary and Fort St John.  I travelled about once per month for a long track race.  All these commitments made for some very busy weeks and time management was important for me!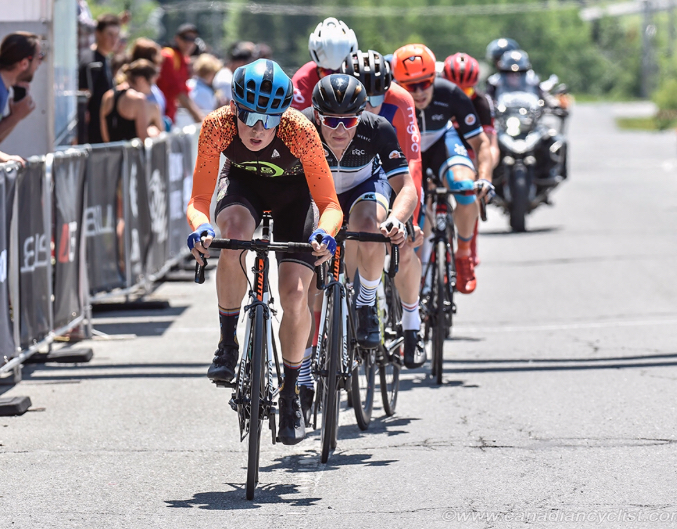 I had specific goals in both cycling and long track speedskating last fall.  My goal for the 2018-19 Cyclocross season was to get a top 5 result at CX Nationals in Peterborough in November.  As a first-year junior, I thought this was a reasonable goal.  I knew that it would take some hard work to get there but I felt it was totally possible. In speed skating, I wanted to break the 7 min barrier in the 5000 m race and qualify to race at the Canada Winter Games in Red Deer in February 2019.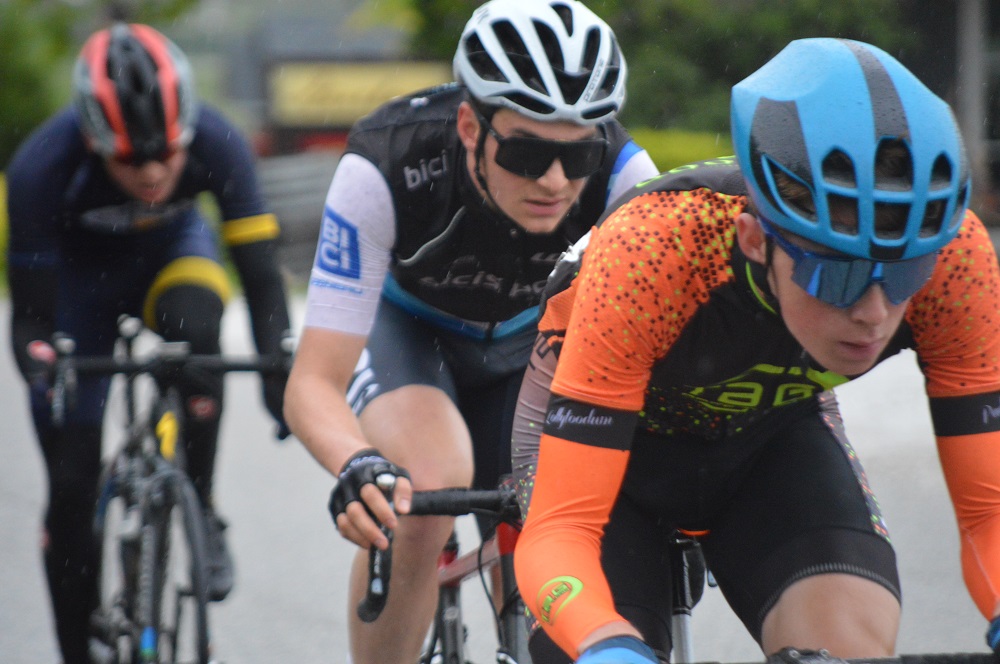 I continued racing on the weekends in the Okanagan, having tons of fun and racing super hard. I did most of my racing in the BC Interior CX Series, and I also went down to a few of the Vancouver series races such as Vanier CX. The races on the coast had some strong competition and I was able to achieve some great results! Once all the local CX racing wrapped up, I went to Ontario for Cyclocross Nationals. It was my first ever CX Nationals. I pre-rode the course the day before, was feeling great and I was ready to go! We woke up on race day to see that it had snowed pretty heavily in Peterborough. I wasn't a huge fan of the cold, but I really had no choice and I had to change my mindset a bit to prepare for the new conditions. When we got to the race, I pre-rode a couple of laps and then it was time to go. Cody Scott (another fast BC rider) and I were called up dead last to the start line, at the back row of a 35 man pack. However, we both ended up passing most of the pack on the narrow, muddy course. Cody and I ended up with top-notch results with Cody placing 8th and me in 5th. We were both pretty stoked with our results and I know we will be looking for even better performances in the 2020 season!
I also achieved my goals in long track skating last season. I managed to qualify on the 4-man Team BC squad for Canada Winter Games. It was a tough battle with lots of strong competition, but I made it in 4th spot. The games were an unbelievable experience! It was so cool seeing the different venues and sports and I really had a lot of fun being part of such a big team. There were over 250 BC athletes competing at the games. We had a great time as a team at the rink. I even managed to get a couple of top 10 results. My category was a 5 year age bracket, and I was in the 2nd youngest age, so I was actually racing kids 3 years older than me.  Many of my competitors had already raced at world cups around the world. Our best shot of a medal ended due to a crash in the Team Pursuit but overall the games were amazing and I can't wait for my next chance to compete in an event like this again!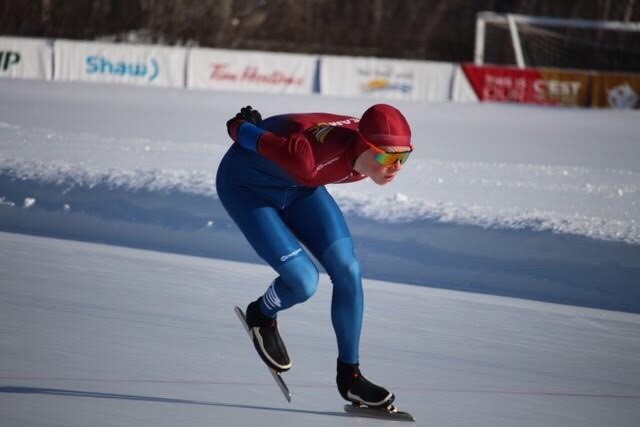 Throughout the winter, I continued to train on ice 3 days a week as well as one dryland session per week.  I was riding most days on the trainer after skating practice and continued to juggle school commitments as well.  It was a tough year of school as I was taking a full course load, including 3 grade 12 courses to get me ahead for next year. I also did one online grade 11 courses to get ahead for next year. I will have 3 courses during the 2019/20 school year and will be graduating a semester early, opening the door for some more race opportunities!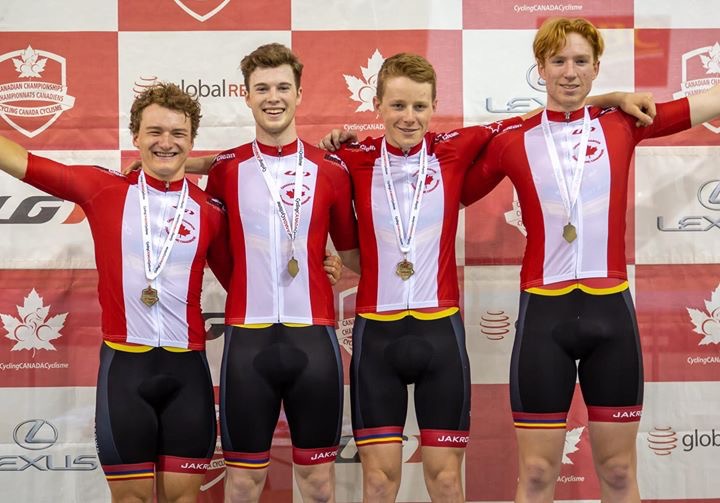 Throughout the winter I travelled to Burnaby once a month for Track camps in order to prepare for Track Nationals in April. I had some great results on the track. I came home from Nationals with a few medals and a National champion jersey in the Team Pursuit! It was my first National title and it was our best ever ride we have done as a team. I, unfortunately, did not qualify for the Track Worlds team, but that also meant that I could fully focus on the road from thereon.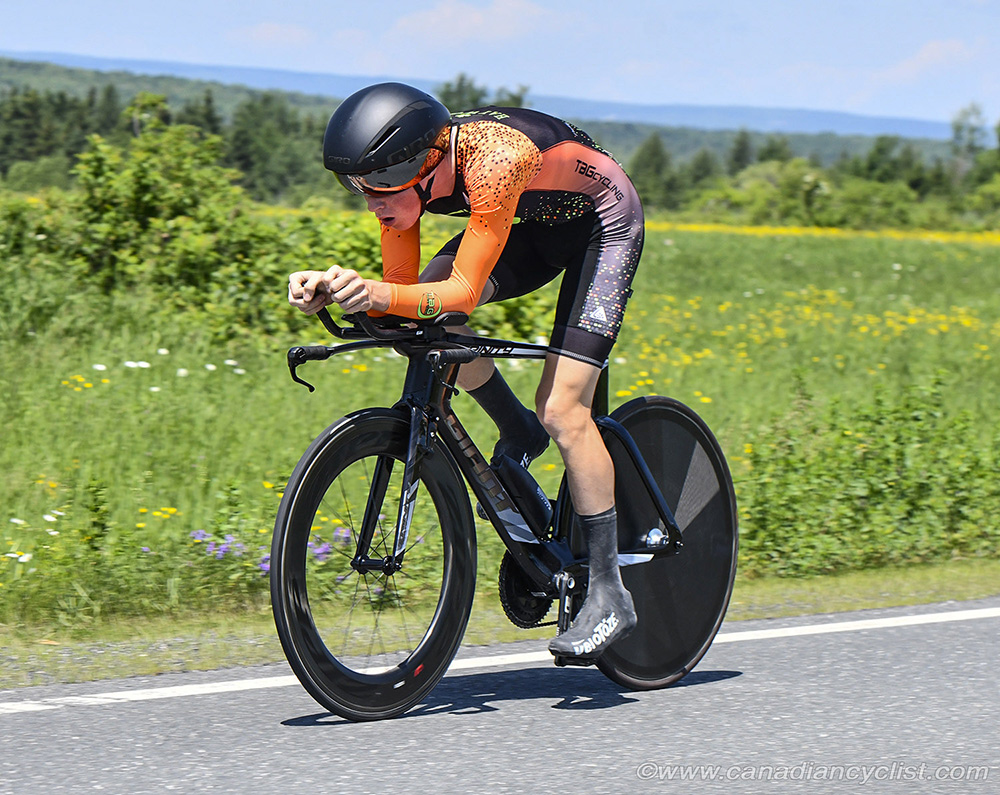 On the road, I raced the BC Spring Series races, Tour de Bloom and the Hayman stage race during the spring months. I had great results during these races, and I learned many new tactics during my first year as a Cat 1/2. My big goal for this year was to win the Individual Time Trial at the Canadian Junior Road Nationals. I had trained hard on the bike all winter and did lots of hard training sessions during the spring. I was so motivated to win this race. I had been increasing my power all season and was feeling great going into the race. Right after I finished all my exams at school, I went to Quebec, got all prepped the days leading into the race and then race day came. I was the last guy to start, as I was the top finisher from last year. I was extremely relaxed and paced it near perfectly. I ended up winning the race by 41 seconds! It was an incredible feeling for all that hard work to pay off! The next day in the road race I did a 30 km solo bridge up to the 4 man break and ended up finishing 4th in the road race! It was a great weekend of racing.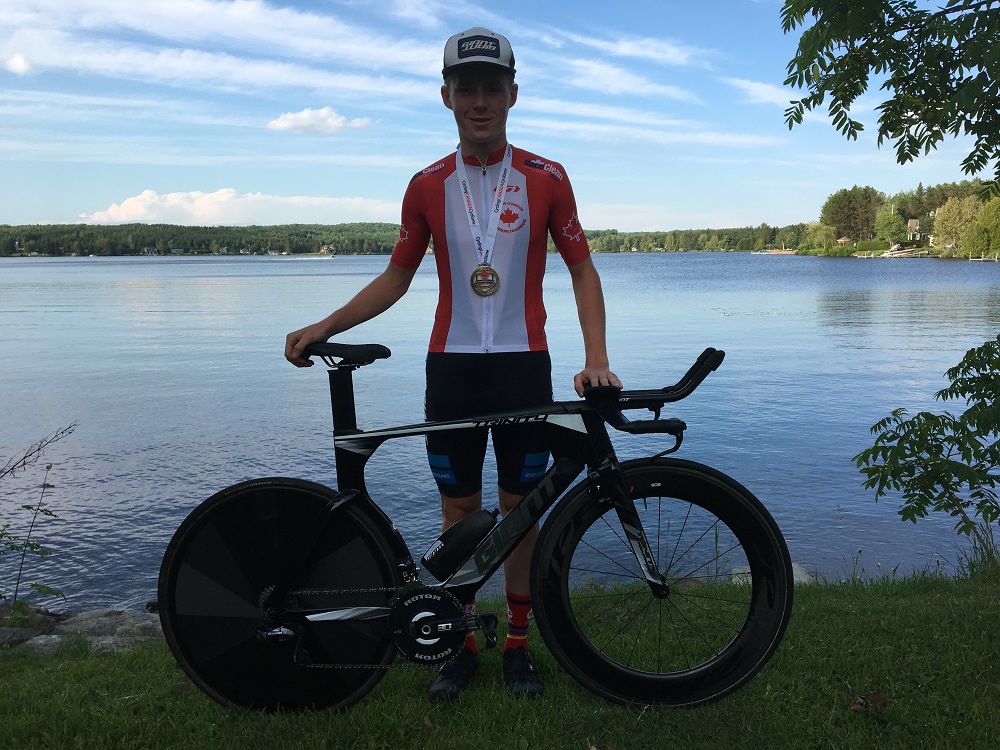 Next up was Superweek, where I finished in the pack of the Men's Cat 1/2/Pro race at the Delta Criterium, after an active day off the front. Unfortunately crashed out the next day and I decided to call it quits for the week, as I was racing at the Tour de l'Abitibi the following week. I focused on my own training sessions and on healing up, in order to prepare for my first big international race.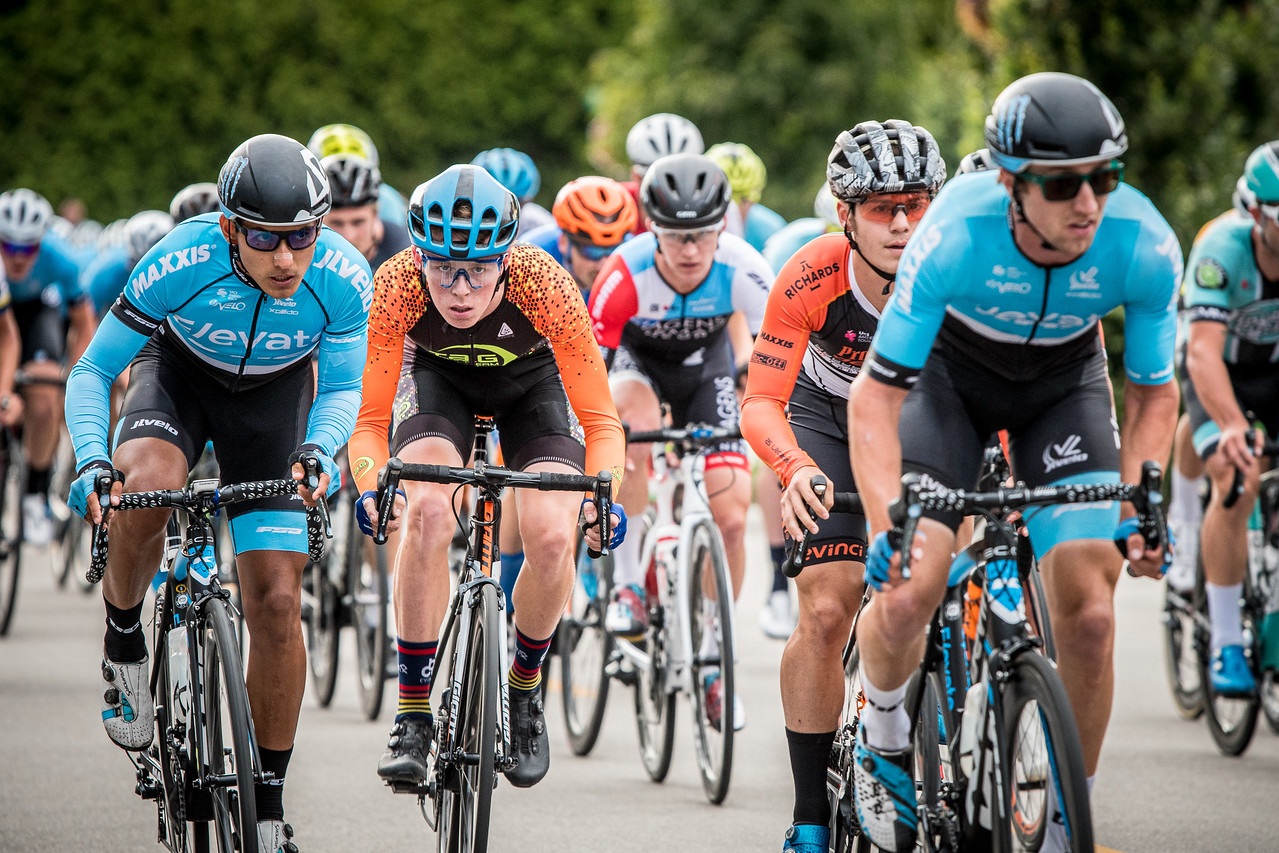 Due to my results at Nationals, I was named to Team Canada for the Tour de L'Abitibi. This was my first project with the team and it proved to be a great week of racing. On Stage 1, I made the early breakaway and finished in 8th place for the stage. I later placed 3rd in the Time trial (which moved me up to 4th in the GC).  At the end of the week, I finished up my first Abitibi race in 4th for the GC and 2nd in the best young rider competition. I am really happy with how it went and will be hungry for results going into next year.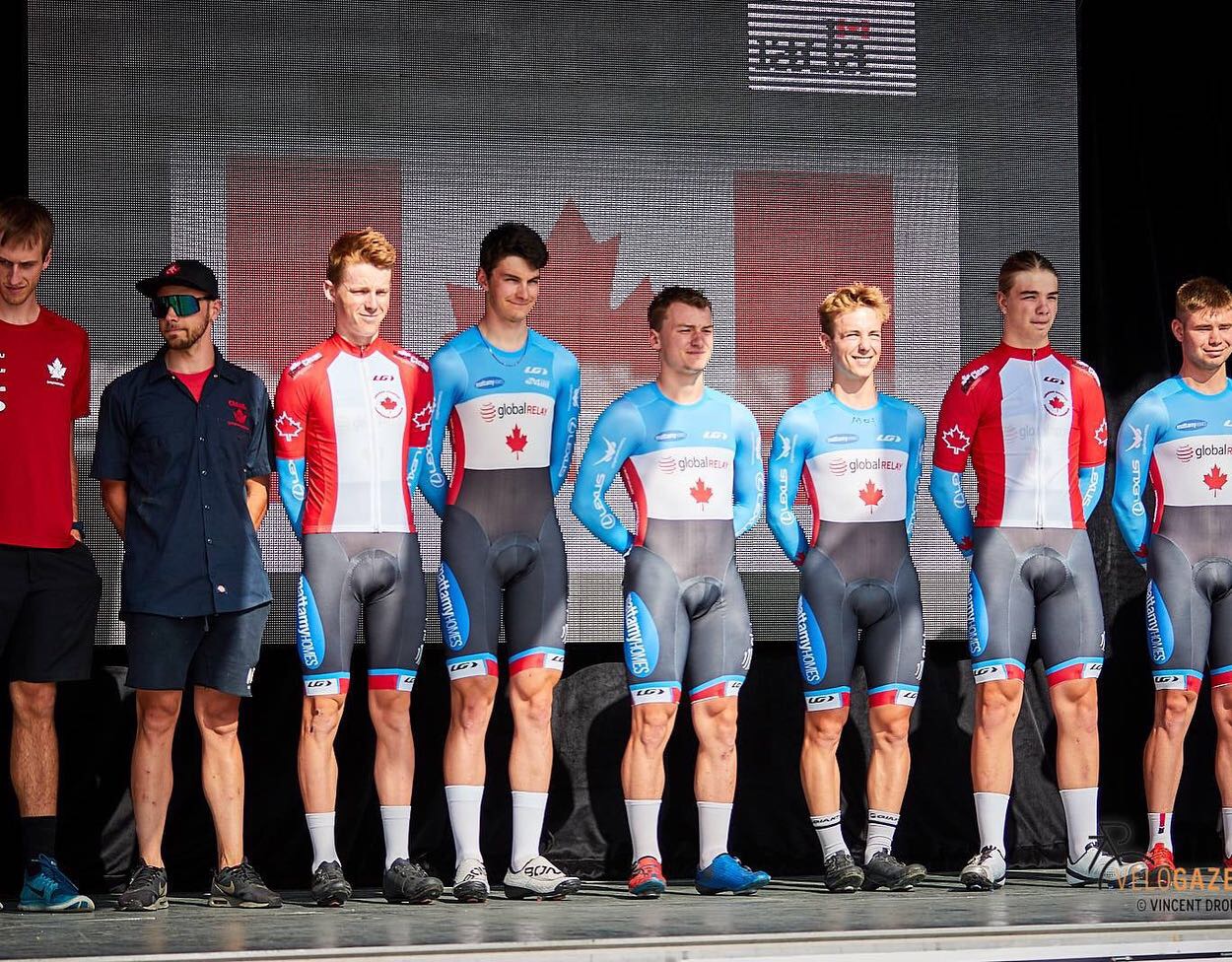 Due to my road racing results, I will be representing Canada at the 2019 UCI Road World Championships in Yorkshire U.K., along with 3 of my junior teammates. I am extremely excited about this opportunity. Making this team was a big goal and a lot of hard work, I am really happy that all my hard days are paying off! I'm looking forward to this next month of preparation and then I'm off to the biggest race of my life. I couldn't have done any of this without the support from my family and all the people at Giant Bicycles Canada and Cyclepath Kelowna. I truly appreciate your help over the past few years I am looking forward to what is to come in the future.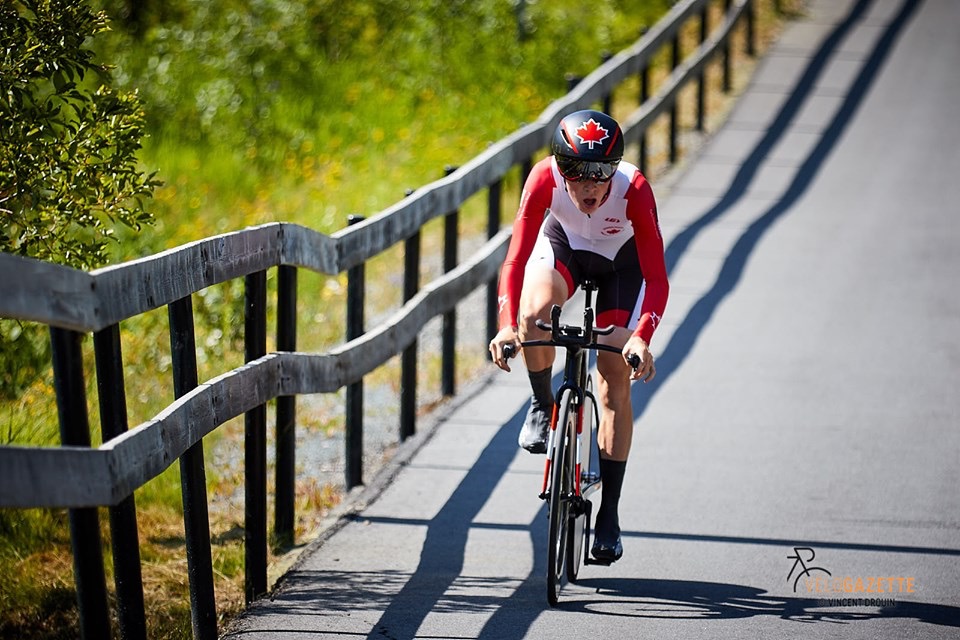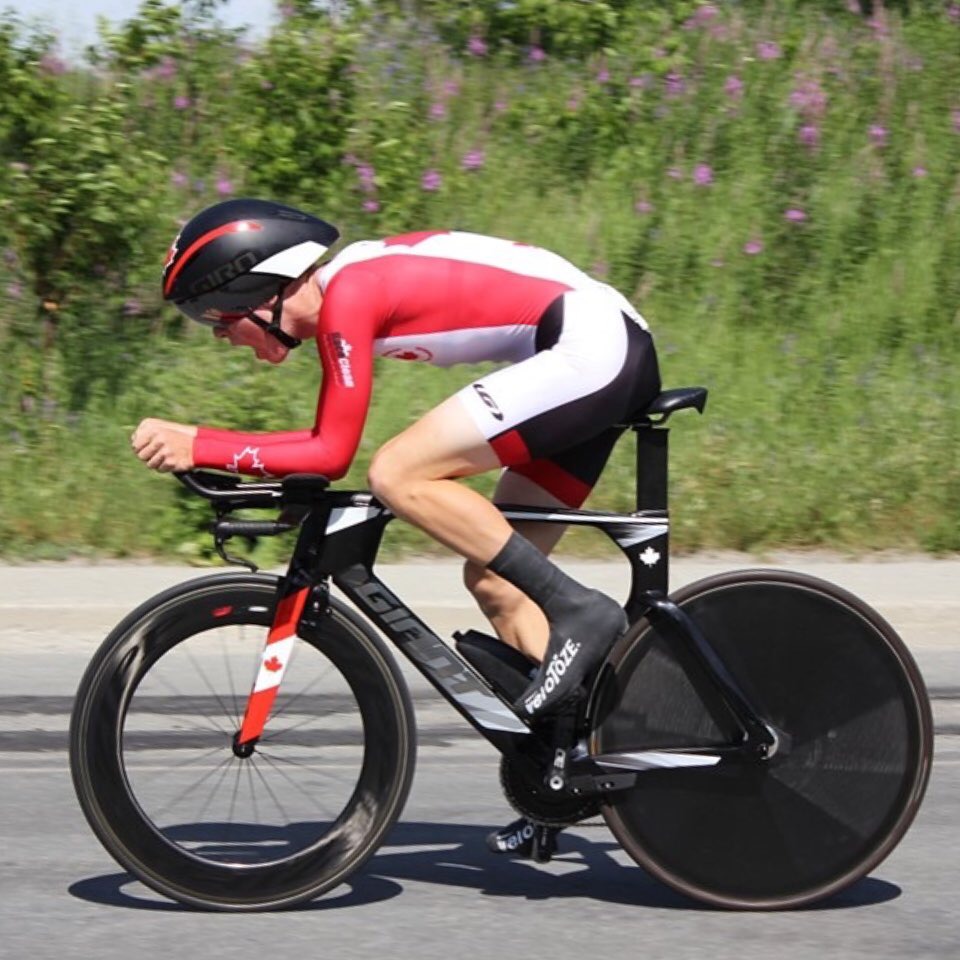 After Worlds, I will be coming back to Canada and starting my 2019 Cyclocross season, aiming for a win at Junior Cyclocross Nationals. Cyclocross season is one of my favourite times of the year and I can't wait to get back on my CX bike again. In the following Road season, I will focus on getting European racing experience which will help me on getting a spot on an Elite U23 Road Development team.