We asked Michael to summarize his first few weeks of racing:
It took 6 months of impatiently waiting and over 4500kms of driving across the continent, but 'Cross is here and it was great. I could probably copy and paste whatever I said last year, but the first CX race over every season reminds me how much I missed the scene. Gravel is a welcoming community and everything, but I think the big difference in CX is that we don't actually race for very long each day. Which leaves a lot - and I mean a lot - of time to hang out.

Take Sunday as an example. The day started with a social spin with the JAM Fund. At some point on that ride, I got a text from my friend Jeremy saying "Whenever you get to the venue, the Nice Bikes espresso station is up and running." So once I got the venue, Cody and I did a quick set-up - it doesn't take long to park an F150 and pull out an awning - and meandered over there for some nice company with nice people surrounded by nice bikes. Then chatted with Zach, ran into Brannan and Zoe, made fun of Curtis for being a Classics Major, probably talked to 15 other people on the way to sign on and then FINALLY got on the course to pre-ride with Cody and TJ. Anyways, I don't need to run through my ENTIRE day and I think you get the point. CX is the most social discipline. And I missed it.

My racing this weekend was fine. I think if you had asked me on Friday if I'd be happy with a 4th and a 5th, I would have said yes, but in all honesty, I think I could have done more with the fitness I had. Much like last year, I didn't know where my form was coming into the weekend and raced defensively - trying just to make sure I got inside the top 5 instead of trying to win - as a result. Riding on the front might look good on GCN and everything, but by being active and splitting the group early in the race, I probably cost myself a chance to actually ride with Vinnie and Eric when made their move. In a lot of ways, I actually raced much better on Sunday but crashed hard enough on the barriers on lap 1 that it didn't actually matter that much. It's a little tough to make the lead group when you are chasing from the get-go!

Overall, a lot of positive takeaways though. My form is much better than I thought it would be, I responded far better to two days of racing in the heat than I have in the past, and while my barrier hopping was a little sloppy, I felt pretty good on the bike all race. But it also left me hungry. Did you know I've finished either 4th or 5th 7 TIMES since last season? Consistency is great and everything, but I think it's time to be confident in more form, race tactically savvy, and get on some podiums.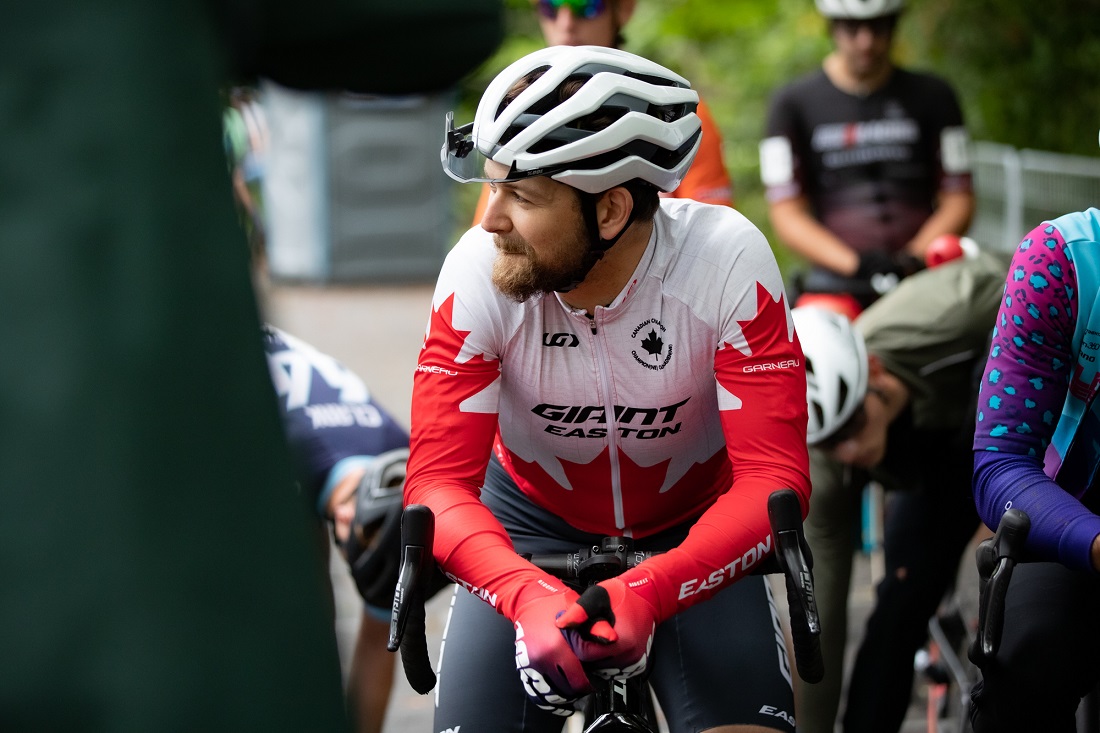 Weekend 2 of the CX season is done and dust .... wait, that's not right .... done and mudded? I've been to Rochester 4 or 5 times at this point and have never ridden it on anything more than marginally slick terrain. It was always one of those courses where we went "it drains so well, that even if it did rain it wouldn't be muddy". We were so naive back then. After raining much of the week, Saturday's course was what we all expected it to be: dry, fast, and punchy. Normal Rochester conditions in other words. But come Saturday night and Sunday morning, the rain started to fall and created this slick over hardback that made us all look like Bambi on ice.
Day 1 was a bit of a "meh" race for me. Not good, not bad. I was never really in it and never really out of it. Even though the result was pretty much on par with last year, I actually felt a lot less good, and less snappy than I remember being. I know this sounds a little backwards, but that makes me feel really good about where I am right now - if 5th is what I can do on a day when I feel "off", I'm pretty optimistic about where I can be with a couple more weekends of racing and some snap in my legs.
Day 2? Well, Day 2 was the wild one. It's pretty easy to compare CX to Mario Cart and the start pretty much resembled that on Sunday. I'm not sure if there is a more simple way to explain what happened than that Caleb hit a banana peel on the first corner, spun out, and took me with him. We both ended up pretty much at the back of the pack. I managed to rally pretty effectively and passed around 40 people to end up in 7th, but didn't quite have enough Star Power to make it to the lead group. Days like that also sting a little bit and have me wondering "what if". If I'm strong enough to make it from near last to 7th, could I have stuck the lead group? Landed on the podium? I'll never know, but I do know that my form is getting better and I'm fired up, motivated, and hungry for more in Baltimore in a way that I haven't been yet this year. 


Rounds 5 and 6 of the USCX Series brought us back to Baltimore for Charm City CX. I've raced Charm City a handful of times over the years - it was actually the first East Coast Race I did when I spent the season out here in 2013 - and it's typically a dry, but heavy course. Something perfect to pull the file treads out for. But with remnants of Hurricane Ian making its way up the coast, we spent the entire week leading into the race watching the forecast fluctuate between rain, more rain, and even more rain for both Saturday and Sunday. Whenever a race that is usually dry looks like it'll be anything but, I always feel a little nervousness going in. Is it going to be heavy mud? Slippery? Do I run full mud tires like the Challenge Limus or something lighter like the Baby Limus? How low of tire pressure can I get away with? 

For Day 1, I probably didn't answer those questions correctly. I went in being a little over-treaded and maybe a little overinflated and never really settled into the race. If you watch the GCN footage, there is a whole lot of me dangling just off the back of the lead group before eventually getting popped off midway through the race. I ended up 8th and was pretty unhappy with the results. For all the complaining about getting 4th and 5th that I've been doing, at least in those places I knew I was in the race, competing for a spot on the podium and maybe even the win. 8th felt .... well, not there anyways, and had me worried that it wasn't just a bad day, but a sign that I wasn't quite as sharp as I needed to be to compete at the front. Which is all probably why getting (another) 4th on Day 2 felt so good. I don't think I've ever fist-pumped a result like that before after crossing the line like I did there, but it felt like a big result and successful execution of a number of pre-race goals: 

1) Stay engaged in race no matter what happens
I rode back from 9th after dropping a chain on Lap 2
2) Win the Group
Attacked and beat Scott McGill and Tobin Ortenblad on the last lap
3) Mantra: "Smooth, Smart, Assertive" 
Bad off the line, nearly crashed, but didn't give up spots and moved up on Lap 1 (Sorry for digging an elbow into you, Tyler Clark)

So even though 4th is not ultimately where I want to be, the process was there and it was my best race of the trip so far. 

The next stop is Wisconsin for the Trek CX Cup on Friday and then the Waterloo World Cup on Sunday. Cody and I are splitting up the trip (he's been racing great, btw Two 13th places this weekend and up to 10th in the USCX series) and are in Pittsburgh today, off to Chicago tomorrow, and then finally arrive in Madison on Thursday where I'll get to race in front of most of my Family - my parents and two of my sisters are driving down from Manitoba and Kiera is flying out for the weekend. Plus we all get to watch my nephew play hockey in Madison on Saturday night (he plays for the USHL's Chicago Steel)!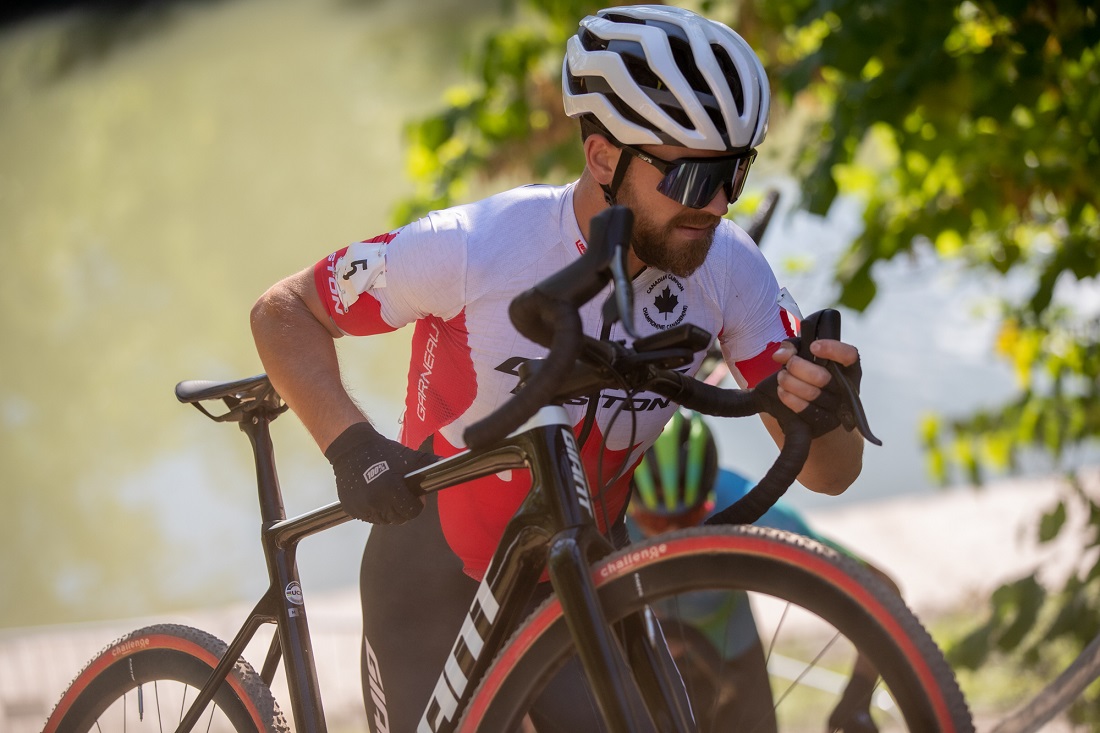 RESULTS and SCHEDULE

Every USCX Round can be watched on GCN RacePass while the World Cups can be viewed on FloBikes. 

Sept 17-18: USCX Round 1 - GoCross (4th and 5th)
Sept 24-25: USCX Round 2 - Rochester (5th and 7th)
Oct 1-2: USCX Round 3 - Baltimore (8th and 4th)
Oct 7: Trek CX Cup
Oct 9: Waterloo World Cup
Oct 14: OzCross
Oct 16: Fayetteville World Cup
Nov 5-6: USCX Round 4 - ReallyRad CX
Nov 12-13: Northampton International
Nov 25: Canadian National Championships
Nov 26: Bear Crossing GranPrix
Photos by Bruce Buckley.