Giant makes affordable bikes:

Yes, you can buy a bike where you buy socks and socket wrenches, but what if you could get a reputable, durable, comfortable bike at a dealership — and the price still feels right. Better? Better.

Our dealers will get you on the right bike:

Big box employees spend their days restocking tuna cans, while our dealer's staff live to ride and sell bikes. That means they know how to properly size you and will help you find the perfect bike for your style of riding.
Liv designs bikes specifically for women by women: Our women's bikes aren't just pink versions of our men's bikes. They're carefully engineered on three levels – fit, form, and function – to perform better and be more comfortable for female riders.

Kids deserve the safest bike they can get:

Really, they do. Not only are Giant's kids' bikes affordable but they're also packed with quality and weigh less than your child does. The same can't be said for a bike you buy in the toy aisle.

We do everything in-house, by hand:

Giant is the largest bike maker in the world. We engineer every bike we make, and we've got countless innovations under our belt that have changed the cycling world forever.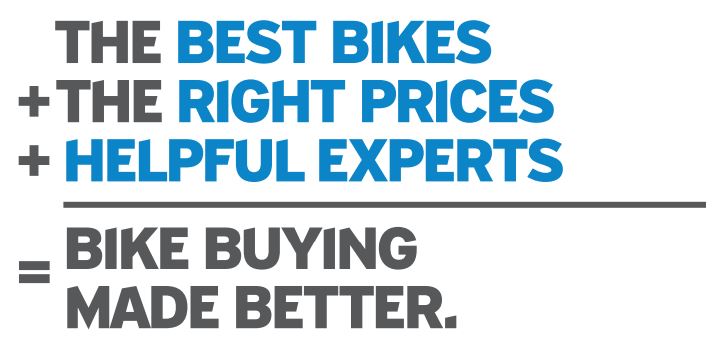 Informative and enjoyable. That's the experience of buying a bike from a friendly local dealer. Passionate staff at those bike shops are part of the communities you live in, which means they'll know the exact places you want to ride. Plus, it's a relationship that will benefit you for years to come as the shop provides you with accessories, maintenance advice and service tweaks whenever you need them. It's a win-win all around.