Zij-aan-zij gevechten voor een positie. Schreeuwende toeschouwers. Sprints voor de overwinning. Deze professionele cyclocrossfiets heeft het allemaal meegemaakt en heeft op de hoogste trede gestaan tijdens profwedstrijden. Met een lichtgewicht composite frameset en geïntegreerde componenten, is dit een kampioen die uitblinkt onder alle omstandigheden.
Highlights
Als je in de aanval gaat, in een ontsnapping probeert te komen of je wilt volle bak door de bochten in lastige cyclocross-condities, dan kan elk klein voordeel beslissend zijn. Profrijders gaan voor niets meer of minder dan perfectie en dit is de machine die voldoet aan hun wensen. De TCX Advanced Pro is voorzien van een handgebouwd superlicht Advanced-grade composite-frame en heeft een beproefde racegeometrie met asymmetrische liggende achtervorken voor een optimale krachtomzetting. De innovatieve D-Fuse composite zadelpen, die voor het eerst werd toegepast op deze specifieke fiets, voegt extra comfort toe zonder extra gewicht. Daardoor kun je soepeler blijven trappen, hoe ruw het parkoers ook is. Andere innovaties zijn onder andere het standaard gemonteerde lichtgewicht composite WheelSystem met tubeless banden, flat-mount schijfremmen en 12 mm steekassen voor en achter. Die geven je onder alle omstandigheden totale controle in de bochten, in de sprints of tijdens beklimmingen.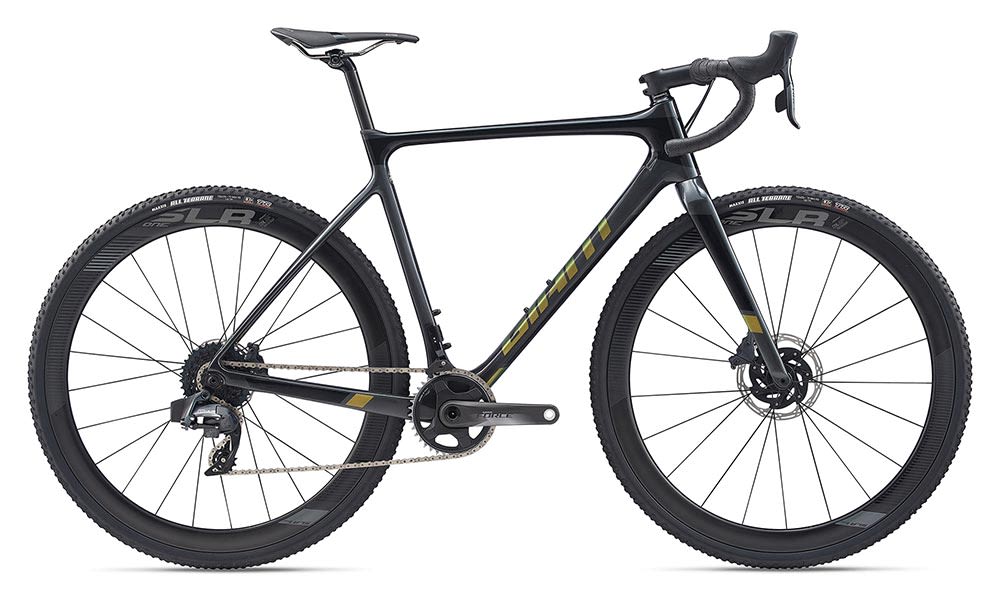 Foto's
Selecting any of the image buttons will open a larger image gallery with image descriptions
Technologieën


Advanced Composite Technology
Het hoogwaardige carbon van Giant wordt gebruikt om dit custom framemateriaal te produceren in onze eigen composietfabriek met een hoge stijfheid-gewichtsverhouding. De voorste driehoek van deze framesets wordt geassembleerd en gegoten als één doorlopend stuk in een eigen productieproces genaamd Modified Monocoque Construction.

Internal Seatpost Clamp
Een lichtgewicht, volledig intern zadelpen-vergrendelingsmechanisme biedt zelfverzekerde klemkracht met betere prestaties en esthetiek.


OverDrive 2
Dit is de meest geavanceerde stuurbuistechnologie van de huidige Giant-fietsen. De oversized balhoofdlagers (1 1/2" onder en 1 1/4" boven) en de taps toelopende stuurbuis zorgen samen voor optimale stijfheid in het bochtenwerk en verbeterde stuurprestaties.


Tubeless System
Minder lekke banden. Meer grip. Minder rolweerstand en een soepelere, snellere rit. Het Tubeless-systeem van Giant maakt het eenvoudiger dan ooit om al deze voordelen te ervaren.