De trail roept en dit is het antwoord. Deze uitgebalanceerde en strak sturende E-bike geeft je een soepele zet in de rug en totale controle zodat je meer plezier hebt en je offroad-mogelijkheden aanzienlijk kunt uitbreiden.
Highlights
De Talon E + 29 is voorzien van het nieuwe SyncDrive Core motorsysteem en een duurzame, lichtgewicht ALUXX aluminium frameset met een 100 mm verende voorvork. Het is een soepel rijdende E-MTB die een stille, natuurlijk aanvoelende trapondersteuning biedt, zodat je je mogelijkheden op het terrein kunt uitbreiden.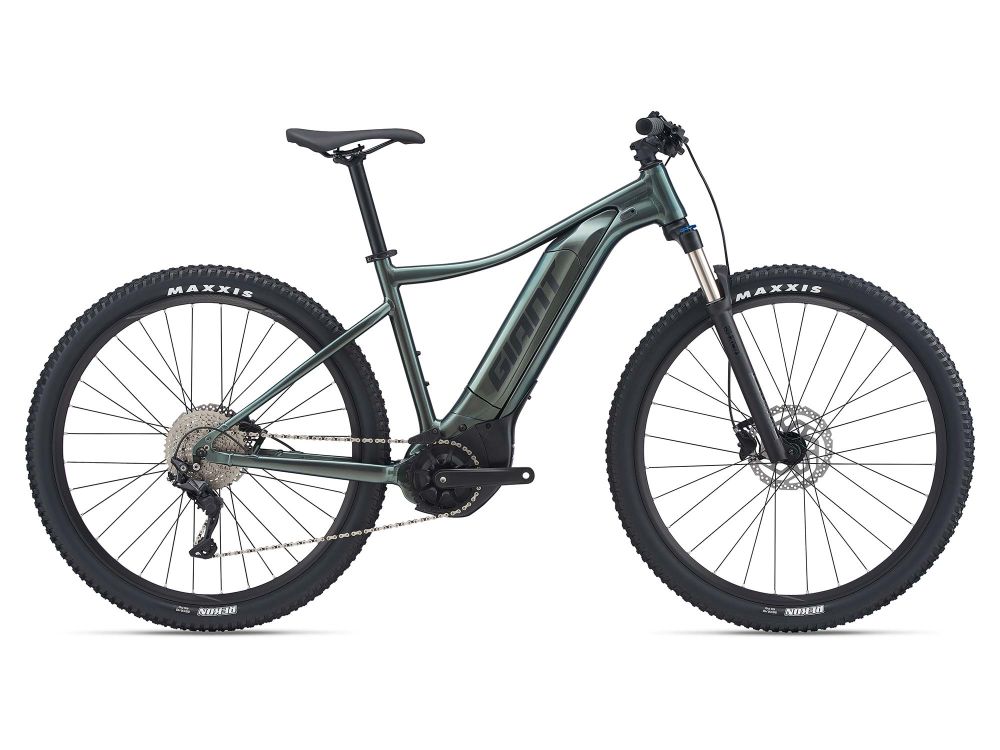 Foto's
Selecting any of the image buttons will open a larger image gallery with image descriptions
Technologieën


ALUXX Aluminum Technology
We proberen al onze frames zo licht en sterk mogelijk te maken. Door onze ervaring in het maken van performance fietsen weten we waar een frame comfortabel moet zijn en waar stijf. Met die kennis ontwikkelden we de ALUXX Aluminium: een aluminium frame met precies de juiste verhouding tussen sterkte en gewicht. Een bijkomend voordeel van aluminium: het kan niet roesten.

Hybrid Cycling Technology
Hybrid Cycling Technology is een uniek systeem dat we in nauwe samenwerking met Panasonic en Yamaha ontwikkelden, en dat je in geen enkele andere e-bike tegenkomt. Het systeem combineert elektrische kracht met de kracht van de fietser, om een zo natuurlijk mogelijke e-bike ervaring te creëeren. Hybrid Cycling Technology bestaat uit vier innovatieve technologieën: SyncDrive (de motor), EnergyPak (de batterij), RideControl* en PedalPlus*.

RideControl ONE
De vernieuwde RideControl ONE biedt nog meer mogelijkheden dan zijn voorganger. Via Bluetooth kan er verbinding worden gemaakt met elk geschikt apparaat en de Giant RideControl App om te functioneren als display. Daarnaast beschikt de RideControl ONE over duidelijke LED indicatoren.

Syncdrive Core
De Giant SyncDrive Core motor is een compacte en lichtgewicht middenmotor, waardoor deze ideaal is voor e-bikes die worden gebruikt voor dagelijks transport en recreatie. Naast 5 ondersteuningsstanden is de motor tevens voorzien van Smart Assist technologie. Door deze Smart Assist bepaalt de motor op basis van de input van zes sensoren hoeveel ondersteuning geleverd moet worden. Met de autosupport modus is het is niet nodig om een bepaalde ondersteuningsmodus te selecteren. Daardoor rijd je altijd met de optimale hoeveelheid ondersteuning. Je kunt gewoon op dezelfde manier fietsen als je normaal zou doen. Het resultaat is een uiterst comfortabele en natuurlijke rijervaring. De SyncDrive Core motor is stil en krachtig. De motor heeft instelbare ondersteuningsstanden die tot 300 procent ondersteuning bieden.