Moderne mountainbiketrails zijn leuk en uitdagend en hebben een heerlijke flow. De Stance 29 zorgt dat je synchroon beweegt met het terrein zodat je met meer zelfvertrouwen kunt rijden en meer plezier hebt.
Highlights
The lightweight and durable ALUXX aluminum frame features our FlexPoint rear suspension system for a smooth, balanced ride that keeps you in control. It gives you 120mm of smooth suspension travel in the rear and 130mm up front. Combine that with the added stability of 29-inch wheels and you get a confident ride to help you crush challenging descents and climb with greater traction and speed.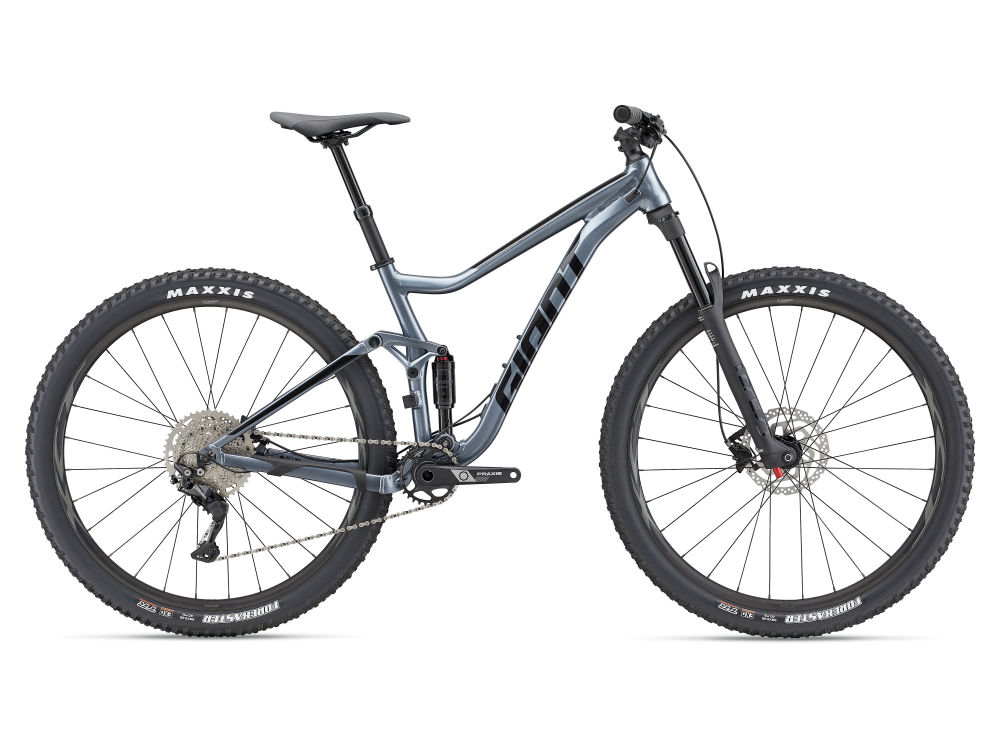 Foto's
Selecting any of the image buttons will open a larger image gallery with image descriptions
Technologieën

ALUXX Aluminum Technology
We proberen al onze frames zo licht en sterk mogelijk te maken. Door onze ervaring in het maken van performance fietsen weten we waar een frame comfortabel moet zijn en waar stijf. Met die kennis ontwikkelden we de ALUXX Aluminium: een aluminium frame met precies de juiste verhouding tussen sterkte en gewicht. Een bijkomend voordeel van aluminium: het kan niet roesten.

FlexPoint Suspension Technology
Een beproefd ontwerp met "één draaipunt" dat gebruik maakt van de buigactie van de achtervork / achtervorkkruising om een ​​lichtgewicht en duurzaam ophangsysteem te produceren met 120 mm achterwielbeweging.

OverDrive
Er is gebruikgemaakt van Giants, oversized stuurbuistechnologie. De oversized balhoofdlagers (1 1/4" onder en 1 1/8" boven) en de taps toelopende stuurbuis zorgen voor optimale stijfheid in het bochtenwerk en verbeterde stuurprestaties.

PowerCore
De oversized vormgegeven zone bij de trapas en liggende achtervork heeft een volledig geïntegreerd, 86 millimeter breed trapasdesign (92-milimeter bij off-road fietsen). De symmetrische, liggende achtervork verhoogt de stijfheid aan de zijde van de aandrijving en de stabiliteit aan de andere kant.

Tubeless System
Minder lekke banden. Meer grip. Minder rolweerstand en een soepelere, snellere rit. Het Tubeless-systeem van Giant maakt het eenvoudiger dan ooit om al deze voordelen te ervaren.