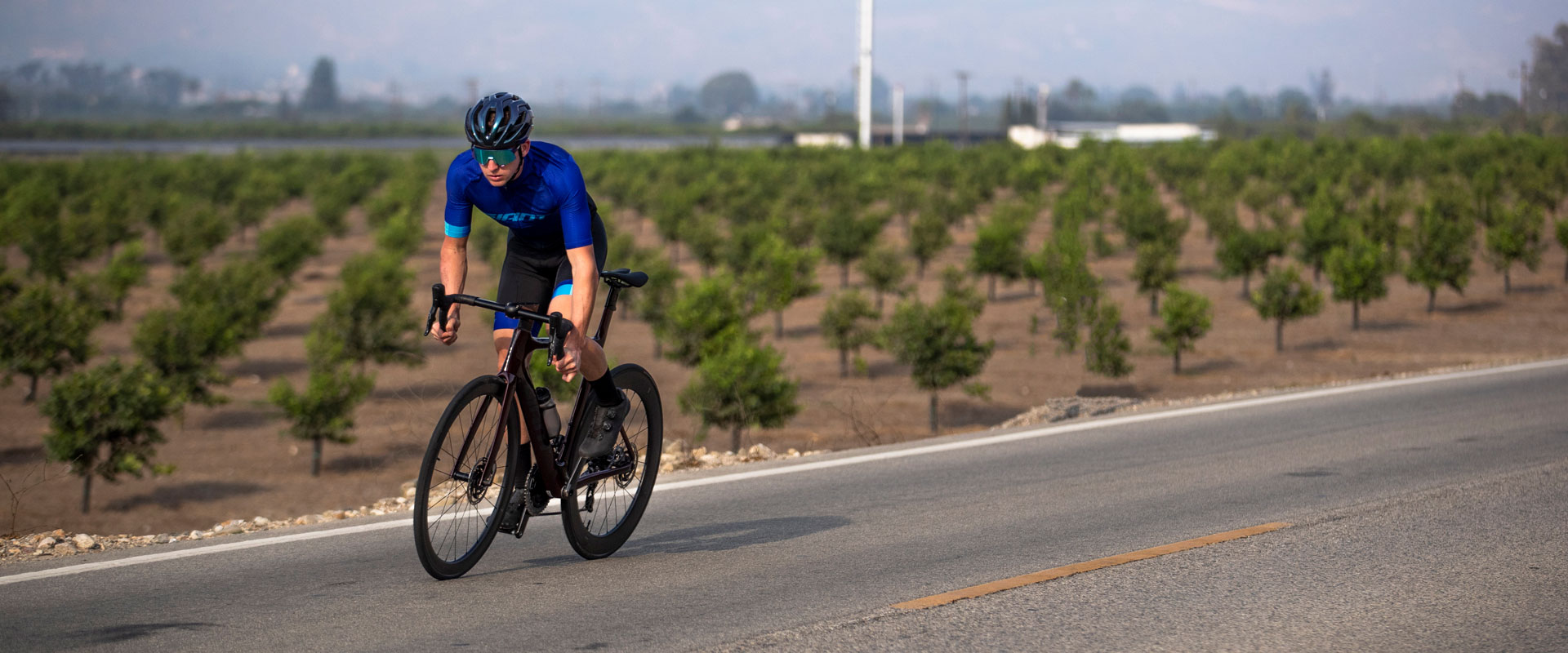 Als snelheid jouw obsessie is, dan is dit jouw ideale fiets. Jij traint, jij verzet bergen werk en deze aero-machine doet de rest. Hij is gebouwd om je een voordeel te geven als het er echt op aankomt: tijdens een demarrage, in de sprint of voluit rijden. Hij biedt energiebesparende efficiëntie en racewinnende aero-prestaties.
Highlights
Developed and proven by the fastest sprinters on the CCC Team WorldTour squad, the Propel Advanced SL Disc delivers ultimate speed through integrated aerodynamics. It's engineered with Giant's AeroSystem Shaping technology, which means every tube shape and angle is optimized for minimal drag. These tubes feature a truncated ellipse shape, which also result in a frame that is ultra-stiff and superlight. Disc-brake technology is integrated into the frameset with flat-mount calipers and thru-axles for optimal wheel stiffness and braking performance. For pro-level road performance and the ultimate aero advantage, the Propel Advanced SL Disc puts you ahead of the pack.
Technologieën

Advanced SL Composite Technology
Het carbon van Giant wordt geweven in onze eigen composietfabriek met behulp van onze meest geavanceerde engineering- en constructiemethoden, waaronder: Continuous Fibre Technology om sterkte toe te voegen en het gewicht te verminderen; Carbon Nanotube Technology-hars om de slagvastheid te verbeteren; en Fusion-proces voor lichtere, sterkere frameverbindingen.


AeroSystem Shaping Technology
Door CFD (Computational Fluid Dynamics) en windtunneldata optimaliseren ingenieurs elke buisvorm om superieure aerodynamische prestaties te leveren.


OverDrive 2
Dit is de meest geavanceerde stuurbuistechnologie van de huidige Giant-fietsen. De oversized balhoofdlagers (1 1/2" onder en 1 1/4" boven) en de taps toelopende stuurbuis zorgen samen voor optimale stijfheid in het bochtenwerk en verbeterde stuurprestaties.


PowerCore
De oversized vormgegeven zone bij de trapas en liggende achtervork heeft een volledig geïntegreerd, 86 millimeter breed trapasdesign (92-milimeter bij off-road fietsen). De symmetrische, liggende achtervork verhoogt de stijfheid aan de zijde van de aandrijving en de stabiliteit aan de andere kant.