When it comes to pure XC climbing, acceleration and speed, nothing beats the efficiency of this lightweight composite hardtail. Engineered for pedaling stiffness, quick handling and the smooth, balanced ride of 29-inch wheels, it's just the kick you need to move up through the pack.
Highlights
The XtC Advanced SL 29 boasts World Cup pedigree and a progressive frame design that achieves the lofty goal of being the lightest off-road machine ever built by Giant. The chassis is handcrafted with pro-level Advanced SL composite, featuring geometry that's optimized for its balanced, stable and fast-rolling 29-inch wheels. Every frame is custom assembled with a specific composite layup schedule that varies according to frame size. The result? Supercharged climbing efficiency, smooth compliance through roots, rocks and ruts, and uncompromising performance to match your XC obsession.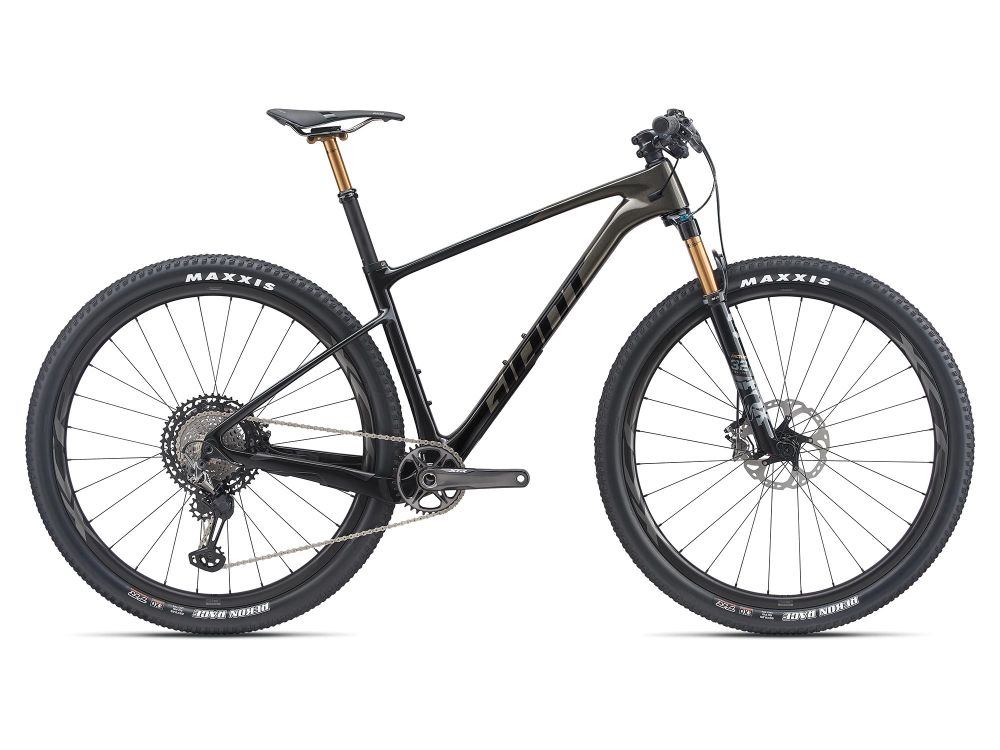 Galerie
Selecting any of the image buttons will open a larger image gallery with image descriptions
Technologien

Advanced Composite SL Technologie
Diese Carbonfaser des höchsten Grades wird verwendet, um ein exklusives Rahmenmaterial aus Verbundstoff herzustellen, das im eigenen Werk gewebt und verarbeitet wird. Bei der Carbon-Nanotube-Technologie (CNT) wird ein mikroskopisch kleines Polymer der speziellen Harzmischung von Giant hinzugefügt. Diese CNT-Teilchen fungieren als Stützfeiler in Miniaturgröße und stärken die Verbundschichten. Mit CNT behandelte Rahmen besitzen eine 14 Mal höhere Stoßfestigkeit als Rahmen ohne CNT und sind bis zu 100 g leichter.

MegaDrive
Das MegaDrive Unterrohr erhöht die Kombination mit dem Overdrive/ Overdrive 2 die Rahmensteifigkeit. Der Durchmesser des Unterrohrs ist soweit vergrößert wie es möglich ist. Durch die geringen Wandstärken ist das MegaDrive Unterrohr aber dennoch sehr leicht.

OverDrive
Der Original-Oversized-Gabelschaft von Giant. Für Lenkpräzision gebaut, liefern die extragroßen Steuersatzlager (1 1/4" unten, 1 1/8" oben für die Straße, 1 1/2" unten und 1 1/8" oben für Mountain) und der konische Gabelschaft optimale Steifigkeit im Vorderbau.

PowerCore
Das PowerCore Innenlagergehäuse ist ein weiterer Punkt, der zur hohen Rahmensteifigkeit bei Giant beiträgt. Der weite Sitz der Innenlagerschalen und die gute Verbindung um MegaDrive Unterrohr erhöhen die Rahmensteifigkeit.