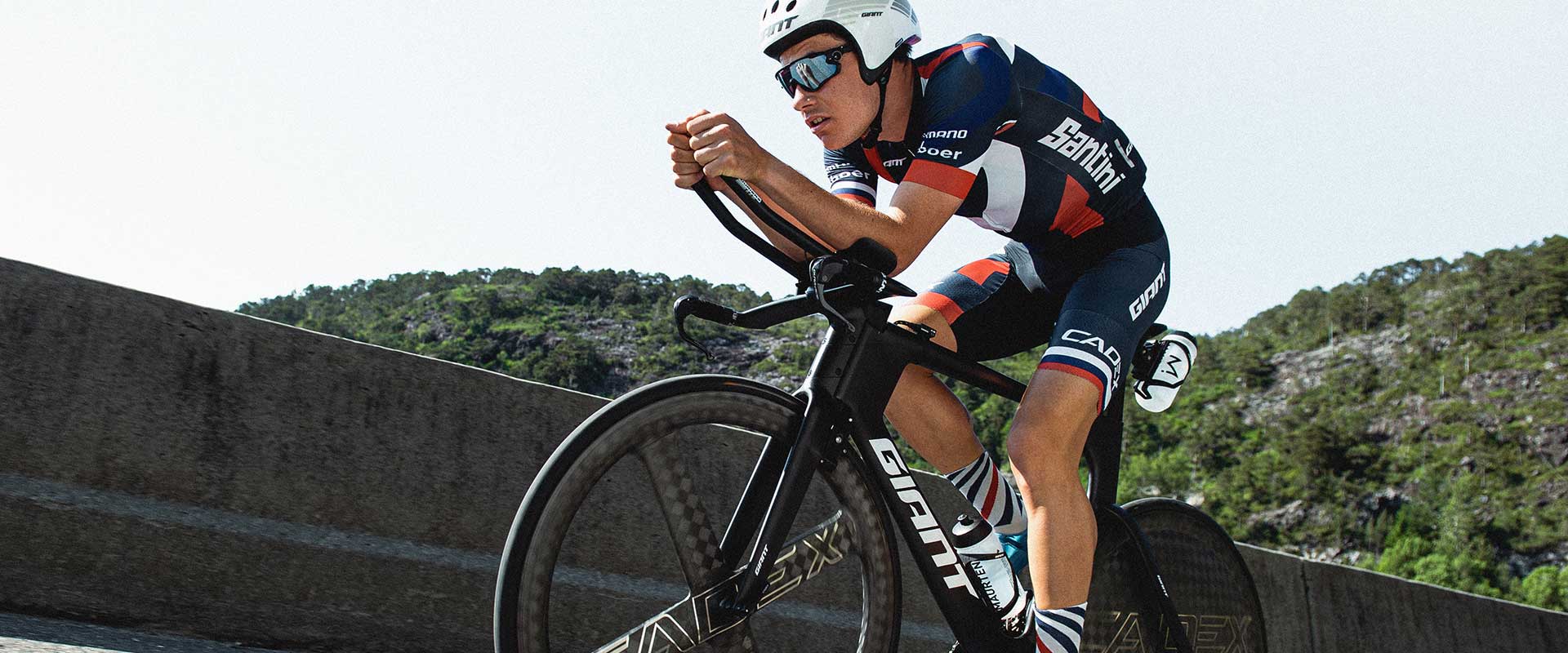 Full integration, flat-out fast. Built to meet the demands of professional triathletes and world champion time trialists, this speeding bullet is in a class of its own. Experience supreme aerodynamic performance in a race-ready package.
Highlights
Engineered using Computational Fluid Dynamics and dynamic wind-tunnel testing, the Trinity Advanced Pro delivers a proven aerodynamic advantage. Handcrafted from premium Advanced-grade composite and meticulously formed with Giant's AeroSystem Shaping Technology, it slices through the wind better than any bike in its class. Made for racing against the clock—from Ironman triathlon distances to time trial road racing stages—it offers a comfortable fit for long distance training and racing. And its unique AeroVault system includes an integrated front hydration unit, top tube storage box and downtube water bottle that, together, improve the bike's aero performance on the road.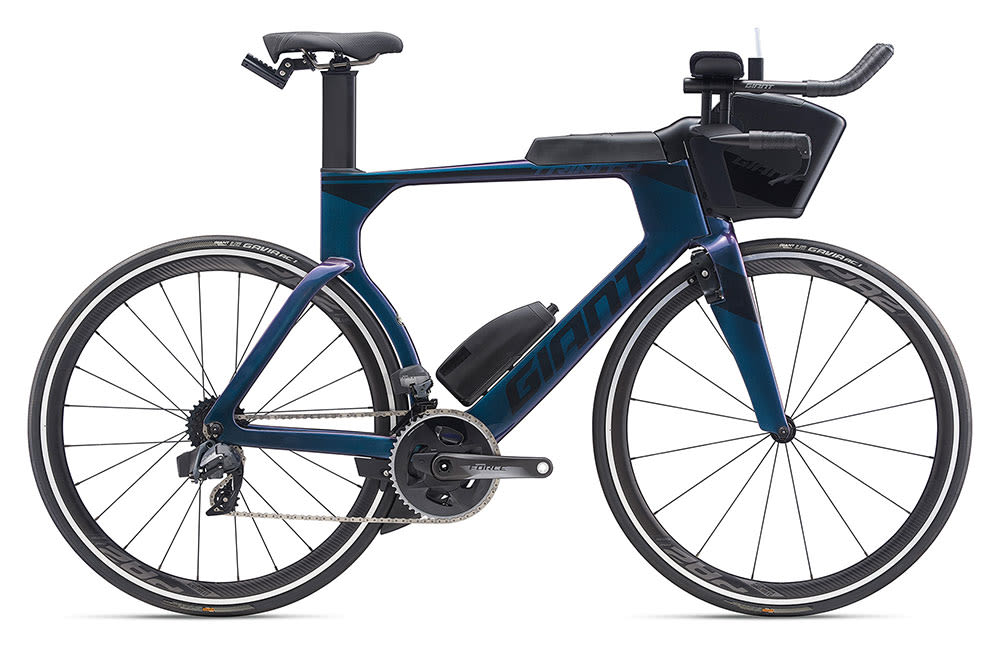 Galerie
Selecting any of the image buttons will open a larger image gallery with image descriptions
Technologien


Advanced Composite Technologie
Giant's Hochleistungs-Carbonfaser wird verwendet, um dieses spezielle Carbon-Rahmenmaterial zu fertigen, das im eigenen Werk gewebt und verarbeitet wird und ein hervorragendes Steifheit-Gewichtsverhältnis aufweist. Das vordere Rahmendreieck wird als einziges Stück geformt. Bei der modifizierten Monocoque-Konstruktion entfällt die äußere geflochtene Verbundlage. So wird das Gewicht reduziert, ohne die Fahrqualität, Stabilität oder Steifigkeit zu beeinträchtigen.


AeroSystem Shaping Technologie
Anhand von CFD- (numerische Strömungsmechanik) und Windkanal-Daten optimieren die Ingenieure jede Rohrform, damit sie eine überlegene Aerodynamik aufweist.


PowerCore
Das PowerCore Innenlagergehäuse ist ein weiterer Punkt, der zur hohen Rahmensteifigkeit bei Giant beiträgt. Der weite Sitz der Innenlagerschalen und die gute Verbindung um MegaDrive Unterrohr erhöhen die Rahmensteifigkeit.