Elbow-to-elbow battles for position. Screaming spectators. Sprints for victory. This pro-level cyclocross bike has seen it all and has been on pro podiums at the highest level. With a lightweight composite frameset and integrated components, it's a champ in all conditions.
Highlights
When you're launching an attack, chasing the break or railing turns in sketchy cyclocross conditions, every advantage counts. Pros settle for nothing less than perfection, and this is the machine that meets their demands. The TCX Advanced Pro features a superlight Advanced-grade composite frame that's handcrafted with race-proven geometry and asymmetrical chainstays for optimal power transfer. The innovative D-Fuse composite seatpost, first pioneered for this very bike, adds compliance without adding weight, so you can pedal smoothly no matter how rough the course. Other innovations include a lightweight composite WheelSystem and tubeless tires right out of the box, flat-mount disc brakes, and a 12mm front and rear thru-axle for total control cornering, sprinting or climbing in all conditions.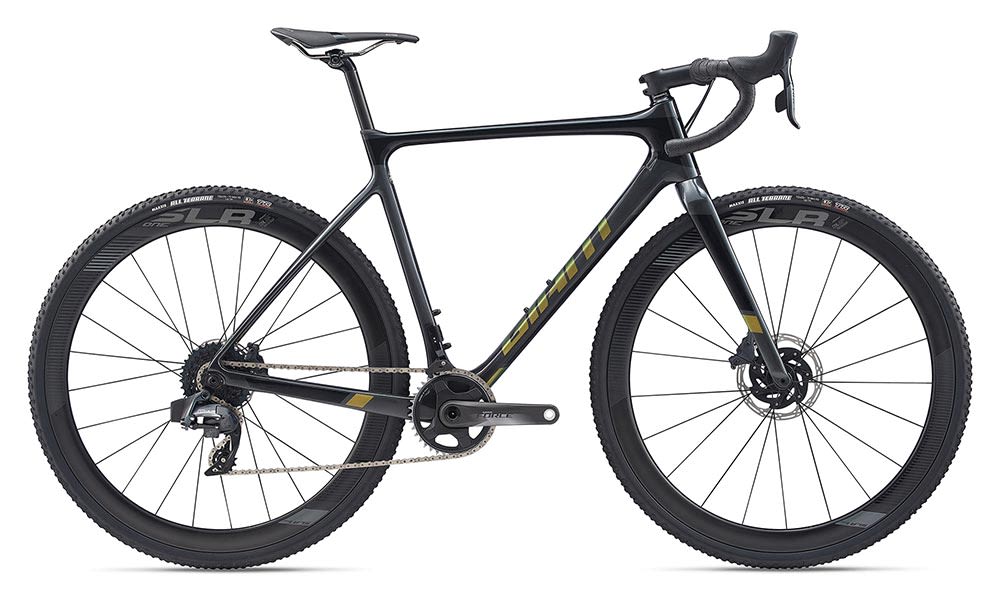 Galerie
Selecting any of the image buttons will open a larger image gallery with image descriptions
Technologien


Advanced Composite Technologie
Giant's Hochleistungs-Carbonfaser wird verwendet, um dieses spezielle Carbon-Rahmenmaterial zu fertigen, das im eigenen Werk gewebt und verarbeitet wird und ein hervorragendes Steifheit-Gewichtsverhältnis aufweist. Das vordere Rahmendreieck wird als einziges Stück geformt. Bei der modifizierten Monocoque-Konstruktion entfällt die äußere geflochtene Verbundlage. So wird das Gewicht reduziert, ohne die Fahrqualität, Stabilität oder Steifigkeit zu beeinträchtigen.

Internal Seatpost Clamp
Ein leichter, komplett interner Verschlussmechanismus für die Sattelstütze liefert eine zuverlässige Klemmkraft bei sauberer Performance und Ästhetik.


OverDrive 2
Die modernste Gabelschaft-Technologie bei den heutigen Giant-Rädern. Für beispiellose Lenkpräzision gebaut, sorgen die extragroßen Steuersatzlager des Systems (1 1/2" unten, 1 1/4" oben) und der konische Gabelschaft für unerreichte Steifigkeit im Vorderbau.


Tubeless System
Weniger Platten. Bessere Traktion. Geringerer Rollwiderstand. Giant's Tubeless System vereinfacht und verbessert die Ausfahrt.