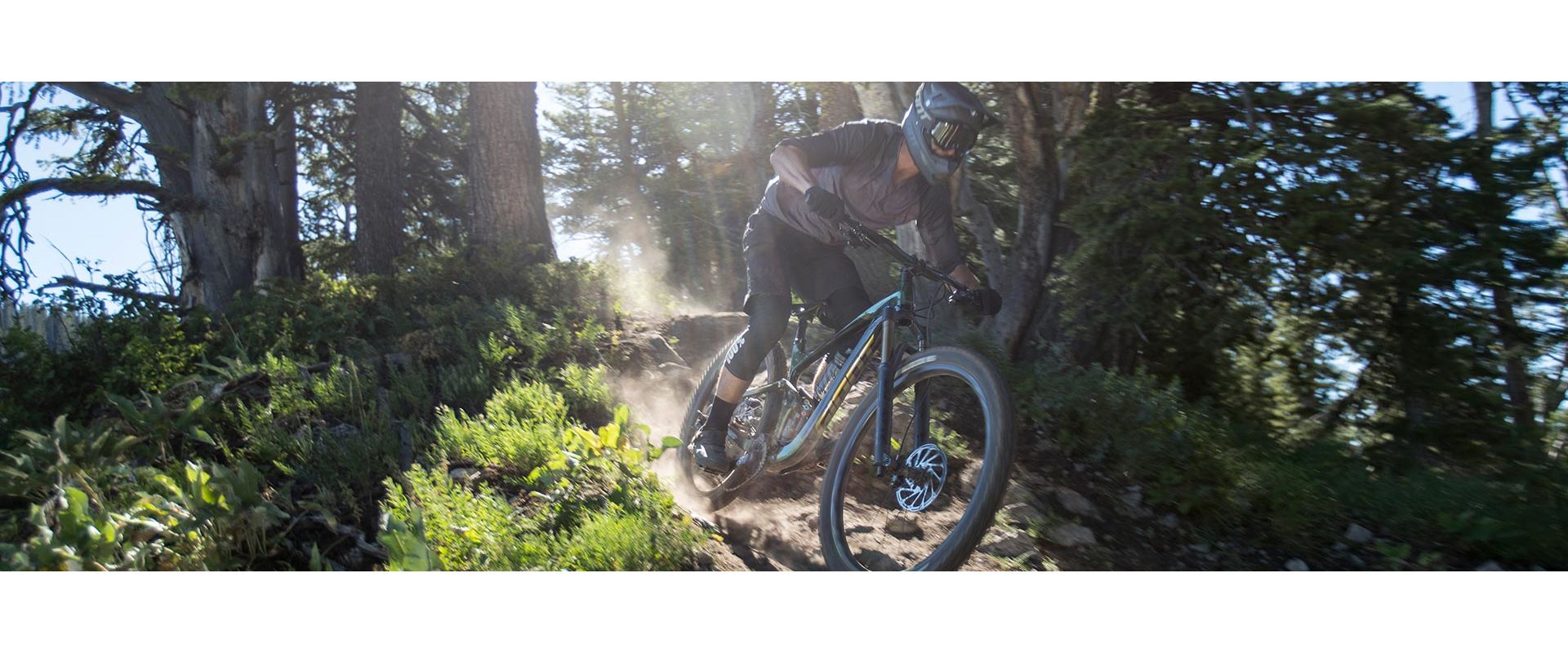 Go fast, get rowdy, nail new lines with total control. We took everything you love about the legendary Reign and re-imagined it for 29-inch wheels. It's progressive, it's confident, and it's born to fly on aggressive enduro style terrain.
Highlights
When it comes to building the ultimate enduro machine, we look to Giant Factory Off-Road Team riders who are out there pushing the limits of their bodies and bikes. This bike is for them—and for everyone else who loves to charge hard. We engineered the geometry of the Advanced composite frame and swingarm around larger diameter 29-inch wheels. That means shorter chainstays, a longer toptube, and just the right angles with the headtube (65 degrees) and seattube (76.8 degrees). Then we gave it an updated Maestro suspension system with 146mm of rear suspension. With a new trunnion mount shock and Advanced Forged Composite rocker arm, the rear suspension feels super plush, active and shreddable. Beyond that, the new Reign Advanced Pro 29 features everything you need in a pro-level enduro machine, including a cleanly routed dropper seatpost, the latest Giant WheelSystem with Boost hub spacing, and tubeless tires set up right out of the box.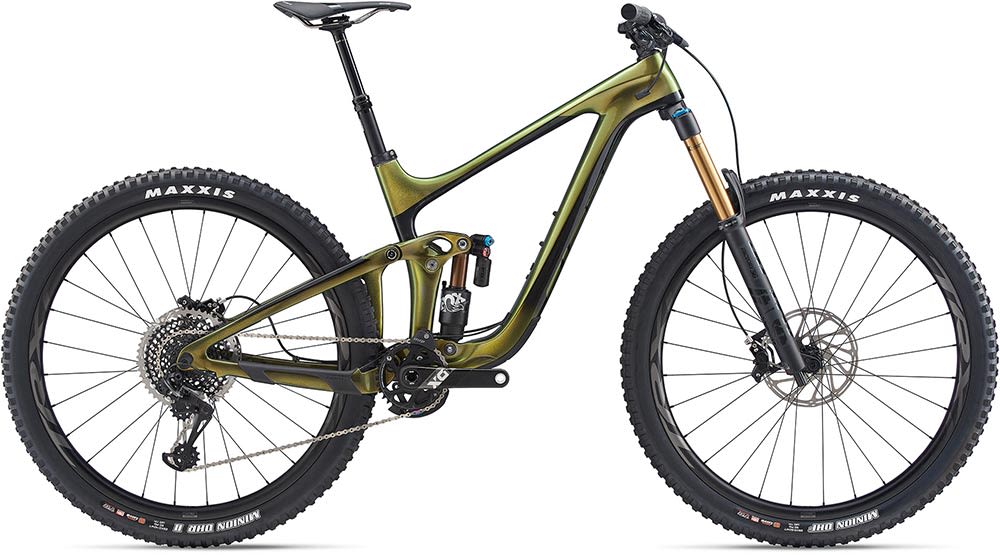 Galerie
Selecting any of the image buttons will open a larger image gallery with image descriptions
Technologien

Advanced Forged Composite Technologie
Mit diesem Hochdruck-Formverfahren werden Komponenten mit komplexen Formen produziert, die leichter und robuster sind als Teile aus Aluminium oder Standarad-Composite. Der Schlüssel zur Advanced Forged Composite-Technologie ist eine multidirektionale Carbon-Konstruktion und ein innovatives Formverfahren, bei dem extremer Druck eingesetzt wird.


ALUXX SL Aluminum Technologie
Das Hochleistungsmaterial besteht überwiegend aus 6011-Aluminiumlegierung für ein hervorragendes Steifheit-Gewichtverhältnis.


Maestro Suspension Technologie
Vier strategisch positionierte Drehpunkte und zwei Anlekungen erzeugen zusammen einen einzigen schwimmenden Drehpunkt für das aktivste, effizienteste und unabhängigste Federungssystem auf dem Trail.


OverDrive
Der Original-Oversized-Gabelschaft von Giant. Für Lenkpräzision gebaut, liefern die extragroßen Steuersatzlager (1 1/4" unten, 1 1/8" oben für die Straße, 1 1/2" unten und 1 1/8" oben für Mountain) und der konische Gabelschaft optimale Steifigkeit im Vorderbau.


Tubeless System
Weniger Platten. Bessere Traktion. Geringerer Rollwiderstand. Giant's Tubeless System vereinfacht und verbessert die Ausfahrt.