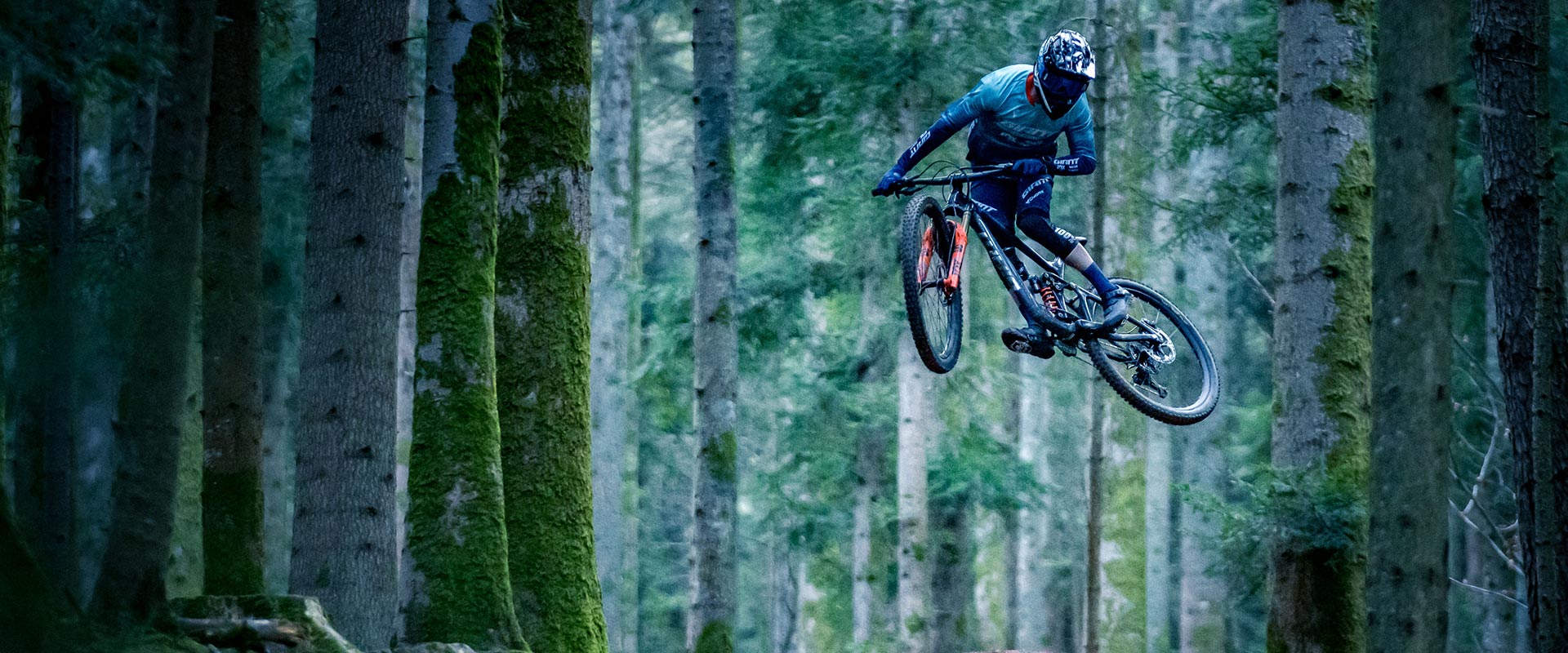 Stay cool when the trail gets rowdy. From big climbs to steep, rocky descents, this full-composite ripper was designed with Giant enduro pros for hard-charging confidence and control.
Highlights
The geometry of the Advanced composite frame and swingarm was developed specifically around 29-inch wheels. That means shorter chainstays, a longer toptube, and just the right angles with the headtube (64.56 degrees) and seattube (76.36 degrees). We gave it an updated Maestro rear suspension system with 146mm of travel. The trunnion mount shock and Advanced Forged Composite rocker arm deliver an active, super plush feel on the trail.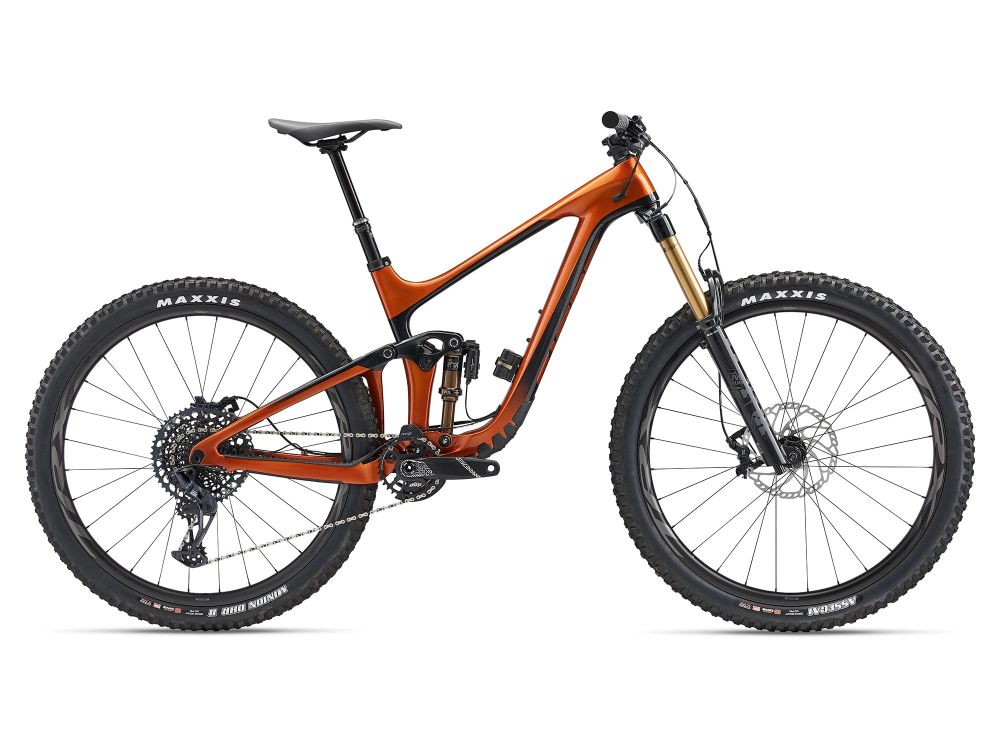 Galerie
Selecting any of the image buttons will open a larger image gallery with image descriptions
Technologien

Advanced Composite Technologie
Giant's Hochleistungs-Carbonfaser wird verwendet, um dieses spezielle Carbon-Rahmenmaterial zu fertigen, das im eigenen Werk gewebt und verarbeitet wird und ein hervorragendes Steifheit-Gewichtsverhältnis aufweist. Das vordere Rahmendreieck wird als einziges Stück geformt. Bei der modifizierten Monocoque-Konstruktion entfällt die äußere geflochtene Verbundlage. So wird das Gewicht reduziert, ohne die Fahrqualität, Stabilität oder Steifigkeit zu beeinträchtigen.

Advanced Forged Composite Technologie
Mit diesem Hochdruck-Formverfahren werden Komponenten mit komplexen Formen produziert, die leichter und robuster sind als Teile aus Aluminium oder Standarad-Composite. Der Schlüssel zur Advanced Forged Composite-Technologie ist eine multidirektionale Carbon-Konstruktion und ein innovatives Formverfahren, bei dem extremer Druck eingesetzt wird.

Maestro Suspension Technologie
Vier strategisch positionierte Drehpunkte und zwei Anlekungen erzeugen zusammen einen einzigen schwimmenden Drehpunkt für das aktivste, effizienteste und unabhängigste Federungssystem auf dem Trail.

MegaDrive
Das MegaDrive Unterrohr erhöht die Kombination mit dem Overdrive/ Overdrive 2 die Rahmensteifigkeit. Der Durchmesser des Unterrohrs ist soweit vergrößert wie es möglich ist. Durch die geringen Wandstärken ist das MegaDrive Unterrohr aber dennoch sehr leicht.

OverDrive
Der Original-Oversized-Gabelschaft von Giant. Für Lenkpräzision gebaut, liefern die extragroßen Steuersatzlager (1 1/4" unten, 1 1/8" oben für die Straße, 1 1/2" unten und 1 1/8" oben für Mountain) und der konische Gabelschaft optimale Steifigkeit im Vorderbau.

PowerCore
Das PowerCore Innenlagergehäuse ist ein weiterer Punkt, der zur hohen Rahmensteifigkeit bei Giant beiträgt. Der weite Sitz der Innenlagerschalen und die gute Verbindung um MegaDrive Unterrohr erhöhen die Rahmensteifigkeit.

Tubeless System
Weniger Platten. Bessere Traktion. Geringerer Rollwiderstand. Giant's Tubeless System vereinfacht und verbessert die Ausfahrt.